Women have a love-hate relationship with their bras and underwear. And that's probably because we never seem to find comfortable ones. Also, one bra isn't always suitable for all outfits. It's always annoying when you see outfits like off-the-shoulder tops and backless dresses and ask yourself: 'What the heck do I wear underneath?'.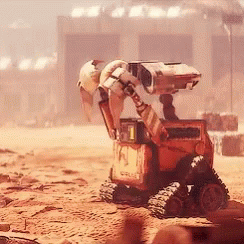 Thankfully, there're lots of bras out there. I'm talking about the ones you've probably never thought of, which can be worn underneath whatever skin-showing piece you want to wear. We've compiled some of the best game-changing bras that will save you from all the whining, and put an end to your worst exposed clothing conundrum. That's Bra-llelujah to you!
1. U-Plunge Bra
If you're attending a special event and want to look fantastic, but don't want a cleavage malfunction in your new gown, pick up this U-Plunge bra, which provides seamless cushioned cups and natural shape and lift. As an added plus, this bra's straps may be adjusted to match any style of garment, including halter, traditional, and crisscross. But you can choose to wear them without the straps.
2. Adhesive bra
Yup, a stick-on bra. This stick-on bra provides comfort and support without the necessity of straps or a back thanks to its powerful adhesive and sharply angled form, which also creates an extra-secure fit. Because it is fully smooth and seamless, so you won't have to worry about constantly readjusting sharp edges under your preferred barely-there top. And if you're worried about how it's gonna hold your large boobs, there're drawstrings for extra support. My only concern is probably how you're gonna wash this bra, since the inner parts are adhesive – except for the nipple area. Obviously, a washing machine is not gonna help. So, it's hand wash, I guess? This bra seems like a good idea for backless outfits – but like all adhesives, surely this one weakens when it comes in contact with water or sweat. Nonetheless, still a genius bra.
3. Silicone Pasties
I should probably get a pair of these, since wearing bras all the time sucks. On days when you don't want to wear a bra, but still need to smooth things out underneath your clothing, these nude silicone nipple pasties are fantastic. You won't even notice that you're wearing the reusable stick-ons, and you won't have to worry about them coming off when you're moving around and about. They complement a wide range of gorgeous skin tones because they are available in light, medium, and dark hues.
4. Bra Strap Converters
If you're not comfortable wearing stick-on bras for backless outfits, you can still wear a bra – but with a twist on the straps. These strap converters enable you to wear your preferred traditional bra while converting it into a no-show design for tops or dresses with low-cut backs. They take the beloved bra you already own and lower it on your back. Simply hook the straps to the back of your bra and bring them to the front of your waist to fasten them. You can opt for regular strap converters or the transparent ones. Both work great to keep your bra invisible through the back of your adorable, skin-baring garment.
5. Detailed Sports Bra
If you're an outdoor nut or love working out, you'll probably need a stylish and dependable sports bra that you can wear on its own, or beneath a workout top. Although it's just a sports bra, who says it has to be boring? If there are quirky designs for regular bras, I don't see why sports bras can't be the same. The only weird thing about a sports bra is the design these days – but who cares? You can always ditch the boring black sports bra for something fun and colourful with various designs to keep your sports enthusiasm high.
6. Stick On Silicone Bra
Another adhesive bra – but this one emphasises the cleavage, and is silicone. These reusable, simple-to-use adhesive push-up cups are perfect for larger cup sized-women who desire a lift, but don't want to settle for a bra that shows under more revealing clothing. The cups include a handy front closure mechanism, and you may choose the preferred material thickness (from normal thickness to double thickness). Additionally, it is cozy and properly supports your boobs. It's like a normal bra without the strap, but this one is more convenient to wear because you won't have to worry about it slipping. And I guarantee that you can get perfect cleavage because it will push your boobs toward the centre, giving you that perfect drain down your neckline.
7. Criss-Cross Detail Bralette
One of the most popular ways for women to expose skin is by donning clothes with a low, V-cut back. Anyone who has worn one of these tops, however, is aware that you cannot simply wear any ordinary bra underneath; instead, you must wear one with a cute accent that provides a thoughtful touch, without being vulgar. With no tags for extra comfort, this wire-free, intricate bralette provides the ideal amount of seamless support without padding. You can also pair this criss-cross bralette for a casual look.
8. Convertible Bra With Tech-Savvy Cup
With the help of smart cup technology, this full coverage bra lifts and shapes the area under your arms, starting at the bottom of your cup. You won't ever have to give up the chance to wear a cute strapless top or dress again, since the power band in the back keeps the bra in place, regardless of what you have planned for the day. Not really a fan of this bra cause' it won't sit, and I have to keep adjusting it (probably it's just my small boobs!) But the good thing is, when you need a bit of additional support, you can wear this bra with straps. Also, the band is slight broader than regular bras' which helps hug in your fat, giving you a good shape.
10. Lacey Underwire Bralette
Nothing can go wrong with a bit of lace, and it's only weird because you can style it. The ideal layering piece to wear under a flowing, boho summer dress is this lovely lace bra. Unlike other bras, this one comes with thick, thin and over the neck straps that will support larger cup sizes. The flexible floral lace material features an additional mesh lining for further coverage. Best part is, it doesn't always have to be under your clothes. You can still show this bra off by pairing it with casual clothing, like a plain white V-neck or with jeans. I like styling them with sarees. Since saree blouses are around that length and have various designs, wearing a bralette saves time, money and is also fashionable.
11. Gel Lift Bras
Technically, not really a bra, but I guess it still works. The gel lift bra is similar to the adhesive and silicone, except that this one is more of a push up. If you want a lift in your bust – but don't want a no-show – this one's for you. It gives you that natural lift, without having to try so hard. Just stick it on in an upward manner and you're done. The only thing you might wanna worry about is your partner freaking out seeing those jelly-like stickers on your boobs.
12. Boob Tape
You heard that right. I didn't even know it was a thing until now! When it's summer time, the need to go braless is more pressing, and the very thought of releasing the nips can be intimidating, especially when you're busty. There is a solution, and no, it doesn't require gaffer tape, like the Kardashians use. Thankfully, there is a less uncomfortable solution that doesn't irritate the skin or require pulling up a strapless bra every two minutes. When wearing a bra is not an option, the boob tape is intended to raise your breasts and give you cleavage. This is really a great option for those who have bigger boobs. It's somewhat like a tape, and all you have to do is use the under the bust and over the shoulder method to keep those boobs in place. The downside of it is the removal part. If you're not careful, you might experience irritation that'll lead to blistering and scars. The best way to remove the tape is use coconut oil or body lotion to break the adhesive down.
Despite being weird, these bras seem to be trending on the fashion market. So, if you're interested, do check out online shopping platforms and browse through these weirdly-amazing bras.
More on fashion? Read this: