If you have a curvy silhouette, often times you may come across trending outfits that just don't work for you. That's cause you curvy gurls tend to have a lil more flesh in all the right places, which make some outfits just not very flattering for your body type. An hourglass body type refers to girls with shoulders and hips the same width, waists more defined, and a bigger bust and derriere. If you fall into this category, then please keep reading, cause you are about to change your wardrobe for the better.
If you're a curvy babe, you gotta know how to style yourself in ways that show off those curves and the softness of your frame. With a moderately-curved body type myself, I personally like to wear outfits that accentuate the hips, waist, boobies and of course, the arse! These are all attractive points in a curvy girl's body.
There are many outfits out there that you can style solo, but we'll also take a look at a good blend of mix-and-match outfits that suit your unique body type well. As always, take what you can from this and recreate them in your personal taste – these are only guidelines, not rules, so have fun dressing, babes!
1. High Waisted Jeans For That Booty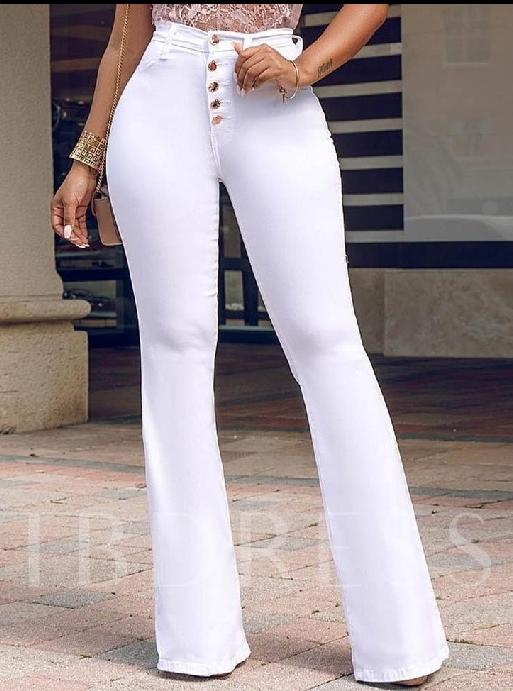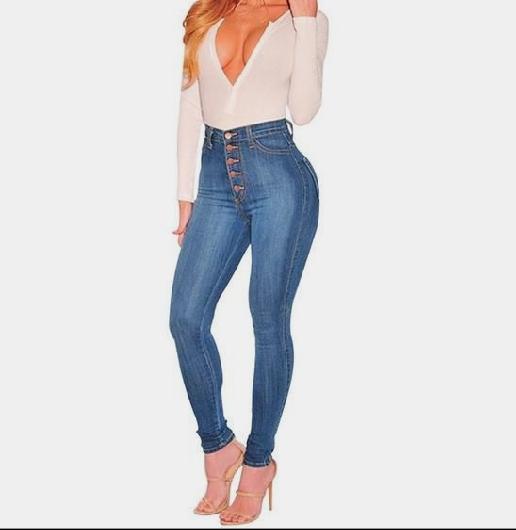 Do your booty a favour, and flaunt that fat-ass, please! If you're a curvy babe, your hips and rear-end are going to be naturally bigger. And not all jeans can fit all that cake. When shopping for jeans, never ever get a low rise jean – that will just look disgusting on an hourglass figure. Instead, look for high-waisted jeans that properly hug your hips and don't tug at your waist. Also, get some jeans that you can breathe in, girl! It's even better if your jeans are stretchable.
2. Wrap Style Blouses & Dresses 
A struggle that I go through when shopping for clothes is buying a blouse or dress that doesn't make me look inappropriate. Something that covers me, but also shows just enough. And garments that never disappoint are wrap style blouses and dresses. My, oh my, do they look absolutely flattering on an hourglass figure! Rather than purchasing straight-cut and boxy outfits, get garments that wrap your figure around your waist, as they gives a softer look to your figure.
3. Rounded Pattern 
A rounded patterned blouse is always delicate and soft on a curvy body, especially if it comes with floral patterns. A rounded blouse on a curvy woman gives off a dreamy look, compared to straighter and boxier outfits that hide your body frame. A round neckline would best suit the shape of your body, compared to a higher and sharper neckline. Simply because a slightly lower round neckline would make your overall outfit look softer on your body type.
4. Peplum Waists 
A peplum on a piece of clothing is a gathered strip of fabric around the waistline which forms a freestanding flounce over the hips. Absolutely gorgeous on an hourglass figure. Also, it depends on how curvy you are and the type of curves you have. You can play along with where the peplum sits – so if your curves are slimmer and softer, you can maybe try buying a blouse with the peplum a bit higher. And, if you have more defined and heavier curves (if that makes sense), you can get a peplum slightly lower on the blouse. If you have never tried peplum outfits, you have got to add more of them to your wardrobe.
5. Cinched Waist Dresses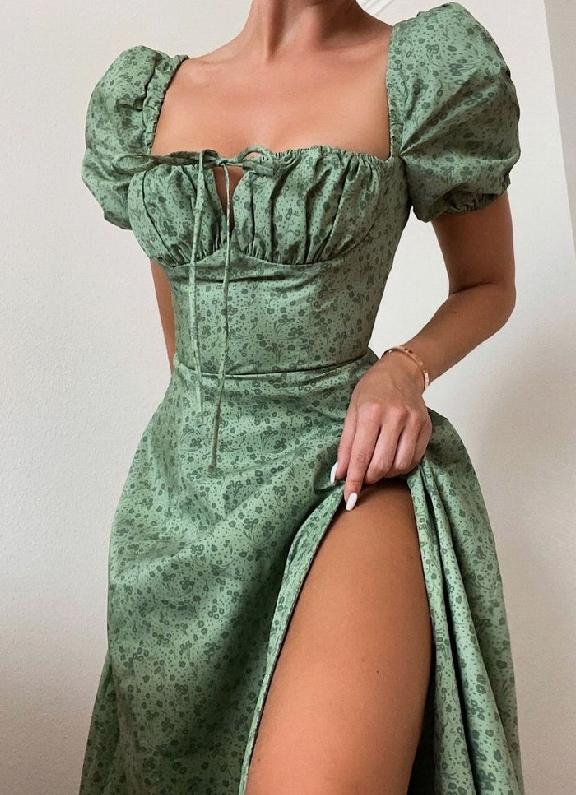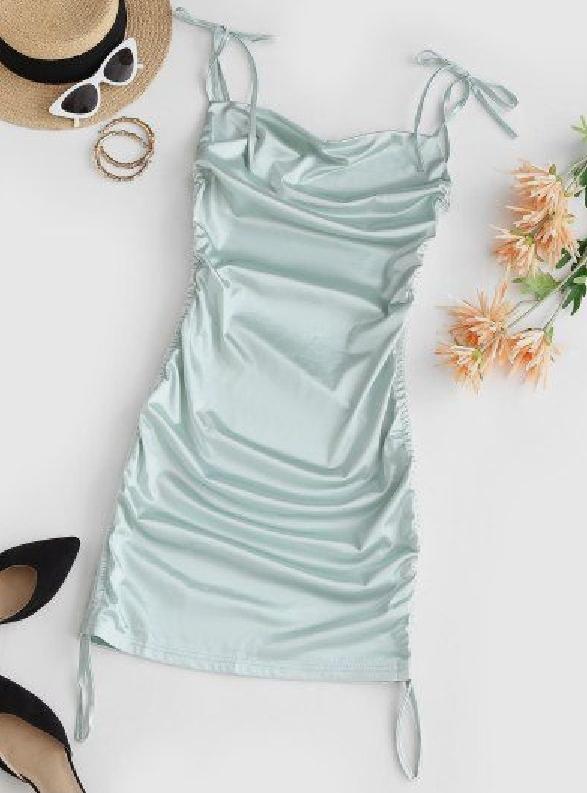 Rather than purchasing a flowy dress that doesn't hug your curves in the right way, you might as well get a cinched waisted dress that properly hugs your curves. A cinched waist dress is a soft and stretchy fabric dress that clings at your waist like a sweater. The golden rule for girls with hourglass figures is to emphasise the defined waist and a cinched dress is a perfect fit. Compared to a straight dress, a cinched one would look more fabulous on your body type and you really need more of that in your wardrobe.
It doesn't necessarily mean that you only have to get this type of dress – a smart way is to remodel your clothes with add ons. Like if you have a dress that is not worthy of your curves, you can elevate the look by adding a belt to hug your waist – and that instantly not only changes, but also adds a whole new look, to your outfit.
6. Ruffles 
Ruffles at the bottom of the fabric of your outfit elongates your curves and put more emphasis there. When you wear an outfit, you would want to draw attention to a certain part of your body and wearing the right outfit helps a whole lot on that. Wearing dresses with ruffles on the bottom is going to make you look thicker and further elongate your curves. If you don't quite get what I mean, take a look at the pictures above.
An off the shoulder dress with ruffles at the sleeves will also help emphasise the area around your chest.
7. Swimwear
Three things to definitely look for when purchasing swimwear are bold prints, high-rise bottoms and ruched one pieces. Swimwear with these patterns are the best choices that glorify your hourglass figure.
More on style? Read these:
Harry Styles, Britney Spears, Han So Hee and MORE Celeb Shots!