Every conscious action and decision we make has a significant influence on our environment, especially when it comes to beauty and skincare. More and more cosmetics companies are producing vegan products with the goal of preserving nature.
Vegan Beauty, in particular, is an essential virtue for the next generation. Vegan Beauty denotes the lack of animal-derived substances, as well as animal cruelty in the production of cosmetic goods. Vegan Beauty is one of the most essential ethical ideals stressed in Clean Beauty, and it's just what naturalist cosmetic brand THE FACE SHOP is embracing with their newest product launching.
THE FACE SHOP has launched The Therapy Vegan Line, which coexists with nature through eco-friendly products and biodegradable packaging, while also providing true effectiveness.
THE FACE SHOP intends to promote its new idea of Clean Beauty with The Therapy Vegan line at its heart, as seen by its recent logo update integrating Clean Beauty in the brand's philosophy.
The Therapy Vegan Line
The Therapy Vegan Toner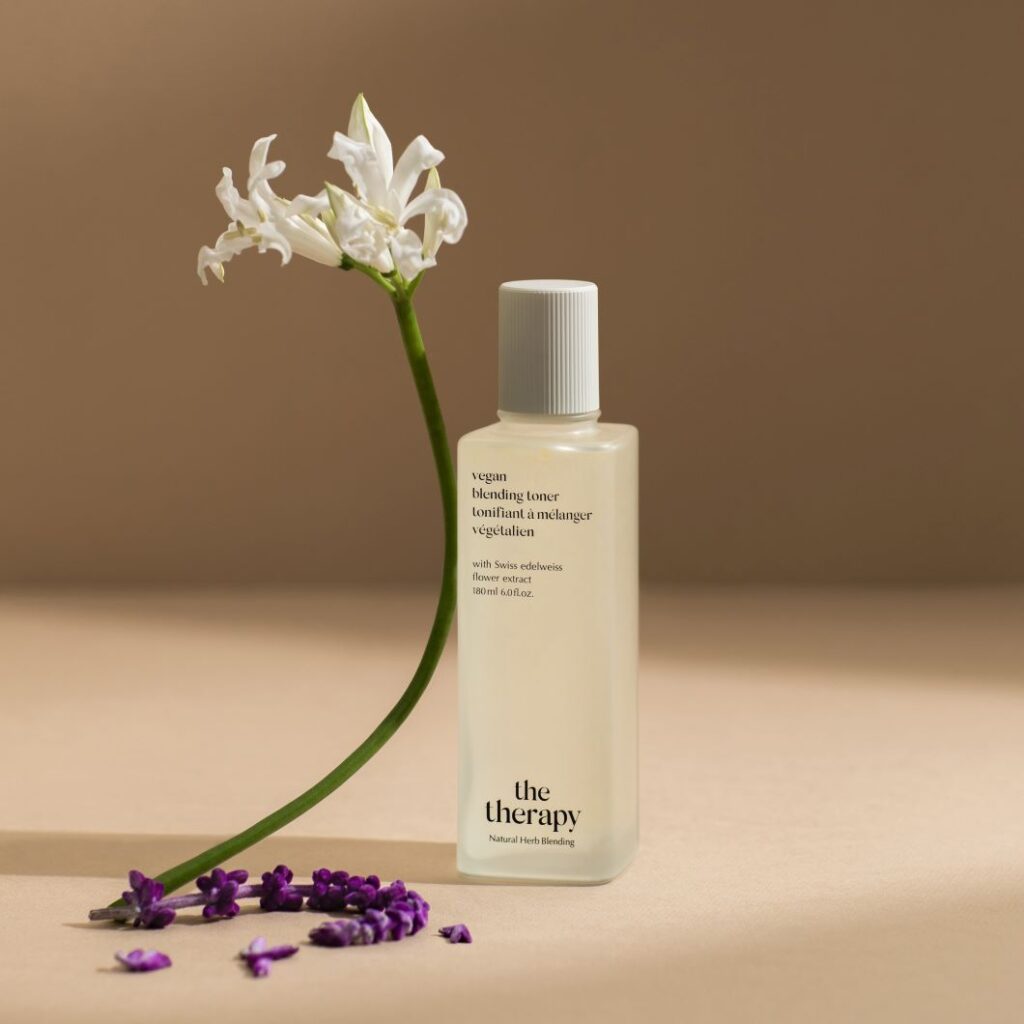 The Therapy Vegan Toner is made up of three essential oils (sandalwood, avocado, and palmorosa) that build a moisturising shield on the skin's surface to prevent moisture loss and leaving skin feeling light and hydrated. It is nicely presented as an all-in-one care with a strong hydrating effect.
The Therapy Vegan Blending Cream
The Therapy Vegan Blending Cream maintains its unique blending idea, with an oil gel cream composition on top and moisturising cream on the bottom layer. Two layers could be easily mixed using the spatula included with the cream, allowing the mixture to generate an airy texture that could be applied more lightly.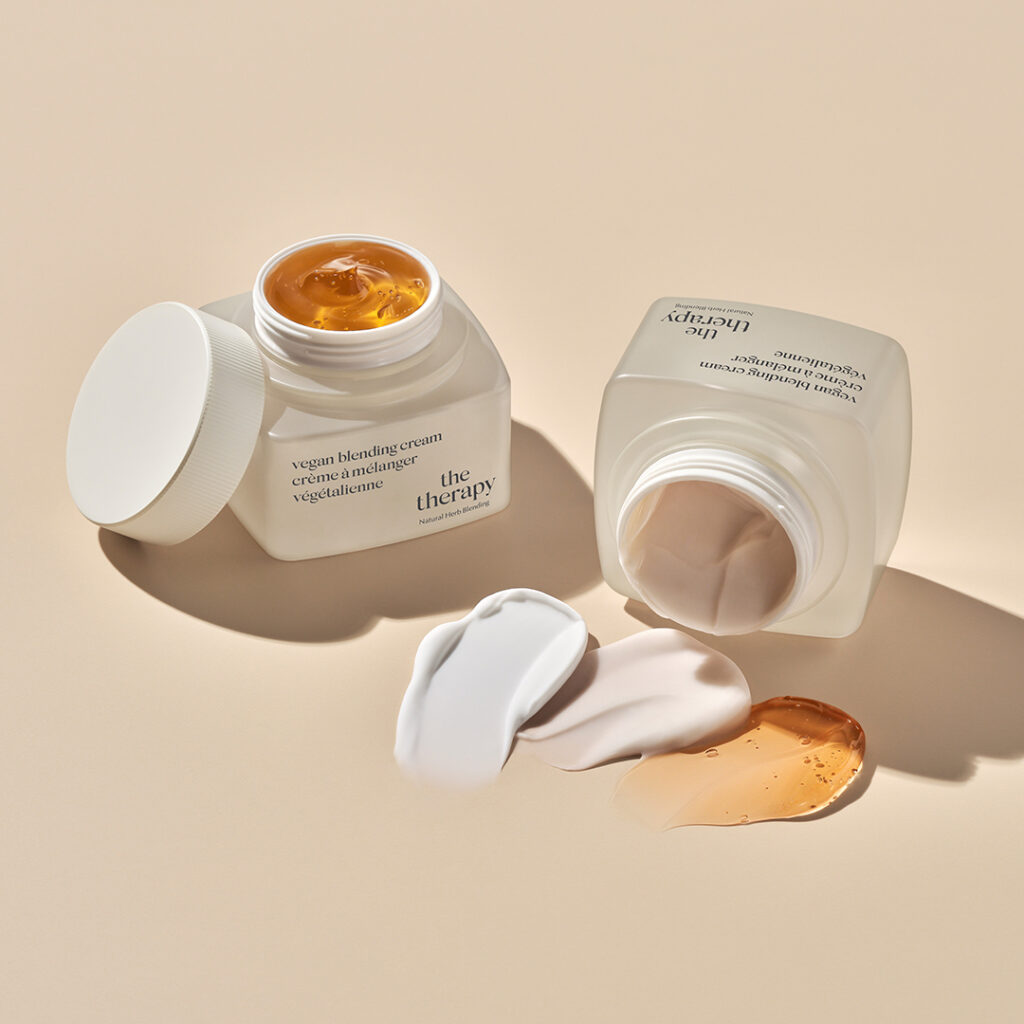 Craft paper packaging was utilised for the items' packaging, which reduced the need for lamination and printing.
Furthermore, the component is designed with eco-green Swiss edelweiss extract, which helps boost the skin's hydration level and resilience, while providing a calming effect. Furthermore, the product is devoid of 24 different types of hazardous additives/ ingredients.
THE FACE SHOP intends to extend its Vegan Line, which helps not only our skin but also the environment, in keeping with the ideal of Clean Beauty.
The Therapy Vegan Line is now available at all THE FACE SHOP boutiques and online!
More on skincare? Read these:
Tickle Your Depleted Skin Back Alive With Philosophy's New Vegan Bakuchiol & Wheatgrass Addition!