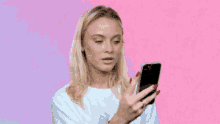 Wondering what in the world is a Yoni Massage? Allow us to explain to you what it means, the process, the techniques used and the benefits. Typically, when you think of massages, you probably think of hands, feet, head, back or other "massage-able" parts of your body. Well, it's none of that. The Yoni Massage is for your VAJAYAJAY people! Yup, who knew the vagina out of all the body parts needed a massage?
Better known as Tantric Yoni Massage, it is a sexual tantra practice that involves "massaging" the vagina. Not sure what you're imagining – but no, it's not fingering. The word Yoni is derived from the Sanskrit language and if it were to be translated literally, it means "a sacred space". The most sensitive and sacred space on a woman's body is her sexual organs. Apart from the regular washing and stuff, another way to ensure the health of your dear friend down there is through a Yoni Massage. The practice focuses on several sensitive areas on the body, like the breasts, stomach and the around the vulva. This type of massage is sensual, but believe it or not, it has nothing to do with sex or foreplay. Instead, this massage approaches the vagina in a more respectful manner. Yoni Massage can be done alone, or you can have your partner help you with it. It increases the bond between the both of you and helps your partner understand your body better.
Interested? Here's how Yoni Massage actually works:
1. Scenery And Mind Prep
Before you carry on with anything in regards to your sexual parts, you need to mentally prepare yourself. It's essentially all about comfort. During the massage, you might reach your climax and quite possibly, more than once or twice. This massage helps you explore yourself, release your expectations and is an emotional practice in nature.
If you're new to tantric massages, then this is the very first stage that you have to work on. It is crucial that you walk into this process with zero judgement of yourself and of your body. Approach this with an open heart and mind. As for the scenery, obviously you would need to be in a calming and Zen place. Someplace where your mind, heart and body are all in sync.
What to do: 
Lie on your back on a comfortable background, preferably a bed.
Place a pillow under your hips with your knees up in the air, feet on the ground.
Have a massage oil that you find relaxing. Coconut oil is a recommendation due to its sensual aroma.
2. Connect To Your Breathing 
Breathing is a key element in any massage, exercises and whatnot. Similarly, the Yoni Massage requires you to have a stable connection to your breathing, like in any tantric sex practise. The famous technique is called Bliss Breathe – in which you would have to tighten the back of your throat, inhale in a whispering sound. Exhale and release that sound again. Continue taking deep and slow breaths.
This process is important because it helps ground your body, keeping unnecessary thoughts out of your head while spreading the orgasmic energy throughout the body. Although the main focus is the clitoris, we don't want the energy to be emitted just from there, but to let your whole body be immersed in Yoni energy.
3. Warm Up The Body 
A great warm up to ease your body into the massage is to start off with the tantric breast massage. The goal is to relax and slowly build your arousal. Start off by applying coconut oil on the belly and gently massage there. A fun fact about our stomach: it has many nerve endings that can stimulate arousal and sensual-ness when massaged in the right way. The rib cage under the breasts and the lower abdomen are important areas to massage.
Once you start feeling it and the body responds, move your hands to slowly circle the breasts and then circling the areolae (the darker spot around your nipples). But do not touch the nipples just yet. When the female body starts responding more, it's time to tease the nipples. Alternate between circles and lightly pinching the nipples in stages from light, medium then to strong touches.
Once the body is all prepped and warmed up, you can now proceed to the actual Yoni Massage itself. There are a few techniques that you can try. Pick whichever style that you (and your partner) feel comfortable with:
Techniques:
1. Circling 
Steps: 
Place the tip of your finger around your clitoris and circle the edges of your clitoris in clockwise and counterclockwise motions to stimulate arousal.
Slowly build momentum and vary between smaller and tighter circles to larger ones while applying pressure, from light to heavy.
2. Cupping
Steps: 
Place your hand in a cup-like shape over your vagina and gently move your hand in a circular motion.
After a while, flatten your palm to the vaginal opening and massage the entire area.
You might start moaning at this step and that is completely fine as you are awakening your body in arousal.
3. Pushing And Pulling 
Steps:
With your hands, push down on the clitoris lightly and make small push-and-pull strokes.
Slide your fingers down the shaft of the clitoris while maintaining pressure.
Repeat this on either side of the clitoris shaft, keeping in mind that some people are more sensitive on different parts of the clitoris.
4. Tugging And Rolling 
This step might increase arousal, so don't rush through it and enjoy the pleasure waves that take up your body.
Grasp the clitoris gently with your thumb and index finger while pulling it gently away from the body. The idea of this is to tug at the clitoris.
Use various tugging motions like back and forth, moving lower or tugging on the side of the inner lips.
Next, start rolling the clitoris by holding it firmly by the thumb and index finger and making a "violin-playing-like" motion.
5. G-Spot Massage 
In order for you to master this technique, you must first find your G-spot. Curl any two fingers into a letter C and… well, then you know the drill, as if I gotta teach you how to f*ck yourself. Anyways, once you have inserted your fingers into the vagina, feel for a slightly ridged area that is usually at the top of the vaginal canal. Massage that area by moving your curled fingers in a "come here" motion. Shift between fast and slower strokes to intensify the pleasure and while you're at it, tickle the external clit as well, not forgetting to place pressure on your pubic bone.
Make a mixture of movements of all of the above by vacillating between the clitoris, the nipples and g-spot massage.
One thing to keep in mind, the Tantric Yoni Massage allows your body to feel and relax into multiple orgasms throughout the massage. The goal is to reach the edge of orgasm over and over again while letting your body give in to the waves of pleasure.
So now that you fully understand what a Yoni Massage is, go ahead and experience it yourself or get your partner to serve your p*$$y right.
More on vaginal health? Read these:
https://lipstiq.com/wellness/sexual-health/200730/post-sex-stuff-you-should-do-for-a-healthy-vajayjay/
https://lipstiq.com/womens-health/192085/v-for-very-stanky-dealing-with-funky-vaginal-odour/