The wait was FINALLY over! The Upside Down arrived in the heart of Kuala Lumpur recently, and we were GAGGING over the show-stopping installations! Blurring the line between reality and fiction, Netflix brought the #BalikKeTerbalik experience beyond the confines of your screen to KL Tower and Kwai Chai Hong.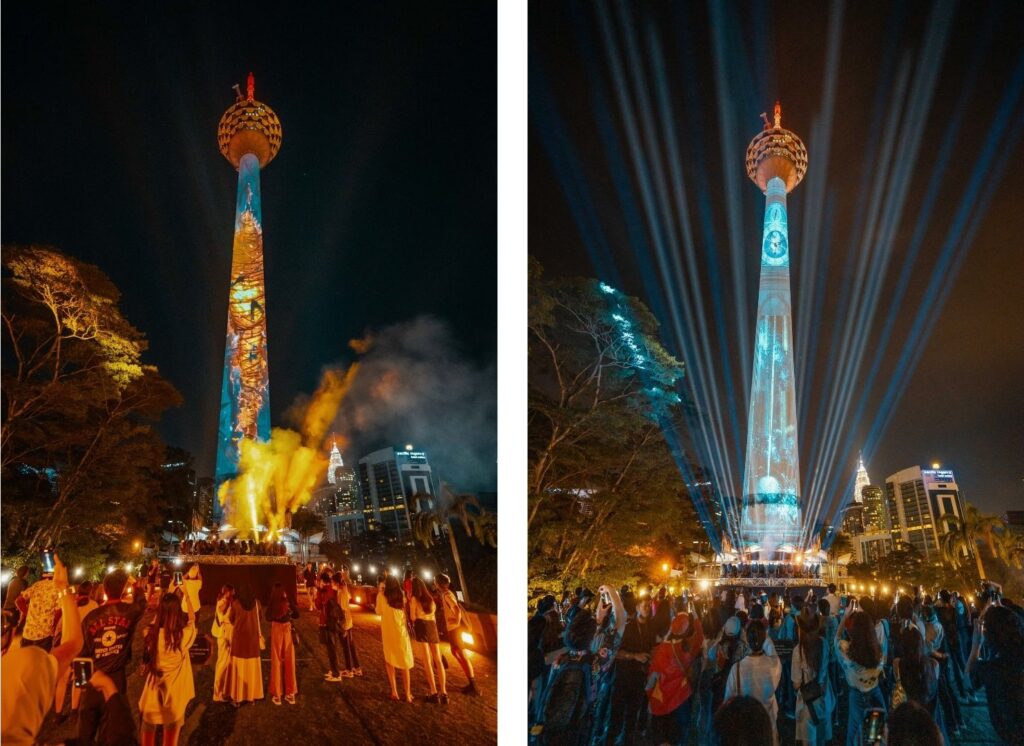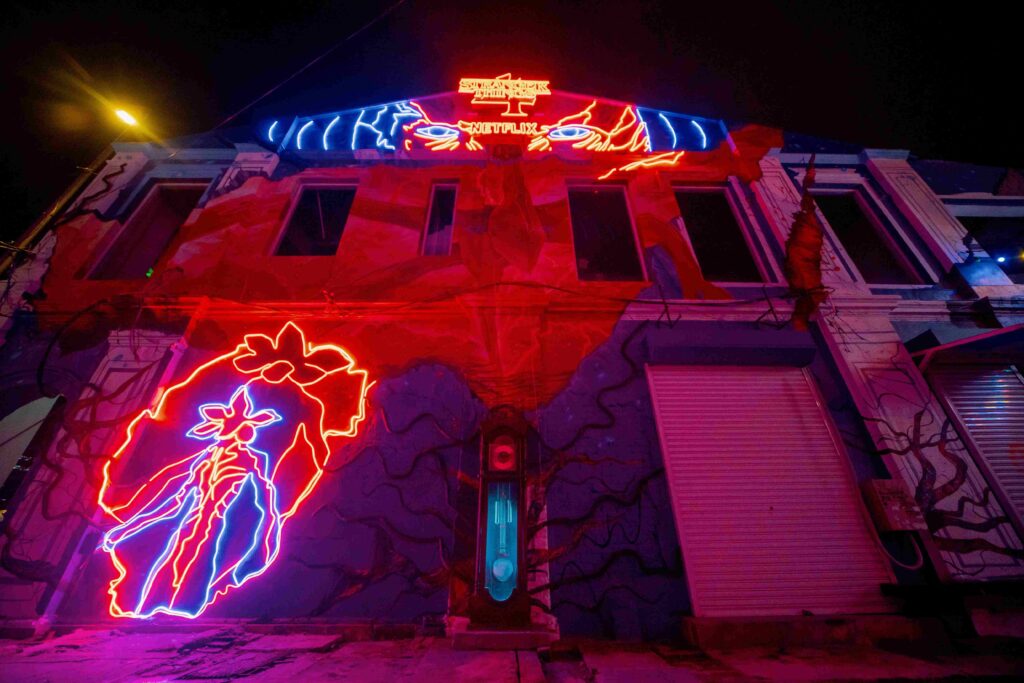 After sundown on May 27, KL Tower served as a canvas for the Upside Down, alongside 14 other renowned sites across the world, with a projection show revealing scenes from Seasons 3 and 4, as the Rift cracked open and unleashed the monstrosities that had been waiting in the Upside Down.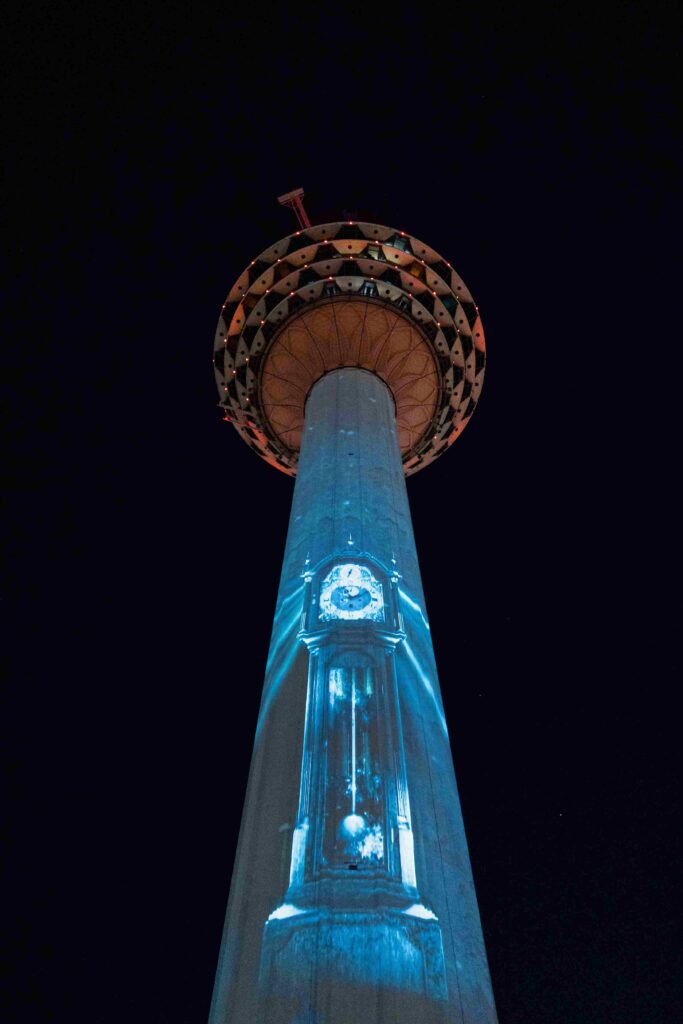 Aside from the astounding projection shows, there were plenty of photo opportunities on the lawn of KL Tower. At the foot of the tower, we were met with a bright neon Stranger Things 4 sign, beyond which was a reproduction of the eerie Creel House, complete with true-to-series items and the house's ominous grandfather clock.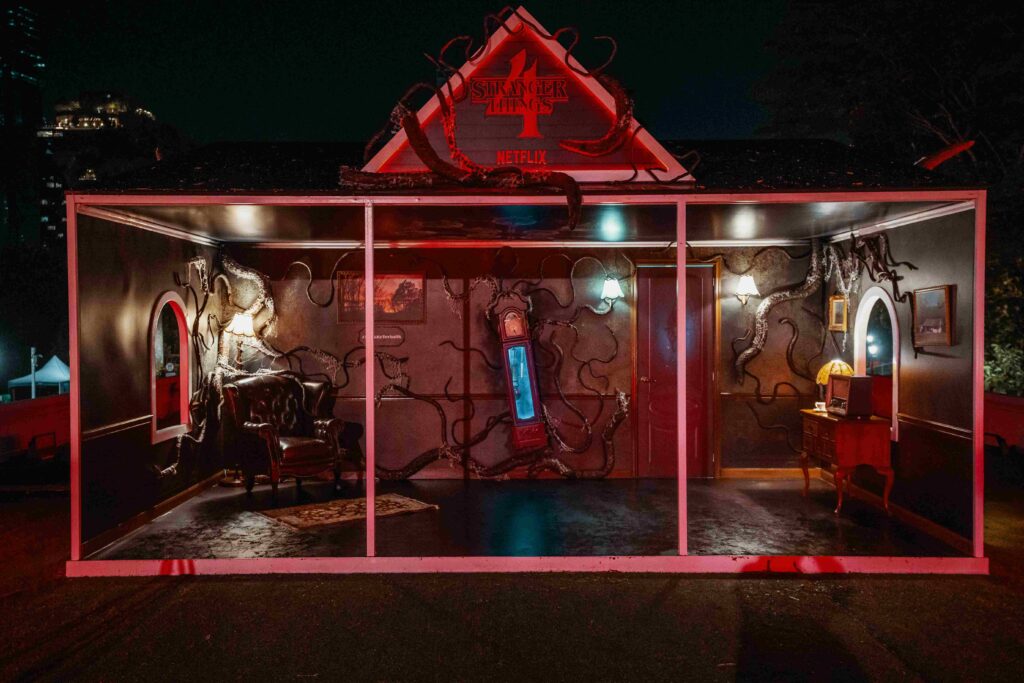 Near the end of the journey through Creel House, we met Vecna, Season 4's major villain, as well as the Mind Flayer and Demogorgon!

The Upside Down at KL Tower, with the projection show, played in 30-minute intervals, between 8pm and 12am, for several days.
That's not all – the darkness of the mysterious Upside Down also spread to a heritage area located just a few kilometers away, starting with a mural installation at Kwai Chai Hong. The mural, which was created by Malacca-born artist Amir Andhar, also known on social media as @andha.ras, was divided into distinct "rooms" inspired by major moments from previous seasons that you might recall!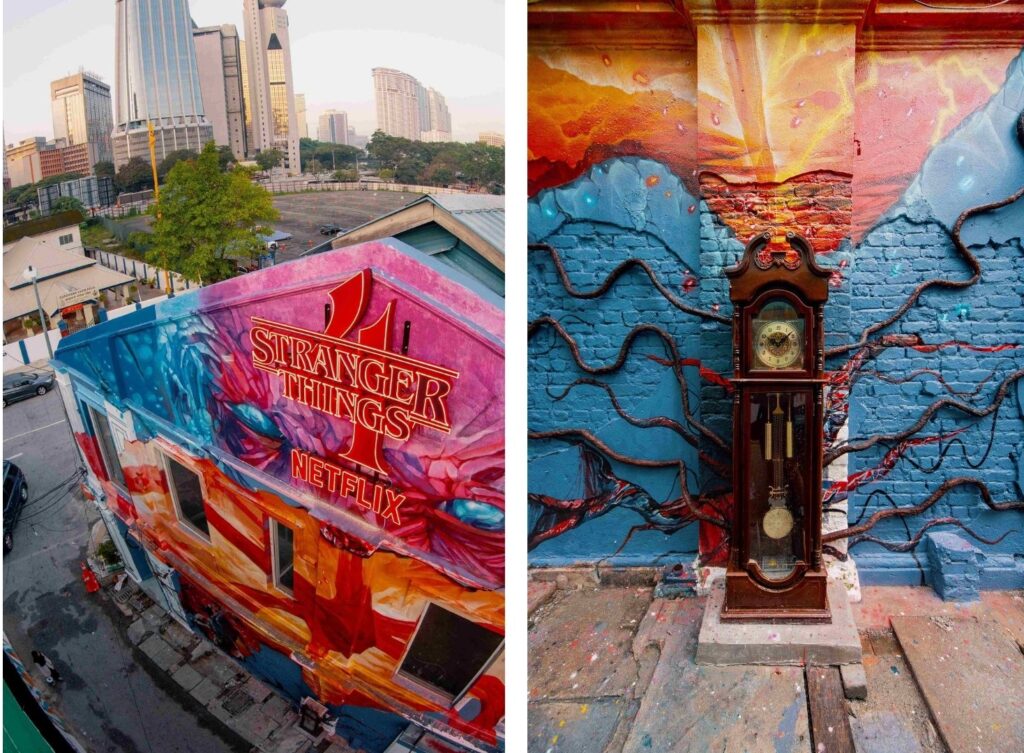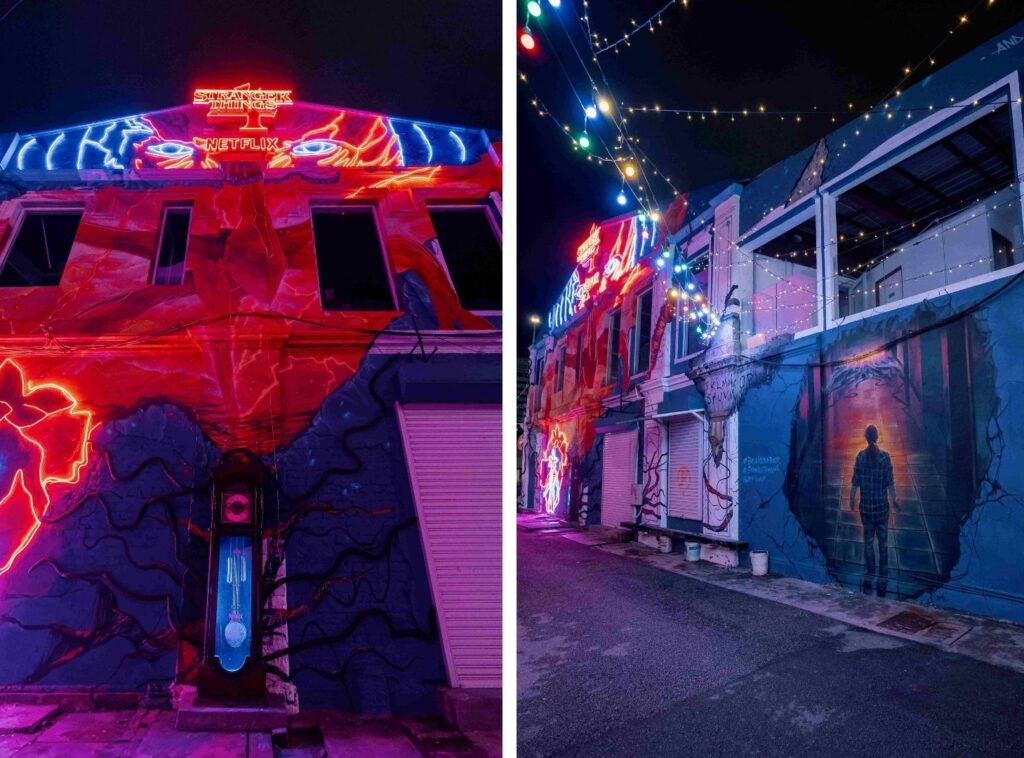 We kept a look out for the Upside Down as the sun set – after nightfall, monsters from the mirror dimension such as the Demogorgon, Mind Flayer, and Season 4's Vecna, emerged into the light, revealing the Upside Down.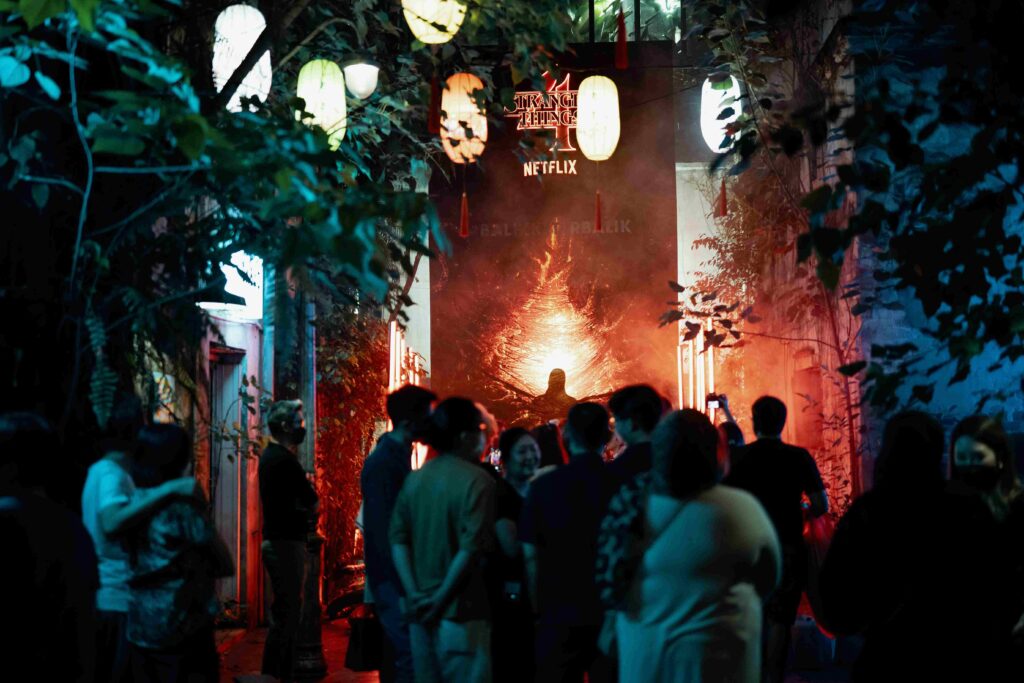 Remember those iconic alphabet Christmas lights from Season 1? We were greeted with those colourful lights when we journeyed through the heritage alley of Kwai Chai Hong. We were led over the bridge into the Upside Down to another Rift opening in a deep corner of the laneway.
From now until June 12, visit Kwai Chai Hong between 9 a.m. and 12 a.m. to see the impressive mural and take part in the Stranger Things takeover… before it's too late!
Stranger Things 4: Volume 1 is now streaming on Netflix, followed by Volume 2 premiering on 1 July 2022!
More on Netflix shows? Read this:
Daebak! Korean Dramas Dominate Netflix's Top 10 Global Ranking!