While most people catch a cold only in the rainy or winter seasons, those with sinus problems tend to catch 'em a lot. Take it from me, living with sinusitis is annoying and painful. Even the slightest thing – certain fabrics, perfume or dust – can ruin your day. I struggle to find remedies that keep sneezing episodes and sinus infections at bay, as even clinical medications don't work. Luckily for me, I was born in a Indian household – and you know what that means: AYURVEDIC!
Many Indian households still believe in using traditional remedies to treat common colds and coughs. These home remedies not only efficiently heal common colds and coughs, they also have no adverse effects. Also, getting the ingredients for these remedies is super easy – you can even plant them for future use. If you're someone with sinusitis or is currently experiencing flu and cough, don't worry – try some of my top 3 DIY home remedies and you'll be feeling better in no time.
1. Karpooravali leaves
The Karpooravali leaf has a wide range of therapeutic properties. The leaves and seeds are used to treat a variety of illnesses, including the common cold, cough, and digestive issues. This plant is also very simple to grow and care for. A stem, decent soil, and enough of water are all you need.
There are four ways you can utilize this leaf:
As a syrup
Grab about 3-4 leaves. Pound them with just a tiny bit of water. Grab a spoon and drink the syrup. You can also make more and store them in the fridge for convenience but making them fresh is highly recommended.
As a concoction
This is my favourite. You'll need:
some black pepper corns
jaggery/honey
ginger
4-5 karpooravali leaves
Pound your leaves, ginger and black pepper corns separately. In a pot, boil 2 cups of water. Once the water starts simmering, add in the leaves and ginger first. After a few minutes, add in your black pepper. If you want a mild concoction, just use a small amount of black pepper. Leave the mixture to boil. Once you see your leaves starting to turn pale, turn off the stove and add in your jaggery or honey. This is to add a little sweetness to your concoction, as it will be a little bit spicy. Let the mixture cool and enjoy your homemade remedy.
Ginger and black pepper are common ingredients used to treat cold, hence pairing them with the karpooravali leaves will give you additional benefits and treat your cold faster.
As rasem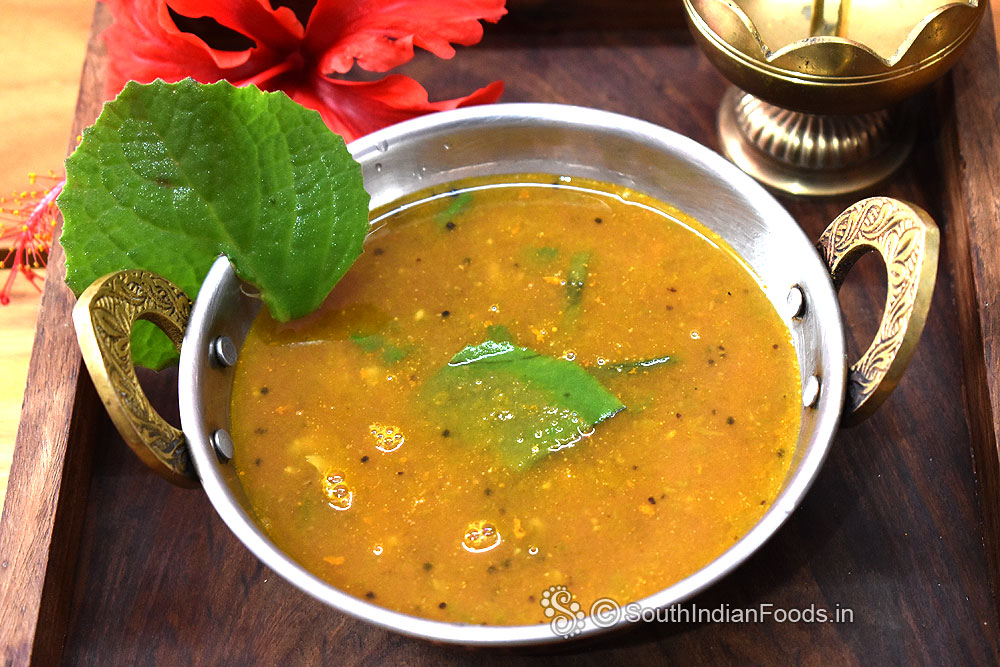 Rasem is an Indian soup that's usually served in Indian households to treat cold. Why rasem? Simply because this simple soup has lots of spices that aid healing from the cold. Instead of the regular rasem, try adding some karpooravali leaves into the soup. This will ensure that your throat and nose feel less irritated, and you'll feel comfortable.
Chew the leaves
Not many prefer this method – but it works. After all, you're getting the goodness from the leaves directly. Just grab a couple of leaves from your plant and wash them clean. Make sure to wash the back sides of the leaves because that's where insects usually lay eggs. After washing, roll your leaves into a tiny piece and chew on them. You don't have to swallow the leaves – just the juice from the leaves. Once all the juice is out, spit out the leaves.
2. Betel leaves
All Indian rites require the use of betel leaves. The betel leaf is rich in Vitamin C, Thiamin, Niacin, Riboflavin, and Carotene. There are many remarkable things that the betel leaf can do. You can use the betel leaf as a painkiller, to treat stomach disorder, indigestion, enhance body's metabolism, as a breath freshener and many more. The betel leaf is used to treat respiratory issues as well, including cough and cold.
This remedy relieves cough and cold symptoms as well as asthma symptoms. Start by applying some mustard oil or Vicks vapour rub on a betel leaf. Next, heat the leaf with a hair dryer or over a low flame and slap it on your back to relieve nasal congestion. You don't need to remove the leaf; simply leave it until the next morning. This cure is effective for babies and infants, but it can also be used by adults. It works well and causes no discomfort.
3. Vicks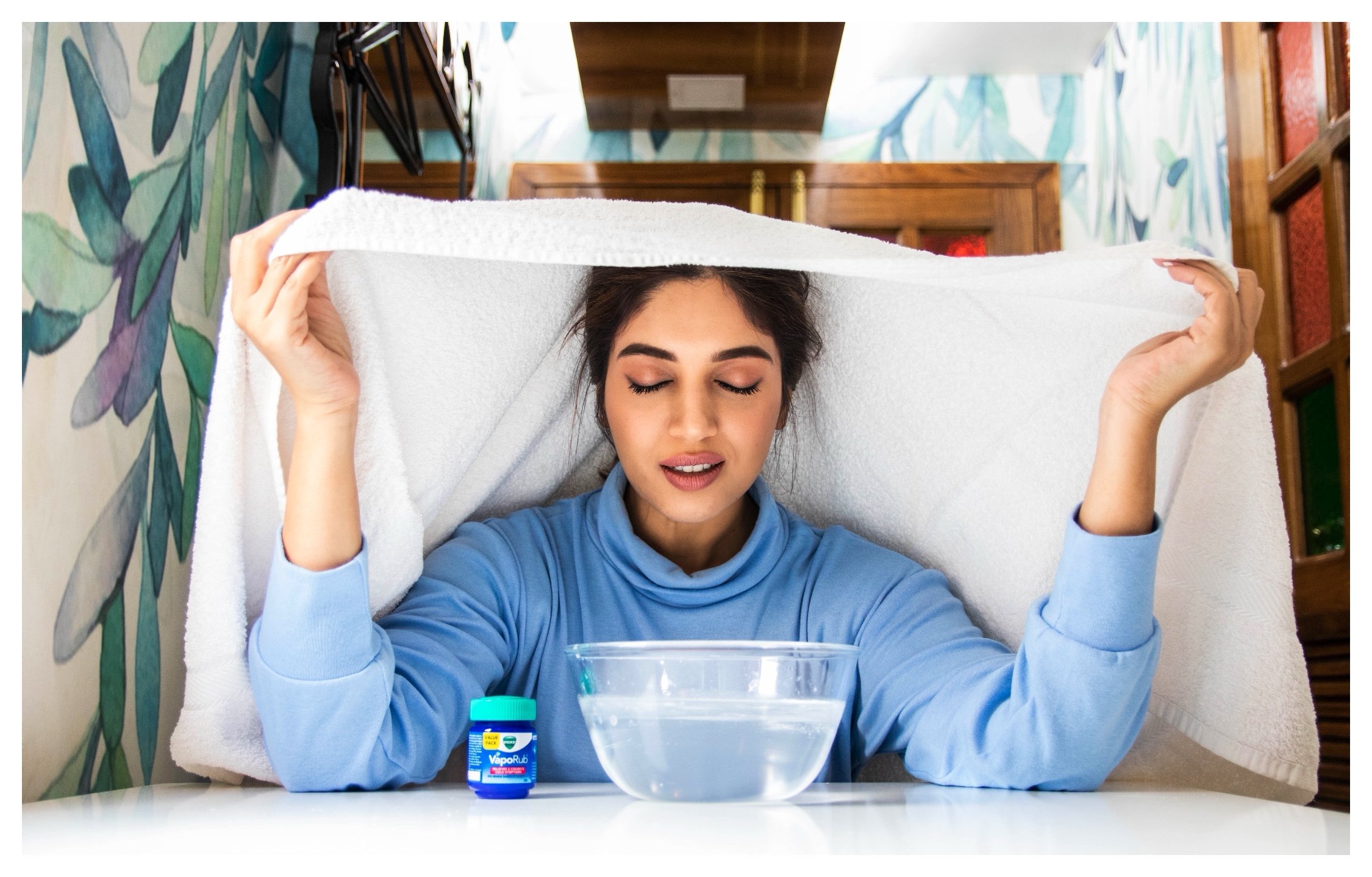 I know I said DIY remedy – but just this one remedy requires a non-prescription medicine. Pretty sure you're all familiar with Vicks vapour rub. This tiny blue tub is an amazing medication that can be used to ease your cough and cold. You can rub it on your neck, chest and nose for instant relief. It contains the recognizable scents of eucalyptus, menthol, and camphor that really help aid in the healing of your cold and cough.
Apart from physical applications, you can try another way to utilize Vicks vapour rub. Simply scoop a small amount of Vicks and drop it into a pot of boiled hot water. Let the water cool off just a little bit. Grab a towel, cover your head and slowly breathe in the steam from the mixture for a few seconds and take a break before continuing. Inhaling warm (not hot) steam can help your mucus drain better by making it thinner.
More on remedies? Read this:
Say Goodbye To Itchy Scalp Using This Age-Old Ayurvedic Remedy