Roku Gin is bringing fresh flavours and experiences to 10 renowned bars and restaurants in the Klang Valley, with a potpourri of mixology and gourmet partnerships to highlight the ephemerality of the changing seasons in every quaff and pairing. Spring, as with every other season in Japan, explodes with energy and is joyfully celebrated. When the Sakura tree blooms, spring begins with Ohanami, or the blooming of the delectable Cherry Blossoms.
For the utmost freshness and taste, the renowned Sakura flower, a crucial component in Roku Gin, is only chosen at its "shun," or height of the season. This gives this premium Japanese Craft Gin its trademark delicate floral scent and smooth mouthfeel.
Roku Gin has a smooth and silky texture, with a refreshing Yuzu top note and a sweet, flowery scent from Cherry Blossoms, Sencha, and Gyokuro Teas, as well as a crisp, slightly spicy finish from Japanese Sansho Pepper.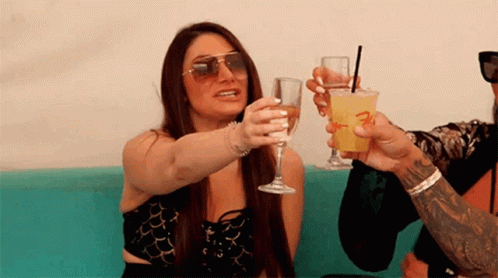 Where to enjoy Roku Gin with a Malaysian twist
Beta KL
Spring is in full bloom in Beta KL, as they launch a limited-edition Spring menu at their flagship location in the heart of the city. Alex Cheah, the co-founder of Beta, has concocted three Spring-inspired drinks as well as an 8-course food matching meal that will take you on a historical trip through Malaysian cuisine.
The aperitif is a refreshing Roku Spring Tonic (RM45) infused with Midori, Honey Sencha, and Tonic to help cleanse the palate before diving into the menu's first two snacks, which include a calamansi-infused pomelo, winged beans budu tart, truffled mushroom rolls, uni in a buckwheat seaweed shell, and mud crab dressed in kantan snow.
Blossom (RM45), the second Roku matching drink, features a rich combination of umami, floral, and fruity flavours. It's served with appetisers such as juicy oysters with kedondong snow and shaved radish, luscious Hokkaido scallops with sea birdnest, and a hearty bowl of crab chawanmushi with handmade seaweed bread.
The main course consists of either garlic-infused lamb or codfish served with nasi ulam and kesum. It's served with Umeshutini (RM45), a cocktail made with Shiratama brandy, dry vermouth, and orange bitter that pairs well with the main dish. Following the dinner, two delectable desserts are served.
CORMAR SUITES, Retail Unit No.3, Ground Floor, Lot 163, No. 10 Jalan Perak, 50450 Kuala Lumpur

m: +6019 2121 240

t: +603 2181 2990
 Bar Trigona
Take a stroll down love lane with Bar Trigona this Spring, renowned as the first Malaysian bar on the World's 50 Best Bars 2020 list.
Marcus Kwok of Bar Trigona promotes Love at First Sight (RM60) as their elixir of Spring for this season. This unique cocktail combines Roku Gin with Trigona honey and strawberries to create a pleasant drink that will remind you of your first love. While La Vie En Rose (RM60) is a stunning cocktail made with tropical vermouth, China-China, Peychaud, and angostura bitters. Campari, handmade grenadine, pineapple, and lime juice make up the Love Letter (RM45).
Four Seasons Hotel Kuala Lumpur, 145 Jalan Ampang 50450 Kuala Lumpur, Malaysia

t: +603 2382 8888

https://www.fourseasons.com/kualalumpur/dining/lounges/bar-trigona/
Three X Co
This season, David Hans, co-owner of Three X Co, draws on the gorgeous harvests of spring to create Harusaki-tini, a Japanese-inspired martini (RM45). Asian pear, rhubarb, and sake are layered in this cocktail to accentuate the Roku Gin's botanical overtones.
Harusaki is the Japanese word for the beginning of spring, which is considered the greatest season of the year. With Shisho vermouth, lychee, calamansi, and chamomile soda, the Marigold-HaiBoRu (RM45) have a delightful sparkling zing. Choose the Hana Harmony (RM45), which is laced with strawberry Aperol, white grapes, and jasmine blossoms and reflects spring flowers.
Bangsar Shopping Centre, Lot T6A, Level 3, 285, Jalan Maarof, Bangsar, 59000 Kuala Lumpur

m: +6019 336 6031
 Concubine KL
Mon, the bartender at Concubine KL, crafted a concept centred on the flirty and lively essence of Chinatown, where everything is done with a dash of sass. Each Concubine has a Cherry (RM40), which pays respect to today's powerful, independent women. It mingles nicely with the pleasant tastes of Roku Gin, notably the flowery and sweet perfume of cherry blossoms, thanks to the addition of maraschino.
The Sandokan (RM40) is named after a mythical late-nineteenth-century Malaysian pirate imagined by Italian novelist Emilio Salgari and regarded as the "Tiger of Malaysia" across the South China Sea. It's a salute to Malaysian flavours, made with Aperol, Bunga Kantan, and Roku Gin. Furthermore, the Sirap Bandung (RM40), a traditional rose and condensed milk mixture, is a lively take on a local favourite.
Lot 2, Jalan Panggong, City Centre, 50000 Kuala Lumpur

m: +6011 6090 2416
Pahit
Pahit Bar, a gin-focused establishment tucked away in a quiet Bukit Bintang backstreet, has been wonderfully rebuilt with an industrial atmosphere, stripped back walls and exposed bricks concealed behind layers of history dating back to the 1920s.
This Spring, bartender BOY debuts his signature drink, the Moon Ring (RM40). This cocktail enhances the Sakura overtones of Roku Gin by infusing it with cherry blossom syrup, lemon, and Aperol. Triple sec, luxardo maraschino, kaffir lime syrup, ginger wood oil, and lemon juice combine to make the Roku Reviver (RM40). The Ku-Ga (RM40) is a delicious nightcap made with Strega, Lillet Blanc, rice vinegar, and grapefruit bitters.
3, Jalan Sin Chew Kee, Bukit Bintang, 50150 Kuala Lumpur

t: +603  2110 0776
PS150
If you walk into one of the first speakeasy bars in new Chinatown, you'll find Head Bartender John Chowdury preparing a new spring drink menu that will be available from April 15 until May 31, 2022.
Start with the acidic Spring Negroni (RM45) as a palette cleanser before moving on to the other Roku Gin drinks. The Orange Balitini (RM45) is topped with orange juice, sweet vermouth, and simple syrup for a more citrus spin on the martini. To start off the next round, nothing beats a sparkling cocktail like the Elderflower Fizz (RM45), a fragrant pleasure composed of elderflower liqueur, sparkling wine, and lemon juice.
Ground Floor, 150, Jalan Petaling, City Centre, 50000 Kuala Lumpur

t: +603 7622 8777
Jann's Bar
The Bloom (RM45), created by Head Bartender Darwin Ng, celebrates the country's and local hospitality scene's achievements with a hint of "Chinatown" in it, with rose vermouth, aromatic bitters, ginger spice, citric, rose flower tea, butterfly pea flower tea, and soda. The Hibiscus and Red Peppercorn in Hong Hua Jiao (RM45) is a fusion of two Malaysian and Chinatown icons. With this rich combination filled with cherry, white vermouth, and liquorice, cherish (RM45) the historical legacy.
Four Points by Sheraton Kuala Lumpur, 2, Jalan Balai Polis, City Centre, 50000 Kuala Lumpur, Wilayah Persekutuan Kuala Lumpur

t: +603-2035 7333

https://marriottbonvoyasia.com/restaurants-bars/four-points-kuala-lumpur-chinatown-jann
 BAC
BAC is a bar that seeks to transport you to a period when having a good time and drinking were the norm. Cocktails in the manner of a highball are the speciality here. Megan Lim, a bartender, was inspired to create A Social Butterfly, a limited-edition drink for the spring season (RM38). This light and delicious Aperitivo is blended with BAC's own Sakura syrup and Sakura, a few dashes of hinoki bitters, and carbonation for a bubbly finish.
The Shiso Fine (RM45) is a refreshing drink made with East Imperial yuzu lemonade and shiso Japanese bitters. Ginger Snap (RM38) is a sharp-tasting cocktail mixed with lemon juice, ginger syrup, and East Imperial Burma tonic water for people who enjoy it.
73­-1, Jln Setia Bakti, Bukit Damansara, 50490 Kuala Lumpur

m: +6010 287 0731
Reka:Bar
Reka:Bar will include Tokyo no Haru (RM45) in its selection of cocktail concoctions by Floor Manager Karen Yuen from April 11 to May 31, 2022. With a blast of Sakura Secco Vermouth blended with fruit liqueur and yuzu paint, Tokyo no Haru accentuates the cherry blossoms. For those searching for a clear, fresh, fruity, and flowery take on a martini, this beverage will be ideal.
The Hinomaru (RM45) also pays respect to the Japanese flag by featuring a red circle on white foam. Genmaicha Roku Gin tincture, Kakubin whiskey, honey, coconut water, and matcha tea combine to make this delicious cocktail. The Lychee-Mochi (RM45) is a delightful cocktail created with toasted rice and strawberry chocolate-infused Roku Gin, lychee kombucha and syrup, lavender bitters, lemon juice, and milk – making it seem more like a dessert than a drink.
67M, Jln Setia Bakti, Bukit Damansara, 50490 Kuala Lumpur

m: +6010 287 8908
 Sip Society
Head Bartender James Fernandis will take you to the land of the rising sun during this season of fresh beginnings. The Konohana (RM40) is their debut drink, which is named after the cherry blossoms, which are a symbol of Japanese culture. This cocktail, which includes Roku Gin, Cointreau, yuzu puree, orange flower, yuzu bitters, and Umeshu, is simple, delicate, and full of flavour.
The Ro Rose Ku (RM40) is made with frozen strawberries, grenadine, lime juice, simple syrup, and egg white, and is a play of words on Roku. Amaterasu (RM42) is a recreation of the Classic Junglebird, which is famed for its vibrancy and is named after the God of Sun in Japanese culture. It's light and fruity, with limau kasturi, a native ingredient.
No. B-1-18, Jalan PJU 1/43 Aman Suria Damansara, 47301 Petaling Jaya

m: +601139896028
Drop by any of these bars to enjoy their delectable drinks from April 11th through May 31st.