Fanfiction exists for anything and everything, including celebrities, book series, movies and television shows. It's a rabbit hole that might completely transform a person's life for the worst or better. (That's debatable). As a self-proclaimed fanfiction enthusiast, I've discovered a slew of websites dedicated to the genre, including fanfiction.net, Archive of Our Own (AO3), and Wattpad.
While smaller fanfiction sites with little traffic still exist, unorthodox websites such as Tumblr and DeviantART cater to fanfic authors while being primarily art-sharing websites.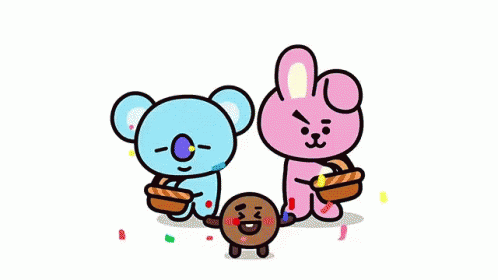 For easy understanding and enjoyment of reading fanfics, here is a thorough introduction to the most popular fanfiction websites.
Fanfiction.net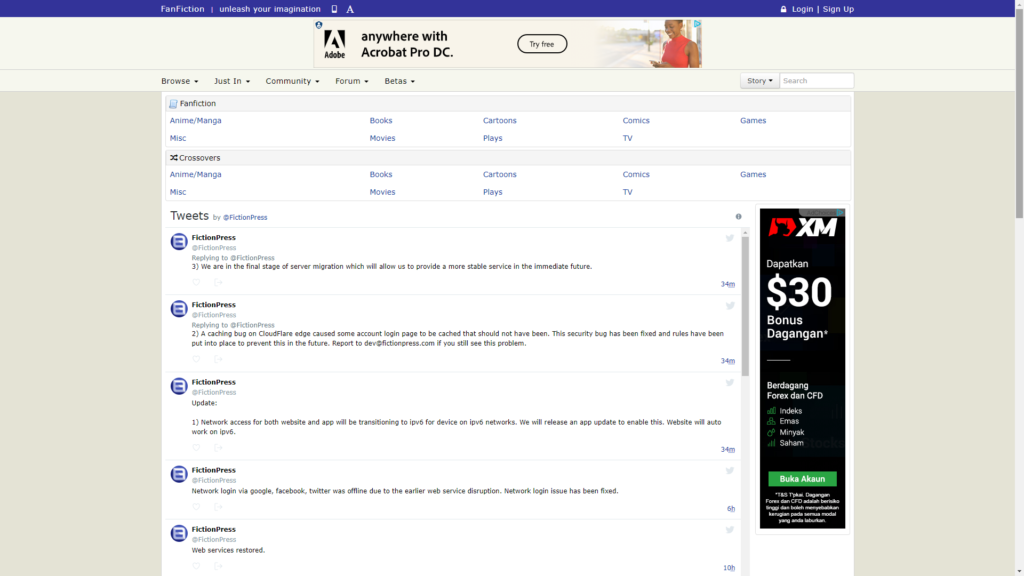 Fanfiction.net is one of the first and most well-known fanfiction websites, dating back to the early 2000s. It caters to older fandoms such as Harry Potter, Star Trek, and BBC Merlin, among others. As compared to AO3 and Wattpad, its users and authors are often older.
Pros: There's a big collection of fanfics from a lot of fandoms; older fandoms often would get a following here, it's also an archive for older fanfiction works.
Cons: The interface is too outdated; for smut fans; FF.net doesn't have much selection since its NC-17 content ban in '02 😔; the community could be a bit elitist due to the users
Archive of Our Own (AO3), HIGHLY Recommended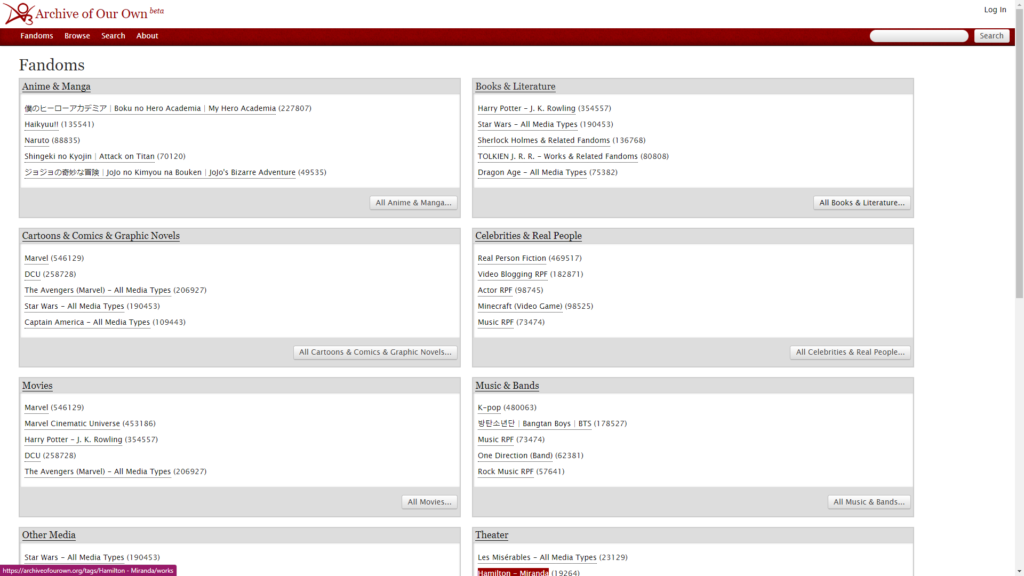 Archive of Our Own, or AO3 to the masses, has been the most visited fanfiction website since its debut in 2008. It is a personal go-to and most recommended fanfiction website by any fan of any genre. Many writers and readers from various websites have switched to AO3 because of its filtering and tagging features, that allow readers to find and read specifically what they want.

Pros: An active website with new fics being published every second, everything and anything is found on AO3 (even forbidden stories), high-quality writing; caters to the most active and new fandoms
Cons: Could be complicated to navigate, membership is through invites only
Wattpad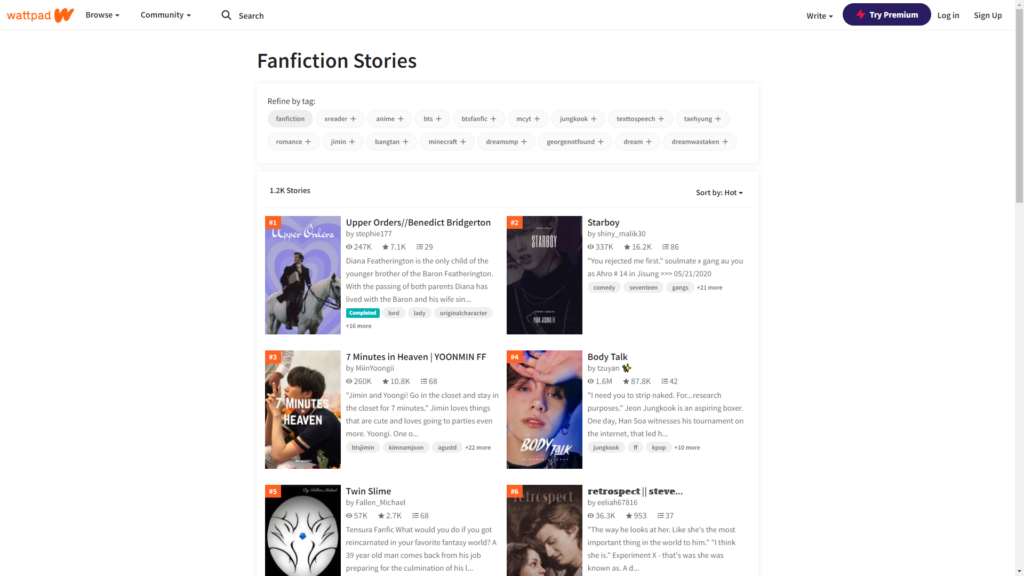 Wattpad has grown out of its fanfiction shell in recent years, catering to releasing original works and acting as a legitimate publishing house for its own users who have become published authors. Wattpad, on the other hand, is still the home of fanfiction about adolescent idols like One Direction and Justin Bieber. It also does cater to other fandoms that appeal to the young spectrum, like cartoon shows and anime.
Pros: Large content from originals to fanfics; Teen/YA content galore; easy to use interface
Cons: Low-quality writing; not much variety
Tumblr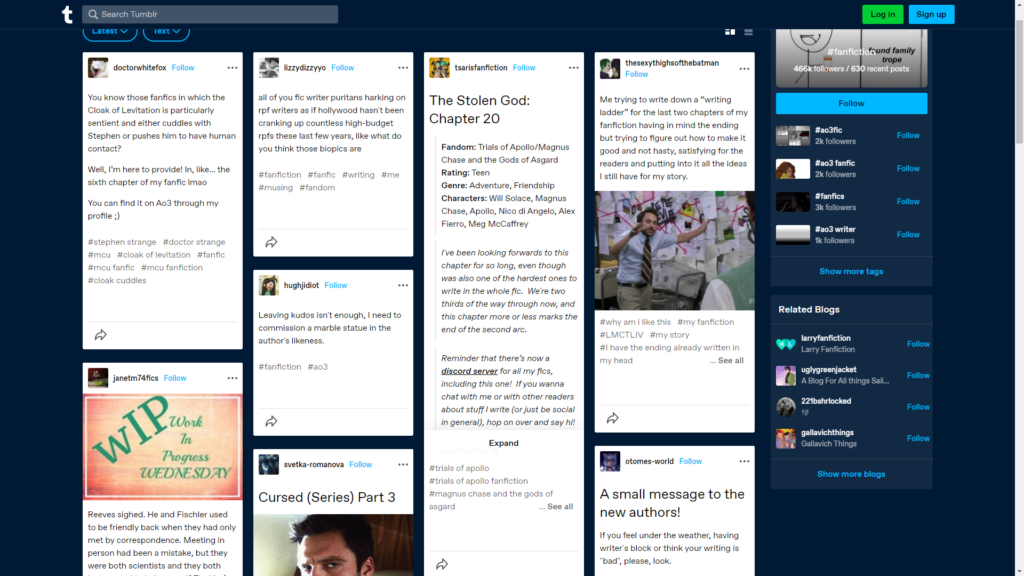 A longtime friend in the world of fandom. Tumblr is a website still very much alive and well. Tumblr isn't only for fanfics; many users still use it to advertise their AO3 fics in order to reach out to new readers, and it's also the site that popularised tagging in current fandom activities.
Pros: Large community, wide audience from all sorts of fandoms; visually pleasing – accompanying pictures and gifs in a fic
Cons: Not made for fanfics – Tumblr is a microblogging site; posts die quickly – older posts get buried
Final verdict
There is no right or wrong method to appreciate fanfics, because it is based on your personal experience alone. Diverse websites cater to the different demands of a reader. Hopefully, this guide will assist you in narrowing down your preferred fanfic website.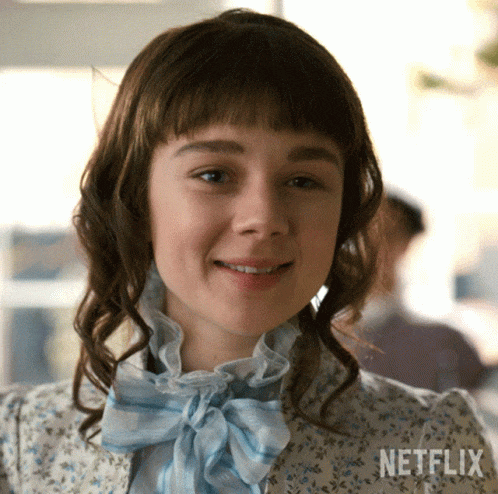 Enjoy your fanfic reading adventure! 🌟