The Spring fashion season has arrived, which means it's time to make a bold fashion statement, and what better way to do so than with a signature scent? Pairing the comforting floral scent Marc Jacobs Perfect with the new Marc Jacobs Perfect Intense will be a match made in heaven for fans of Marc Jacobs' Perfect portfolio!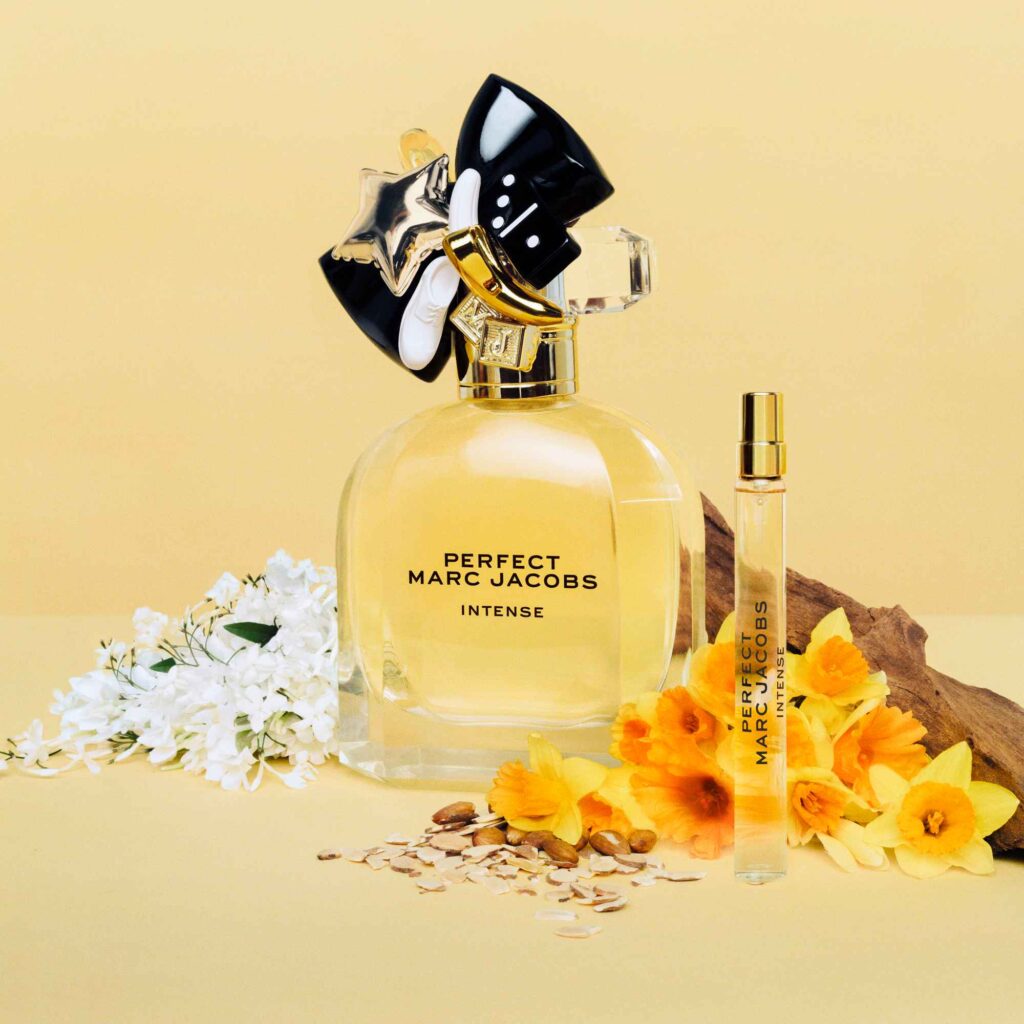 Perfect Intense is a rich, golden, irresistible scent that celebrates unapologetic self-expression. Like the original fragrance that was launched in July 2020, it is inspired by Marc Jacobs' personal mantra: "I am perfect as I am," which is symbolised by a tattoo of the word "Perfect" on his wrist. Perfect Intense is an uplifting ode to individuality that explores a new facet of self-love, encouraging everyone to celebrate and revel in the powerful beauty of being authentic, bold, and #PerfectAsIAm!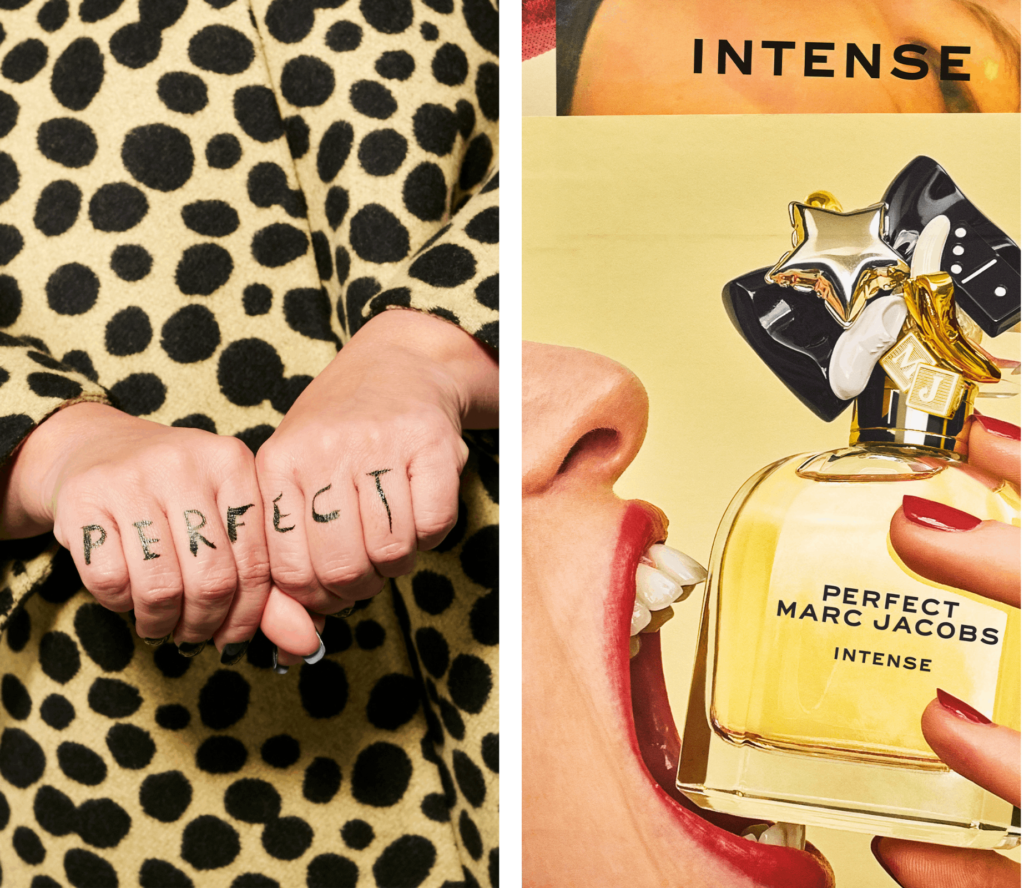 In celebration of individuality with confidence and cheer, the Perfect Intense campaign features a diverse range of talent from various backgrounds, ages, body types, and genders, all dressed in an eclectic mix of Marc Jacobs collection and vintage evening wear. From the minds of renowned fashion photographer Juergen Teller and creative director Katie Gran, they reimagined the campaign in a celebratory, intensified light, as a contrast to the original Perfect campaign, which centres on the idea of self-love and self-expression. The results? Well, it featured a lavish collage of portraits and vignettes that highlight the cast's contrasting beauty and their unique, distinct personalities through meaningful #PerfectAsIAm storytelling stills and videos.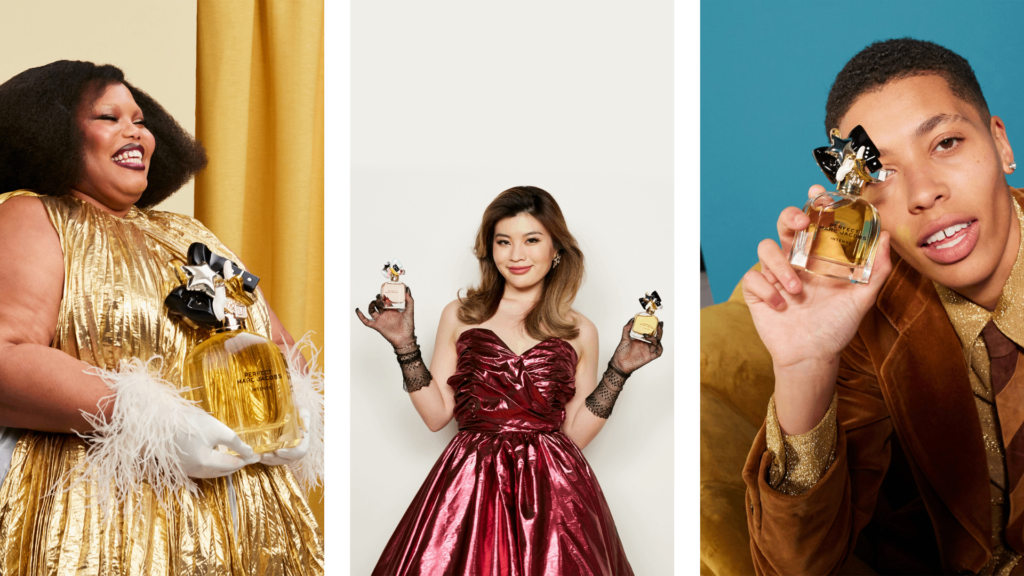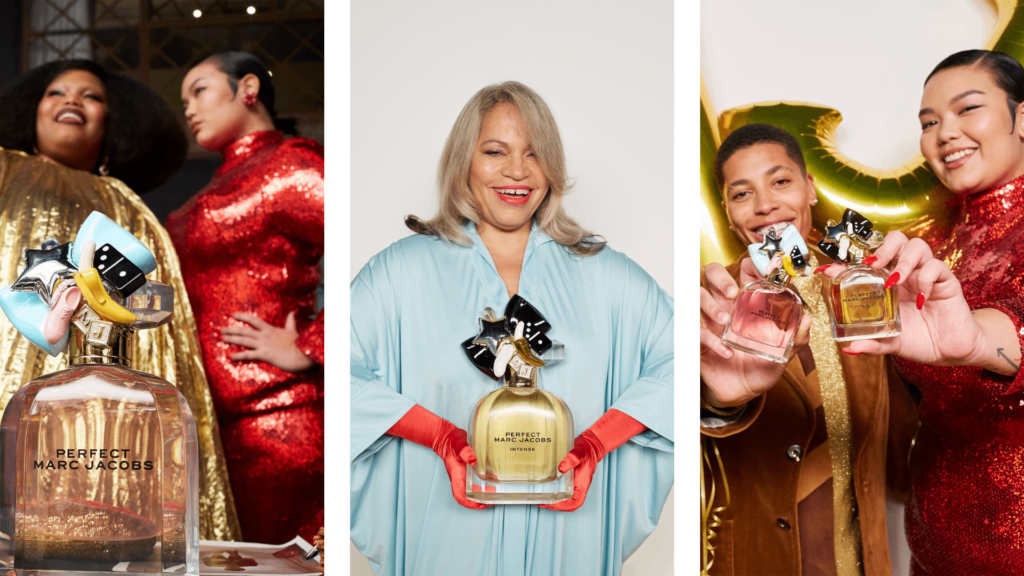 Similar to the original, Perfect Intense is a comforting floral scent but with an unexpected and indulgent twist. Just imagine: the smell of bright daffodil is magnified by the elegance of the night blooming jasmine; golden roasted almonds blended with an abundance of sandalwood to create a warm cocooning finish. Perfect Intense is a precious yet playful new fragrance that is both rich and full of texture!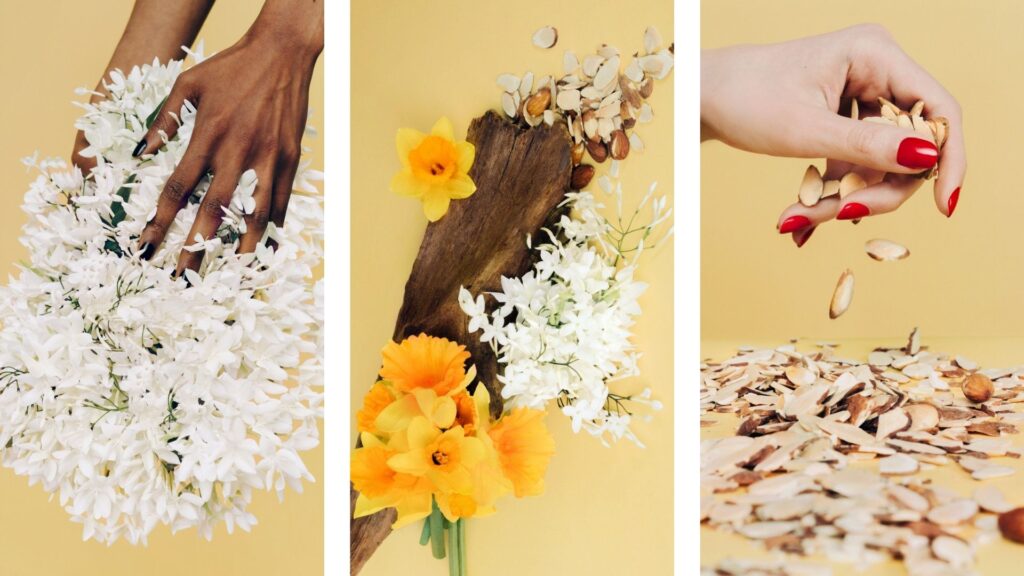 Aside from the distinct scent, the Perfect Intense design also distinguishes itself from the crowd. It was created in collaboration with Marc Jacobs himself as a chic representation of the original perfect bottle, and it features an elegant blend of unexpected elements.
With domed shoulders and a gilded collar, the weighted glass base is inspired by the femininity and grace of a classic parfum, while at the top, the crystal-cut cap is crowned with an extravagant assortment of mis-matched charms redesigned in shades of gold, silver, black, white, yellow, and a dash of cherry red – a nod to the intensified new fragrance offering.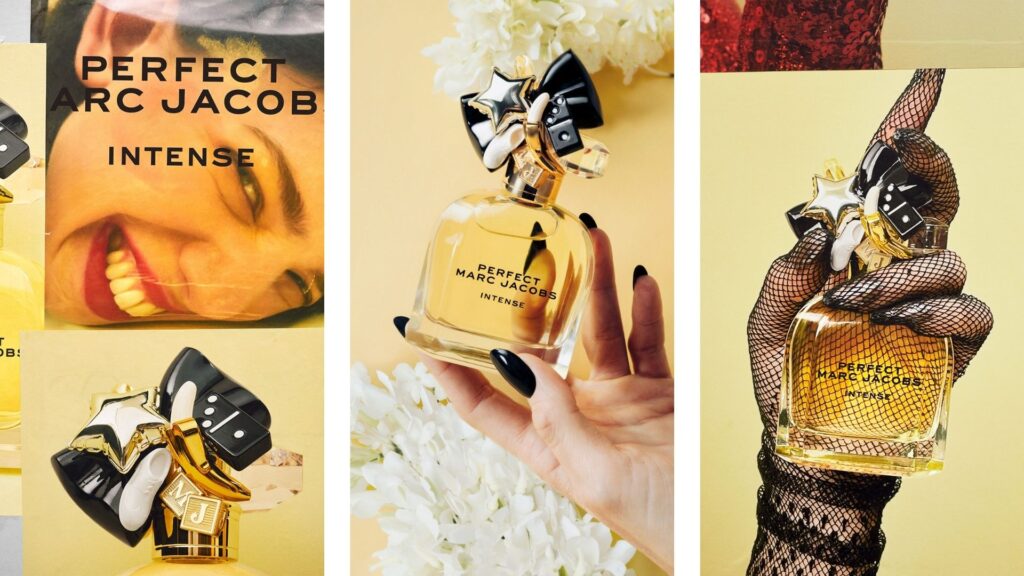 Reminiscent of vintage perfumery, the juice is presented in a soft champagne-coloured hue, while the outer packaging is outfitted in luxe gold, black, and a burst of bright yellow for a timeless feel. The carton features an original hand-drawn illustration of the Perfect Intense bottle by Jacky Blue, a New York-based artist.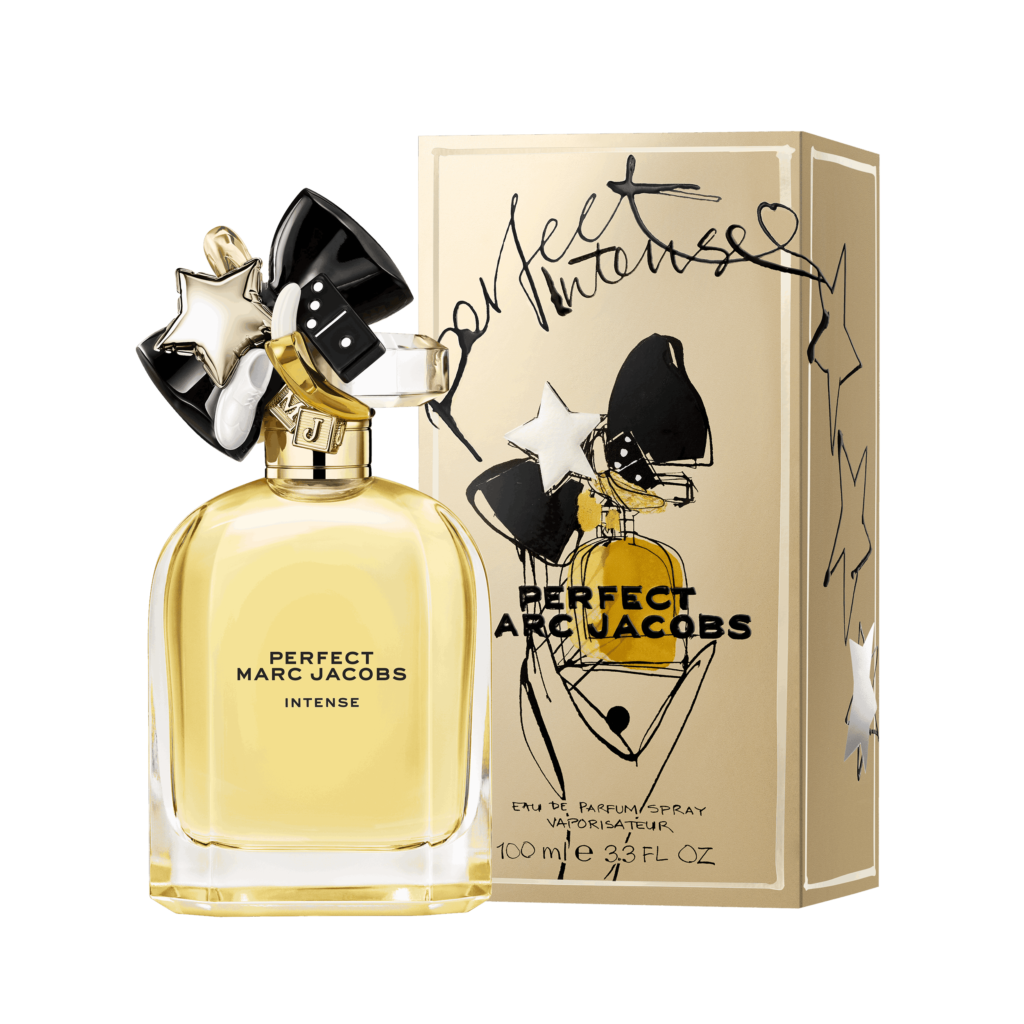 Marc Jacobs Daisy Eau So Intense now retails for RM411 (50ml), and RM506 (100ml)! Available now at Sephora, Parkson, AEON, SOGO, Metrojaya and Isetan KLCC.
More on perfumes? Read these:
Spray It, Don't Say It: How To Select Your Signature Perfume