When it comes to fragrances, consumers tend to reach for popular brands that are readily available in places like Sephora. And we get it, since most perfume powerhouses are extremely well-known – Jo Malone and even Zara among them. However, did you know that the perfumery world is also home to numerous Malaysian-owned brands?
Well, now you do! The Malaysian perfume market has been booming, with many locals producing their own fragrance ranges. Of course, with big international brands overshadowing them, local names must fight for recognition and market share. So we say it's time to show support for Malaysia's hand-made perfume brands – starting with these 5 brands, because #sapotlokal!
Owlet Beauty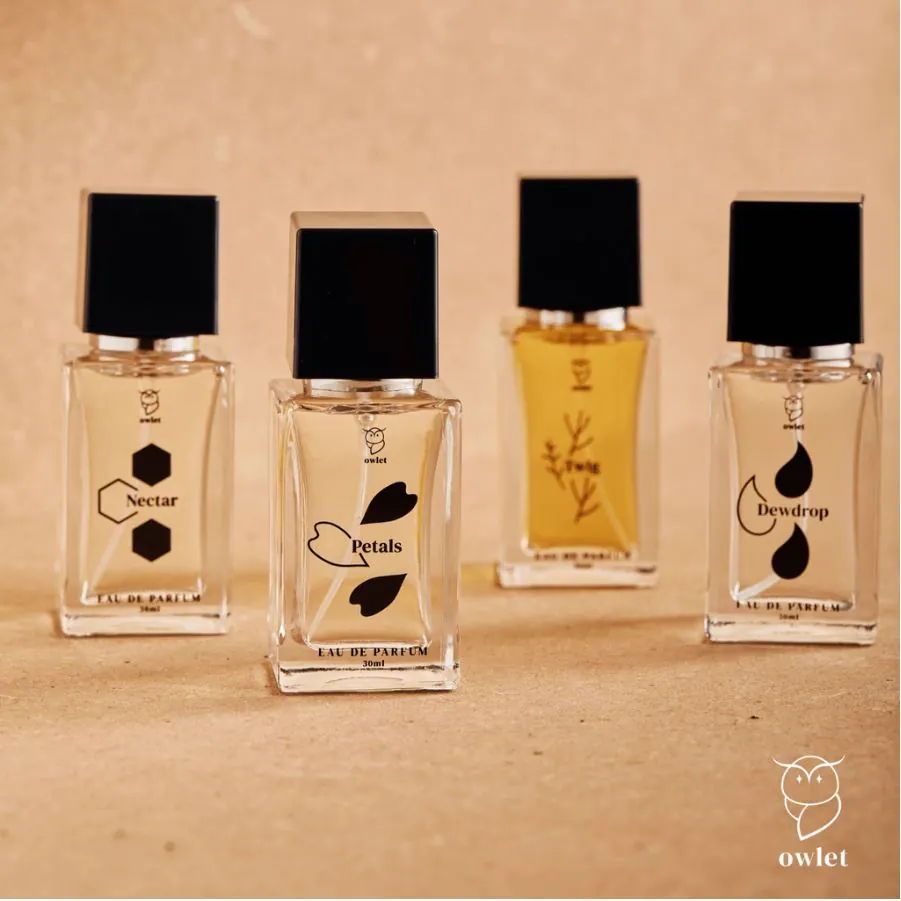 Ceddy Ang – TikTok personality and now entrepreneur – has entered the perfume industry and launched his very own perfume brand called Owlet Beauty. Ceddy is well-known for his food reviews, so who would have guessed he'd be well-versed in the art of perfumery? Don't knock it till you try Owlet Beauty's incredible range of perfumes!
Ceddy launched not one, two or three, but FOUR perfumes for you to choose from. From the musky and woody scent of Twig, to the sweet and robust aromatic Nectar – you have all the scents you need for any occasion!
Lipstiq's Recommendation: Dewdrop 
Shop HERE for Owlet Beauty's other fragrances!
nōbəl sociəty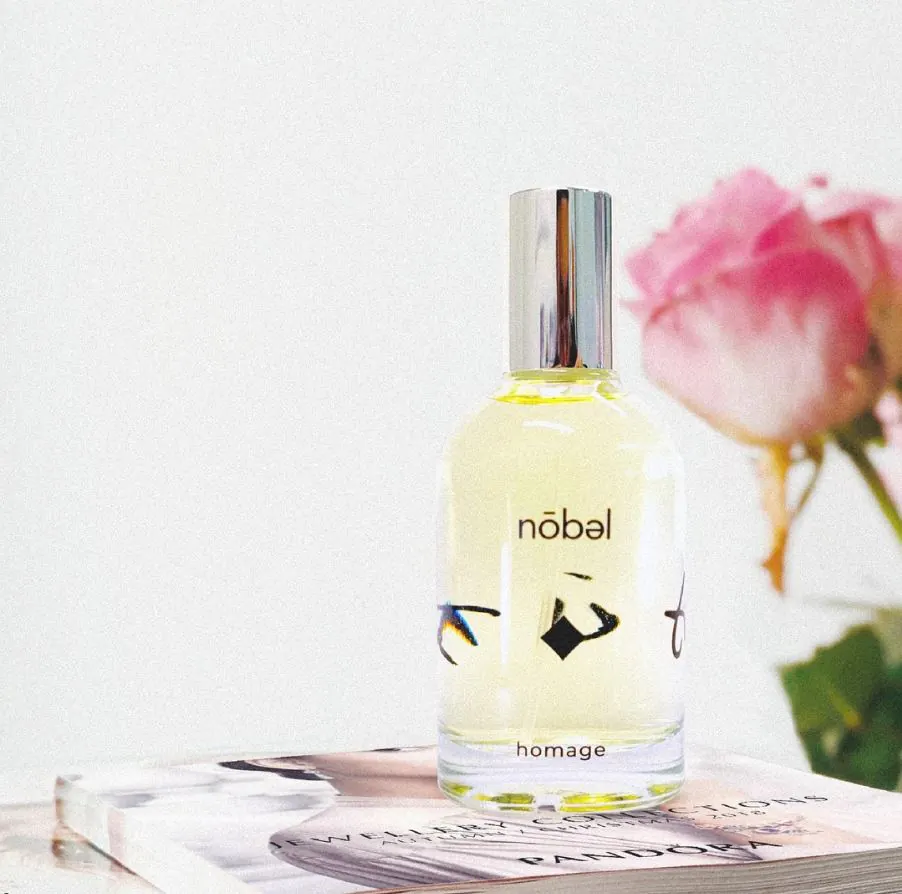 If you haven't heard of Malaysia's IT couple, Awal Ashaari and Scha Alyahya, you must be living under a rock. Awal Ashaari recently launched nōbəl sociəty, and his first release is a perfume named HOMAGE – created by his lovely wife, Scha. A fragrance designed for everyone, regardless of gender, it's powdery, with floral notes of bergamot – settling down richly with a heavy cedarwood scent. Perfect for everyday use, you'll be the most fragrant person in the room.
Shop HERE for nobel's homage perfume!
OLFAC3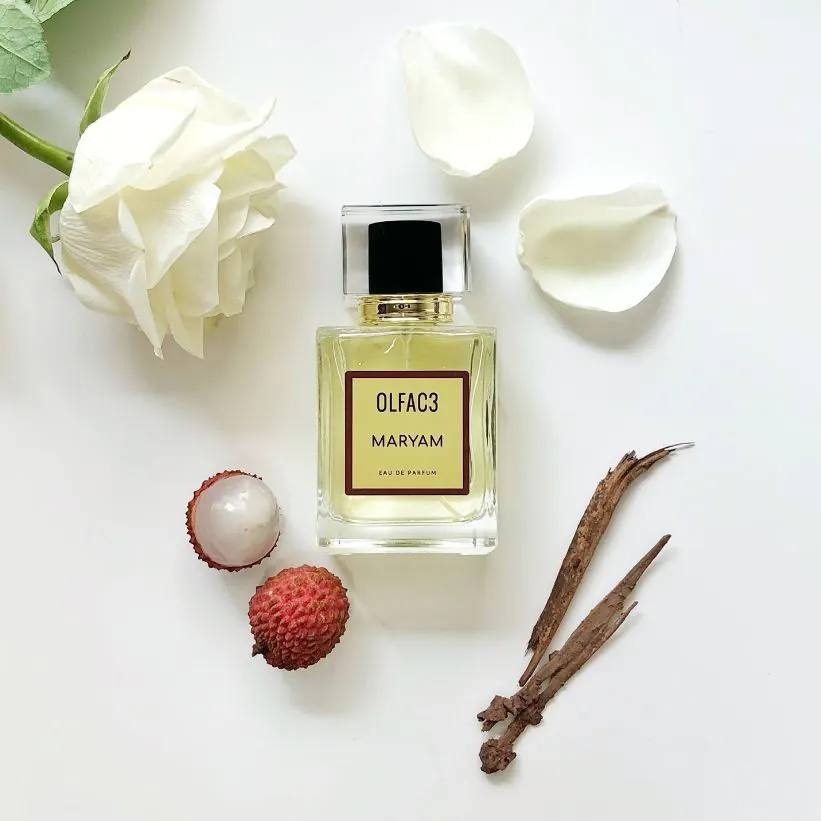 This luxury homegrown artisanal perfume brand, pronounced ol'fak-three, should be on your shopping list. Aien Mokhtar has over 20 years of experience in the perfumery industry and has created a fragrance medley unlike any other. Her brand has even gained international acclaim, with one of her perfumes being named Best Fresh Fragrance of the Year for 2019 by Her Beauty Awards.
You'll have a great time looking through her perfume collection. If none of them piques your interest, you can visit her store and create your own!
Lipstiq's Recommendation: Ombak
Shop HERE for OLFAC3's other fragrances!
Rirana Parfum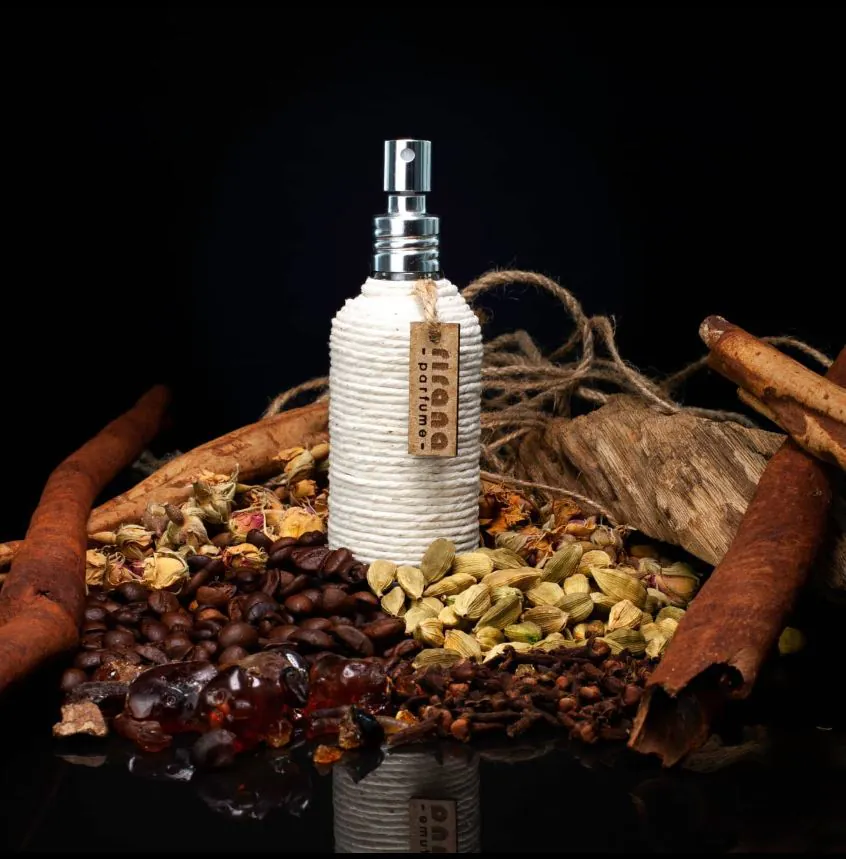 Rirana Parfume, known for its gender-neutral scents, should be on your radar if you prefer unisex fragrances. Rirana Parfume was founded in 2017 and is inspired by natural woods, flowers, herbs, and aromatic botanicals. Its fragrances are made with only natural ingredients and essential oils. You can find earthy and floral scents in their collection, contained in beautiful and minimalist bottles perfectly wrapped with a thin rope. A perfume bottle unlike any you've ever seen.
Lipstiq's Recommendation: Black Wood
Shop HERE for Rirana Parfume's other fragrances!
Malay Perfumery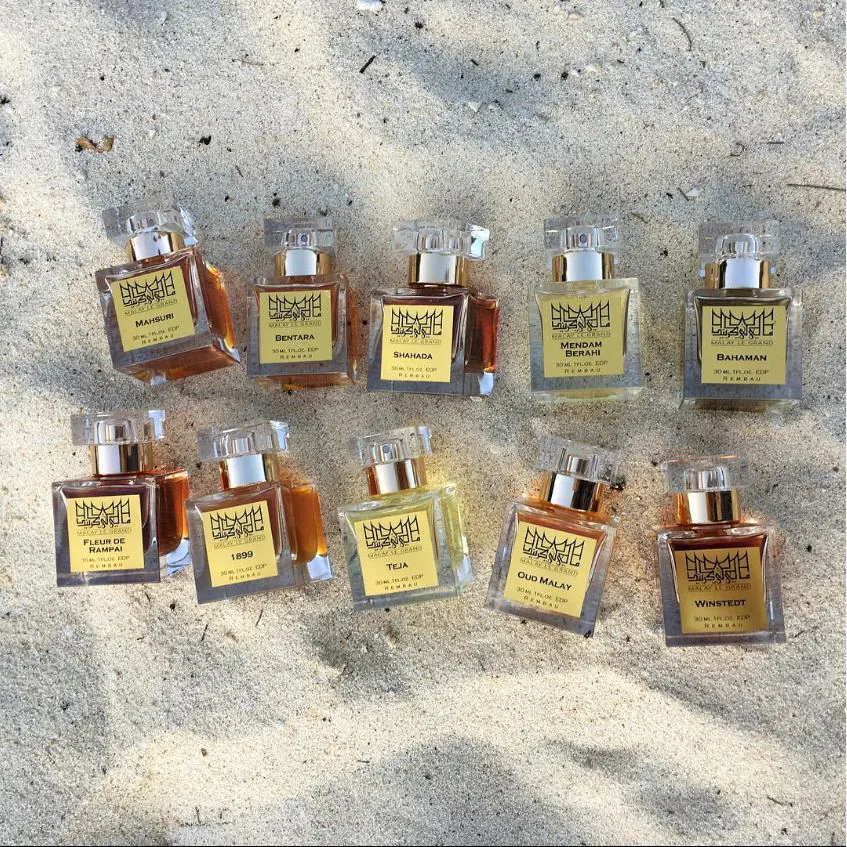 Malay Perfumery is another artisanal perfume that you should support. Its fragrances are imbued with scents inspired by the Malay Archipelago that evoke the Malaysian spirit. Fazzillah Noordin wants to take you to the pinnacle of Malaysian culture with her incredible concoction of super-niche and artisan fragrances. You don't want to miss the scent of Malaysia Truly Asia, which is contained in a refined and elegant bottle.
Lipstiq's Recommendation: Oud Malay
Shop HERE for Malay Perfumery's other fragrances!
More on fragrances? Read these: