The Spring programming season is upon us, and Netflix has lined-up a bouquet of shows – centering on the themes of love, romance and relationships – for your binge-watching pleasure.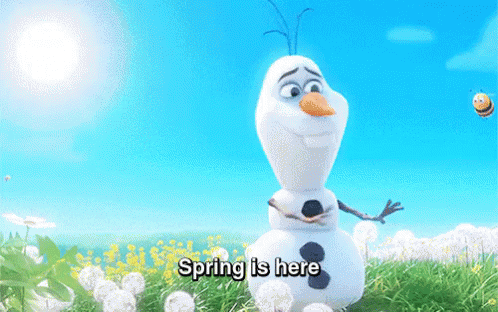 Netflix Must Watch (March 20-26) 
Bridgerton Season 2 (Streaming March 25) 
The much-anticipated second season of Bridgerton is finally available on Netflix! Viscount Anthony Bridgerton intends to marry – but duty, desire, and scandal intersect, leading him to meet his match in his potential bride's fiery big sister.
And that's not all! Bridgerton has been revived for a third and fourth season! A spin-off series based on Queen Charlotte's origins will also be produced. So your Regency romance cravings will not fizzle out.
Watch the trailer here: [embedyt] https://www.youtube.com/watch?v=qYNCws-a6CQ[/embedyt]
Mission: Impossible – Fallout (Streaming March 20) 
Forces are pushed into action when a mission goes wrong. As they rush to save the world from nuclear devastation, Ethan Hunt and his crew will collaborate with the CIA and other recognizable names.
Watch the trailer here: [embedyt] https://www.youtube.com/watch?v=wb49-oV0F78[/embedyt]
The Principles of Pleasure (Streaming 22 March) 
In this eye-opening series, sex, joy, and modern science collide, and celebrates the complicated world of women's pleasure – and debunks persistent falsehoods.
Watch the trailer here: [embedyt] https://www.youtube.com/watch?v=bbtcUPJ_N4U[/embedyt]
Love Like Falling Petals (Streaming 24 March)
Based on the novel of the same name by Keisuke Uyama, Haruto, a photographer, is head over heels in love with Misaki, his hairstylist. When he eventually asks her out, the young couple seems to be on the road to living happily ever after… until Misaki suffers a rare illness that causes her to age rapidly in front of their eyes.
Watch the trailer here: [embedyt] https://www.youtube.com/watch?v=l4nYFakFMDo[/embedyt]
Inuyasha Season 1 – 6 & Final Act Season 1 (Streaming 25 March) 
Based on Rumiko Takahashi's manga of the same name, Kagome Higurashi, a fifteen-year-old middle school girl from modern-day Tokyo, is sent to the Sengoku era after falling into a well in her family shrine, where she meets the half-dog demon, half-human Inuyasha. When the precious Shikon Jewel resurfaces from deep within Kagome's body, she breaks it into dozens of fragments that scatter over Japan.
Inuyasha and Kagome go out to reclaim the jewel fragments, and they're joined by the lecherous monk Miroku, the demon slayer Sango, and the fox demon Shippo on their journey. They set out together to restore the Shikon Jewel before it is taken by the evil half-demon Naraku.
Get your popcorn ready!