To begin with, removing hair from any part of your body is entirely your choice – don't listen to anyone who tells you otherwise, and don't feel pressured to shave, wax, or do anything else to remove your body hair.
If you DO decide to depilate, bear in mind that you may face some minor issues. This is especially true when shaving your bikini line, after which you may experience ingrown hairs, as well as red, itchy bumps.
Keeping your bikini line neat and tidy can be difficult. As a result, greater caution is required to avoid unwelcome cuts and bumps. There are several ways to remove hair (laser and waxes), but it's also a good idea to know how to shave down there. Here are 5 ways to get a smooth and clean bikini area through shaving.
1. Get good razors
Investing in good razors is the key to a smooth and bump-free bikini area. Here are some options you could consider:
Gillette Venus Extra Smooth Pink Razor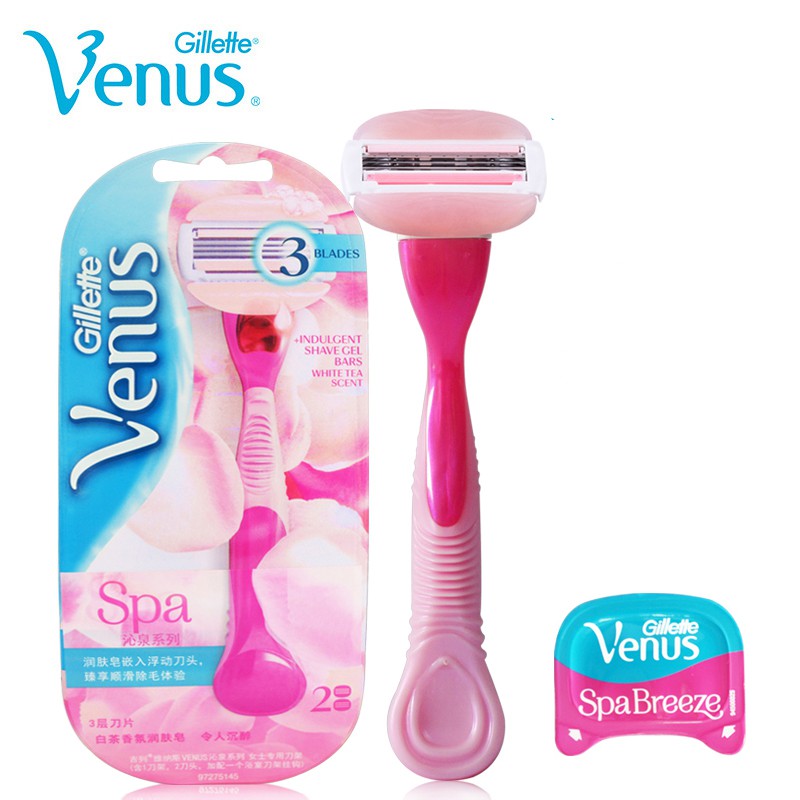 When it comes to razors for sensitive skin, it's less about the blades and more about what's around them. Gillette Venus disposable razor's additional lubricating strips soothe skin immediately after the five blades pass over it, reducing nicks. This razor is ideal for those who experience razor burn or other post-shave skin sensitivity.
Check out Watsons for more options.
Philips Bikini Perfect Women's Rechargeable Electric Trimmer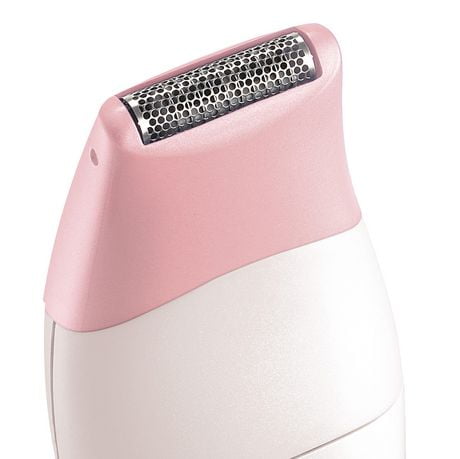 If you want your pubes to be precise, you'll need a hair-removal tool capable of the job. This Philips electric trimmer features a precise comb trimmer with five variable-length settings, giving you complete control. It also comes with a hypoallergenic foil micro-shaver attachment if you want to go completely naked. It can be used on both wet and dry skin and is cordless and rechargeable.
You can find this item on Shopee.
Schick Hydro Silk 5 TrimStyle Women's Razor
Because this razor has an irritation protection bar, the blades cut hair more effectively. It's made specifically for pubic hair and skin. It's dermatologist and gynaecologist recommended, and has a precision trimmer for those hard-to-reach areas.
This razor is available at Guardian Malaysia.
2. Prep down there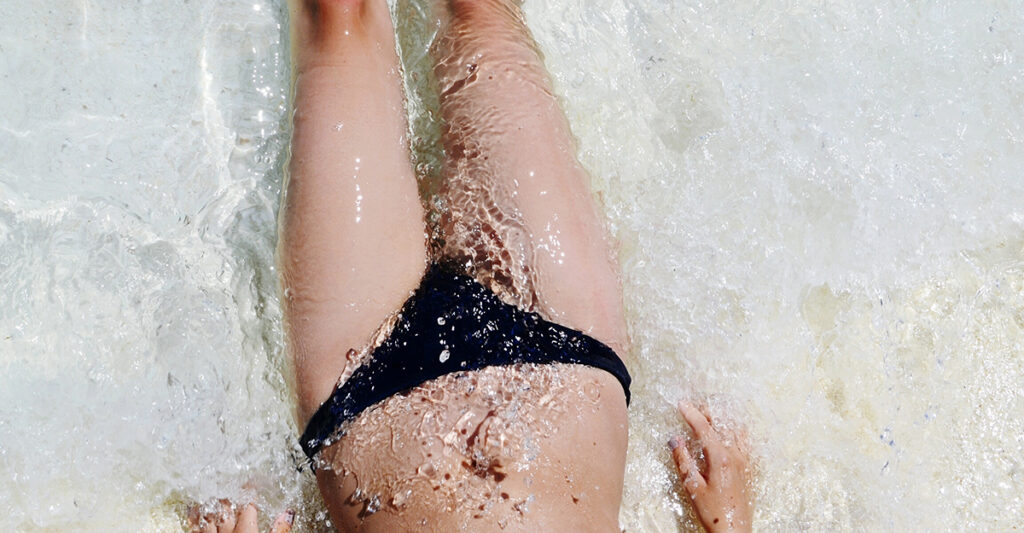 Before you starting shaving, spend about 10 minutes to prep your skin down there. Use warm water to wash the area. This will help soften the outer layer of the skin, making it easier for your to shave. After a good wash, pat dry to remove excess moisture. Next, exfoliate the area gently using a washcloth or scrub to remove any dead skin and help the blade to have closer contact with the skin.
3. Know the route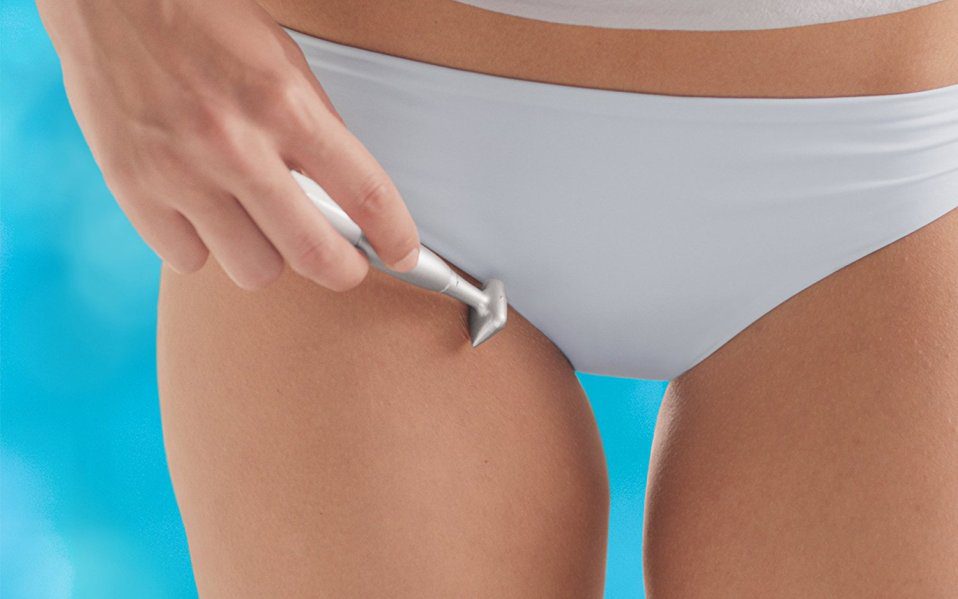 Is it up? Down? Or sideways? Hate to admit it, but sometimes, we don't really know which direction we should shave in. So, it's best to shave in one direction- which is in the direction of hair growth. Going against the grain of your hair increases your chances of causing irritation. As a result, glide your razor down the bikini line in a downward gliding motion without applying too much pressure. If you're using a razor with multiple blades, one pass should suffice. The more blades you use, the less often you should need to re-shave this sensitive area.
4. Soothe the skin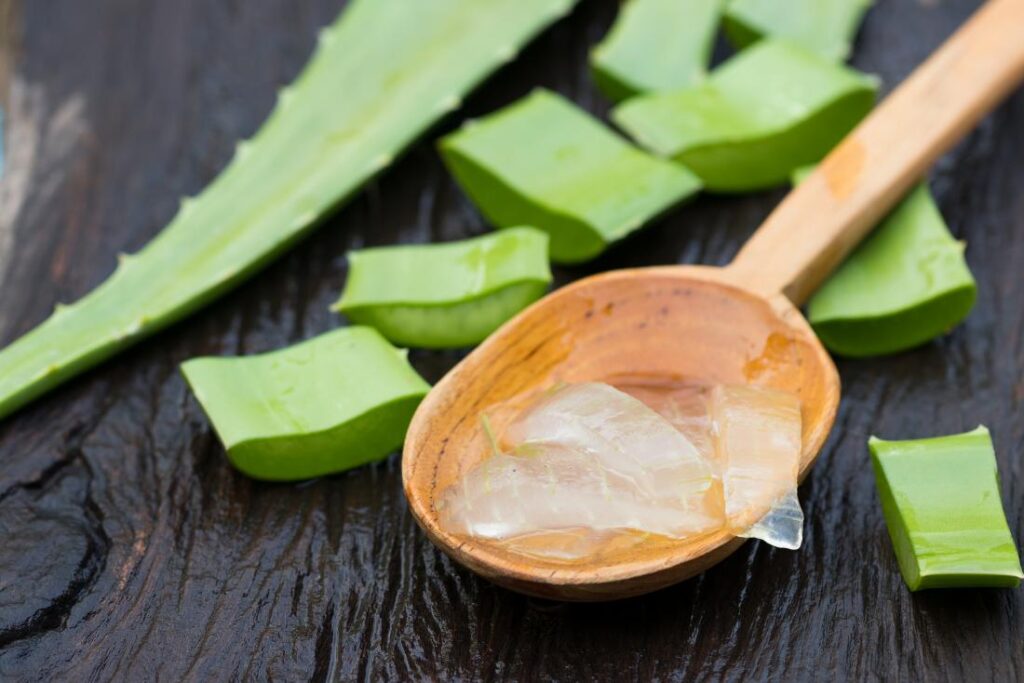 To avoid irritation, wash off your razor immediately after putting it down and apply a cold compress to the area for 10 minutes. Apply an anti-redness serum, preferably fragrance-free, to reduce your chances of razor burn even further. Tea tree oil is an excellent choice. It relieves razor burn due to its natural anti-inflammatory and antibacterial properties. You could also use aloe vera to soothe after-shave effects.
Also, moisturizing is a must.
5. Clean your tools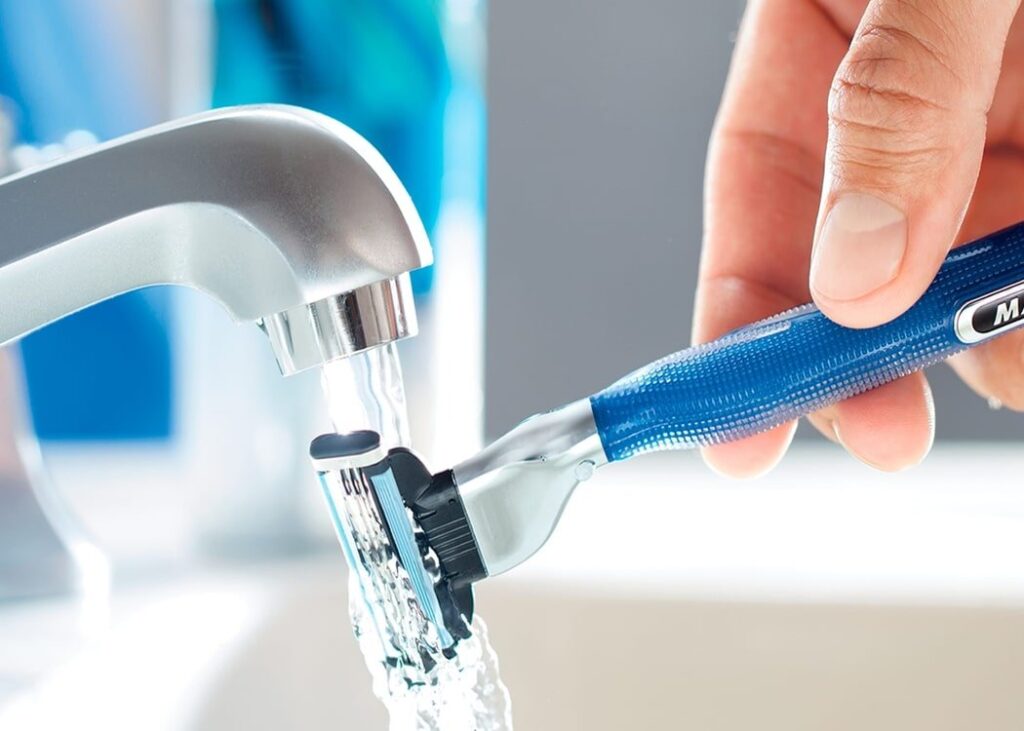 The final step is to ensure you clean your tools. Since they're used for intimate areas, the tools should be germ-free. You definitely don't want any infection or itch. After each shave, always sterilize your razor blades with rubbing alcohol and warm or hot water. If your razor appears rusted and you've been using it for a while, throw it away or replace the worn-out blades.
More on shaving? Read this: