The best modern television programming comes from the 2000s, with Nickelodeon, Disney Channel, and Cartoon Network at the top of their game as regards children's and teen programming. Both Nickelodeon and Disney Channel also featured the best tween/teen sitcoms that anyone can recall.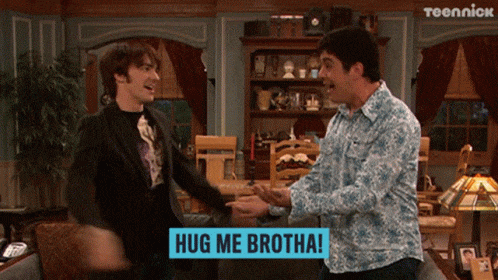 Drake & Josh (2004 – 2007, Nickelodeon) 
With a catchy theme song sung by Drake Bell, who also stars in this sitcom about two stepbrothers – Drake Parker and Josh Nichols – living together after their parents got married, Drake & Josh was a barrel of fun. The brothers have to navigate their lives in high school and their younger sister's (Megan Parker, played by Miranda Cosgrove) 'evil' plans to ruin their lives.
Drake & Josh is relatable to anyone who has siblings growing up, because in every family, there's always the cool sibling and the wallflower sibling. And it was fun to watch the two polar-opposite stepbrothers – who would nevertheless do anything to support each other at the end of the day.
Drake & Josh theme song: [embedyt] https://www.youtube.com/watch?v=ar_EmK1zuSk[/embedyt]
Lizzie McGuire (2001 – 2004, Disney Channel)
We all have that voice in our head expressing our true opinions and feelings about any situation we are in. Enter Lizzie McGuire's world at your own risk, a world where she and her closest pals, Miranda and Gordo, navigate the ups and downs of middle school life.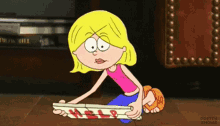 Every day is a popularity contest, every class is a crisis, and on top of it all, Lizzie has to cope with her obnoxious younger brother, Matt, and a mother who, despite her nosy tendencies, means well. Lizzie McGuire is every teen girls' saving grace, as the show tackles problems faced by teens – falling in love, puberty, body dysmorphia, and others. Young girls could relate to Lizzie and they don't have to feel awkward talking to their parents about 'girl stuff'.
It's a shame that a planned revival series of Lizzie McGuire that would be perfect for now-grown-up Lizzie fans fell through with Disney execs. 😢
iCarly (2007 – 2012, Nickelodeon) 
In 5, 4, 3, 2…
After her breakout role as Megan from Drake and Josh, Miranda Cosgrove was given her first main role as Carly Shay for iCarly. iCarly is the sitcom that inspired everyone to be an online influencer way before being a YouTuber or TikToker became the career of choice. The show explores the theme of the early stages of online fame – fans both sane and crazy ones, haters, online feuds with other influencers, and more.
Here are some of the best moments of iCarly:  [embedyt] https://www.youtube.com/watch?v=7D5BpulOSgQ[/embedyt]
Currently, iCarly has a revival series exclusively on Paramount+ with familiar faces like Carly, Freddie, Spencer and new faces like Harper and Millicent.
The Suite Life of Zack & Cody (2005 – 2008, Disney Channel) 
It's everyone's dream to live in a hotel, with room service and top-notch pampering from the staff of the hotel making you feel like royalty. It's a dream come true. Zack and Cody Martin are twin brothers residing at the Tipton Hotel in Boston, where their mother Carey sings and performs in the hotel lounge.
Mr. Moseby, the hotel manager, is often the foil to Zack and Cody's plots. The series also follows the hotel owner's teen daughter, London Tipton (played by Brenda Song), the hotel's candy-counter girl, Maddie Fitzpatrick (played by Ashely Tisdale).
The Suite Life of Zack & Cody also broke the 'dumb blonde' stereotype, as Maddie is smart and independent in the show, while London is the dizzy hotel heiress.
Ned's Declassified School Survival Guide (2004 – 2007, Nickelodeon) 
Transitioning from primary school to high school, especially the lower form grades, could be scary, as it's a new school with new people that you don't know. The lives of Ned Bigby, Jennifer "Moze" Mosely, and Simon "Cookie" Nelson-Cook are centrestage in Ned's Declassified School Survival Guide.
The first season takes place during seventh grade's first semester, the second season during seventh grade's second semester, and the third season during eighth grade. Throughout the series, Ned accumulates a variety of "tips" for his "survival guide," which he utilizes to assist himself and his classmates in dealing with the typical problems of middle school. Each episode follows a theme from the guide, such as popularity, grades, or athletics.
Let's be real, we would DIE for a revival series that would give us tips that would help us tackle the working world. 😩
That's So Raven (2003 – 2007)
The first-ever Disney Channel sitcom features a family of African Americans living in San Francisco. Raven Baxter (played by Raven-Symoné) is a teen with hidden psychic talents. She often has glimpses of future events throughout the series, but also has to deal with social and personal concerns. Raven usually misinterprets the events she predicts and intervenes to prevent a vision from becoming a reality, or to protect her friends and family.
Honorable Mentions 
Hannah Montana (Disney Channel)
Victorious (Nickelodeon)
Wizards of Waverly Place (Disney Channel)
Zoey101 (Nickelodeon)
What's your favourite sitcom from Nickelodeon or Disney Channel?