Ladies, ensuring the health of your VAGINA is just as important as ensuring that the rest of you is in order. Fertility, sexual desire, and the ability to orgasm can all be affected by vaginal disorders. Vaginal health problems that persist can lead to stress, interpersonal concerns and a loss of self-confidence.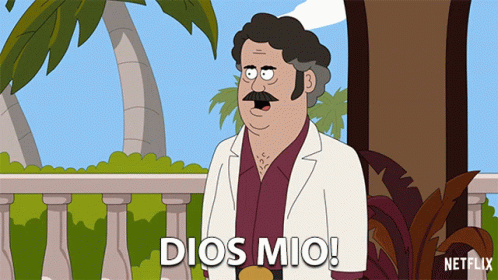 Before freaking out for not taking care of your coochie correctly, and panic-Google searching for 'correct' ways of taking care of your vagina, let us fill you in on the basics:
What affects vaginal health?
Sex – Sexually transmitted illnesses (STDs) can be spread through unsafe sex. Vaginal trauma can also be caused by forceful intercourse or a pelvic injury.
Birth Control or Feminine Hygiene Products – Condoms, diaphragms, and accompanying spermicide are examples of barrier contraception that might irritate the vaginal area. While the use of sprays, deodorants, and douches can irritate or aggravate inflammation.
Pregnancy and Childbirth – Vaginal discharge frequently increases during pregnancy. During labour, vaginal rips are rather common. In some situations, an episiotomy (a surgical incision made in the tissue of the vaginal entrance after delivery) is required. A vaginal birth might also reduce vaginal muscle tone.
Psychological Issues – Low arousal and the associated discomfort or pain during sex can be caused by anxiety and depression. Trauma, such as sexual abuse or a traumatic sexual encounter, could also cause sex-related discomfort.
Hormones – Hormone levels might have an impact on the vaginal area. Estrogen production, for example, decreases after menopause and during nursing. Estrogen deficiency can shrink the vaginal lining (vaginal atrophy), making intercourse uncomfortable.
Knowing that sex could negatively affect your vaginal health doesn't mean you need to stop having sex! Hell no! You can still have sex with your partner – but be safe and careful about it, as STDs are not a fun thing to experience.
Here are some dos and don'ts on vaginal care: 
Do Kegel exercises – Pelvic floor strengthening exercises are also beneficial to your vaginal muscles, so include them in your fitness routine. If you forget, you may still perform them anywhere, at any time, since no one will notice.
Do schedule visits to your OBGYN – To understand your vaginal health better, visit your gynecologist, as they will address your concerns and answer questions about your vagina.
Do keep pubic hair – Trimming or eliminating hair along your bikini line is OK. No one says it has to be wild — you should rock it all you want! However, keep your pubic hair. As pubic hair provides a variety of functions. It protects your downstairs from microorganisms and minimizes friction and perspiration-related issues.
Do check ingredients of lubes – Lubrication is incredible. It has the potential to elevate sex for all those involved. Yet, there are some components that aren't particularly beneficial for health. Avoid lubes that may contain parabens, scents, flavors, non-natural oils and dyes – they might disrupt the natural pH level of your vagina.
Don't douche – Douching is quite harmful to the vagina, as it could disrupt the natural bacteria and pH levels of your vagina.
Don't use products too often – When washing your genitals, avoid using strong soaps, perfumed products, or scrapes. Many of these contain chemicals that might irritate your vulva's delicate skin and lead to bacterial imbalance in your vaginal area.
Don't share sex toys – It is not 'selfish' if you are not sharing sex toys with your partner. It is to keep your vagina safe and away from STIs or STDs.
Don't forget to get vaccinated – HPV and Hepatitis B vaccines are available at clinics – all you need to do is ask and consult your doctor.
Vaginal health contributes to your overall hygiene. If you are not sure how to care for your vagina, always consult your ObGyn.
More about your vagina? Read this:
If Your Period Blood Smells Funkayyy, Your Vagina Is Trying To Tell You Something