You've been talking to a guy you matched on Tinder for weeks. You think it might be time to make it official, or there's a small voice in your head telling you to not make it official for whatever reason. Maybe cause you actually still can't stop thinking about your ex? Or you just want them to bring something to your boring life? Whatever that reason may be, begin by asking yourself some honest questions before proceeding ahead with the relationship.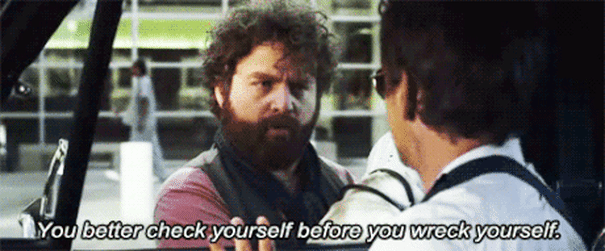 Some questions that you should be asking yourself are:
1. Do I just want physical intimacy?
When we're single, we often crave that intimate touch, the desire to have someone holding us gently, touching us affectionately, wanting us physically, and satisfying our sexual passions. Even the most independent of people need the kind of closeness that physical intimacy brings. Longing for intimacy means being human. But if that's why you're getting yourself into a new relationship – buddy, you're just lonely.  
2. Do I still feel the pain?
If you're still hurting from your past relationship, it means that the wound is still raw. Your heart needs to heal, which is not going to happen if you get into another relationship easily. Take your time for as long as you need. You don't owe anyone. You got it.
3. Do you just want to show that all is well with you?
You see all your friends happy with their partners and you don't want to be left behind. So you go ahead and date someone to have a good time and not end up lonely. If this is you, you're an a*shole. Not only are you dishonest with your feelings, you're being extremely disrespectful to their feelings too. Let's not do that, yeah?
4. Do I really know my new love?
Just getting into a relationship is one thing, but knowing your partner, his likes, and dislikes, is another. If you have fallen in love on rebound or out of boredom, it is possible that you may not know your partner that well and are just taking them for granted.
5. Am I ready?
Unless this is a casual relationship, go ahead and straightaway jump into it. But to be in a committed relationship, you will have to support each other during tough times, go out of your way for one another, and eventually, plan for your future together. Are you ready to do that and even more? Ask yourself that.
Check these out while you're here too:
https://lipstiq.com/lifestyle/love-and-relationship/188307/inter-esting-tackling-the-tricky-aspects-of-interracial-inter-cultural-relationships/
https://lipstiq.com/lifestyle/love-and-relationship/188262/stuck-on-you-how-your-attachment-style-might-be-affecting-your-relationships/
https://lipstiq.com/lifestyle/love-and-relationship/187996/dont-go-lo-co-codependency-will-ultimately-lead-to-a-toxic-relationship/