The Chinese New Year celebration is right around the corner, and we can already see the Rakyat sporting stunningly-beautiful CNY get-ups. Splashes of red, gold and white highlight their ensembles – which is the right way to channel the vibes of the festivities.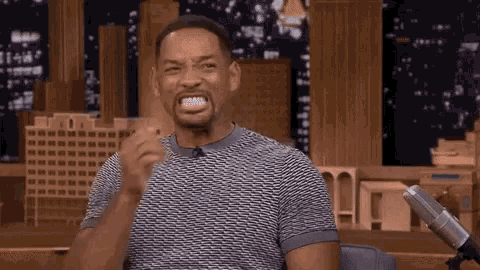 Some of us, however, don't know what we want our look to be for CNY, or even what our makeup should look like. But, to make it easy for you and extinguish that bubbling concern, we're here to give you some inspos on how to rock your CNY look this coming jamboree!
Makeup
Most of these looks will be focusing on the colour red because who doesn't love it? It's bold, empowering and seductive – perfect for this year's Chinese New Year celebration.
Eyes
Red will always be a bold colour – which is why, covering your lids with red will make a strong impact during your CNY gatherings. It's super alluring and enticing to look at, and will make your eyes POP with its vibrancy. You don't even need to fuss with any other eyeshadow colour, as one shade can get you to full glam in just a snap!
Check out this article for more inspiration on how to use only one eyeshadow for your CNY makeup look:
https://lipstiq.com/beauty/184767/without-a-shadow-of-a-doubt-use-a-single-eyeshadow-for-multiple-marvelous-looks/
Lips
This Year of the Tiger should be about asserting power and being daring – so, opt for a red lip! The striking red will immediately attract everyone who's looking at your face, especially your lips. With having a dewy canvas and neutral eyes, the red lip will be the main focus of your makeup look.
If you wish to find the perfect red, look no further than our favorite singer, Taylor Swift, who shared some of her best reds! Read the article below:
https://lipstiq.com/feature-story/182421/rock-the-red-lip-by-wearing-taylor-swifts-favorite-red-lipsticks/
Dynamic Duo
Red will ultimately spark the feisty side of you, so why not just go for your entire makeup look based on one colour only? Not only is it super fast, as you don't need to care for any other shade, but it also makes your whole look appear put together. Red eyes and red lips can never go wrong, and it's the perfect look for the Year of the Tiger.
Hairstyle
A look is never complete without zhuzhing up your hair. We have selected some of the easiest and simplest hairstyles that you can do, because who has all the time in the world to get ready, right?
Let It Loose
Having your hair all loosely draped on your shoulder and framing your face, which has been decorated with your CNY makeup look, is the ideal hairstyle to do. It's simple and doesn't take a lot of effort. Plus, if you have longer and thicker hair and are too lazy to even do your hair, check out this article to achieve the perfect and effortless blowout overnight:
https://lipstiq.com/beauty/187443/blow-them-away-achieve-blowout-curls-with-a-heatless-technique-using-a-t-shirt/
Space Buns
Nothing says adorable mora than donning space buns. It's super cute and you can decorate it with any hair jewelry imaginable. With space buns, you don't even need to use numerous hair ties that will lead to hair damage and breakage – nope! Read this article below on how to achieve this hairstyle by only using claw clips:
https://lipstiq.com/beauty/187295/time-to-show-your-claws-elevate-your-hairstyles-by-using-only-claw-clips/
Ponytail
As one would say, "the simpler, the better", and nothing is as simple as a ponytail. The most timeless hairstyle of them all – and yet, it can look extremely chic when done well. A ponytail doesn't have to look so drab, lifeless and limp all the time – with the perfect style and up-do, you can whip your fabulous ponytail during your CNY gathering.
More on this year's CNY? Read these:
https://lipstiq.com/beauty/188112/charge-into-the-year-of-the-tiger-with-these-fierce-beauty-picks/
https://lipstiq.com/lifestyle/lifestyle-lifestyle/187904/eye-of-the-tiger-the-year-of-the-tiger-pounces-on-chinatown-with-unique-artworks/