When you are in a fandom community, you are bound to come across a wonderful and addictive genre of modern literature called fanfiction, or fanfic for short. Each fandom – Marvel, Harry Potter, Dr. Who, Supernatural, and many others – have fanfic written by fans about their favourite characters and ships (pairing 2 characters together as a couple) which are accessible to the masses on websites such as Archive of Our Own (AO3), Tumblr, Wattpad, etc. Fanfic is similar to fanart, but instead of pictures, it's words. And fanfic is the option for fans of certain fandoms who are not talented in the drawing department of any fandom. (Like me)
But when it comes to fanfic, there's a lot of nitpicking, dos, and don'ts, as active fanfic readers have conflicting views on whether fanfiction is legit writing or not. Some would argue it is, as fanfic promotes writing and reading interests in people. However, consuming too much fanfic blurs the lines of canonical works of source materials. For example, M/M or F/F pairings are not in the original work – [Bleep]'s personality and mannerism aren't how the fanfic wrote them to be.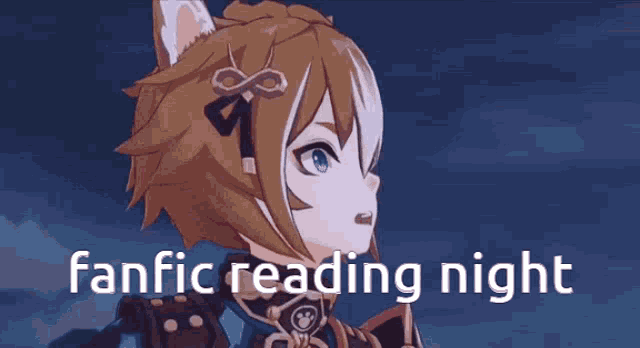 Fanfic Or Canon – Which Is Better?
As an avid fanfic writer and reader, I'd say fanfic is a better option for fans who like a character who doesn't get much screen time (for movies); or sidelined in the canonical works (books and comics). Not to mention there's also a wide range of fanfic tropes like Alternate Universes (AUs), Crossovers, Enemies to Lovers and so on that would make a canonically angsty setting – Harry Potter and Attack on Titan, for example – a bit better than the pain-filled canon universe.
The converse applies for any canonical work that is cheerful and happy. Fanfics would make them extra angsty by churning out angst fics that are extra painful to the reader, even after reading them for months. An example of fanfics that are angstier than the original work is Axis Powers Hetalia, a Japanese comic series about fictionalized humanoid countries, with 3,409 tags for angst fics on AO3. Fanfic could be enjoyed by anyone and everyone as it caters and is tailored to the needs of the readers.
The final verdict: You can enjoy both canonical and fanfic works, as one couldn't exist without the other. If you haven't delved into fanfic yet, your favourite fandom has what you need to satisfy your cravings for good storytelling. Maybe you'll meet new friends who share a common interest.  (I met my friend through fanfics!)