In this day and age, what you wear on your face and hair for your NYE party seem almost as important as who you'll be kissing when the clock strikes midnight… if not more. Avoid the stress of choosing what makeup look or hairdo you'll be doing tomorrow, as we've rounded up a total of 6 makeup and hair looks that will guarantee you a good time while looking fine.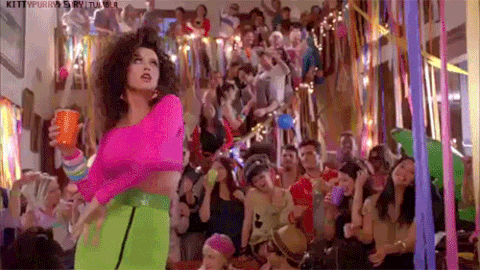 Makeup looks
1. Lots of shimmers to make you wanna shimmy shimmy ya
Where do we begin with the goodness of this shadow? A baby blue blended on the top lid and burgundy brown under the lashline sets the tone for the sparkly-est silver glitter added on top. A beautiful contrast that is also versatile on several different skin tones – everything sparkles together.
2. Be a cut crease in a world of smoky eyes
If you're in search of an eye makeup look that adds shape and definition, look no further than the cut crease. Cut crease was a very popular beauty trend in 2016, but even so, it still is one of the most magnificent tricks to creating depth and adding definition to your eyes. All eyes on you, baby!
3. Let the bronze bring out the best in you 
Are you a glowing, bronze goddess? Yes, you are. And a sun-kissed look is perfect for not just your NYE celebration tomorrow, but hot summer night outs, dinner dates or for a holiday.
Hairdos
1. Tousled waves with pins
Try out this hairstyle that only uses bobby pins for a quick and easy look. Actually, that was a lie – you're gonna need a curling iron. But, the point is that you just have to add an extra step to your usual curling-your-hair routine by just adding bobby pins to hold down flyaways for a pinned-back style.
2. Low ponytail tie
The low ponytail with a scarf has to be one of the most vintage hairstyles there has ever been! It looks stunning and is incredibly easy to do. Cause ponytails are BORING, and all it takes to elevate your basic ponytail look to another level is a hair scarf (or a bandana, which works too).
3. Retro sleek high ponytail 
This retro sleek high ponytail is often sported by none other than Miss Bella Hadid. And because sleek high ponytails give you a lot of creative freedom, not only can you experiment with your part, you can bring another twist to the way your ends look too. CHIC!