Bored of the same old drinks and are looking to impress the gang? Here are 5 DIY mixed alcoholic drinks to take your drinking game up a notch.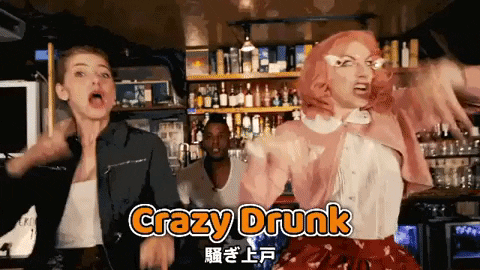 Somaek (Soju + Beer)
It would be sacrilegious to leave out the OG soju cocktail from this list, as it is the most popular and common way to drink soju. And since you're mixing 2 alcoholic drinks, make sure you drink in moderation to avoid getting blacked out in minutes.
Beergarita (Beer + Margarita) 
Beergaritas are the perfect drink for the enjoying (or suffering through) of the weekdays! Margaritas and beer are a match made in cocktail heaven, and is such a fun way to celebrate summer (although it's summer every day in Malaysia).
Click here for the super-duper easy recipe.
Spiked Lemonade (Gin + Lemonade) 
Spiked lemonade is the best sweet tart summer drink! Beat the heat with this fresh and boozy homemade lemonade. But if you don't have gin on hand, feel free to substitute it with vodka or bourbon.
Click here to know how you can make this citrus-forward summer drink.
Yoghurt Soju Blast (Soju + Yakult) 
Alcohol isn't really your thing, but you want to get #SuperWasted with your friends? Try mixing soju with Yakult next time. You can use Vitagen too, if you're a fan of it. But really, you can use any form of cultured milk drink and mix it with soju to create a sweet concoction.
Apple Cider Mimosas (Champagne + Apple Cider) 
This apple cider mimosa drink is unique in the best way – effervescent and has a nuanced, nostalgic flavour. The way the champagne cuts the apple cider's sweetness, and a cinnamon sugar rim makes it feel festive… YUMMMM!
Click here to learn how you can make the ultimate Apple Cider Mimosas drink.
It's okay to party hard, but remember to always drink responsibly!