Say you're being sued for causing minor car damage. I mean it wasn't your fault, you were just living your best life and singing along to SZA, but according to the judge and the grumpy old uncle you bumped into, you're guilty. But if you show up to court with this look, baby you can win that case easily. I think.
My point is, if you want to look neat and put together, this 'clean' and 'expensive' look is what you wanna go for. The theme of this look? Less is more. Minimal elegance is the new sexy.
Let It Glow 
HAH! You thought you could skip this. Honey, in this house we wear sunscreen, reapply and repeat. Whoever thinks sunscreen is just for swimming NEEDS to get on this tip. Not only does it prevent the skin from sunburn, but it reduces any signs of aging. Going out in the sun without protection can cause damage to the collagen and connective tissues in your skin which will eventually cause your skin to lose elasticity and begin to wrinkle. So you better start using sunscreen like it's your religion if you wanna look 25 at the age of 70!
Unseen Sunscreen SPF 40 by Supergoop 
A translucent and scentless oil-free gel with SPF 40, Supergoop's Unseen Suncreen glides onto your skin embalming it with SPF 40 protection without leaving a white cast, giving it a velvety finish. You can multitask with this gem and use it as a primer for the base of your makeup look or leave it on its own for a natural look.
Price: RM155.00 (on Sephora)
You can find it on their website or click here to buy!
Glowscreen Broad Spectrum Sunscreen Primer SPF 40 PA+++
Now this is just an extra step but if you want to achieve an overall sun-kissed look, lather your skin with Supergoop's Glowscreen to give it a natural shine.
Price: RM145.00 (on Shopee)
You can find it on their website or click here to buy!
BIORE UV Aqua Rich Watery Essence SPF 50 1's
If you are a broke college student like me, go for Biore's sunscreen for a cheaper option. Famous for its refreshing water-like spectacular texture, Biore's UV Aqua Rich Watery Essence forms an even coverage of an invisibly powerful protective layer against UV rays when applied which provides advanced beauty protection against premature ageing.
This unique formula spreads evenly onto the skin without leaving a white cast and gives your skin a light and non-sticky finish. You can also use it as a moisturising makeup base before you pack in the foundation.
Price: RM12.79 (on Shopee)
You can find it in any drug store or click here to buy!
Now repeat after me: "Sunscreen is my new bestie." Very good!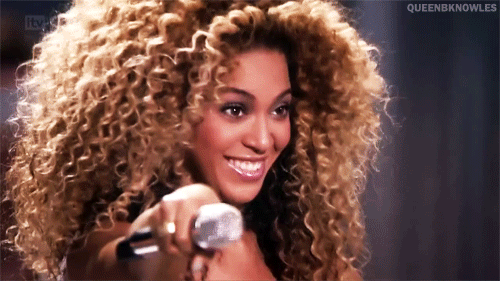 Concealer
Forget about foundation, concealer is your special tool in this game. Make sure to use a shade that is just a tad lighter than your skin tone because the point of this step is to brighten the area. Start by placing the product right below the inner corners of your eyes and blend with your finger, then draw a line under the outer corners of your eyes at an upward slant and blend upwards with a beauty sponge. This concealer tip is a game changer, I don't know about you but I wouldn't want to be caught with my eye bags out in the open.
L'Oreal Paris Infallible Full Wear More Than Concealer
This is your first pick for a full coverage (yet affordable) concealer when you head to the drug store. The Infallible Full Wear More Than Concealer by L'Oreal Paris gives you a natural matte finish with an easy blend, thick application. With a formula made to be transfer proof, this product is guarantee to last a whole day wear.
Price: RM54.90 (on Shopee)
Click here to buy!
Maybelline Fit Me Concealer Oil Free & Natural Coverage
If you want to go with something a little lighter without so much of a pancakey feel, Maybelline's Fit Me concealer is the one for your look. Dermatologist tested and fragrance-free, this oil-free concealer will cover your blemishes or any redness for a flawless, natural coverage.
P.S. This one is highly recommended by our very own Syahira, the author behind our weekly column 'Shimmer With Syahira'
Price: RM30.90 (on Shopee)
Click here to buy!
LA Girl Pro Conceal 
Here's a bonus add to this step; if you want a lighter and natural coverage but you still want that full coverage effect without the gunky feeling of foundation caked on your skin, try out these LA Girl Pro Conceal Correctors to reduce redness, get rid of hyperpigmentation, and camouflage darkness under the eyes.
Price: RM28.00 (on Shopee)
Click here to buy!
Brows & lashes
Gone are the days when we used to craze over thick brows drawn in with brow pomade. We're going back to natural baby!
O.TWO.O Eyebrow Styling Gel
Neaten your eyebrows with a brow styling gel or soap for that au naturel and neat look.
What you want to do is start with a clean base so it's best to start on this step after applying moisturiser and sunscreen; thoroughly comb the gel into your eyebrows and brush upwards so the hairs are laid up towards your forehead, then use the tip of your brush to shape your eyebrow to your liking without doing to much because you still want to maintain a natural-looking brow.
Price: RM25.00 (on Shopee)
Click here to buy!
Catrice Brow Colorist Semi-Permanent Mascara 010
Like I said earlier, less is more. If you want to add more of a tint to your brows, go with this brow mascara by Catrice cosmetics. This long-lasting fiber-enriched gel formula will give your eyebrows a pop with their 'tint effect', complete with an ultra precise brush to shape the perfect eyebrow. 
Price: RM14.04 (On Care To Beauty)
Click here to buy!
Essence Lash Princess False Lash Effect Mascara
False lashes are a hot thing but it's time we let our natural lashes breathe and thrive on their own. With the Lash Princess False Lash Effect Mascara by Essence (yes the mascara that people are raving on about on Tiktok), you can achieve the falsies look with your very own natural lashes! The fibre brush's conical shape helps to lengthen and lift your lashes for a fuller, more voluminous look which will help to really open up your eyes.
Price: RM30.00 (On Shopee)
Click here to buy!
Luscious Lips 
Since we're opting for that natural and clean look, going for a simple but glossy lip balm to pair with the glowy sunscreen will really give out a sun-kissed look. However, we're also going for the 'clean' and 'expensive' look, and nothing says rich & classy like a dark-tint on your lips. Brown or maroon, this is the colour we're going for ladies!
Dior Addict Lip Glow 020 Mahogany
A unique formula infused with cherry oil and natural origin ingredients, this decadent lip balm by Dior comes in several shades that suits all skin tones, serving as a rejuvenating lip balm that will keep your lips hydrated while simultaneously reviving the colour of your lips, giving off a natural radiance.
You can find this product in Sephora though we highly advise you to find it in Dior stores for a wider and focused variety.
Price: RM155.00 (On Sephora)
Click here for more information!
Chapstick Total Hydration Moisture + Tint Merlot 1ct
Although Dior is purely delightful, here is a more affordable option for the same maroon-ey shade of lip balm. With a moisturising formula of raspberry seed and jojoba oils, Chapstick's Total Hydration lip balm in the shade Merlot is the perfect dupe.
Price: $5.99 RM25.39
Click here to buy!
Hairstyles
There's no strict rule that limits what you want to do with your hair. But if you really want to achieve the 'clean' and 'expensive look, trying out these neat hairstyles will be the cherry on top for your look.
AFTER PARTY Super Smoothing Cream
With a formula designed to prevent any static static build-up or smooth flyaways, this smoothing cream from Bed Head by Tigi is the perfect anti-frizz hair product for silky, shiny and healthy-looking hair!
Price: RM49.90 (on Shopee)
You can find it in any drug store or click here to buy!
L'Oreal Paris Studio Line Mineral FX Invisi' Gel Normal Strength
With a formula enriched with Magnesium and Calcium minerals, this hair gel by L'Oreal Paris smooths hair without build up and strengthens hair while providing 24hr long-lasting hold.
Price: RM26.90 (on Shopee)
You can find it in any L'Oreal Paris store or click here to buy!
Here are a few examples of hairstyles, check it out!
Your fav fresh scent 
Let me give you a tip for this step: Perfume won't do the trick but a scented lotion will. Lather a pea-sized drop on these spots and you'll smell like heaven for the whole day; just below your ears, in the crook of your elbow and knees, the small of your back, behind your neck and you're good to go! 
A Thousand Wishes Body Lotion
Personally picked by me, try out this body lotion from Bath & Body Works. Infused with a festive blend of pink prosecco, sparkling quince, crystal peonies, gilded amber & amaretto crème, this nutrient-rich, non-greasy lotion will make heads turn with its dazzling scent.
Price: RM75.00 (on Shopee)
You can find it in any Bath & Body Works store or click here to buy!
Simple gold jewellery 
Standing by our theme of 'less is more' indulge in these dainty gold pieces of simplicity and minimalism to hold your look together with a classy elegance.
Samira Hoop Earrings by Luccacal
Make these bold hoop earrings your signature piece for a polished look.
Price: RM32.00 
Click here to buy!
Capri Layer Necklace (left) & Darden Chain Necklace (right)
Complete your jewellery with these elegant gold chains to keep things simple but classy.
Capri Layer Necklace
Price: RM45.00 
Click here to buy!
Darden Chain Necklace
Price: RM39.00 
Click here to buy!
Clean neat nails
Last but not least, nails are a MUST! However, we're going to keep things simple because a little goes a long way. Keep your nails neat and elegant to show that you take care of yourself and you love yourself enough to self-pamper.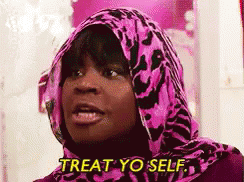 Check out this article to find out where you can get your nails done!
Nail It Like A Bad B****! 4 Top Spots To Get Your Nails DONE