Mean stares, hurtful whispers, and the cold shoulder… being a girl is way harder than it looks. In a world where gossip, drama, and rumours seem to find new ways to mess with your head every once in a while, it's not easy to navigate the great halls of life without earning a few battle scars. Sometimes, literally.
Maybe it's something we did, or perhaps we're just wired that way, but some girls and grown women can be extremely bitchy to each other, even when they used to, or still do, call each other BFFs. Out of a sudden, you start receiving weird vibes from your bestie, the way she looks at your changes, and texts get shorter (bitch doesn't even include emojis 😭), but you don't want to assume anything because this is not something you're ready to deal with.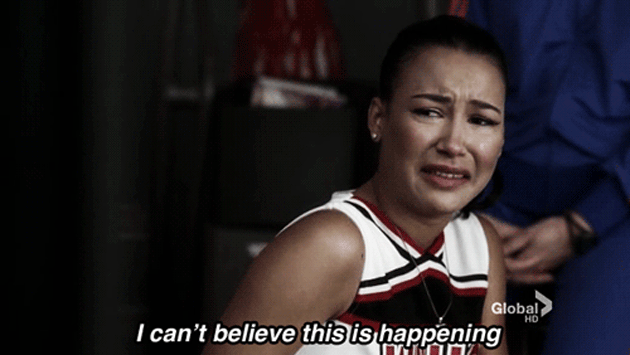 Obviously, this would make you feel like you have done something wrong, but you haven't. So, before you start assuming things, try your best to solve the issue first, rather than mope around waiting for.. closure?
1. Communicate the conflict
Is your best friend for life trying to break up with you? Pondering what the problem could be might lead you to a great deal of over-thinking, so here's a tip: Drop that ego and confront her. It doesn't matter whose fault it is yet, but how else are you going to get some answers if you don't communicate? When friendships fall apart, it usually occurs when something isn't right.
Proceed to see what the problem is, and if she offers some lame excuses only a f-ckboy would give, such as "nothing babe", "I didn't get your message", or worse, radio silence, then there's a high possibility that she's slowly fading you out.
On the other hand, what if you're the real culprit here? A person that considers herself your true friend would not be afraid to let you know that you're being a world-class a-hole. So don't feel threatened when she tells you things like it is. After all, you probably needed to hear that too.
2. Don't force it
We are sensitive, fragile human beings who have the tendency to complicate things by over-analysing unnecessary details. Just because she posted something funny on Insta Stories, it does not mean she's always A-OK. Not everyone responds the same way when there's a problem. Sometimes, a friend will go through a life event that causes them to pull back from people, or cut themselves off from everyone but a few very close friends.
If you suspect this is the reason, send your friend a DM or postcard with a message that lets them know you'll be there for them. Don't speculate about why they aren't talking to you in the note because if you're wrong, you could make your friend feel worse.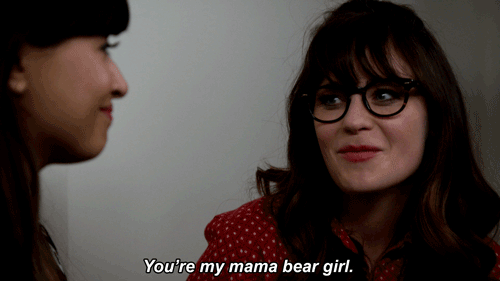 Instead, say something like: "I haven't heard from you and want you to know that whatever happened, I'm your friend and if you need me to listen, just let me know." You can't force someone to respond to you, so all you can do is leave things open for them to come to you when they're ready.
3. Pause and re-fresh your friendship
Chances are you've been through a lot together, and you've seen each other in a variety of highs and lows. While it's hard to really explain why your friend has suddenly decided to be a jerk, sometimes friendships need a break. This isn't necessarily a bad thing though – sometimes it's just about growing up.
It seems a little silly, but the idea here is to simply spend a little less time together. Sometimes, people need to just shake things up a bit. If your friendship has become a routine, where you're always doing the same thing, changing the dynamics of how it works helps keep it going. It might not be the same friendship you've had for the last 10 years, but at least you'll still have it.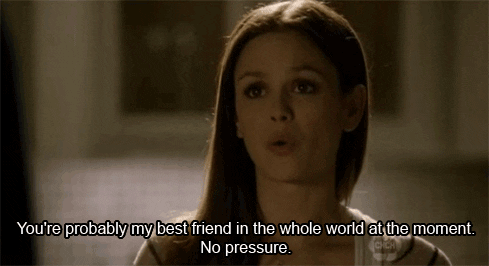 Girl world doesn't always have to be mean, you can change that. From friendship conflicts to the ugly side to social media, learn how to ditch the drama and kick your inner critic to the curb so you can truly start appreciating yourself. Having a friend go suddenly aggro on you is never a pleasant experience, but hopefully, you can at least keep the whole thing civil even if you can't repair the friendship completely.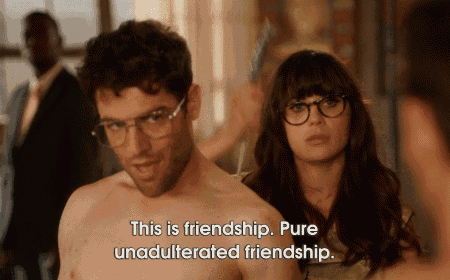 But if it doesn't – look at it this way, not everyone is meant to be in your life forever, so forgive them for choosing to communicate with silence, and move on to other people who want to be in your life. Fearlessly stand your ground and dictate your own happiness. Before you know it, you'll find yourself moving beyond those bad vibes and transforming your insecurities into strengths.