The well-suited celebrity guest to kick start the farewell season for one of the longest-running daytime talk show, The Ellen DeGeneres Show, is none other than Ellen's best friend and our favorite, Jennifer Aniston.
Jennifer makes a remarkable final entrance to show all-teared up even before making it to her seat. "What the hell?" she says as she sits down. "This isn't supposed to be emotional. God dang it!"
To change the tone slightly, she cracks up a joke about the welcome mat she gifted looking rather distressed. She had gifted Ellen the mat when she appeared on the first show in 2003, in which Ellen promised to keep it forever. Ellen replied with an honest reply saying that it had to be replaced as they misplaced the mat.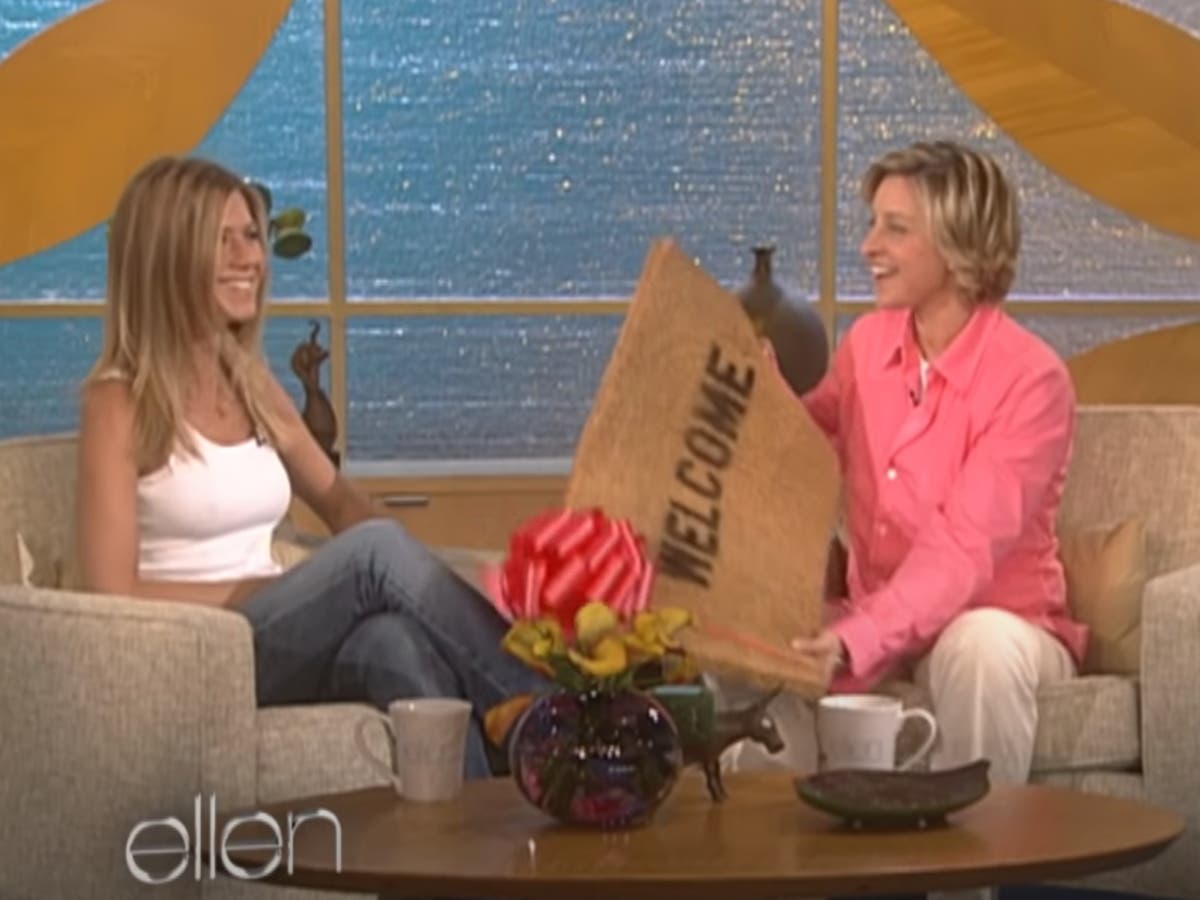 The actress' appearance on the show is a meaningful one as she was also the first ever guest to appear when it premiered in 2003. Being true to her simple yet elegant style, Jennifer looked stunning in a one-shoulder black jumpsuit and chunky statement bracelet.
"You know what, I haven't been out in a long time, guys — like maybe two years," Aniston says with a laugh, wiping away a tear. "I'm almost not kidding. The last time I was in a sound stage doing a talk show was here."
Jennifer had guest-hosted the show back in January 2020, just months before the COVID-19 affected the production. The pandemic forced the show's set to be shut down and episodes to be produced remotely.
This would be the 19th time appearing on The Ellen DeGeneres Show, almost like one every season, and it felt right seeing the actress being the first guest on this season, just like it did during the first season, first show.
Other guests to make their special appearance on the farewell season include, Jimmy Kimmel, Kim Kardashian, Melissa McCarthy, Sean "Diddy" Combs, Julianne Moore and Melissa Etheridge.
The Ellen DeGeneres Show's farewell season released on Sept 13.
Watch the sneak peak of Jennifer's interview below.