Though it seems as though they have it all, it's not easy being a celebrity, especially when it comes to dating in the public eye. Not to mention the die hard fans who will unleash their wrath of hatred on whoever their favourite celebrity is currently dating (uhm… Harry Styles). Today, we'll be talking about celebrity couples that fans hate/hated. Here are 6 of them:
Zendaya and Jacob Elordi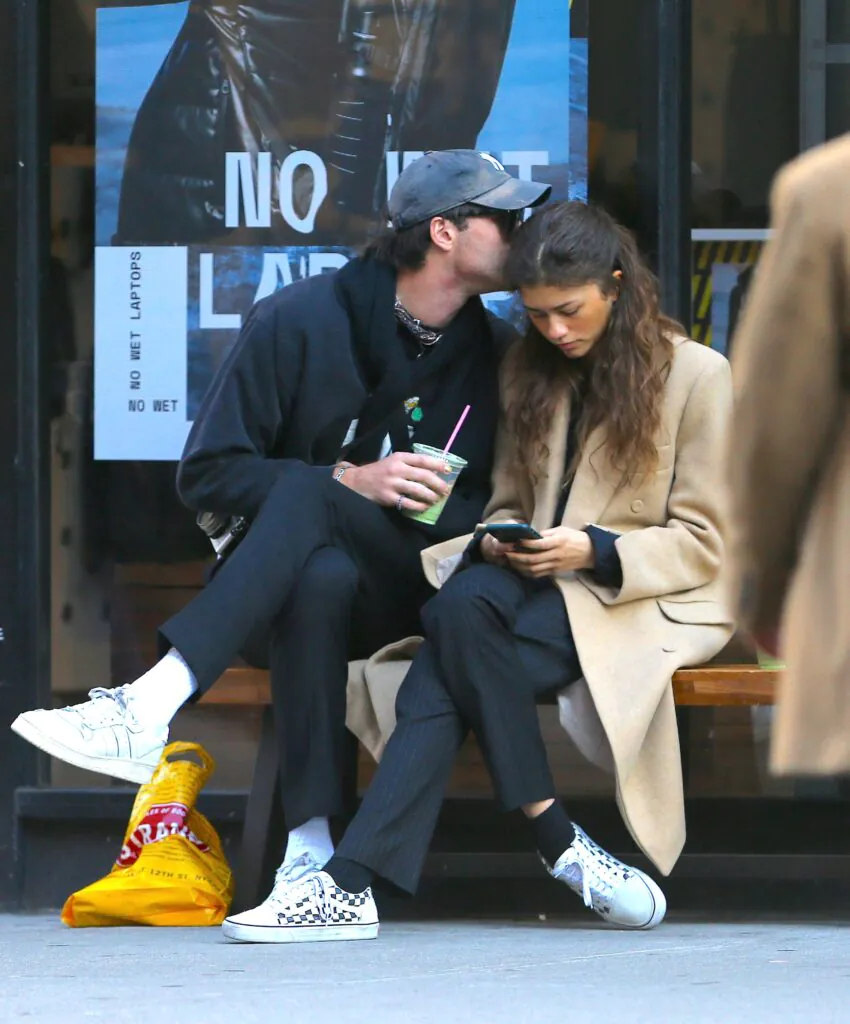 Fans of The Kissing Booth were thrilled when it was revealed that co-stars Joey King and Jacob Elordi were a couple in real life. However, things took a turn after they had their very public (and very awkward) breakup, which was followed by rumors of Jacob Elordi dating his Euphoria co-star, Zendaya. Fans did not hesitate to poke fun at him after the trailer of The Kissing Booth 2 was released, as many were convinced that Jacob looked "miserable" in the film with his ex.
Brad Pitt and Angelina Jolie
You probably saw this coming… right? For the ones who don't know, Brad Pitt and Jennifer Aniston were THE Hollywood couple. So fans were devastated when Brad Pitt left the Friends star for Angelina Jolie in 2005, after the filming of Mr. and Mrs. Smith! Needless to say, their relationship and his shocking split with Ms. Aniston was endlessly reported by tabloids and paparazzi. Fans are still holding out hope for a Jen and Brad reunion after Brangelina called it quits in 2016.
Meghan Fox and Machine Gun Kelly
These two made headlines when their relationship first went public, and many admired them as a couple. However, after a GQ magazine interview in which the couple asked each other 40 questions, many people changed their minds about them. One of the more memorable moments was when Meghan said, 'I just remember this tall, ghostly creature and I looked up and I was like 'You smell like weed.' He looked down at me and he was like 'I am weed.' Not to mention the many PDA-filled Instagram posts!
Harry Styles and Kendall Jenner
When fans found out that Harry Styles and Kendall Jenner were dating, many were left frustrated. They're on-again, off-again romance certainly didn't help with all the hate Kendall Jenner was receiving during that time. Even after the relationship rumours fizzled, the One Direction singer's fanbase was upset that the two remained friends. Not to mention the series of photos of the couple on a yacht giving some major PDA:
Justin Bieber and Hailey Baldwin
Y'all still remember Jelena? It's no surprise that many hardcore superfans of Justin Bieber unleashed their fury on Hailey Baldwin when they first started dating. Jelena fans refused to accept that the singer had moved on from Selena Gomez. Plus, Selena's album, Rare, which touched on the subject of her on-again, off-again relationship with Justin, certainly added fuel to the fire. There's nothing scarier than teenage superfans.
Hayden and Nina
This celebrity couple did not merit any of the online criticism they received, unlike some of the other famous couples in this list. Due to their unique love story, this Malaysian-British YouTuber couple went viral in Malaysia in June. However, this also exposed them to cyberbullying, fat shaming, and backhanded compliments. Since Nina was the main victim of the bullying, this had an adverse effect on her mental health, which resulted in her going back to therapy. This incident clearly illustrated the negative aspects of social media and the ongoing problem of fat shaming in the media!
More on celebs? Read these:
https://lipstiq.com/celebrity-entertainment/207149/celebs-who-went-makeup-free-blew-our-freakin-minds/
https://lipstiq.com/celebrity-entertainment/206725/julia-foxs-style-is-crazy-like-a-fox/