The country mourns the loss of the extremely talented and versatile singer, Siti Sarah, who passed away due to Covid-19 just three days after giving birth their fourth child.
Just two weeks ago the singer shared that she and her whole family were tested positive of Covid-19. The singer, who was eight months pregnant at that time, was then taken to Universiti Kebangsaan Malaysia Medical Centre on Aug 4 due to low oxygen levels, according to her husband, comedian Shuib Sepahtu.
"My wife wasn't vaccinated… The infection had spread to most of her lungs. All her organs could not function well."
Unfortunately, the Siti Sarah did not survive and pronounced dead on Aug 9.
"With the help of the nurses and doctor, I was able to make the video call and that was the last time my kids and I would lay our eyes on her while she was still alive," Shuib, born Shahmira Muhammad, told The New Straits Times.
According to reports, Siti Sarah was put into induced coma so that doctors could deliver the baby via surgery. The singer gave birth to a baby boy named Ayash Affan on Aug 6, who now joins older siblings Uwais Alqarni, 10, Dzahira Talita Zahra, 8, and Ariq Matin, 6.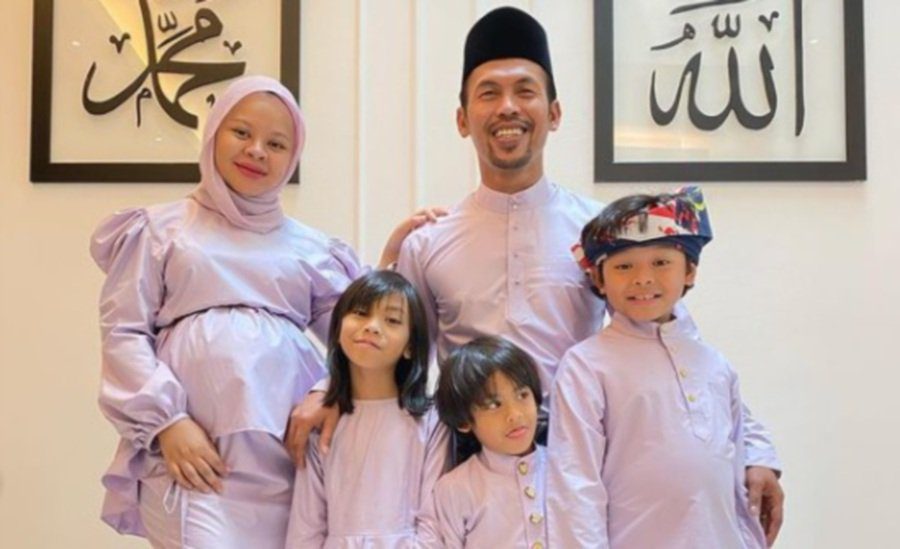 "She fought hard to save our baby," Shuib said of his wife. "The name Ayash Affan was her choice, through her reading she said that it related to a fighter in the Gaza region."
Her husband had shared that his whole family contracted the virus after their maid shook a friend's hand while taking out trash. It turns out the maid's friend had Covid-19.
View this post on Instagram

"Before my wife passed away, my maid passed away last Friday. Covid-19 is real. I used to be one of those who didn't believe in Covid-19 but then it happened to me," said her husband in a Facebook live video.
Siti Sarah can be seen hugging her three children while wearing an oxygen mask in a video posted by Shuib last week. In the caption, Shuib asked fans to pray for his wife and their baby.
The singer will be buried by her mother's grave at a cemetery in Gombak.
"It's just that it will be really challenging for me to break the news to my three kids on the death of their mother," he said.
We deepest and sincere condolences to the entire family of Siti Sarah.