Tattoos are a life-long commitment as we all know it. Once you get inked, there's no turning back. Hence, if you're planning on getting one done, plan and decide well on what kind of tattoo would you want to see every day of your life. Those who prefer to keep it simple choose cute tattoos as a fashion accessory or personal style statement, while some get inked representing deeper thoughts, emotions, purpose, or even life events. Everyone have their own reasons and tattoos are a great way of self-expression to the world, without saying anything.
If you're planning on getting a minimalist tattoo which carries a deep meaning, these are 6 great minimalist tattoo ideas which you can get inspiration from for your first, or next tattoo.
Little heart shape below the wrist
This might seem a tad bit cliché, but classic nonetheless.
Constellation tattoo
If you're a fan of Rihanna's constellation tattoo, then this might be a step further
A personal mantra
Have a personal mantra or quote that resonates with you, flaunt it!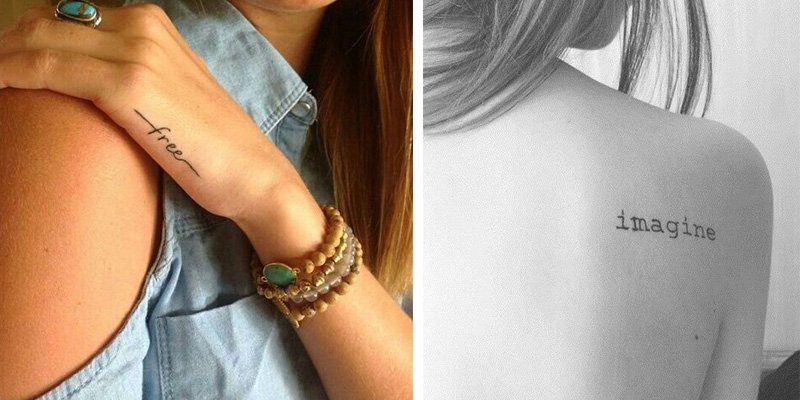 Wanderlust 
For the wanderlusters lost in places, wishing never to be found.
Punctuations 
Punctuation tattoos may seem too simple to be translated into words or meanings, but they do carry a deep meaning, just like the semi colon tattoo movement that aims at suicide prevention.
Matching or couple tattoos
Simple geometric or cute couple patterns make for some of the best matching tattoos.