It's that time of the year again – Christmas is almost here! We can hardly wait any longer just thinking about the festive lights, holiday feasts and the warmth that comes from getting together with our loved ones. And to add to our holiday cheer, you may, or may not, want to check out our 2018 wishlist, just in case you're thinking of getting us presents. Yeap, we're shamelessly putting it out there! 😉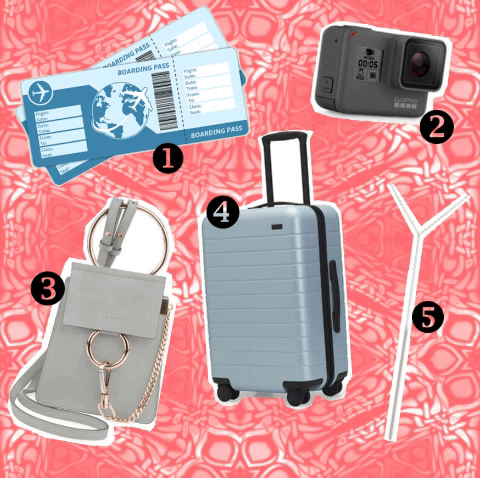 Carmen's wishlist:
1. Flight Tickets to Anywhere in the World – Before I turn 30, I'd like to travel the world as much as I can, but the destinations I've really been eyeing as of now include Marrakesh in Morocco, Jaipur in India and Stockholm in Sweden!
2. GoPro Hero6 (RM2,399) – I have a proper mirrorless camera, but this is totally different! I will be able to document all my adventures in the world without having to worry about battering it up too much.
3. Chloe Faye Small Bracelet Bag (US$890, approx. RM3,716.25) – I know it's not exactly the latest, but it just looks dainty, and perfect, and it's just the right size for someone like me.
4. AWAY The Bigger Carry-On (US$245, approx. RM1,022.54) – Instead of totting around an ugly duffel bag, this will change the way I travel once and for all! The selection of colours is pretty, and there's even a USB charger built into it.
5. Catbird Changeling Necklace in Silver (US$118, approx. RM492.77) – Gone were the days when I'd buy cheap jewellery that'll turn the skin green. I trust ornate pieces such as this one would be a great addition to my collection.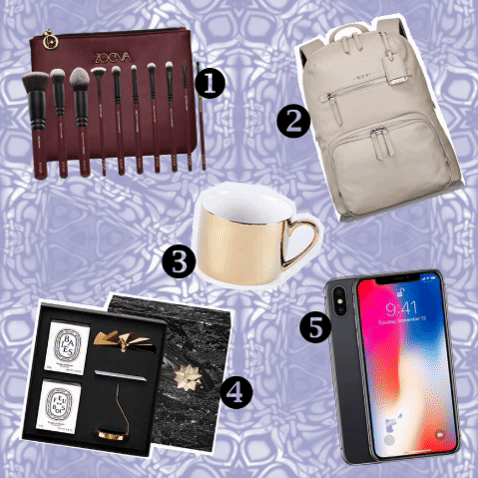 Nad Dardin's wishlist:
1. ZOEVA, Opulence Brush Set (RM495) – I absolutely loooove the deep plum coloured handles and the burgundy pouch. These brushes are also ultra soft and essential in creating bomb makeup looks.
2. Tumi's Halle Voyageur Leather Backpack in Grey (RM2,190) – I desperately need a travel bag and Tumi's Halle Voyageur Leather Backpack in Grey is perfect for the girl who's on the go and needs her dose of city chic.
3. Gold Mug, Oh Happy Gift (RM68) – Because my daily cup of coffee needs to look like Beyonce's cup of coffee. It's the only way to start the day!
4. Diptyque's Carousel Candle, set of 2 (RM679) – For cozy and whimsical nights in.
5. iPhone X, Silver, 256GB (RM5,899) – I love the seamless look on the new iPhone X.. and it's dust & waterproof!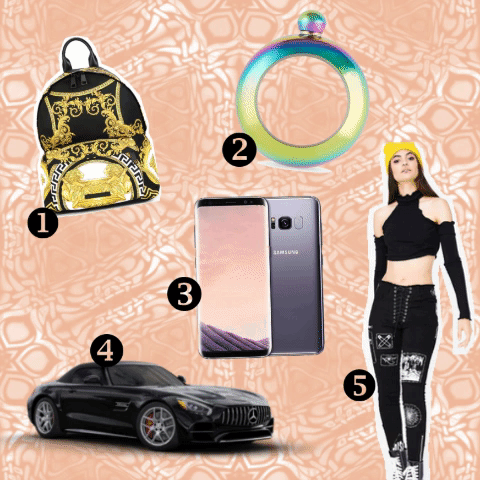 Nadee Mode's wishlist:
1. Versace Backpack (US$905, approx. RM3765.25) – Dude, this backpack is the epitome of luxury with an edge. I will be able to store all of my shizz including my laptop, makeup bag and even clothes!
2. Chrome Flask (RM183) – No explanation needed. <3
3. Samsung Galaxy S8 (RM3,699) – I just need a better phone for work (and Instagram-ing)! The camera resolution is way better than my current iPhone 6s. In fact, I honestly regret buying the iPhone which costs more than it should, but has way less features than the S8.
4. Mercedes C190 AMG GTR (RM1.7 million) – I couldn't stop thinking about this car ever since I had the opportunity to drive it all the way to Singapore for Mercedes Urban Hunting x Ultra Music Festival 2017.
5. Anything from Dollskill –  Seriously, please Santa!! It would be even more perfect if you can give me (a few) gift cards so I can shop for myself. 😀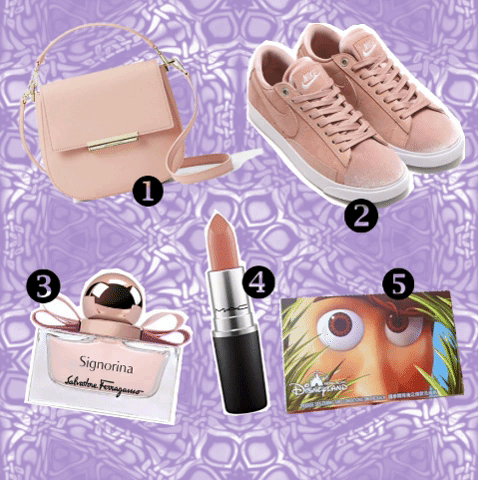 Krystle's wishlist:
1. Kate Spade New York, Make it Mine Byrdie (RM1,680, with flaps ranging from RM280 to RM480) – Crossbody bags are my favourite as they go with literally any outfit. I can already foresee my indecisive self having a hard time dolling up my Byrdie flaps, straps, stickers and charms to "Make it Mine".
2. NIKE Blazer Low LX in Particle Pink (RM379) – I can't recall the last time I owned a pair of pretty sneakers, but when I saw the NIKE Blazer Low LX, I knew right away that I had to have them.
3. Salvatore Ferragamo's Signorina Eau de Toilette (RM379, 100ml) – Every girl needs a signature fragrance because looking good isn't quite enough, and you gotta turn heads the moment you walk into the room! After many years of soul-searching, I'd still go back to the Signorina Eau de Toilette by Salvatore Ferragamo.
4. M.A.C Lipstick in Velvet Teddy (RM82) – I have a wild obsession for lipsticks, and if I had to pick only one to use for the rest of my life, it would be a nude-coloured one. I've been eyeing on M.A.C's Velvet Teddy since forever!
5. Admission Tickets to Hong Kong Disneyland (HKD589, approx. RM316.39) – If you ask me, a trip to Hong Kong Disneyland is no doubt on the top of my list. It's just the place to be for such a magical season!
So… Dear Santa (a.k.a. friends and family), for Christmas this year, it would be great to wake up to any of these babies. Please and thank you!