I don't know about you, but waking up in the morning is tough for me. I lie on my bed thinking 'It's another day to survive, so just go with the flow' – and am always ridden with anxiety, which is not a good start to the day.
You always want to wake up on the right side of the bed – so already filling your head with negative thoughts can only make you go nowhere but downhill. Hence, we should all start practicing saying positive affirmations early in the morning.
Positive affirmations such as "I am enough", " I will succeed regardless of hurdles", and "I am confident and powerful to take on new challenges" can bring so much benefit to your day than you might think.
If you need further convincing, here are 4 reasons why we should all develop a morning routine of self-affirmations.
A Brighter Start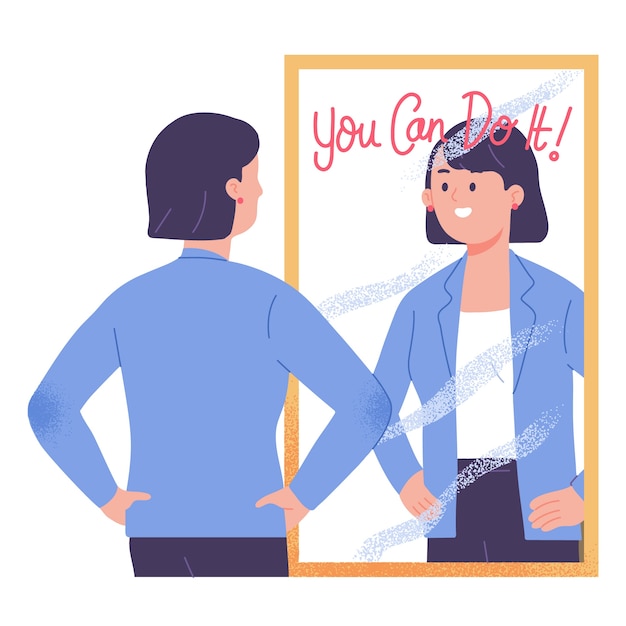 Practicing positive affirmations can alter your psychology on how you see your day to be. Instead of dreading how the day will turn out, the positive affirmations can change your outlook on things and how you perceive your entire day to be.
Spark Self-Confidence
By doing affirmations daily before you step out into the world, you are building this confidence within you that you may not have realized was there in the first place. Constantly hyping yourself up will shift your brain towards more positive thinking, which is so much healthier for the mind.
Energy Boost 
A great boost for the day is to start off in a clean state and with a clear mind. Positive affirmations are a great energy booster to get you up and ready to tackle the day ahead. Plus, using all the energy throughout the day will have you feeling drained – which is perfect for when you're ready for your night's sleep.
Anxiety Soother
If you are an anxiety-ridden individual like me, then practicing positive affirmations will soothe all the worries and anxiousness. It's great for when you have a big project on that day and are in need of a confidence boost as well to calm your nerves.
More on mental health? Read these:
If You Want To Be Successful, Start Doing These 3 Key Things On A Daily Basis