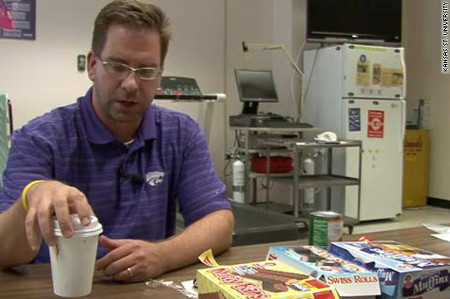 Losing weight is a painful task, the reason why people are above their desired weight is usually because they love eating so controlling your diet can be a difficult task, especially if you're surrounded by all the good food we have in our country. If you want to loose some weight and are not afraid of ruining your health while you're at it, please dance around in joy because thanks to a professor of health and nutrition from Kansas State University, Mark Haub, because he lost 27 pounds and no he wasn't stuck to boiled vegetable and other bland food the entire time; instead, all he had was Little Debbie aka junk food.
According to the professor, it's not the nutritional value of the food that matters. His goal was to limit himself to less than 1,800 calories a day so he did that calculation and 2/3 of his diet came from junk food. Of course, in order to keep alive, he also had some vitamin pill and drank a protein shake daily and undoubtedly for some balance, he also ate some vegetables – green is good! He used to be overweight, having a BMI of 28.8 and after 2 months of a mixture of junk food and healthy food, he's now at 24.9, which is normal.
You don't have to have a sad life that limits you to what you can eat if you want to diet, you just eat less portion of everything you want and be really good at math to calculate your calorie intake! That said, it's also important to watch out on your sugar and salt intake. You wouldn't want to end up suffering from some other kind of disease just because you were trying to loose weight.
(Source: Geekologie)