Look, we've been talking non-stop about makeup, so it's time that we shine a spotlight on skincare because, let's be honest: we all want to look extra bright and dazzling as soon as we leave our homes. It's been a long-standing beauty trend to get a super-glowy appearance without having to use a lot of makeup – thanks to the use of masks, of course.
Which is why it is critical that you take excellent care of your skin. It all starts with your skincare regimen if you want to get that bright, almost crystalline appearance. To attain that shine, use products and formulas that hydrate and plump the skin. The desire for beautiful, transparent, glowing skin extends to your skincare regimen, which plays an important role while wearing light makeup. Wearing minimal makeup allows your skin to shine for itself and keep its dewiness and beauty all day.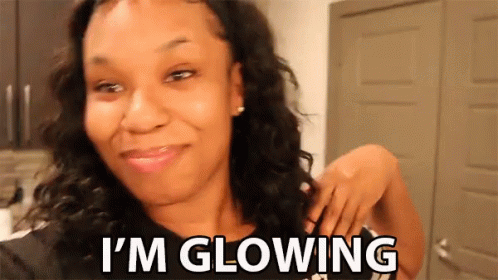 Of course, you don't need a lot of product – like those 10-step Korean skincare routines – to get glass-like skin, because that might be detrimental to your skin. However, there are a few essential skincare items that you should have and that will surely help you achieve a bright, sparkling complexion.
Double-Cleanse
If you haven't done double-cleansing yet, you should start right now! Double-cleansing is a skincare technique that requires you to cleanse your face twice. The first step is to use a cleansing oil to remove any makeup or residue, before washing your face with your regular facial cleanser.
While we recognize that keeping up with beauty routines is already a chore, double-cleansing is far more efficient at removing dirt and grime than just using makeup wipes and a face cleanser. It removes all the grime and dead skin cells from your pores, leaving your face spotless and ready for the next phase.
Hydrating Toner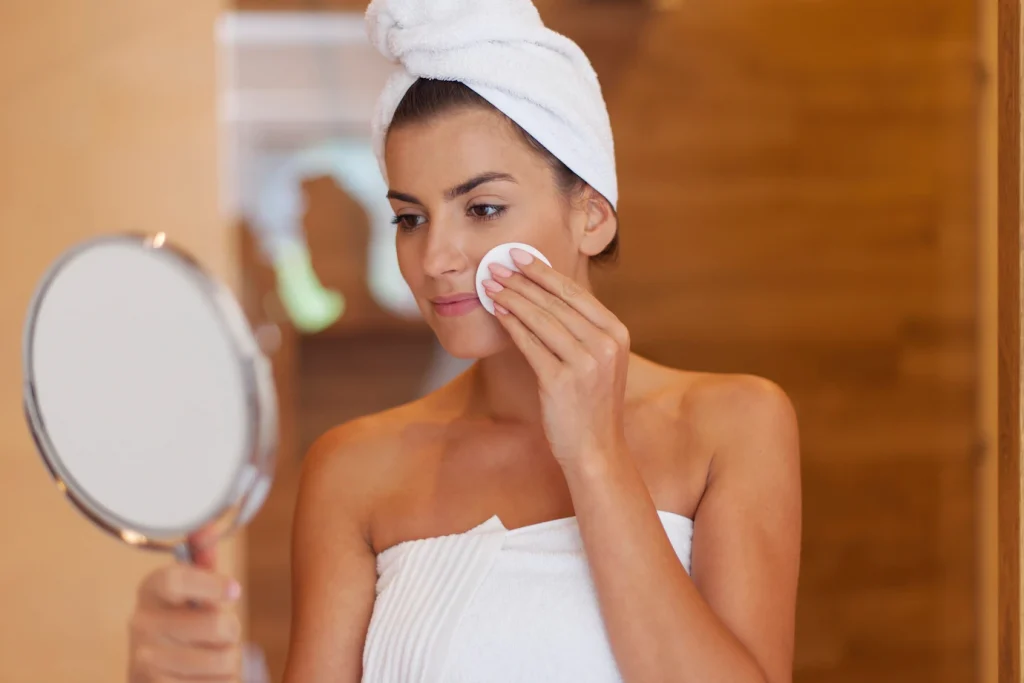 Key to note: it's all about moisture! Using the most efficient hydrating chemicals to plump up the face will help you accomplish your goal of bright, sparkling skin. After you've cleansed your face, you'll need to start your skincare regimen with a hydrating toner.
A hydrating toner aids in attaining proper hydration, resulting in a healthy shine to the skin. After wiping the toner all over your face with a cotton pad, gently pat your face with some toner on your palms to assist the absorption of the substance.
Hydrating Serum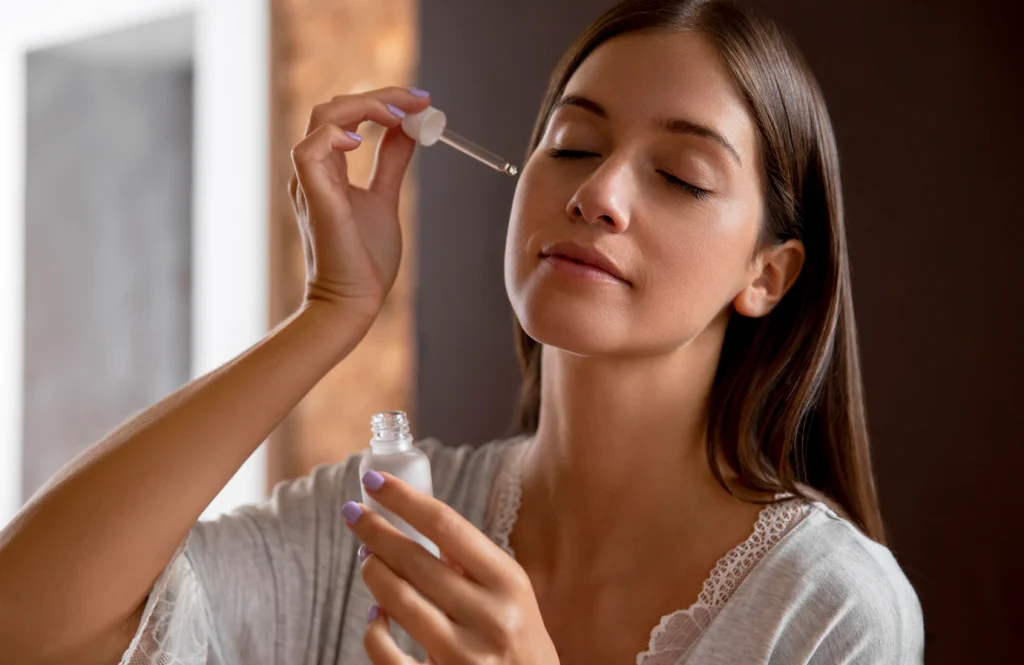 It might be difficult to break into the world of serums since, like other skincare products, there are so many of them. Plus, with so many serums on the market, it's a given that each serum serves a certain purpose. But don't worry, we're on a quest to get that bright, glassy skin, and all you need is a hydrating serum to get there.
Because they deliver extremely concentrated amounts of active chemicals, hydrating serums work as a catalyst for the skin. So, after allowing all of that toner to seep into your face, lock it all in with a serum and a dosage of boost to achieve your aim of glowing skin.
Trusty Moisturizer
Moisturizer should always be the second to last step in your skincare routine. Moisturizer seals in all of the toner and serum you've applied to your face, and it's also the key to giving your skin that plump, radiant look. Choosing the best moisturiser is undoubtedly dependent on your skin type, but the most essential thing is that the skincare product seals in moisture and protects your skin barrier.
Don't use too much moisturiser on your face since it will make your skin seem oily. Apply a small quantity to your skin and gently rub it in, allowing the product to absorb into your skin. You'll have that skincare shine in no time.
Favourite Sunscreen 
A skincare routine isn't complete without a sunscreen, of course. People frequently overlook sunscreen in their skincare routines, which is unfortunate, because sunscreen functions as a barrier to protect your skin from harmful pollutants and UV radiation. It also functions as protection for all the hard work you put into your skincare routine.
Wearing sunscreen will also help you get that glass-like complexion, since sunscreen helps to keep your skin healthy. SPF not only protects against premature ageing and sun damage, but it's also our first line of protection against skin cancer. Which is why it's past time to stop ignoring our sunscreen and invest in the best sunscreen available.
More on skincare? Read this: 
Schooled On Tools? Here Are 5 Skincare Tools Worth Investing In!