Take a trip of a lifetime at the finest private beachfront villas, which offer unforgettable experiences.
The Danna Langkawi welcomes you with authentic island hospitality and delights you at every step, with spectacular visual splendour. Explore its most spacious and largest one- and two-bedroom private pool villas in Langkawi, each with direct beach access and luxurious Salvatore Ferragamo bath amenities, all designed to provide guests with a top-class luxury experience.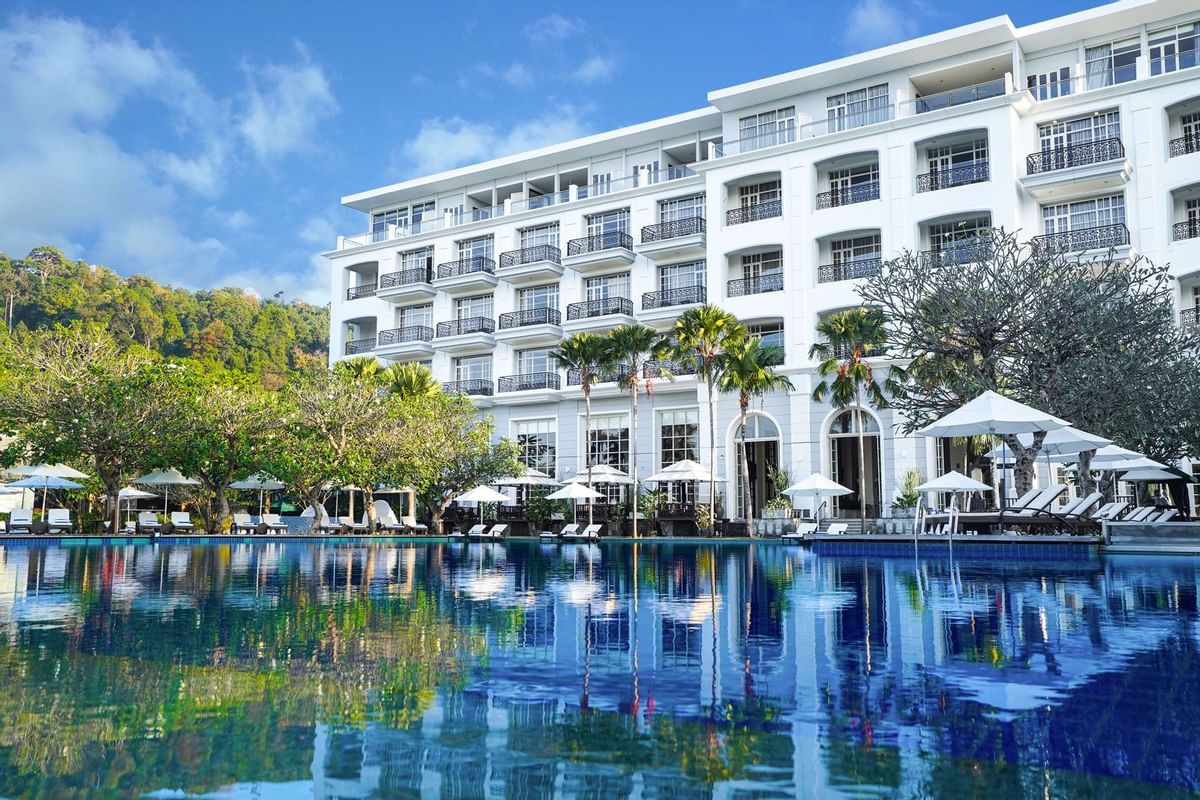 The 10 private beach villas are an extended luxury lifestyle escape for stylish travelers, with a tropical decor and finely groomed garden patio. There are 9 units of 1-bedroom villas and 1 unit of 2-bedroom villas, ranging in size from 490 sqm to 1,080 sqm, each with its own private infinity pool and sun loungers, private spa therapy treatment area, living room, and dining area for a really unique home-away-from-home sense of comfort and relaxation.
These breathtaking beach villas are located near to the main resort and are perched along Pantai Kok's pristine and private beachfront, overlooking the spectacular Andaman Sea. The Princess Beach Villa and Empress Beach Villa, as their names suggest, offer an elegant and calm atmosphere that effortlessly blend indoor and outdoor living spaces. The villas combine luxury with breathtaking views of lush nature to allow guests to spend as much time as possible immersed in the destination.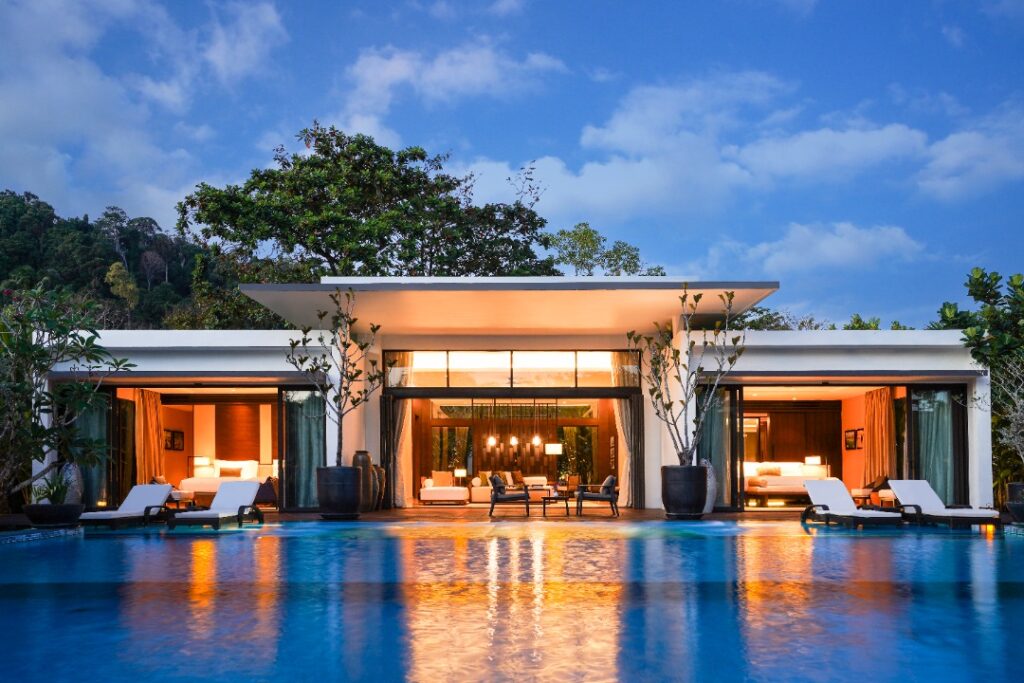 Start your Langkawi holiday with a stay at one of these iconic villas, which have a stunning style along with a hint of minimalism. Take a dip in your own enormous private lap pool with an outdoor jacuzzi at the Empress Beach Villa while soaking up some rays and admiring the panoramic views of the coastline and turquoise ocean.
A dedicated Guest Relations team attends to guests' tailored needs 24 hours a day for the duration of their stay, ensuring award-winning and authentic service from the heart, undivided attention, and unrivalled privacy to provide an opportunity to experience the wonders of this mystical island, from intimate in-villa dining to exciting excursions.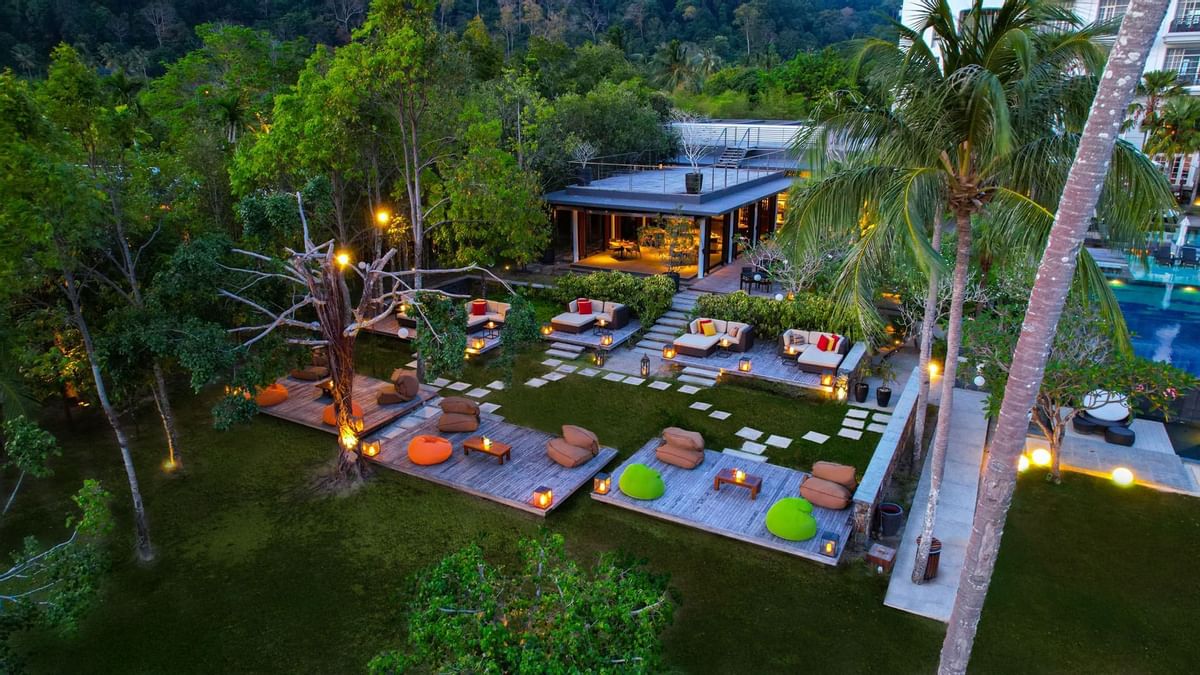 The resort's all-inclusive concept offers a dash of colourful culture and exotic island life with its complimentary welcome amenities, eclectic dining, rejuvenating relaxation and exciting exploration, combined with wellness and adventure. Residents can choose from an extensive menu of innovative daily meals, premium alcoholic and non-alcoholic beverages, water sports and other leisure activities, all designed with every age and travel style in mind.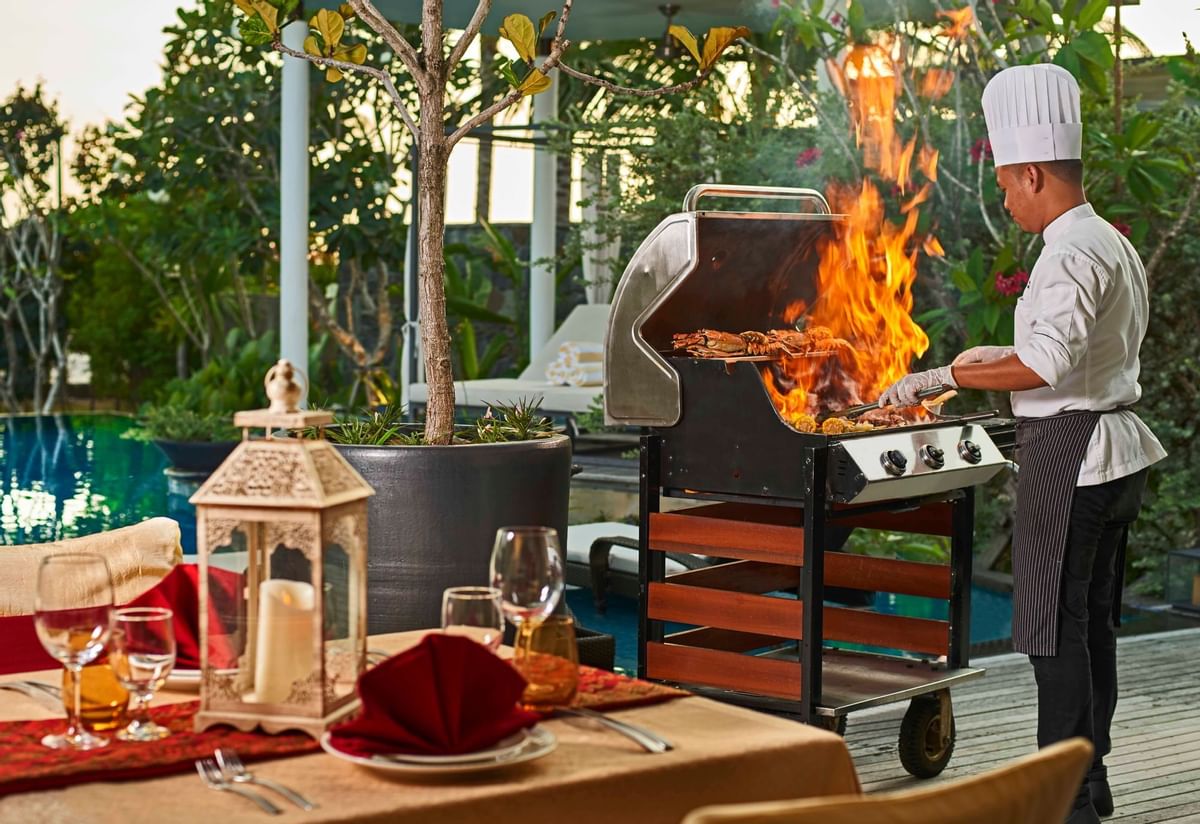 If you prefer privacy with a beautiful view, enjoy an outstanding floating breakfast in the luxury of your villa, as well as afternoon tea provided after your swim or a private BBQ supper on the villa deck. Guests can enjoy their spa treatments in the separate spa area, which was designed specifically to provide more seclusion. The one-bedroom villa may accommodate up to four adults or two adults and two children, while the two-bedroom villa can accommodate up to six adults and children.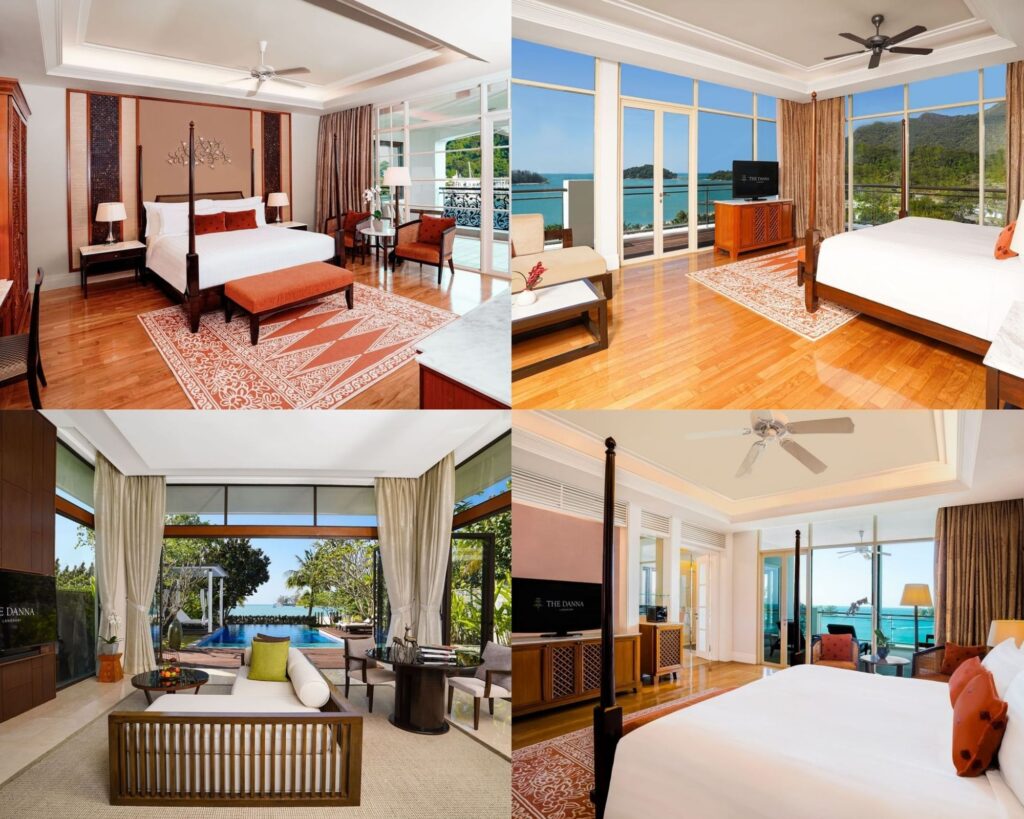 Filled with earthy tones, the design of the villas is inspired by the tropical island landscape where colonial architectural influences abound, reflected in the sleek dark wood furniture, lush sofas, marble flooring and floor-to-ceiling windows that create a bright living space allowing guests to enjoy the unobstructed sea view while easing into the rhythms of the island life.
The Danna Langkawi also has a variety of eating options, ranging from Italian and Western to Asian and Malaysian cuisine. As the sun sets, guests can have a scrumptious meal on the Terrace while taking in the beautiful skyline and relaxing sounds of the gentle waves. Giuliano Berta, the brilliant Italian Executive Chef, oversees the resort's sophisticated dining establishment, where guests may enjoy a delectable meal. The open show kitchen design creates a unique dining experience with whiffs of fresh cuisine items.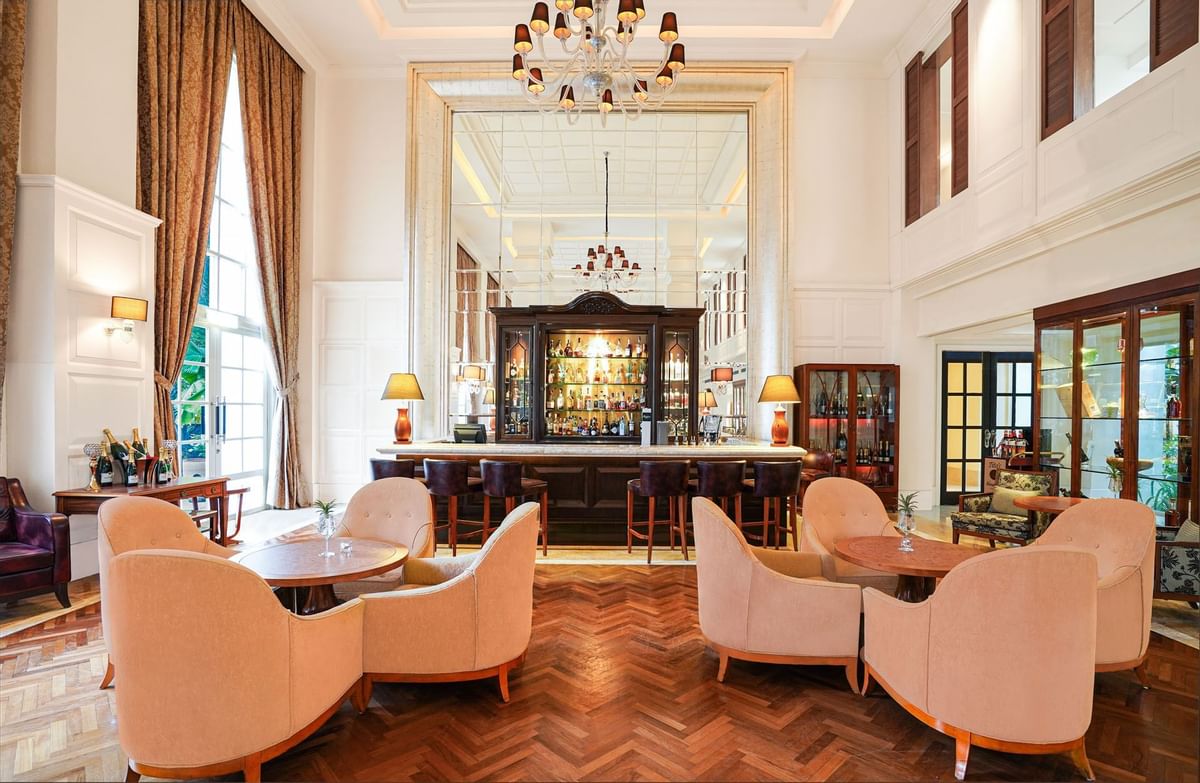 Verandah, dubbed one of Langkawi's most beautiful lounges, is the place to be. The bar menu lists various clever cocktails that have been specially crafted by its professional bartenders and houses a variety of alcohol. If you're in the mood for whisky or wine, head to the wine cellar, pick your favourite, and match it with a cigar from the extensive collection for a nightcap at the Churchill Room.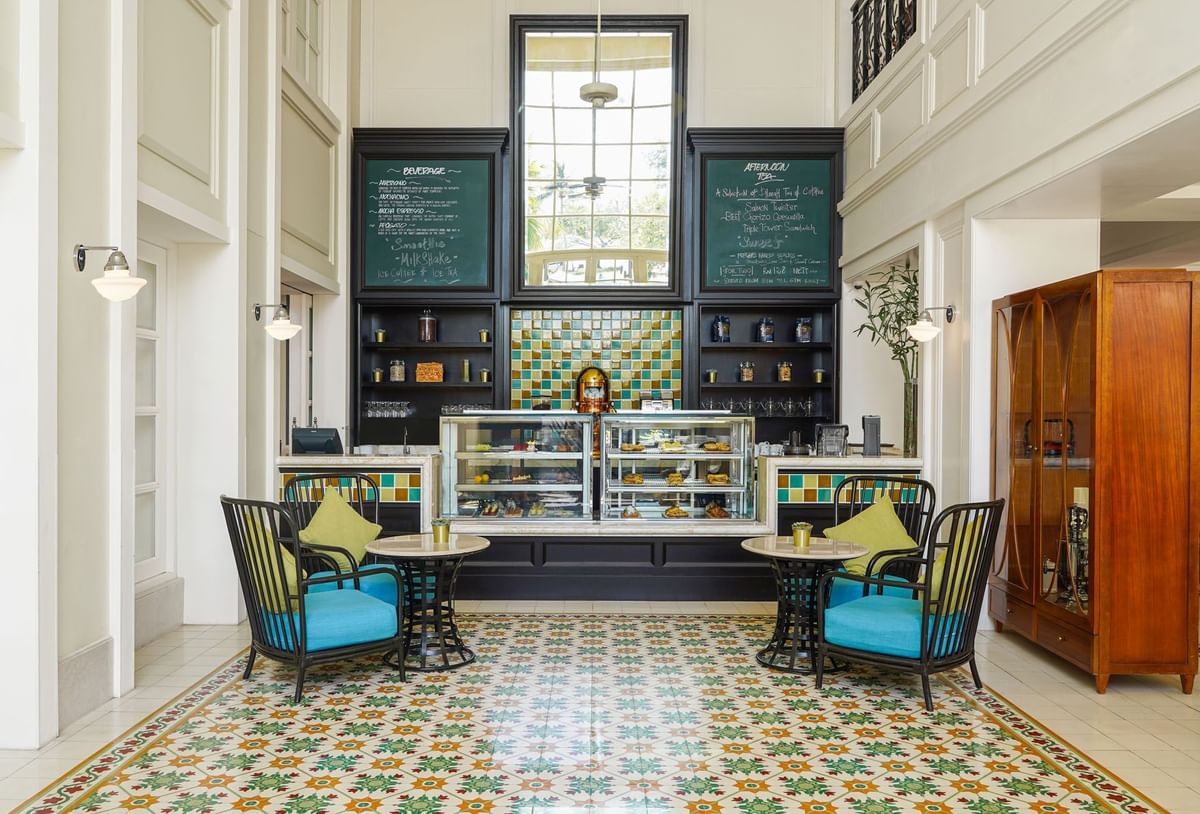 Enjoy a traditional aristocratic afternoon tea amidst the breezeway at Straits & Co, where British colonial meets local favourites, or light snacks and exquisite beverages at The Deck, in a fashionable island setting with fantastic views of the ocean as the sun sets. Planter's, the all-day dining restaurant, offers a diverse menu of European-inspired and Asian flavours, as well as a delectable daily sparkling breakfast feast and a delectable supper made by expert chefs using only the freshest ingredients.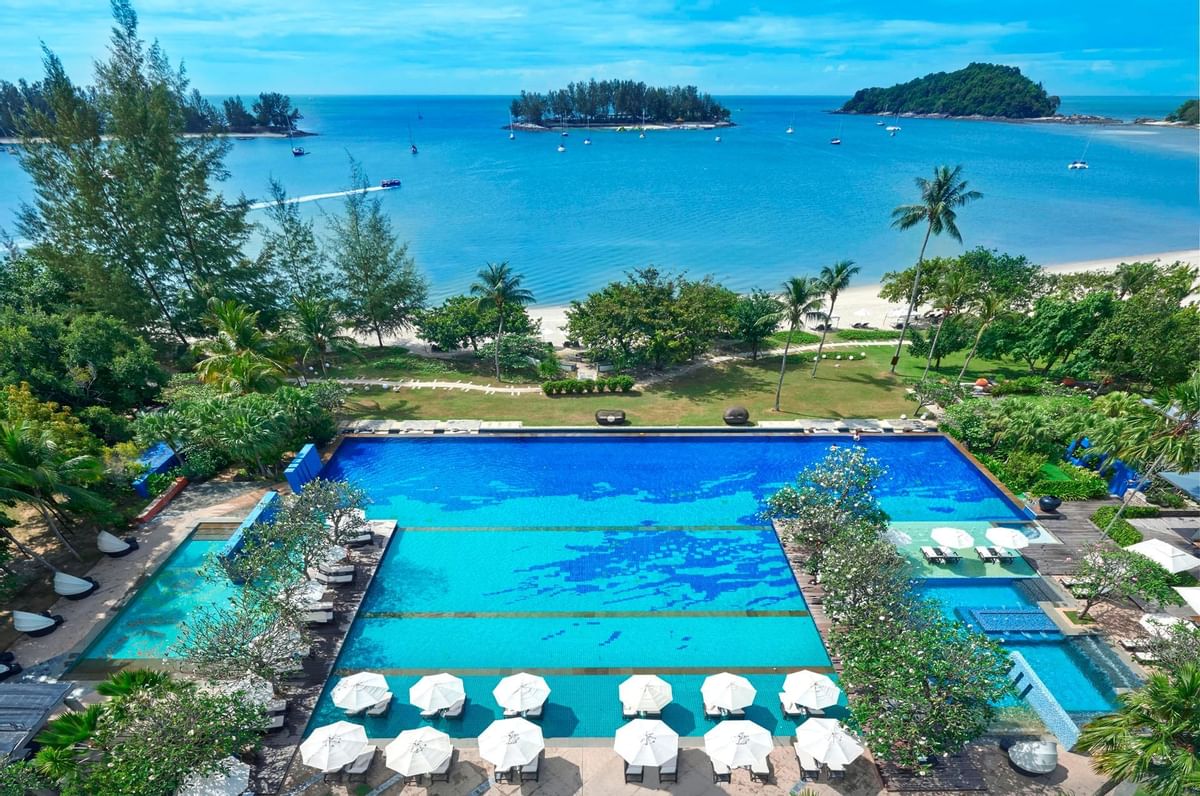 A main swimming pool, the island's largest 3-tiered infinity pool, with a separate jacuzzi and kids' pool for the enjoyment of the junior VIPs, a fully-equipped gym with views of the mountains and marina, The Danna Spa, where you can restore balance to your body, mind, and soul for calmness, a kids' club, cosy library, billiard and games room, and a kids' club – are among the many amenities at your disposal.
This colonial-Mediterranean styled resort is conveniently positioned in Telaga Harbour Park, close to many of Langkawi's notable attractions and outdoor activities. The Danna Langkawi Luxury Resort and Beach Villas is around 15 minutes from Langkawi International Airport and 25 minutes from Pantai Cenang.
The Danna Langkawi is where your fantasies become enduring memories, with timeless elegance and magnificent beauty. Book your rooms today for a one-of-a-kind experience at The Danna Langkawi.
For reservations or enquiries, please call +604 959 3288, email [email protected] or visit www.thedanna.villas.
More on travels? Read this:
Malaysia's Breathtaking Glamping Spots For Campers To Take A Hunt On!