Pack your backs and get ready to head to Singapore!
The Singapore Tourism Board (STB) has launched SingapoReimagine, a campaign focused at tourism recovery and highlighting the fresh and unique experiences available, including new attractions, novel eating ideas, wellness retreats, and sustainable experiences, to welcome visitors back to Singapore.
Research has shown that travellers – following two years of border restrictions – are looking for fresh and more innovative experiences. The campaign will hence highlight experiences in Singapore across four broad categories, namely:
Novelty and excitement
Dining
Sustainable offerings
Wellness and relaxation
Slew of new and refreshed attractions and experiences 
New attractions such as SkyHelix Sentosa, Singapore's highest open-air panoramic ride and the first carbon-neutral activity on Sentosa Island, are set to delight thrill seekers.
At Singapore's first villa-only hotel, Raffles Sentosa Resort & Spa (opening later this year), and the newly-opened Oasia Resort Sentosa, wellness seekers may rest and refresh. Travellers can also attend the inaugural Wellness Festival Singapore (WFS), which will take place from June 3 to 12, 2022. Participants can explore how Singapore is reinventing itself to become a premier urban wellness paradise by joining a meditation masterclass at an art gallery, performing Pilates onboard a luxury tall ship, or joining a wellness tour to discover hidden gems in local neighbourhoods.
There are also several large-scale activations in popular locations across Singapore, including The Wellness Sensorium, a multi-sensory pop-up at Gardens by the Bay's The Meadow, Zentosa Fest, which transforms Singapore's iconic leisure destination Sentosa into a wellness island retreat, and Merli Wellness Trails, a hybrid race platform that spans the Singapore Botanic Gardens, HortPark-Harbourfront, and Fort Canning Park.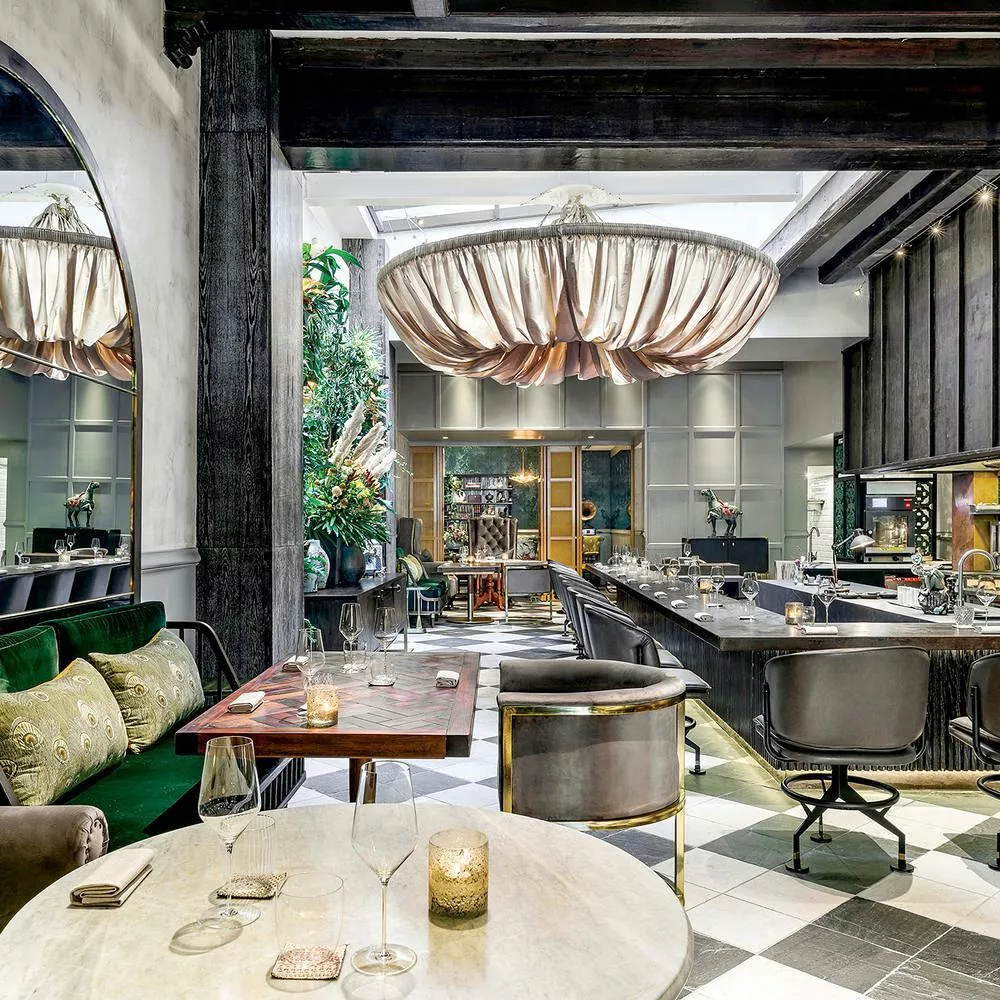 At Design Orchard, which houses local labels ranging from fashion to lifestyle, collectors may immerse themselves in unique retail experiences. Foodies can delight in Michelin and Michelin-endorsed experiences, including Cloudstreet, novel dining concepts such as the vintage-inspired Mama Diam speakeasy bar,
and onion-themed French fine-dining restaurant Euphoria.
Families and explorers can go on an adventure in Chek Jawa, a 100-hectare wetlands in Pulau Ubin filled with wildlife, or visit an urban farm atop Funan Mall, which offers more than 50 different fruits and vegetables, including mushrooms, edible flowers, watermelon, and passionfruit. Fans of the Avatar movie franchise can look forward to Avatar: The Experience that will transform the Cloud Forest into the world of Avatar later this year at Gardens by the Bay.
STB Malaysia is collaborating with partners such as the Mandai Wildlife Reserve to offer Malaysian citizens an exceptional 33% discount on entry tickets to three of its wildlife parks: Singapore Zoo, Night Safari, and Jurong Bird Park, with the promo code MY33OFF. The offer is valid from June 1 through June 30, 2022. For more information, visit mandai.com/ticketing.
Singapore Airlines is also running a Travel Fair campaign, with discounted all-in rates on return flights from Kuala Lumpur and Penang to Singapore from May 28 to June 6, 2022. The all-in fares for Economy and Business class range from RM450 to RM2,500.
Showcasing a different side of Singapore to consumers
STB Malaysia has undertaken a number of marketing campaigns aimed at increasing destination awareness among Malaysians. One example is the 10-episode docu-series "Hello from Singapore," which provides an insider's look at how Singapore's industry participants are reinventing their businesses for travel. Trase One, an early pioneer of the local street art scene; Pirakash T, Head of APAC, Museum of Ice Cream, a much-anticipated ice-cream themed wonderland and Oniatta Effendi, founder of Baju by Oniatta, a clothing line dedicated to reimagining the region's Batik fashion for the modern wardrobe, and others are among the people featured.
"Chic in the City," a four-part video series, was also released to inform consumers about Singapore's different shopping offers. The webisodes follow Malaysian TV presenter and influencer Amanda Chaang as she discovers chic, unique finds in Singapore and learns more about the "Made With Passion" initiative, which promotes homegrown brands with a compelling Singapore story across a variety of categories, including fashion and accessories, design, home and decor, beauty and wellness, and food and beverage.
Travellers can now journey with convenience to Singapore without having to quarantine. All your have to do is show proof of vaccination, submit some documents online and download the TraceTogether app. As simple as that – and you get to roam freely in Singapore. Wearing masks outdoors is not compulsory, but it is a must for indoor events.
More on Singapore? Read this:
https://lipstiq.com/lifestyle/170912/the-wizarding-world-of-harry-potter-has-arrived-at-the-changi-airport/