As parents, we always want our children showcasing their best behaviour, be it at home or in the public eye. There's nothing more frustrating than handling a meltdown or bursting tantrums from your little angels. It may seem like you're at facing a dead end with their unpredictable behaviour with screams echoing the walls, food on the floor instead of their plate, or face covered with tears. The list is endless.
Managing their emotion requires two basic things, patience and skills. Of course, if you don't have patience, the skills can't be put to use effectively. Therefore, parents need to be in a calm and emotionally stable mood before tackling their kids' outbursts.
The Duchess, Kate Middleton, is always under the scrutiny of the public eye and has nailed her parenting skills with her three children by keeping their emotions at bay without losing her temper. The Duchess is seen in many occasions handling her kids' outbursts in a very diplomatic and gentle manner.
If you want to know the secret methods to calm a fit-throwing child, the Duchess way, keep on reading to find out.
She gives her kids friendly taps on the head.
The Duchess if often seen bringing her children along on official visits. It can be difficult to calm distressed children in the public eye, but Kate has aced in this area. If you notice closely, she places her hands on their head to give a friendly touch. She uses this method to calm and get them to behave.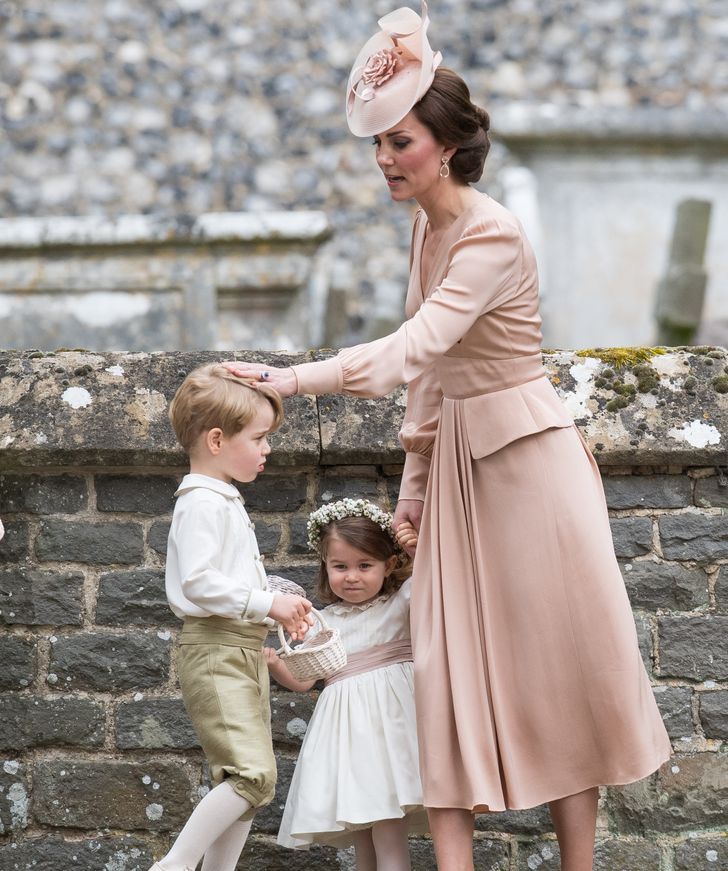 "She seems to be good at making warm contact 'touch to the head' which is a nice connection," said Dr. Rebecca Chicot, a child development and parenting expert, in her interview to The Sun.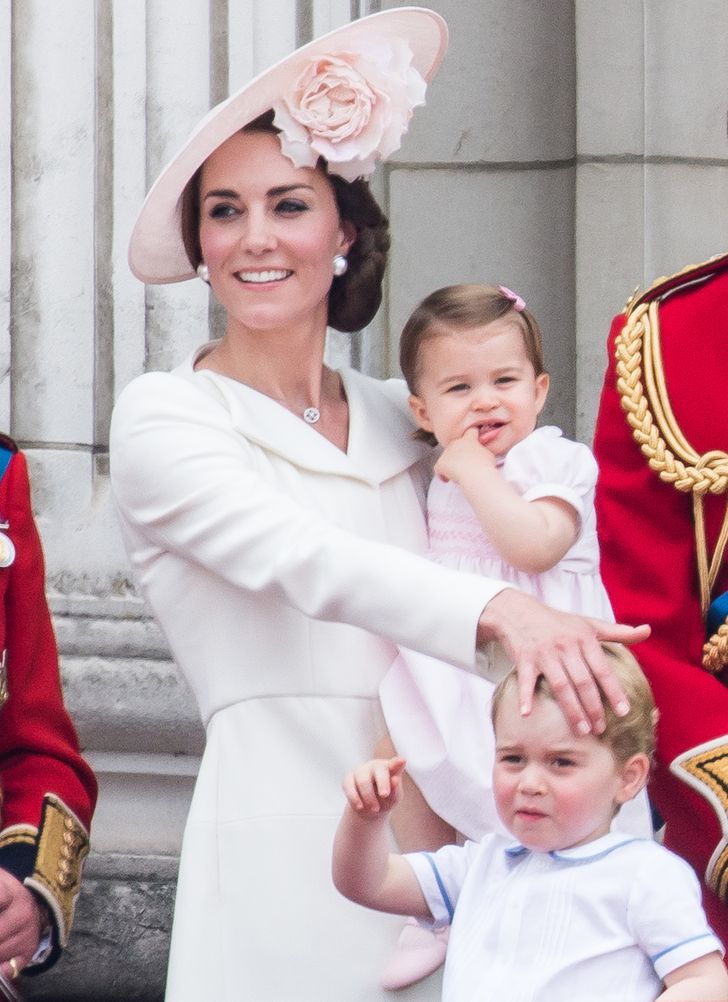 She bends down to talk to her kids at eye level.
While interacting with your kids, including times when you want to calm them down, it's best to get down to their eye level. Experts say by doing this, it can make the interaction more productive, while making your children feel you're there for them. When you're on the same level as your child, they feel more protected and connected to you.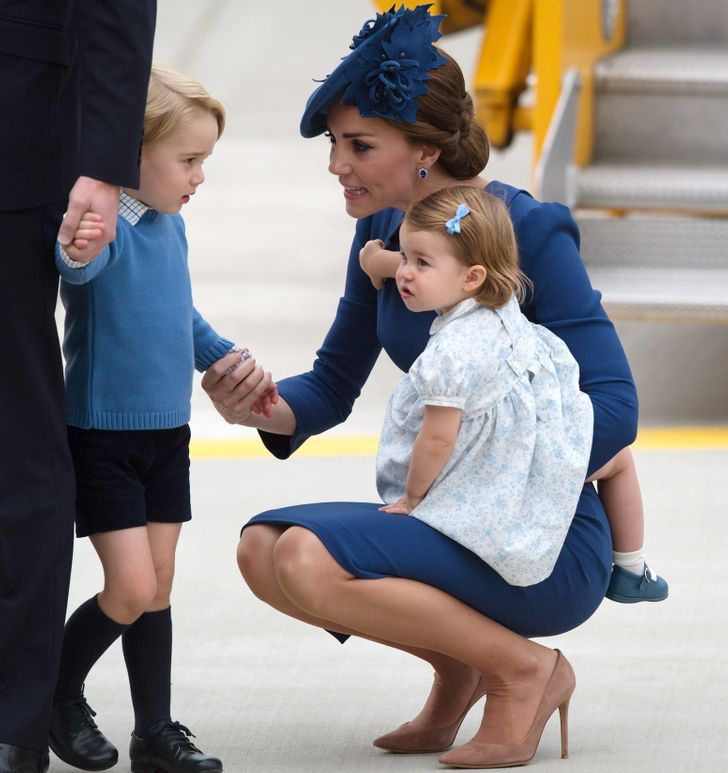 She lets her kids take breaks and diverts their attention.
When the Duchess feels her kids are acting up, she tries to divert their attention to something else like playing a puzzle, taking a break, or simply reading a book. She also ensures her children get to spend quality time in the nature. The Royal mom believes that being outdoors in nature r is good for kids' physical and mental health.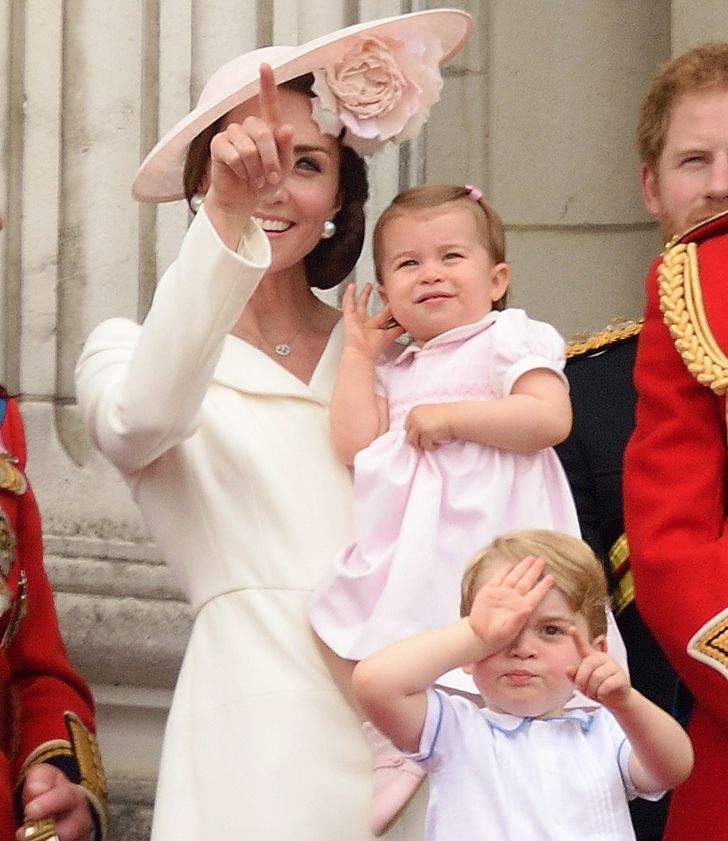 The Duchess enjoys simple things like a walk in the park with the kids which helps to strengthen the parent-child bond. "I remember that from my childhood — doing the simple things, going for a walk together, and that's really what I try and do with my children as well because it totally strips away all the complications, all the pressures," she said in one of her interviews.