Even if you're not a big fan of Japanese cuisine, chances are, you've probably had sushi and loved it. Sushi lovers can be found almost anywhere in the world. And it's super amazing how people from different walks of life fall in love with the Japanese staple. I guess one main reason people very much adore sushi is that it's more of an on-the-go food.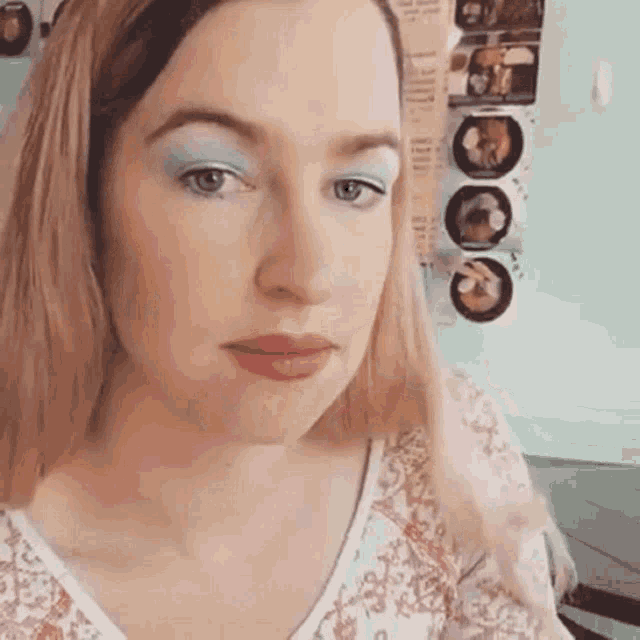 Speaking of which – did you know that sushi has it's own day? Yes, International Sushi Day falls on 18th June. Now, I may not be a fan of sushi (I got called out on it!) but I have pondered why the tiny morsels are so flavorsome. Like, WHY?! With only two to three ingredients, sushi comes in a variety of shapes, sizes, preparation methods and types, making it a favourite among all types of foodies (except me).
So, for both sushi lovers and non-sushi lovers, we've gathered some interesting facts about sushi you probably didn't know. Aside from being a modest-sized meal, sushi has distinctive stories of its own.
1. Not From Japan
I know. I'm surprised too! Despite not being Japanese in origin, sushi is a Japanese delicacy that has gained popularity all over the world. Sushi can be eaten raw or cooked and is made with rice, fish, and veggies.
Despite being a characteristic Japanese delicacy, sushi has its roots in Southeast Asia. According to legend, narezushi originated as a way for people living in different regions of the Mekong River basin to ferment fish by wrapping it in sour rice. It travelled to China and eventually to Japan, where it was transformed into sushi.
2. Soy Sauce and Wasabi
Two main items served with sushi are soy sauce and wasabi. But right before you dig in, there are rules applied to these two items. Not all fish requires a soy sauce dunk. However, if you insist on dipping it in soy sauce, be sure to very gently coat the fish side. Don't dip the sushi rice, because doing so will muck up the texture and form of the sushi as well as the flavour of the vinegar.
Sushi is often served with wasabi to enhance the flavour of the seafood and mask any fishy smells. You don't actually need to add more wasabi because a sushi chef has added it in between the rice and the fish. If you must, only use the tiniest amount to cover the top of the fish. Not on the rice once more. And unless you want a sticky mess, avoid mixing wasabi with your soy sauce.
3. Grocery Store Sushi Will Always Taste Sour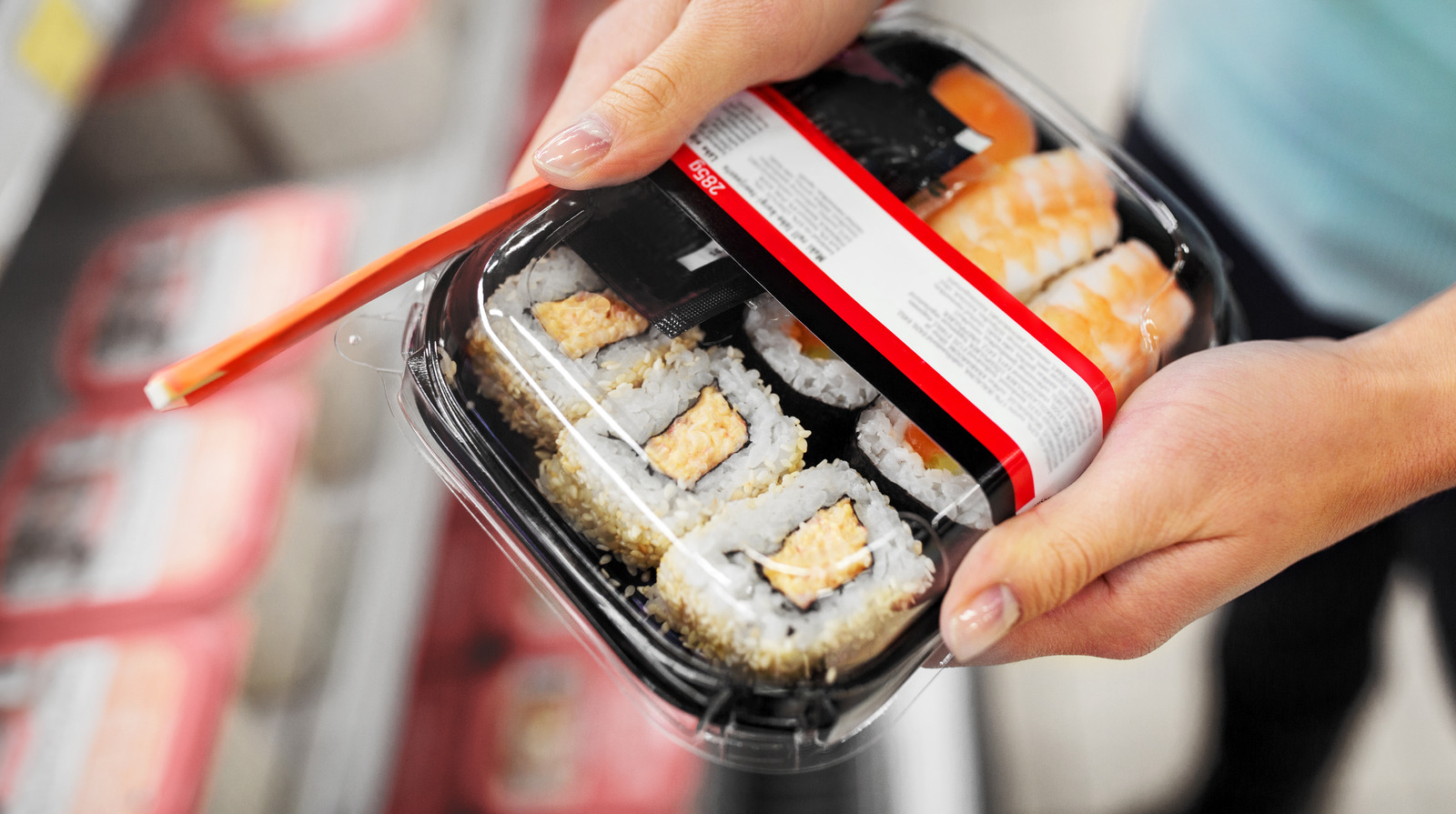 If there's one place for affordable sushi, it's definitely the grocery store. However, even the highest grade sushi from a store can't compare to sushi that is prepared and served right away by a sushi chef, especially if the sushi contains fish. Meat or fish typically oxidizes and turns sour after it is chopped and exposed to air. Hence, it isn't as fresh as sushi served on the spot. Another thing is that sushi from grocery stores lacks a personalized touch, making it less tasty than sushi from restaurants. The fish is gently warmed as the sushi chef slices and shapes it over the rice. Sushi rice should also be kept warm until serving and served at body temperature. That is why eating sushi at restaurants gives you a more 'atas' feel.
4. It Takes 10 Years To Become A Sushi Chef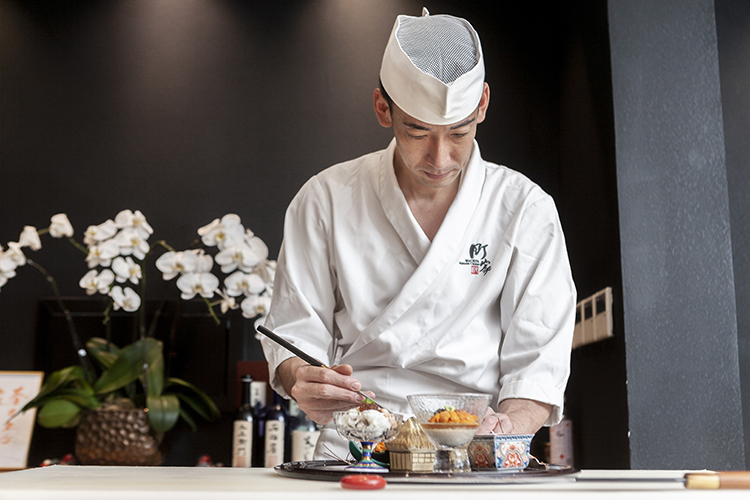 The main reason sushi chefs are highly respected is because it takes them 10 years of training to master the skill and become a qualified sushi chef. That is one hell of a training! And 10 years isn't that easy, obviously. There's lots of process to it than just rolling sushi rice.
Working with an itamae, or master, is the first step in a budding sushi chef's education. Learning the proper way to hold the sushi knife takes the first few years. The inexperienced chef will be given the opportunity to make sushi rice once they have mastered their restaurant's recipe after five years of working with the itamae. The apprentice can go to the following stage, wakiita, which literally translates to "near the cutting board," when the itamae is satisfied with the sushi rice's quality. They essentially get to chop things.
I don't know about you, but all these might just rip my brains out!
5. Failing To Eat Sushi In One Bite Is Considered Bad Manners
If you've never eaten sushi before, you might be unsure about how to do it. Ingesting more than you can fit in your mouth in one bite is considered bad etiquette while eating sushi, which is traditionally eaten with chopsticks. Like, how hard could it be? After all, they're only in bite sizes.
Eating sushi in more than one bite is improper, according to sushi etiquette. This is due to the perception that doing so allows one to enjoy the flavour and freshness of the sushi. You can't fully appreciate the sushi if you only eat small bites of it. It can also be interpreted as being disrespectful to the chef who prepared the sushi. So the next time you head to a sushi restaurant, be sure to have the sushi in one bite and enjoy it in the way it's meant to be.
6. Sushi Isn't Always Raw
Sushi is a Japanese word that roughly translates to "seasoned rice" or "vinegared rice." The idea that sushi can only be prepared using raw materials is a very widespread one. Due to the fact that sushi is typically served cold, people frequently assume it is raw. Today's sushi, however, has a number of prepared elements that have allowed it to develop into a dish that perfectly fits the demands of the picky consumers of the 21st century. Grilled squid, cooked shrimp, steamed clams, cooked crab, smoked salmon, and many others are some of the most popular and delectable ingredients. So, if you're not into raw sushi, there's always the cooked version.
7. Sushi Must Be Consumed ASAP
How many of you have bought sushi and kept it in the fridge for more than a night? Pretty sure some of you have. But you know what – sushi kept in the freezer begins to taste bad and go sour. Maybe that explains why some of us dislike sushi. Sushi should be consumed as soon as it is prepared since the fish oxidizes when it is cut and exposed to air, turning it sour. That is why you should refrain from buying sushi from grocery stores and opt for freshly serves sushi instead.
8. There's A Way Of Eating It
At sushi spots, I always notice people using chopsticks to eat their sushi. Actually, they should be using their hands!
Sushi is meant to be eaten with your hands, despite how alluring it may appear to use chopsticks. The sushi known as "hand-pressed sushi" or nigiri is one of them. Tamaki, on the other hand, is meant to be eaten with one's fingers, because of its lengthy shape. Chopstick use is inappropriate and exceedingly difficult with several types of sushi. Remember that sushi was first designed to be eaten "on the go." So, ditch the chopsticks and dig in with your fingers.
9. Sushi rice was considered trash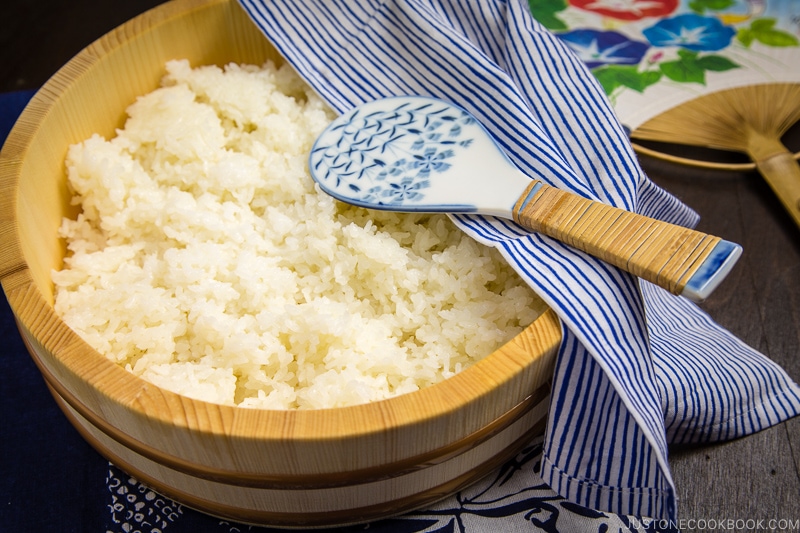 Let's go down history lane for a bit. The first sushi was called narezushi, and it was made of fermented rice and aged fish. Its distinctive flavour came from the prolonged fermentation process, which also stopped bacteria and other germs from growing. The fish is consumed after the fermenting time, but the rice is discarded. Later variations, such as rice that had been vinegared, were introduced, and the Japanese soon began eating the rice with their fish.
10. The Oldest Sushi Was Super Stinky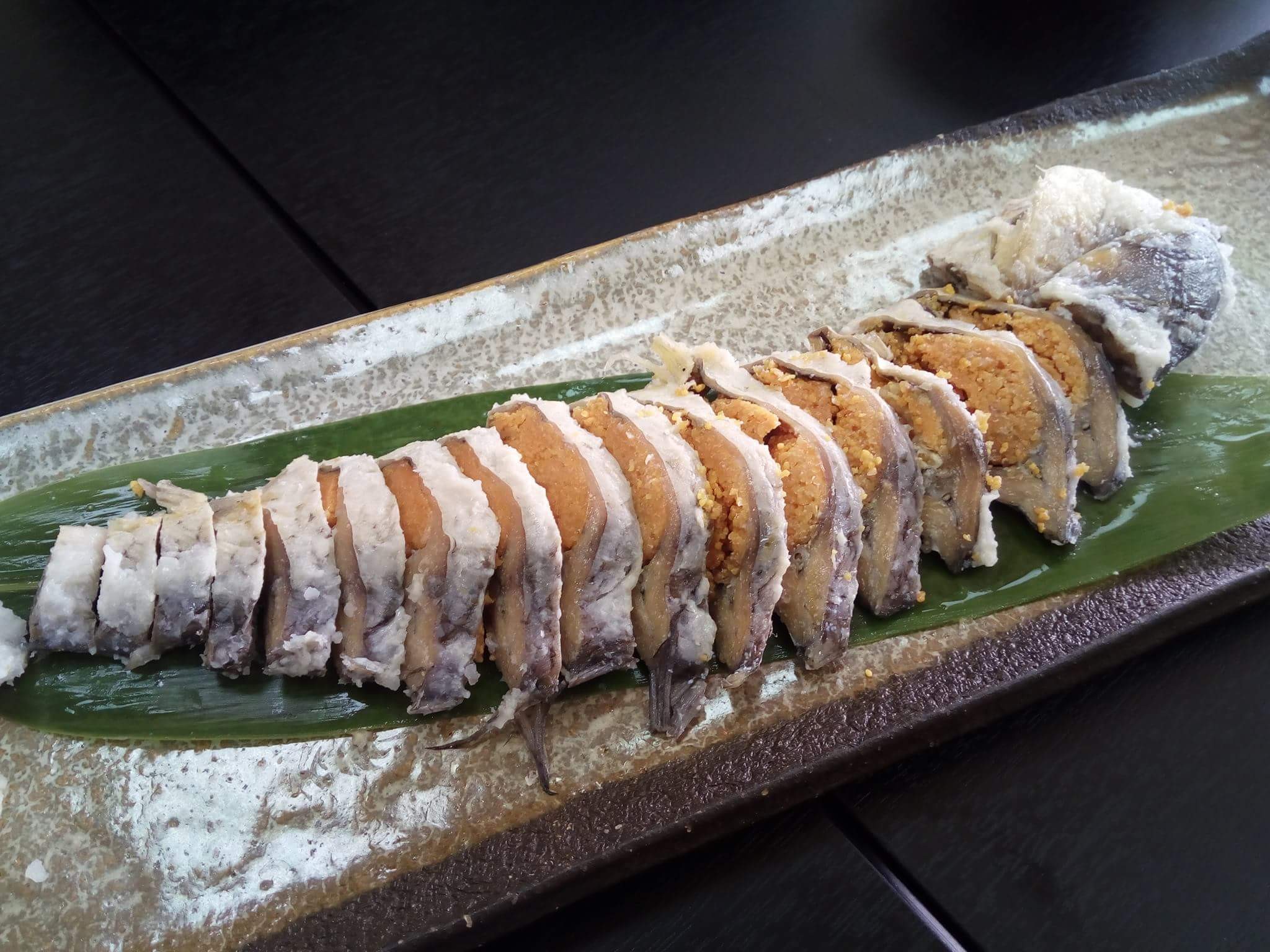 A particular variety of narezushi is still offered close to Lake Biwa, the largest lake in Japan. Narezushi was produced with freshwater fish, loach, and eel, unlike contemporary sushi. The king of Japanese freshwater fish, funa (carp), is used in the preparation of funazushi, a form of narezushi that is considerably rarer. Sushi is made using the traditional, pre-refrigeration method. The filleted carp is placed in a wooden tub, filled with stones to provide weight, and allowed to cure for TWO YEARS! The fish is then rinsed, dried in the sun, and fermented for one further year before being consumed. Care to give it a try?
11. Sushi Rice Is Made With Sugar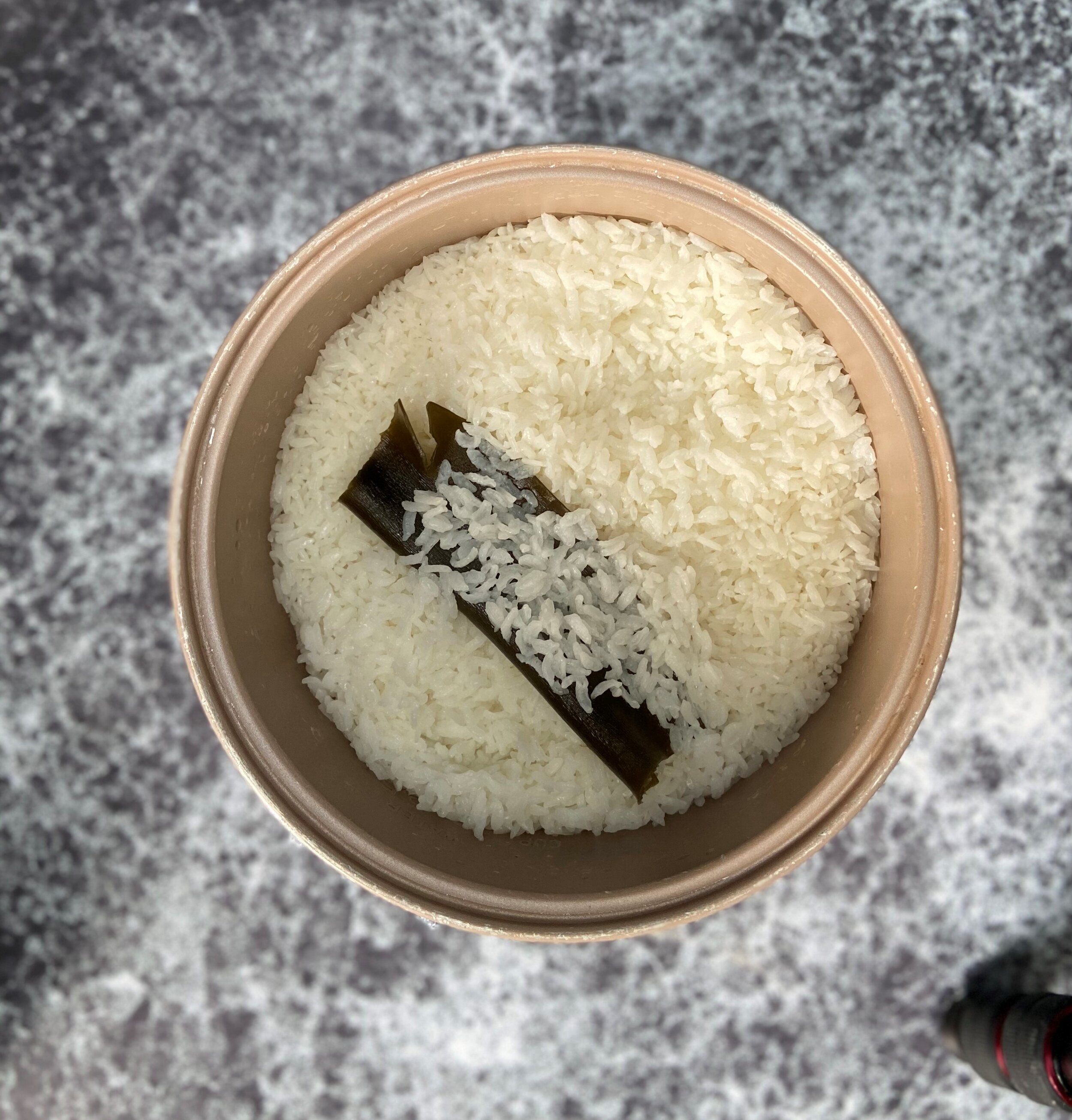 For sushi lovers, you probably know that sushi rice isn't the same as regular rice. You can tell from the texture and taste of it. Sushi rice is slightly different from conventional white rice and is utilized in the preparation of sushi. Sugar has been added to the sushi variation, giving it a slightly sweet flavour. The flavours of the fish and other ingredients used in sushi rolls are further enhanced by doing this.
Sushi would be really tasteless if it were not for the sweetness. In order to make the rice sticky enough to roll into sushi, sugar is also added to the rice. Does sushi's rice type make a difference? It depends. White sushi rice, a short-grain, sticky rice with a little sweet flavour, is generally used to make sushi. However, you may make sushi with any kind of rice you prefer as long as you cook it according to the right directions so that it becomes sufficiently sticky to form into rolls. To make your own distinctive sushi rolls, experiment with various flavours and ingredient combinations.
12. Women Are Not Allowed To Be Sushi Chefs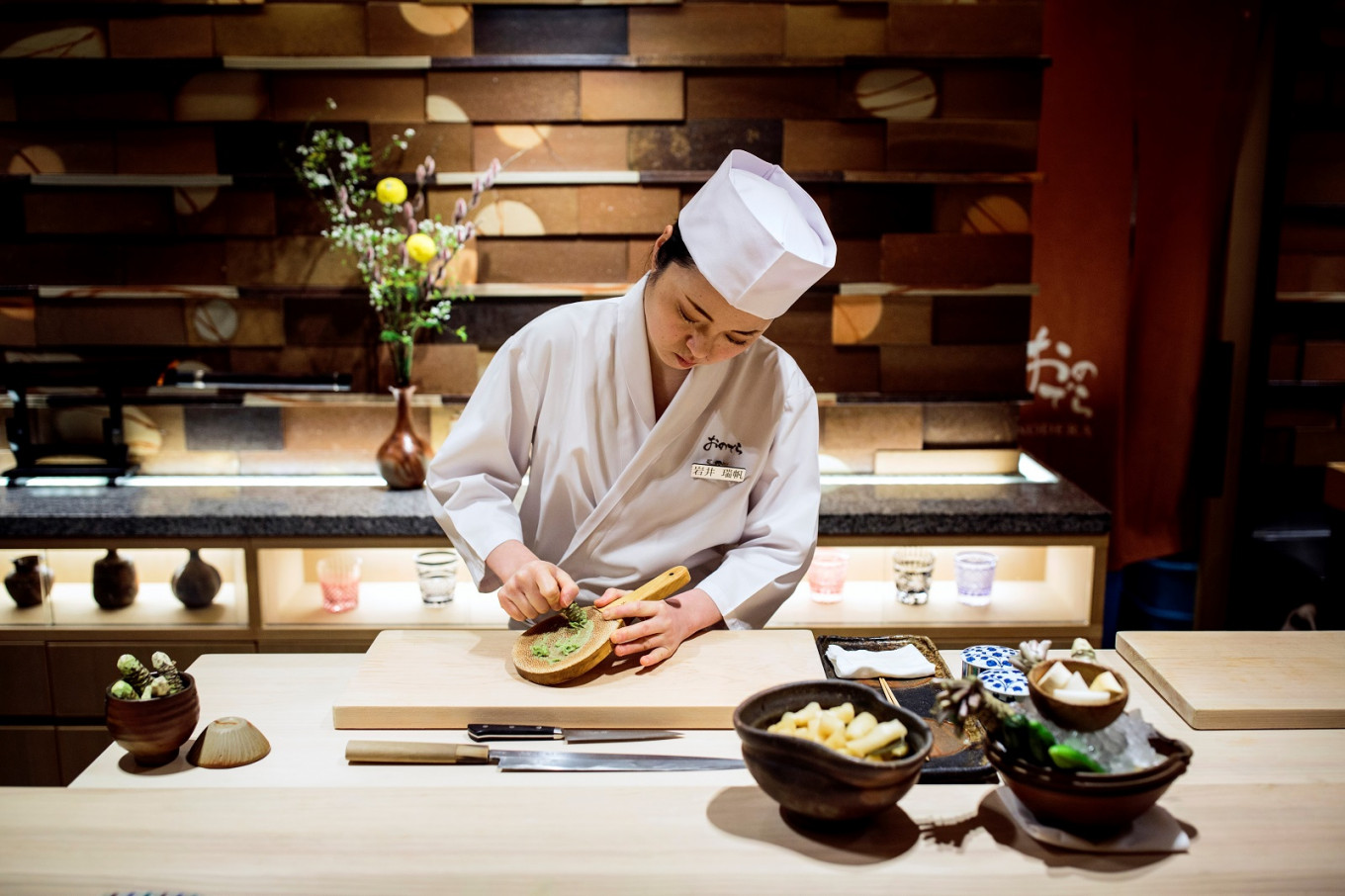 In olden days, there were several reasons why women couldn't work behind the counter in a sushi restaurant. First, it was thought that women's hair products and cosmetics might change the flavour and aroma of sushi. Second, women get periods. You need a constant, reliable sense of taste in your cooking to be a master. Women may experience a rise in body temperature and an imbalance in their sense of taste during menstruation. Hence, they were not allowed to be sushi chefs.
Not only that, but this antiquated mindset is a result of Japan's patriarchal society and the traditional role of women as homemakers. Traditionally, women care for their families while staying at home. It's physically demanding for women who have to take care of their home to work as sushi chefs since they put in long, arduous hours. But now, things have changed. Women have become better sushi masters than most male chefs.
13. There Are 5 Types Of Sushi
And I can't even name one type! I always thought of sushi as being served raw (particularly salmon), but guess what? Nope! You'll be astonished by sushi's variety. Although each form is unique and doesn't necessary require fish, every sushi has vinegar rice. Sushi isn't anything that doesn't contain rice. So here are the 6 types of sushi:
Nigiri – A topping, usually fish, served on sushi rice
Maki – Rice and filling wrapped in seaweed
Temaki – Sushi that has been hand-rolled into a cone shape
Sashimi – Fish or shellfish served alone (no rice)
Uramaki – Similar to Maki, but rice is on the outside and seaweed wraps around the filling
And there you have it: 13 sushi facts. Surprising or not, knowing these facts might help you appreciate sushi a little more. So, it's not just about wolfing down the sushi, but knowing the roots of it.
More on food? Read this: