If your end-of-year holiday season in 2021 was marked by wonky video calls and reheated leftovers, THIS year will be its opposite, as the lifting of pandemic restrictions will allow you to mark the festivities with your loved ones at a profusion of re-opened dining establishments. Large spreads and specially-curated menus await you at restaurants nationwide – so with that in mind, we've singled out two great gastronomic venues for your holiday celebrations:
Tosca Trattoria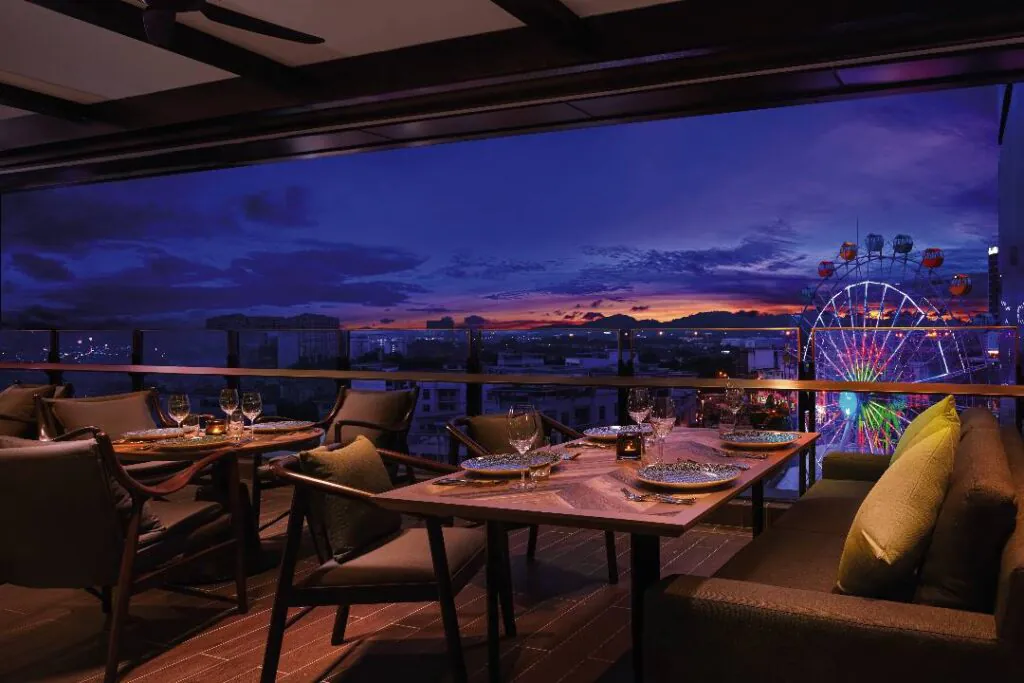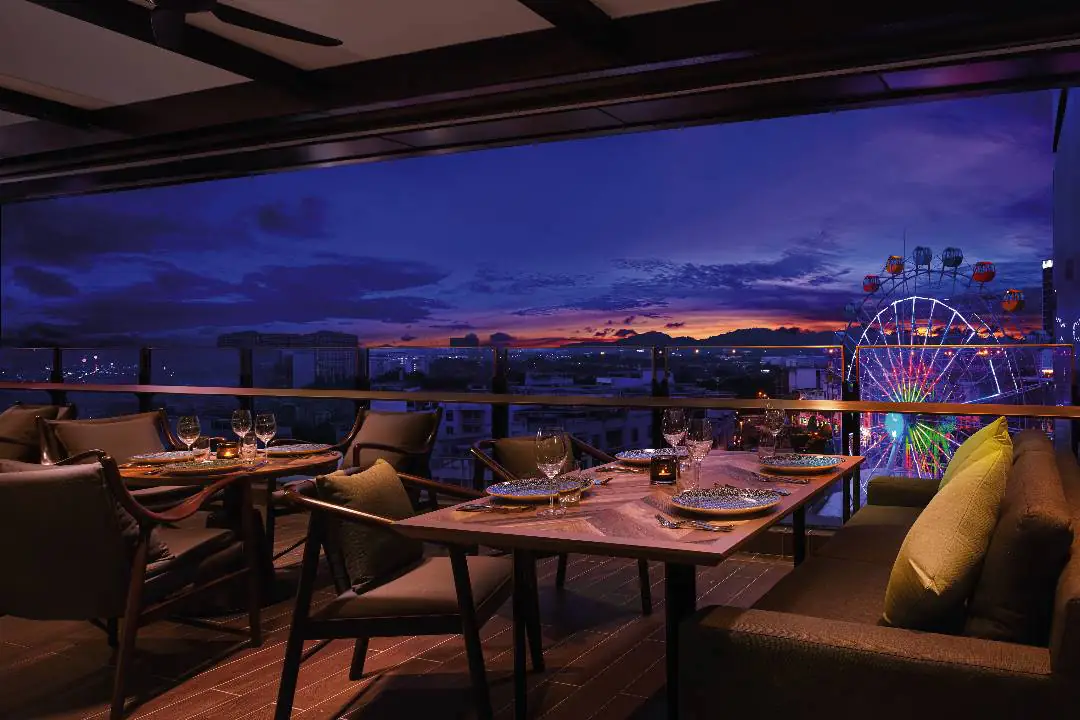 In the heart of bustling Shah Alam, an authentic Italian trattoria has taken up residence at the newly-opened DoubleTree by Hilton Shah Alam i-City. The restaurant, Tosca Trattoria, offers irresistible Italian cuisine to hotel guests and diners alike, complete with a bespoke bar that delivers stunning views of Shah Alam i-City's Theme Park, as well as access to the hotel's outdoor infinity pool.
At the helm of the Italian affair, Chef de Cuisine Muhamad Afiq blends modern Italian flavours with Malaysian sensibility. Whether it's his personal specialty or the restaurant's fan favourite, the menu at Tosca Trattoria is a feast of flavours.
Signature Dishes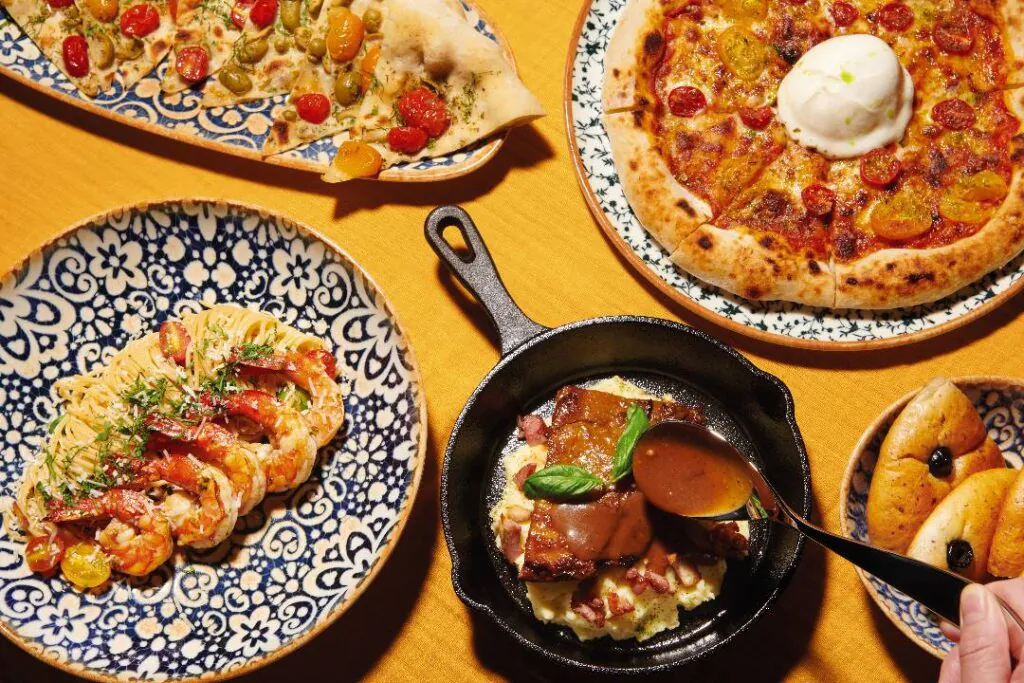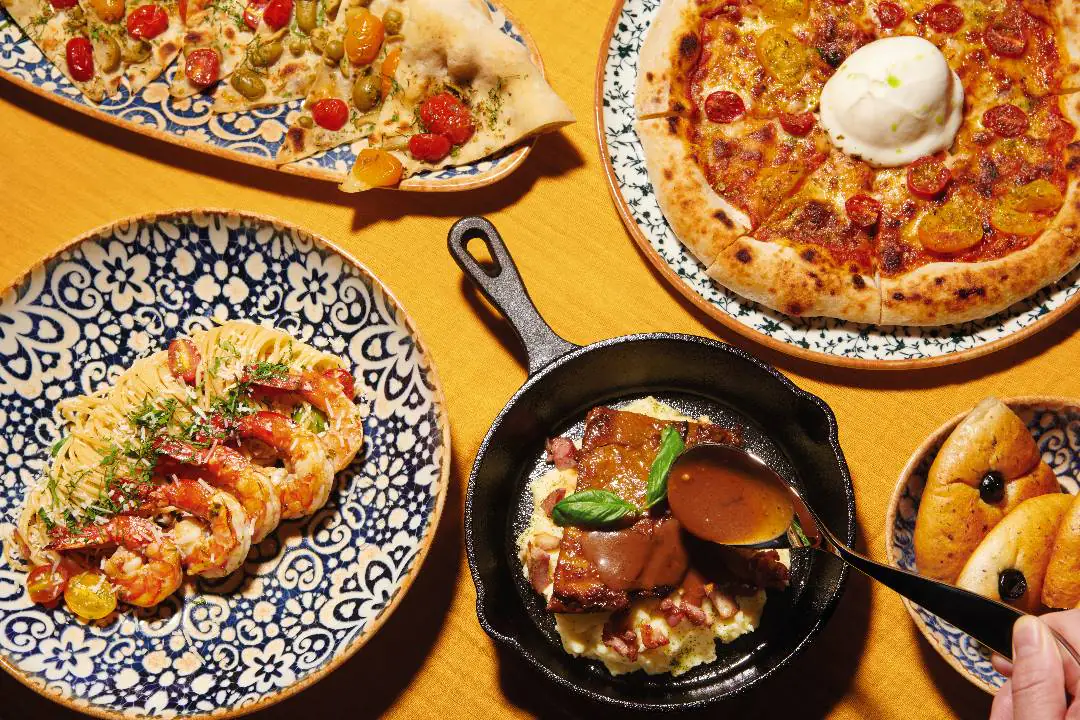 Savour these comfort foods and feel right at home amidst a friendly, warm setting in Tosca Trattoria's cozy interior, or take a seat at one of the outdoor tables overlooking the DoubleTree by Hilton Shah Alam i-City swimming pool and surrounding metropolis. In addition to an array of signature dishes, order a refreshing drink from Tosca's bespoke bar, as you witness the chefs in action at the open kitchen.
From baked bread to specially prepared desserts, the signature dishes at Tosca Trattoria include:
Pane Di Acciughe Al Forno: Baked flatbread with white anchovies, kalamata olives and tomatoes.
Aglio Olio Di Gamberi: Spaghetti with Perak tiger prawns, chilli, garlic, parsley and Parmigiano
Reggiano.
Burrata Con Pizza: Tomato sauce with burrata cheese, basil, oregano and mozzarella cheese.
Tiramisu: Mascarpone cheese layer cake with coffee essence and Amaretto liqueur
The Bespoke Bar at Tosca Trattoria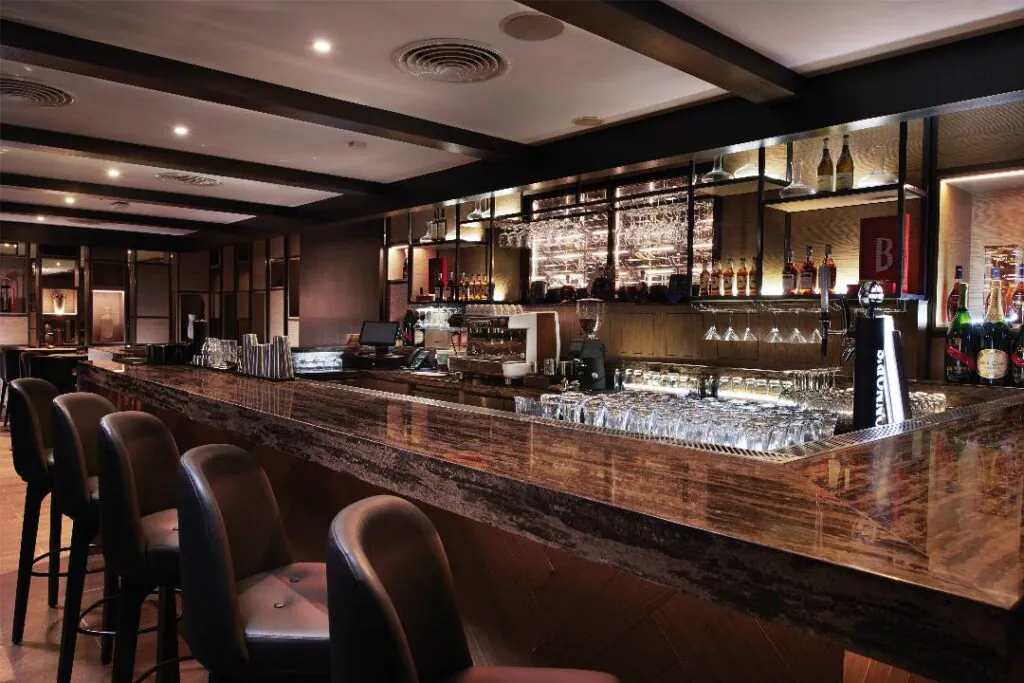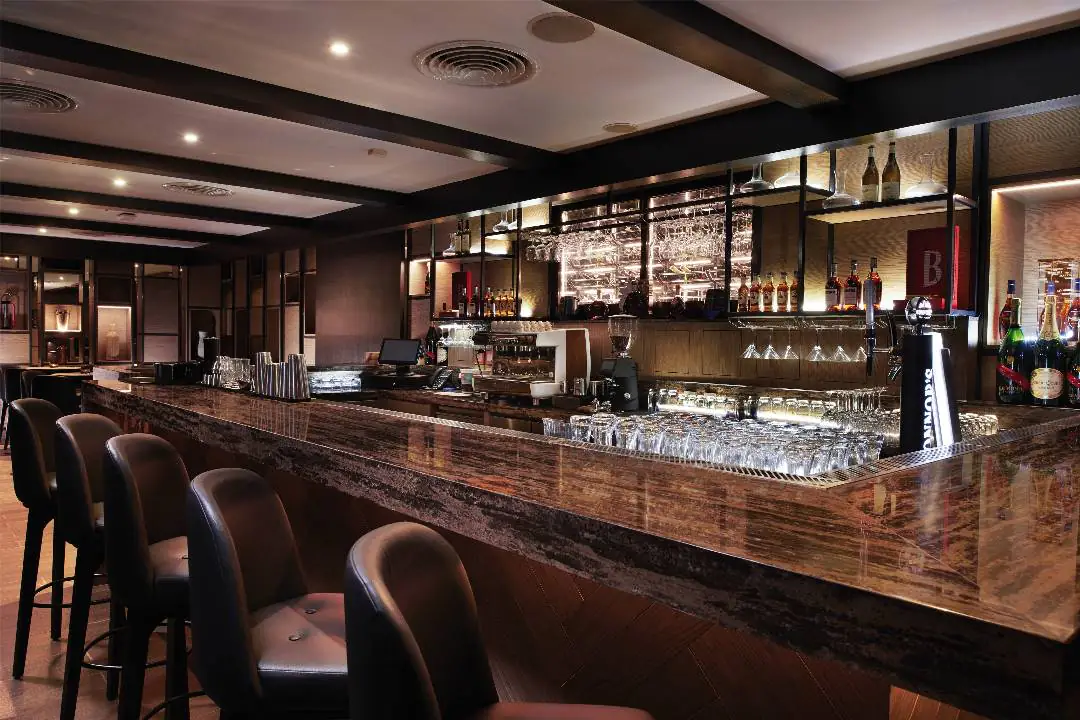 Beyond the Italian fare on offer, Tosca Trattoria hosts a bar that caters to drink connoisseurs as well as amateurs. Featuring a menu of wines and cocktails curated by the hotel's award-winning, in-house mixologist, Shamalan Nair Sivasegaran, the bar at Tosca Trattoria serves up an inspired lineup of creative concoctions, from a classic Italian Negroni to the bar's newest, soon-to-be-acclaimed "Kampung Girl," its first-ever signature. The rum-based cocktail reflects the ingenuity of the hotel's bar and its lead bartender as it elevates the classic Limau Asam Boi into a tantalising, tart take on a local favourite.
Tosca Trattoria is open for lunch (12pm-2:30pm, Friday-Sunday) and dinner (6:30pm-10:00pm, Wednesday-Sunday). To make a reservation, call +60 (3) 5650 0200 or e-mail SZBSA.info@Hilton.com.
Kazuma Japanese Restaurant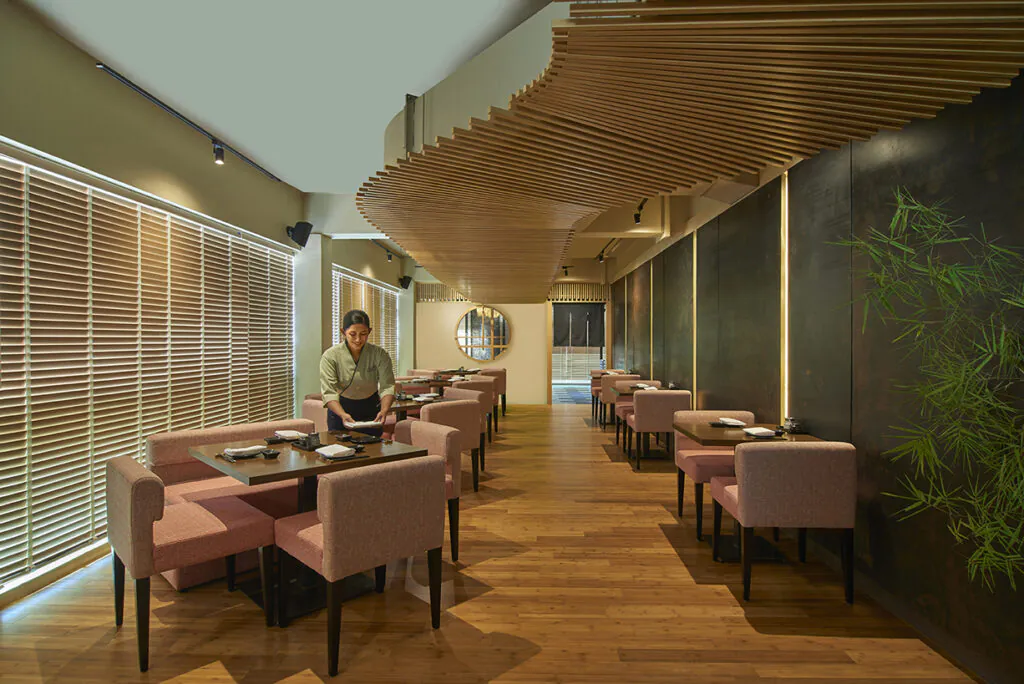 In October 2022, Concorde Hotel Kuala Lumpur opened the newest addition to its dining options – Kazuma Japanese Restaurant. Kazuma (the name means "harmony, peace and serenity" in Japanese) is where Guest Chef Tsutomu Haneishi and his team craft traditional Japanese cuisine utilizing market fresh produce and fresh seafood imported from Japan, complemented by a selection of sake. Treat yourself to a selection of sushi and sashimi by day and authentic perfectly-grilled kushiyaki by night. For something quick, the value-for-money customized set lunch gets you going.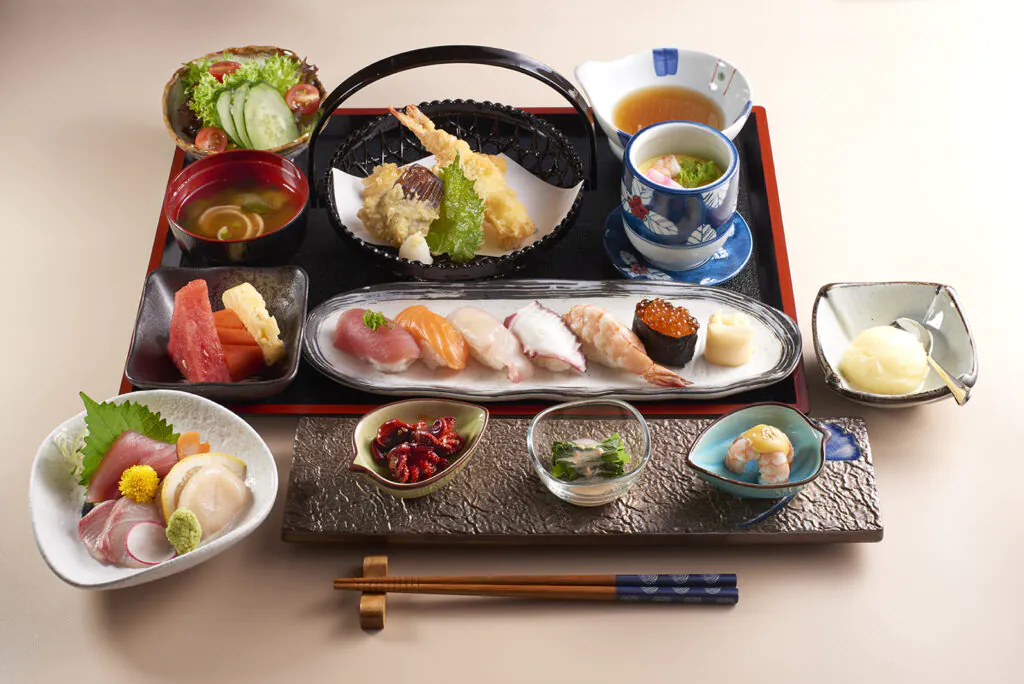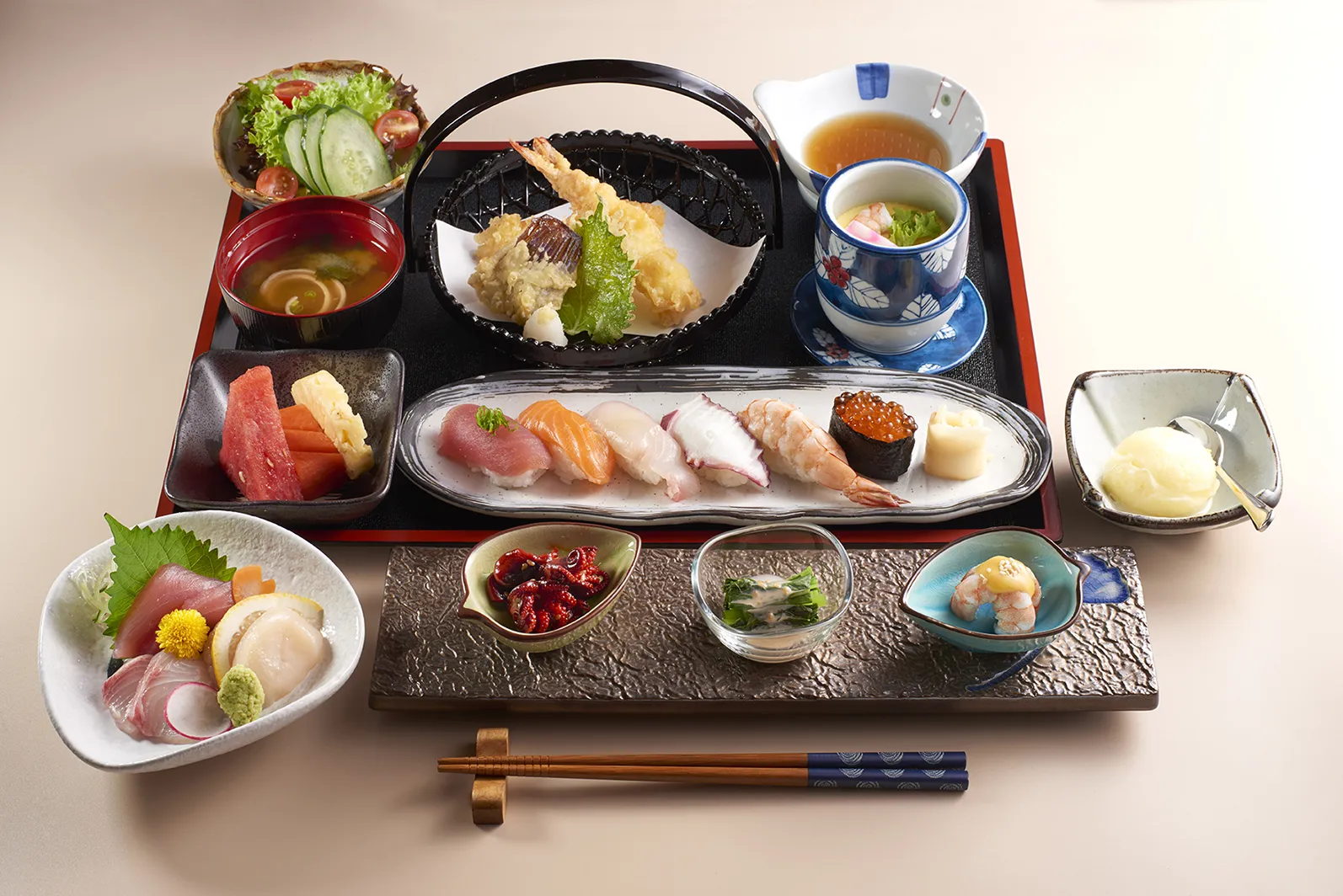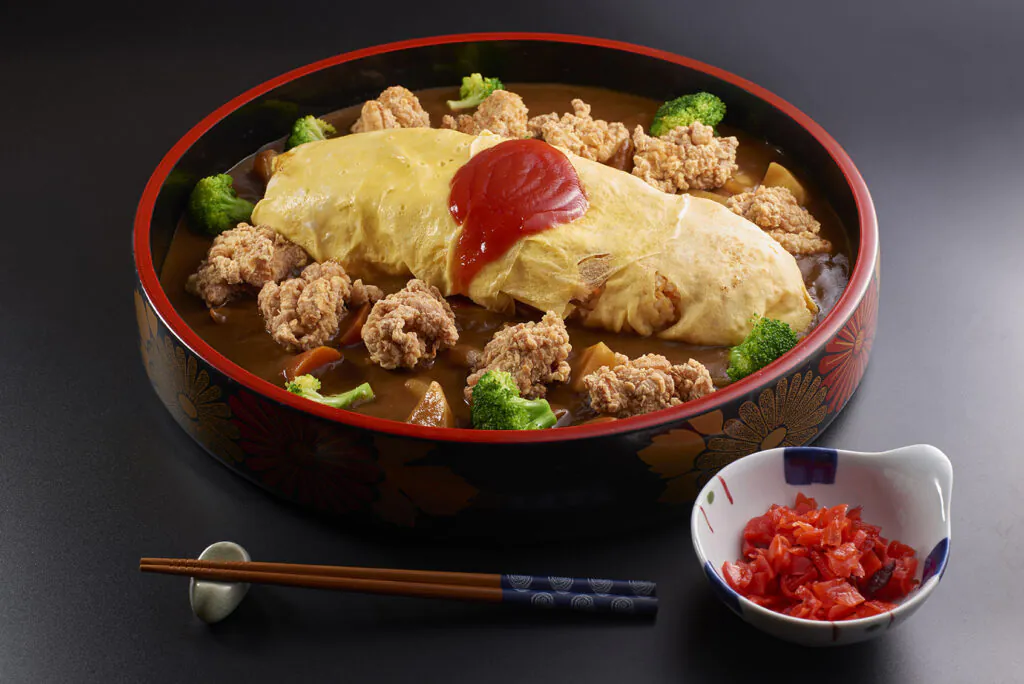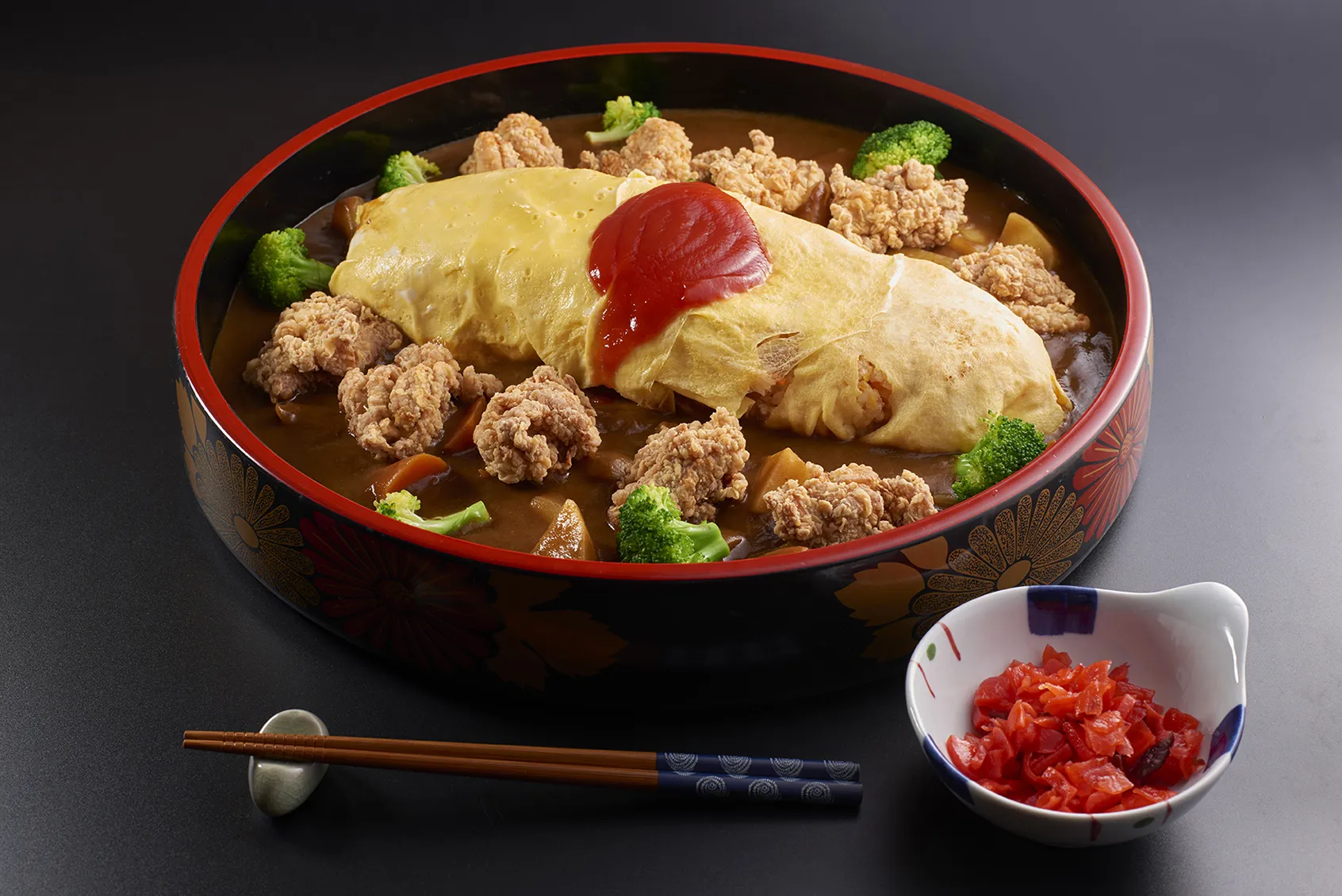 Every Monday to Saturday (lunch and dinner), guests can savour fabulous sushi, fresh sashimi prepared with finesse, an array of Japanese classics including home-made Saba Ichiya Boshi (grilled seasoned and dried mackerel – lunch & dinner), Sukiyaki Nabe (stewed sirloin beef & vegetables with sukiyaki soup base – lunch & dinner), Unagi Kabayaki (grilled eel with sweet soy sauce – dinner), Tenzaru Soba (cold buckwheat noodles & tempura – dinner), Gyu Shabu Chasoba (cold buckwheat noodle with sliced half boiled sirloin beef, salad & poached egg – dinner).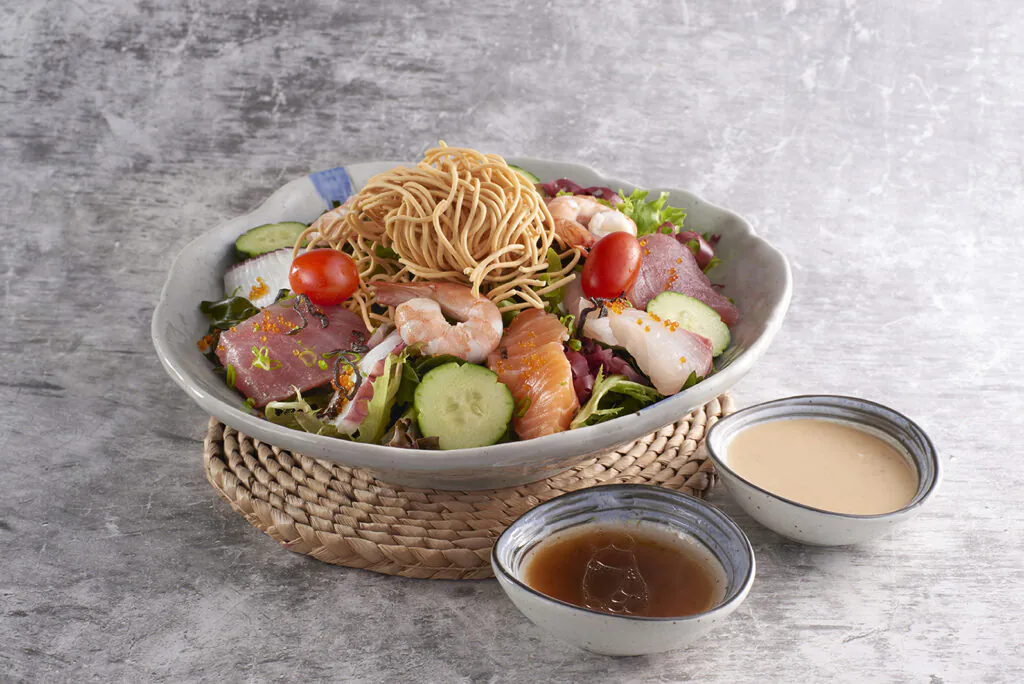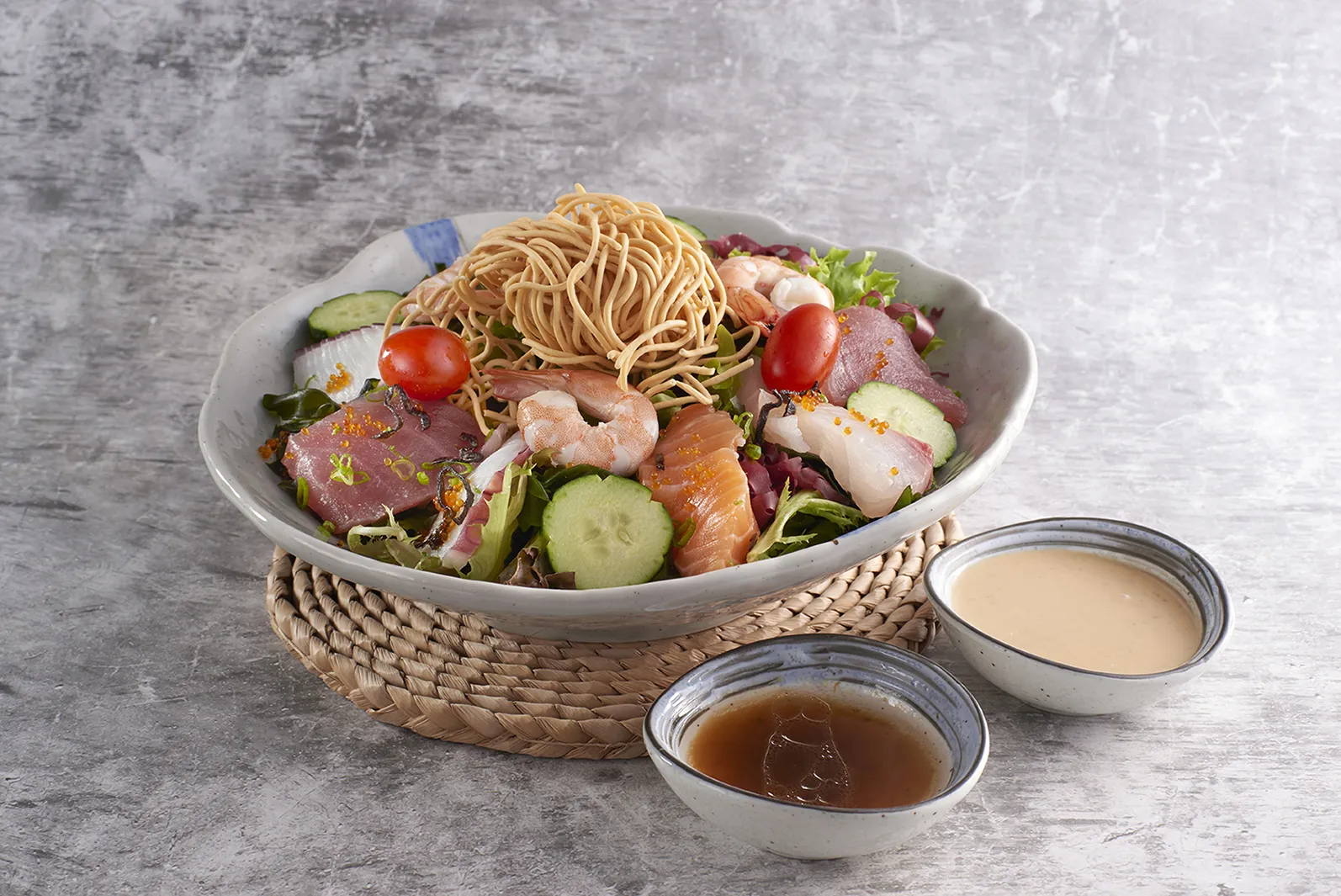 With 40 years of culinary experience, Japanese Guest Chef Haneishi brings to the table his signature creations – Kazuma Seafood Salad (assorted raw fish with seaweed, vegetables & fried noodle – lunch & dinner), Tori Negimisoyaki (grilled chicken with miso paste & leek – dinner), Omu Rice (Japanese omelette rice – dinner), Camembert Cheese Harumaki (camembert cheese fried spring roll – dinner), Nabeyaki Curry Udon (hot udon with Japanese curry & poached egg served in claypot – dinner), Gyuniku Amiyaki (grilled sirloin steak with pan-fried vegetables served with Japanese sesame vinegar, spicy miso sauce & yakiniku sauce – dinner).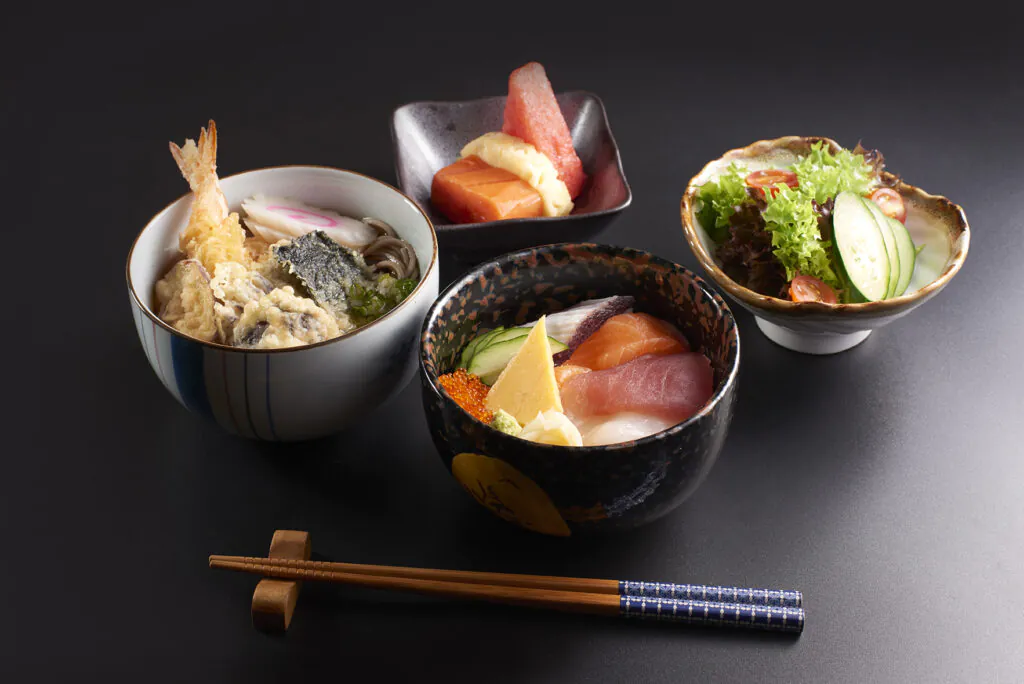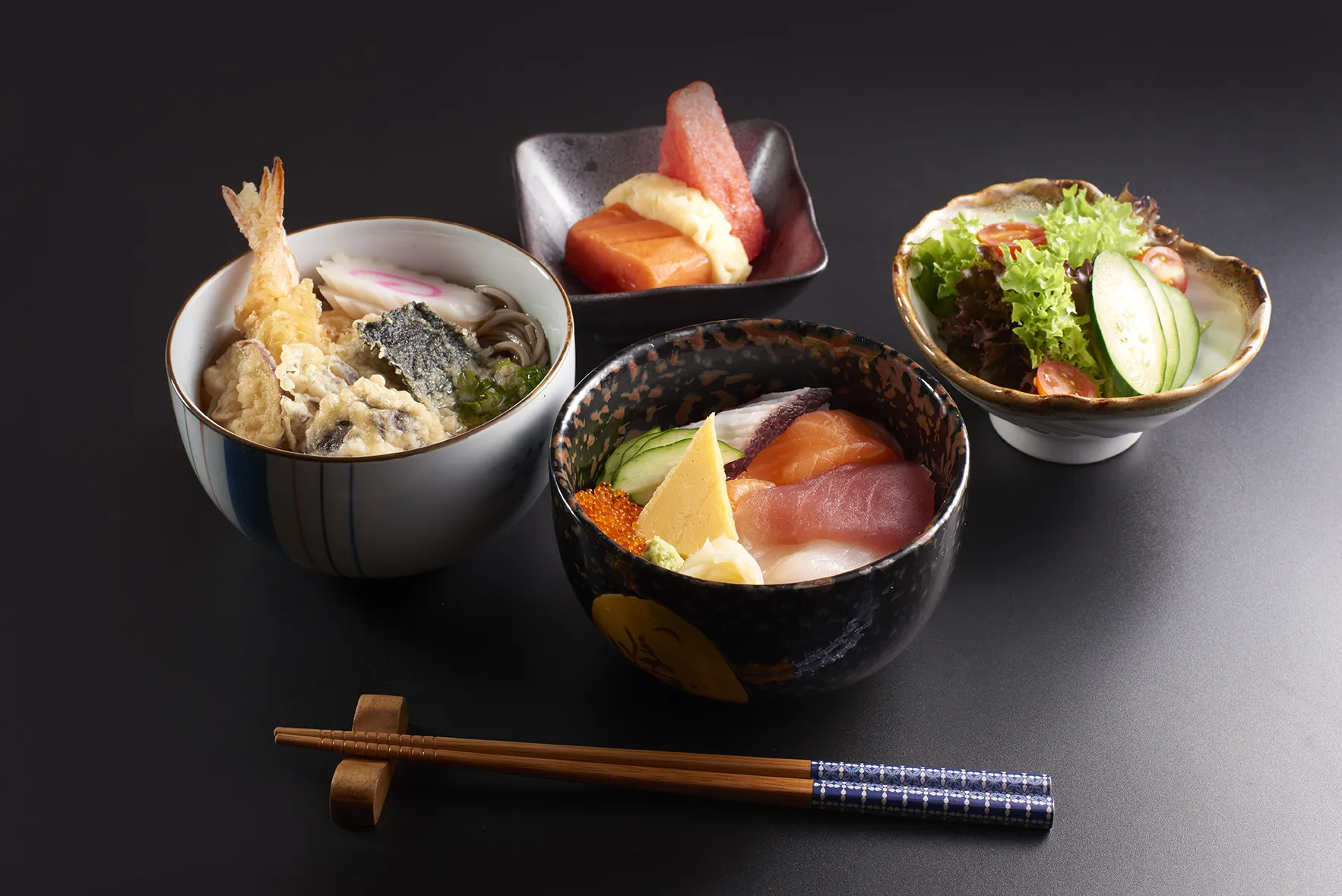 Guests can also choose exciting lunch bento sets – Kazuma Bento, Sushi Bento or Beef Yakiniku Bento. A special set lunch created by Chef Haneishi is the Mix & Match Set Lunch (RM39.00 nett per set). For each set, guests can choose one main noodle and one main don. A value-for-money meal, the RM39.00 nett set lunch is inclusive of salad, fruits and free flow of green tea. To end the meal, enjoy desserts like Ichigo Daifuku (strawberry & sweet red bean mochi), Abekawa Mochi (mochi rice cake coated with soybean powder) and Yuzu Sherbet.
Operating Hours:

11.30 am – 3.00 pm (last order 2.30 pm)
6.00 pm – 10.00 pm (last order 9.30 pm)
Closed on Sundays and Public Holidays

Located on the 1st Floor, Wisma Concorde (above Hard Rock Café). For reservations, call +603 2149 2666 or email fbkl@concorde.net
More on food? Read:
Mandarin Oriental KL's Seafood Buffet Is A TIDAL WAVE Of Yumminess!