As the holiday season approaches, it can be hard to find an ideal place that delivers both delectable cuisines and a comfortable environment where you can chat and chill out with loved ones. But what if we told you there's a luxurious hotel serving a sea of flavours at reasonable prices? Of course, we're talking about the Mandarin Oriental KL – the premier hotel in the centre of the city! For this festive season, the 5-star hospitality icon is beckoning to seafood lovers with an opportunity to indulge in Friday dinner buffets at the Mosaic Restaurant, which offers an array of the freshest seafood within the Golden Triangle!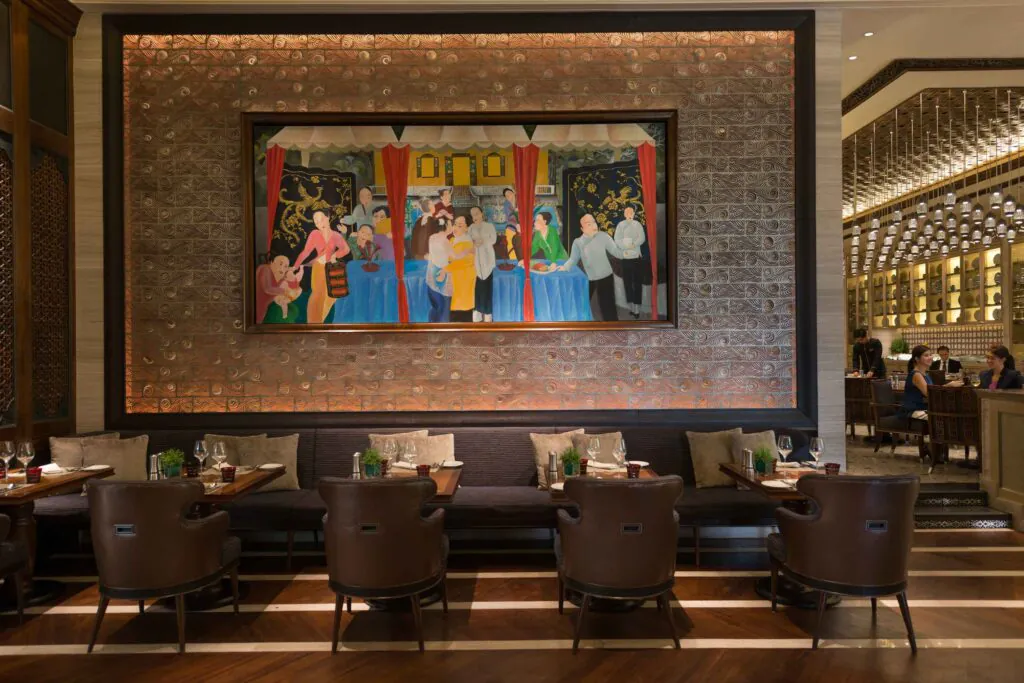 This year's theme is "Friday's Treasures of the Sea", and it includes shucked oysters, flower crabs, blue mussels, baked barramundi, and, on occasion, unlimited lobster! Yep, you've read that right – you'll get to enjoy an endless flow of fresh seafood when you dine at the Mosaic!
Lipstiq recently had the pleasure of embarking on a gastronomic voyage via the Mandarin Oriental's Mosaic – and we were swimming in culinary goodness: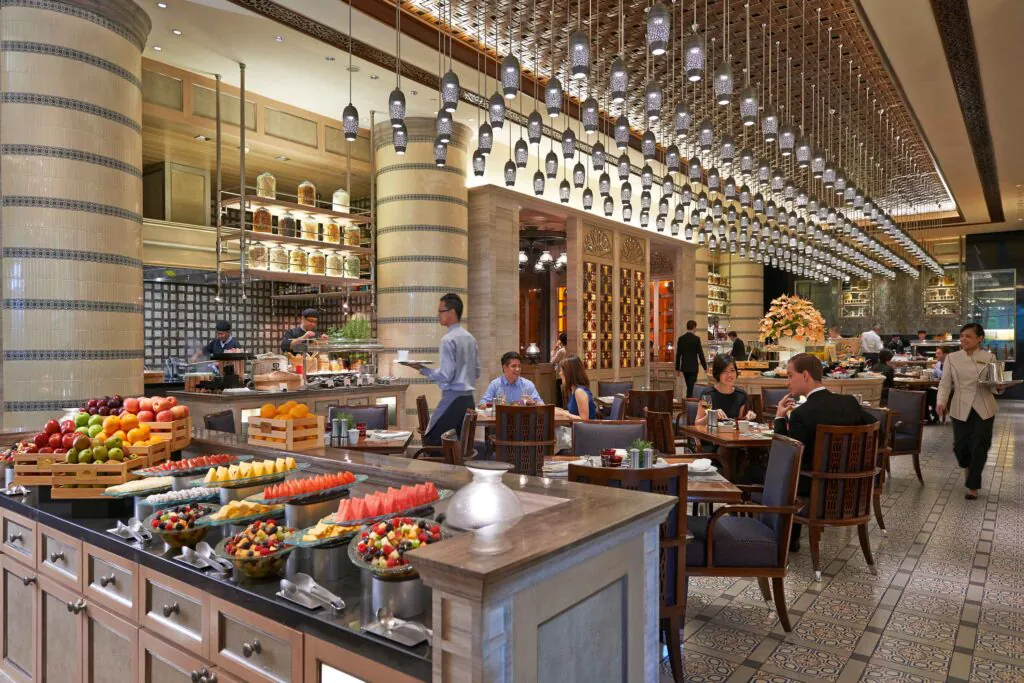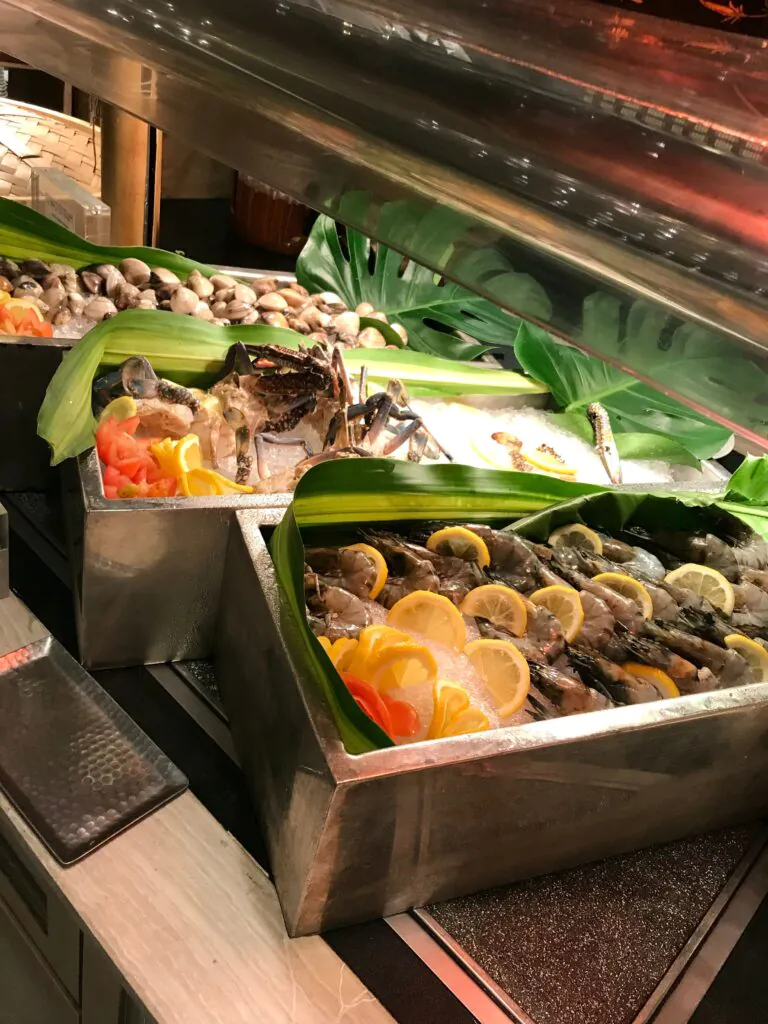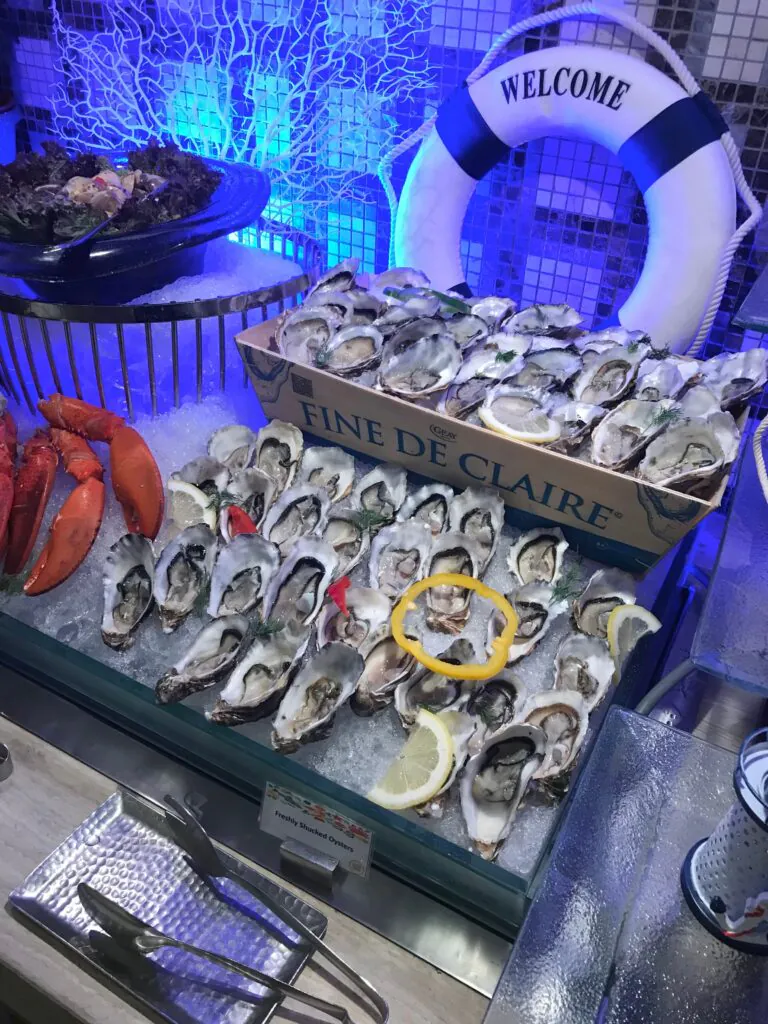 When we first got to the Mosaic, we were astounded by the beautiful decor and ambience of the renowned venue. Just like the rest of the Mandarin Oriental, the eatery exudes undeniable elegance – definitely an extravagant, yet comfortable dining space for any type of gathering. We were then confronted by an incredible selection of seafood, all presented in an exciting and appealing fashion, heightening our expectations – and we were not disappointed. It's safe to say that all the seafood was extremely fresh, creating a myriad of flavours that all complement each other in their own distinct way. Plus, they were all served alongside a selection of sauces that all pair well with the seafood. Most of us made a beeline for the lobsters when we first got there (they were de-li-cious!), since there was a station dedicated to fresh lobsters – not to mention the beautiful red shells that gave them a striking contrast to the buffet. And believe us when we say that the lobsters were UNLIMITED, so best believe that we stuffed ourselves with as much shellfish as we could. Just make sure to leave some room for dessert!
If you're more a fan of smokey or savoury tastes, the buffet also provides a tempting selection of grilled seafood that will certainly whet your appetite. You can indulge in a variety of oceanic delights – from delicious marinated salmon to Percik Prawn Skewer. And if you're craving sashimi or sushi, the buffet also offers a colourful selection of Japanese seafood cuisine that will definitely satisfy your cravings.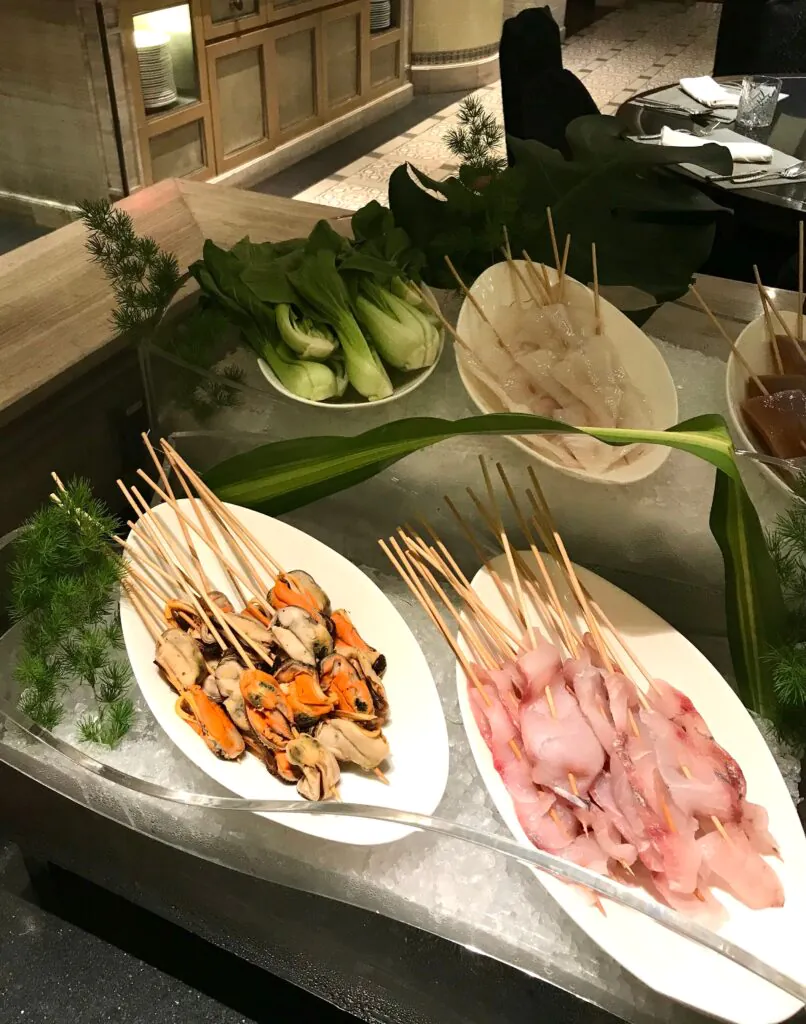 All of the delectable seafood and international dishes are served in a number of culinary styles, including grilled, steamed, or cured, so rest assured that there's something for everyone. They even have a lok lok station! Just imagine your traditional lok lok, but with extra fresh and high-quality ingredients. It's hard to choose which part of the buffet was our favourite, since each of them stood out in their own divine way – but the crowd favourite was the fresh sashimi, abalone with shell, Boston lobsters (of course), Salmon Coulibaic, and the lok lok station.
To end the meal on a sweet note, we indulged in a large variety of desserts, such as crème brulée (our favourite), mango pomelo sago, sorbets, meringue cookies and more!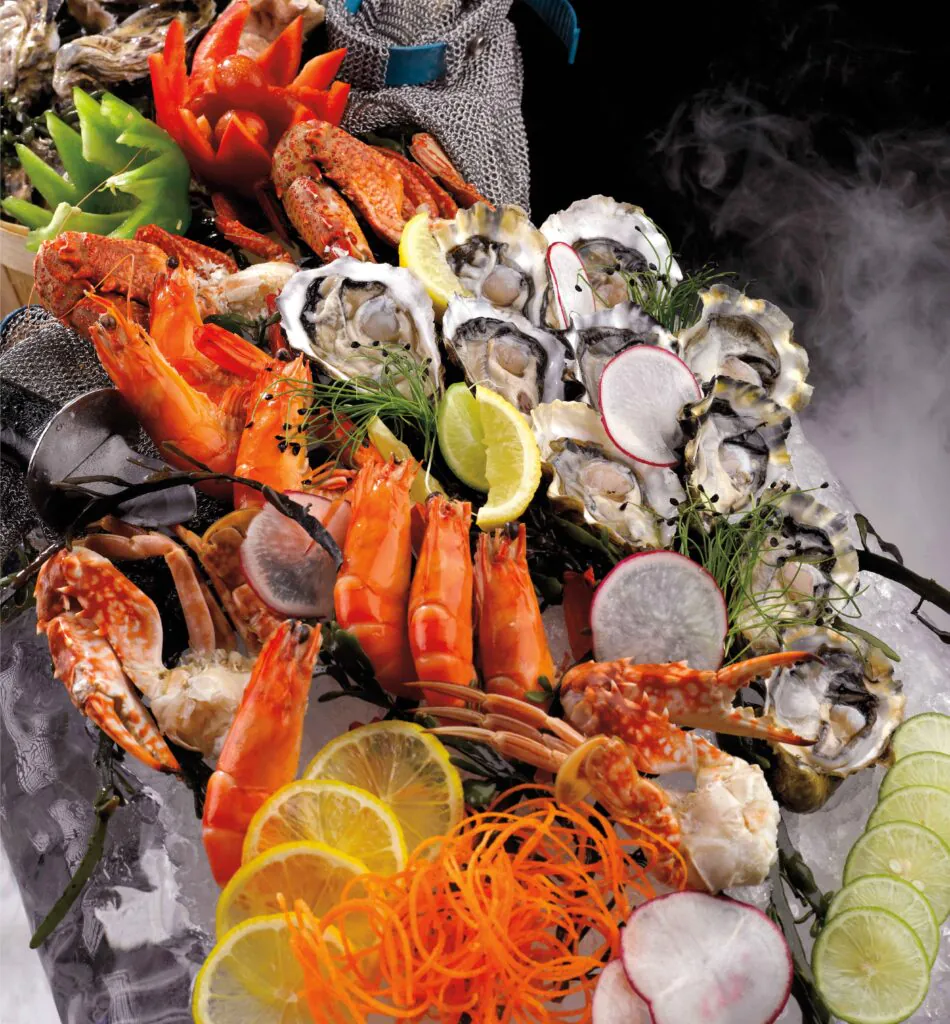 All in all, we would say that the "Friday's Treasures of the Sea" buffet holds true to its name and is undoubtedly something that's worth trying. So if you're looking for a place to treat yourself and your loved ones to some scrumptious seafood, this buffet is the way to go.
The buffet is available on Fridays at Mosaic Restaurant, Mandarin Oriental KL, for RM268+ per person. For reservations, call +60 (3) 2330 8798, email mokul-fb@mohg.com or visit their website.
More on food? Read: