UNIIQ, a newly-launched Malaysian kombucha brand, is taking its pledge to take Malaysian health to the next level by emphasizing on and promoting physical and mental wellness through its kombucha beverages and its new "This Is Me" campaign. The brand's emphasis on physical and mental wellbeing is driven by the growing need to address concerns on both fronts across the Malaysian community.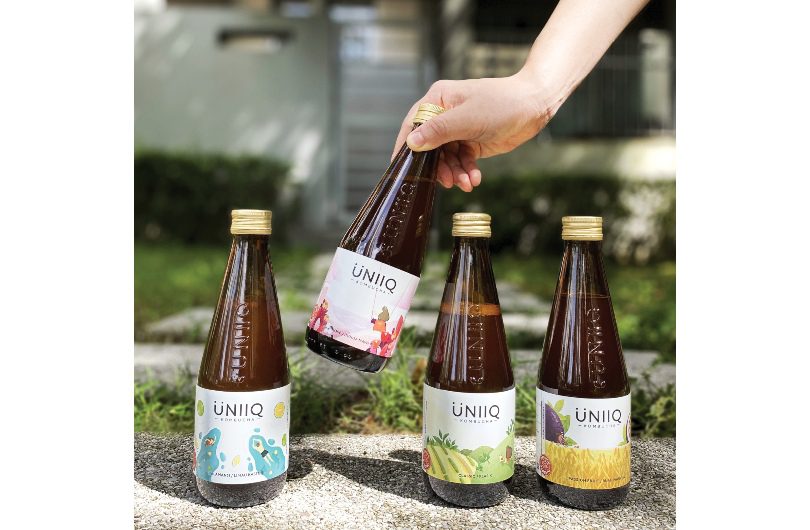 Soon Teoh, the founder of UNIIQ, said, "We believe everyone is unique in their special way, with different personalities, stories and beliefs. The spirit of embracing yourself matters to us, which inspired us to create our brand, UNIIQ, as a comforting companion in your daily life to enjoy the good times and brave the bad. It is this principle that is at the core of our commitment to encouraging healthy physical and mental lifestyles."
Singing promises of detoxification, and gut and digestive health, the ancient Chinese beverage is brewed with a yeast disc which is rich in probiotics, antioxidants, organic acids and enzymes. Kombucha beverages are known for improving digestion and alleviating diabetes, strengthening the immune system and detoxifying. The fermented tea that is rich in prebiotics and comes in 4 different flavours – classic, calamansi, rose and passion fruit. The classic flavour contains the crowd-favourite sour vinegar taste that packs a refreshing punch. The calamansi flavour, on the other hand, presents the citrusy goodness of sweet lemon, lime, and orange.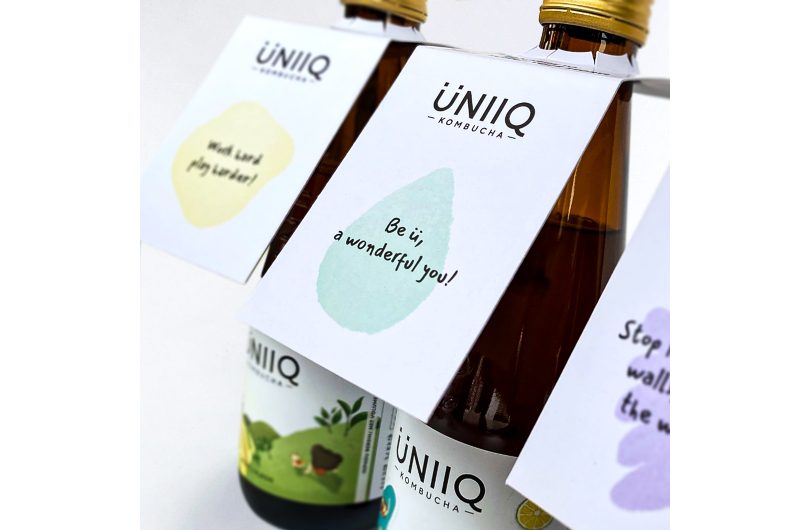 For those drinking the rose-flavoured kombucha, they can expect a hint of elegant and romantic scents. Last but not least, the passion fruit kombucha brings out the pleasantly-tangy and unique taste of the exotic fruit and is sure to stimulate your taste buds. 
UNIIQ is encouraging its consumers to share their stories, words of wisdom, and inspirational quotes on the drink through social media. The messages are then printed on every UNIIQ kombucha bottle to serve as motivation and encouragement for all consumers as they are inspired by one another. The 'This Is Me Campaign' was conceived in hopes of delivering a gentle reminder to everyone to take a moment to cherish the uniqueness that shines within themselves. By providing positive messages and quotes on every bottle, UNIIQ wants to invite all Malaysians to participate in spreading happiness and positivity to their communities. 
UNIIQ's kombucha can be purchased through the brand's website and social media pages in packs of 4 bottles of assorted flavours at RM48. Starting this February, you can grab UNIIQ's kombucha in-store at Aeon, Village Grocer, Ben's Independent Grocer, Mercato and Cold Storage.