Applying makeup is an art which requires precision and techniques for a flawless outcome. The techniques vary according to the type of makeup you're using. For instance, if you're using liquid or cream products you'd use a gliding hand and a thick brush. For powder makeup, a flat shader brush or the tip of your fingers are your best bet.
However, one of the biggest powder mishap is experiencing a lot of fallout when applying on your face. If you often notice that, it's the technique you're using to apply and blend the makeup that is to be blamed, not the product itself.
A common practice for many makeup users and even professionals when applying eyeshadow is by taking the product and immediately blending it. That's a red flag. Thankfully, celebrity makeup artist Katie Jane Hughes shared a life-changing, simple and effective technique on her TikTok that will save you the hassle of cleaning up any or very limited fallout.
To ensure your powder makeup doesn't budge, instead of blending it right away, you should press the product onto the desired area. Once you have the makeup in place, take your blending brush and perform gentle strokes to blend the product.
If you simple take the eyeshadow for instance, and blend it right away, you'll just be moving it around rather than keeping it in place.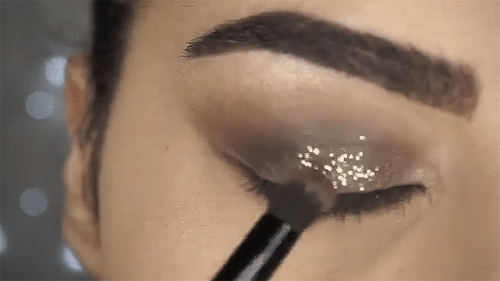 Once you're done applying your powder makeup, brush off any fallout (if any) using a fluffy brush. Then use your trusted setting spray to ensure your makeup lasts throughout the day.
The takeaway
For powder pigments, the key technique to remember is to be precise with your movements, or else you'll risk your products moving your product all over your canvas. Once the product is set in place, feel free to blend away, without having the panic that your nicely set base will be ruined with fallouts.