Unconventional and innovative, yet natural-looking and cool!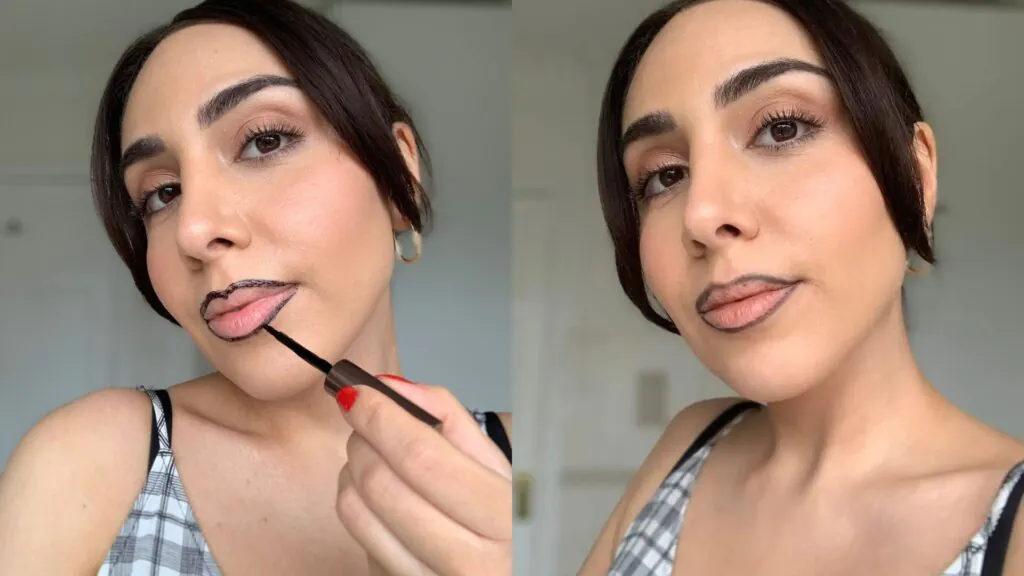 We women are always looking for long-lasting lip products because we eat, drink, and talk too much ;-P. Of course, lip liner is essential to ensuring that our makeup lasts all night. Additionally, nobody wants their lipstick to smudge off their lips. Another quality we constantly look for in products is quick and easy application. Any product that helps us get ready faster is a must-have. And that's why we're here.
Once again, TikTok has a clever beauty tip! This time, the emphasis is on lining the lips with a brow tint. I kid you not! Due to the fact that this "lip liner" is believed to last up to three days, the approach helps you save time and money. Interesting, ain't it? Keep reading!
What's Up With This Hack? 
The product behind this viral trend – Maybelline New York Tattoo Brow Peel-Off Tint – aims to provide a cost-effective alternative to semi-permanent coloured brows. There are three hues available: light brown, medium brown, and dark brown. Although the product's intended function is for our furry pals above our eyes, it has recently developed a name for itself as a lip liner.
Sarah Cheung, a user of TikTok and the proprietor of Sacheu Beauty, first shared the lip liner trick. She described how common lip liners quickly wear off, especially after a night of drinking and dancing. Sarah then considered applying a semi-permanent lip liner using the Maybelline product.
The procedure is rather simple. You apply the peel-off brow colour to the outer borders of your lips, rather than your brows. Peel it off after three minutes. Once the extra has been gently removed, you're done! After completing all of these procedures, you ought to have a great brown border for your "lip line" that you can finish off with your preferred nude lipstick. Easy peasy!
Sarah said that this is the smartest thing she has ever come up with. She reveals that she has been utilizing this technique to line her lips for years by switching from a conventional lip pencil to an eyebrow pencil. Sarah claims that brow pencils are the most accurate tools – and typically have the ideal brown hue that complements your skin tone. To ensure lasting results, she went a step further by applying a nude lipstick. The overall result can last up to 72 hours and is smudge-free. You can even attempt this trend on full lips.
Tempted to try this hack out? All you have to do is purchase the Maybelline New York Tattoo Brow Peel-Off Tint, or any branded tattoo brow peel-off! Have fun experimenting!
More on makeup? Read these: