We have all heard about the viral purple blush and how it looks stunning on all complexions – especially darker skin tones. However, there's a new blush shade coming to town and it has us all gasping for air.
The shade is not what we would usually see in the sea of pinks, mauves and reds on the blush aisle. Nope, not this newly-viral blush. We would say it's the most peculiar shade to ever exist in the blush market – orange!
Orange blushes have been all the rage on makeup TikTok, and it has people going hither and thither, eager to purchase the strangely-coloured blush. It's not the most conventional shade we would typically see on the market – which makes us all super excited!
Check out these TikTok videos on people trying out the orange blush:
A win for the tan girlies and gays! The orange blush looks amazing on people with darker complexions – almost like you just got kissed by the sun.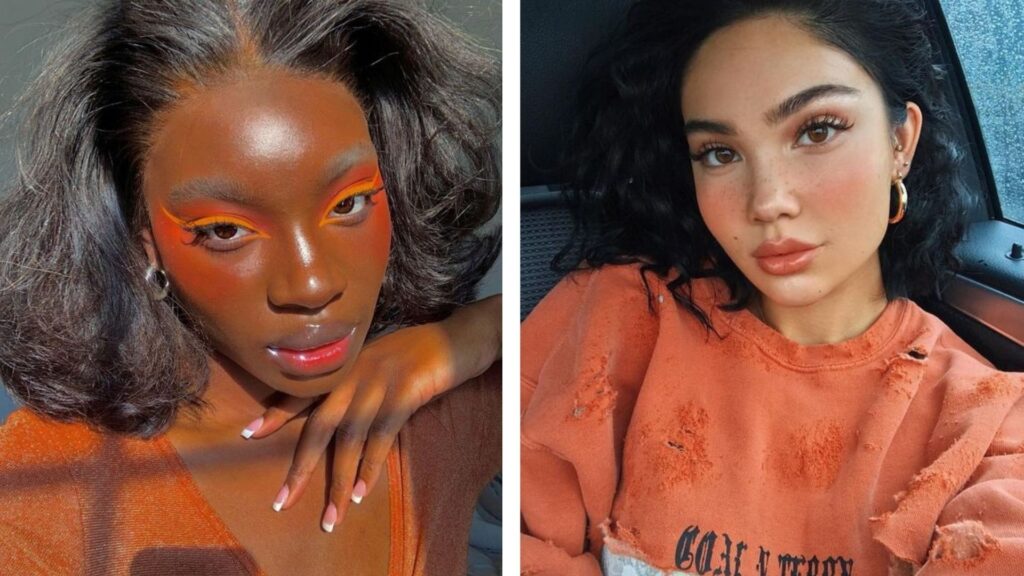 Wearing unconventional colours such as orange can make it appear as if you're doing an editorial or an avant-garde look. However, the shade acts more like a bronzer – warming up the skin as well as adding flush to your cheeks. Also, it's way lighter and dewier when applied on the skin, making your whole complexion look radiant and glowing.
With the purple blush getting its glory last year, it's time that we make room for the orange blush.  Scroll through all the orange blushes that are available on Sephora!
FENTY BEAUTY Cheeks Out Freestyle Cream Blush in Fuego Flush (RM105)
Buy HERE!
DEAR DAHLIA Paradise Dual Palette Face Palette in Peach Champagne (RM139)
Buy HERE!
RARE BEAUTY Stay Vulnerable Melting Blush in Nearly Apricot (RM105)
Buy HERE!
NUDESTIX Nudies Bloom All Over Dewy Color Blush in Tiger Lily Queen (RM145)
Buy HERE!
More on blush? Read these: 
You're Making Me Blush! Here Are 2 Types Of Blush You Should Have In Your Vanity NOW!
Blush, Brush, Swooosh: 6 Ways To Apply Blush According To Your Face Shape