Your makeup look will never be complete without decorating your cheeks with some blush. Blushes give you a natural and vibrant glow that will add some warmth to your face, making it more vibrant.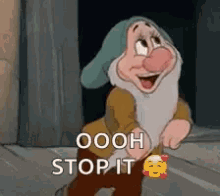 Now, blushes don't come in powder form anymore as they have a variety of different formulas. A blush can be applied in various ways as well, from creams to sticks. There is no shortage of how one can adorn a flushed look using a blush.
If you want to try these sorts of blushes, we propose that you try these 2 types of blushes from 4 different brands and experiment with different blush textures to find the one that best matches your skin type.
Cream Blush
If you always have to touch up your blush, then your best option is to use cream blushes, specifically Cheeks Out Freestyle Cream Blush from Fenty Beauty. It comes in various shades, these buttery formulas, unlike most powders, giving the face an obvious, luminous shine all day. Also, cream blushes are more hydrating than powder blushes and won't accentuate textured parts of your face.
Another great recommendation is Pixi's On-The-Glow Blush Tinted Moisturiser Stick. It can be used not only on your cheeks but your lips as well, making your full look completely put together. It's highly hydrating, packed with antioxidants benefits, and complements every skin tone.
Liquid Blush
Liquid blushes are designed for those who wish for a more natural look and to have an easy application. Typically, these formulas are more moisturizing than powders, making them an ideal choice for dry and older skin types. Rare Beauty's Soft Pinch Liquid Blush is what you should opt for if you are looking to try out liquid blush. They offer various hues of pinks, oranges, and reds, and are completely transfer-resistant.
KVD's ModCon Liquid-Gel Blush is another go-to option for a liquid blush. This blush glides on smoothly and feels as though it's a second skin. Increase the intensity of this shimmer-free blush without it becoming streaky, sticky, or patchy. The breakthrough formula keeps skin moisturized, bright, and dewy with a pop of colour.
Want more makeup tips? Read this article:
Get Vibin' In Love With M.A.C's New; Love Me Liquid Lipcolour