It's undeniable that the TikTok makeup community has contributed a lot of bizarre but weirdly useful tips and tricks. From using a contouring stick around your outer lips to make them fuller, to using an actual lip balm to brighten the shimmery eyeshadow on your eyes. There is no shortage of how many creative ideas that the beauty community in TikTok can come up with.
The recent craze is: Purple Blush. You heard that right and it's a lot to process, I know, but hear me out. The infatuation for purple blush has been pervasive in the beauty community, and it doesn't seem like it would fizzle out.
Makeup companies have been churning out different hues of purple blush in their lines and it's all thanks to Miss Ri Ri herself. In April 2020, the beauty community was stunned when Rihanna came out with Fenty Beauty's Cheeks Out Collection (RM105 each) with different shades of pinks, reds, oranges and you guessed, it purple.
It's a bit odd to add a colour that is not conventionally sold in the blush world. But don't worry, purple blushers aren't as scary as they appear. They may look like a shocking colour to add to your cheeks, but with the right shade and pigment, purple blush will complement your skin tone beautifully, especially those with darker complexions.
Without a doubt, it's a gorgeous blush colour that, when properly applied, may even enhance your appearance – but it can be difficult to pull off without the colour dominating your face. One would wear purple blush how they typically would any normal blush – but one wrong move, and it can seriously look like you've been bruised up.
Here's a video from the Fenty Beauty Instagram account, on how to apply their Drama Cla$$ purple blush:
So, if you're looking to venture out deeper into the blush realm by trying the new craze of purple blush, here are some options that you can try besides the blush from Fenty Beauty!
Rare Beauty's Soft Pinch Liquid Blush in Faith for only RM98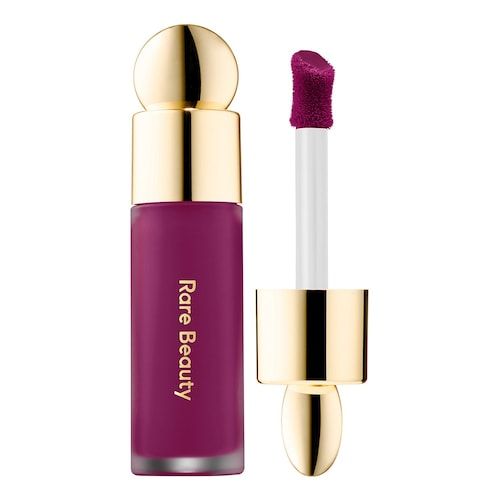 Glossier's Cloud Paint in Eve For Only RM100
Nudestix's Nudies Matte All Over Face Color Blush & Bronze in Moodie Blu For Only RM145
More makeup tips? Read these articles:
How To Pull Off The Perfect Nude Lipstick Look For Any Occasion
Face Crack: Makeup Products Causing You Allergies? 3 Things You Should Know