TikTok has become a main source of entertainment for many, and it's been a wild ride for all of us this year. We lived, we laughed, we learned on TikTok, so it's only fitting that we celebrate all the joy and knowledge that it has offered in 2022. In celebration of a fantastic year made possible by entertainment driven by the community, TikTok Malaysia is introducing #YearOnTikTok to celebrate the trends, creators, and moments that made 2022 truly #ForYou.
This year, we got to experience the thrill of learning life-changing tips and tricks, cooking our way through satisfying culinary excursions, flipping the pages of our favourite books, dancing along to songs stuck in our minds, and so much more.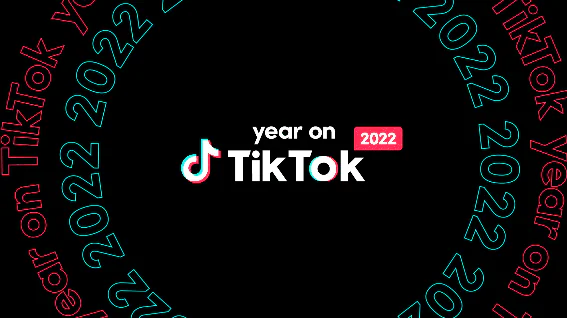 There was a combination of amazing content from great creators in 2022: trends, edutainment, music, authentic voices, the forefront of culture, and communities with shared interests. TikTok has showcased a selection of local and worldwide creators from ten categories that have brought their communities together via their unique association with the audience for this purpose.
Without further ado, let us go through the list of all the unforgettable trends, creators and moments that brought us closer together in 2022!
FY Faves 2022
In #TikTokMalaysia, our For You feeds were filled with pets, daily vlogs, and comedy transcending cultures and borders. Check out the videos that made up some of this year's most memorable moments!
Wanita Bermisai took us behind the scenes of her viral video, +10 brownie points for the creativity!
@wanitabermisai

Reply to @nrazwaaaaa jangan reramai main kipas lak malam ni. Takut nenek tu hempuk nyawa korang🤧
#2 @ryanbakery
We're sure that you've probably seen this video at one point on your FYP if you're familiar with #TikTokMalaysia. This skit had all of us in stitches!
Taking the "My Husband Does My Make-up" trend to the next level, Rozyana Roslan's husband SLAYED her makeup look in this one!
What a throwback! Emma Maembong re-created an old family photo with a whole lotta style and attitude!
https://www.tiktok.com/@emma_maembongofficial/video/7079753986668023067?amp%3Bitem_id=7079753986668023067&is_from_webapp=v1&item_id=7079753986668023067
5. @rrzmie
Halloween costume on a budget? No problem! These boys had the genius idea of creating a group Halloween costume with some markers and buckets. Take a look here:
Trending Artists
When it comes to creativity on TikTok, the sky is the limit! This year, a ton of musicians on TikTok went out of their way to explore music and content that really sang to their audiences. Here are the artists who captured Malaysians' ears – and eyes – with the most video views throughout 2022.
#1 @gastonpong
#2 @annajobling
@dollaofficial

#DollaBAD another way to join the challenge? Show your inner baddie and win a Samsung Z Flip 5G let's go ❤️‍🔥
#5 @ikhmaln0ur
TikTok made me buy it
A little retail therapy can't hurt, and it is even better when you find a great bargain or the hottest products on TikTok! From yummy snacks to cool lifestyle gadgets, we hope you scored a good deal or two for yourselves this mega sale season!
What were the hottest deals during the 11/11 sale?
https://www.tiktok.com/@viewchin_view/video/7164325140229147930?_r=1&amp%3B_t=8XGHK7t1Jyc&amp%3Bis_from_webapp=v1&amp%3Bitem_id=7164325140229147930&is_from_webapp=v1&item_id=7164325140229147930
#2 @dearcarynn
Beautiful kaftans that are perfect all year round.
https://www.tiktok.com/@dearcarynn/video/7162872963086306586?is_from_webapp=v1&item_id=7162872963086306586&web_id=7090761784207246849
#3 @ahma.recipe
Endless recipes you can re-create with the air fryer!
Salmon skin chips that you NEED to try!
Wanna learn more about what made 2022 a year that's truly #ForYou? Discover this year's unforgettable trends, creators and moments via their in-app hub!
More on entertainment? Read: