It's time to treat all the special people in your life. Skincare gift sets may be the perfect present for your loved ones – or yourself – more than you realize. And this festive season, Tatcha is proving why by dropping luxurious gift sets that simply MUST be shared and enjoyed!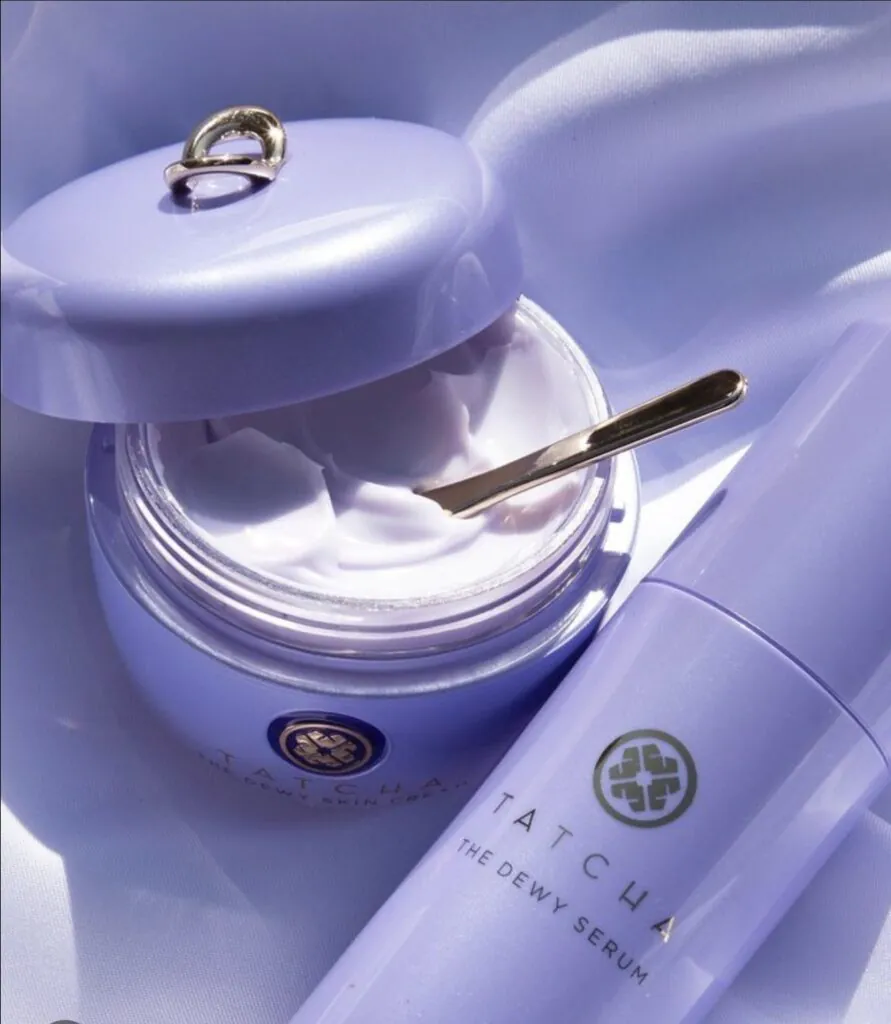 When you purchase a Tatcha product, you make a promise. From "I promise to make space for me-time" to "I'll always support your glow" – every curated skincare ritual sends a message all its own. Adorning each Tatcha gift set is a mizuhiki – a centuries-old Japanese artform of ornamental, woven knots that symbolise an array of sentiments on gifting occasions. Often intricate and difficult to untangle, they represent the strong bond between two people. Like a pinky swear, a mizuhiki seals a gift with meaning.
Dewy Cleanse + Hydrate Duo (RM135)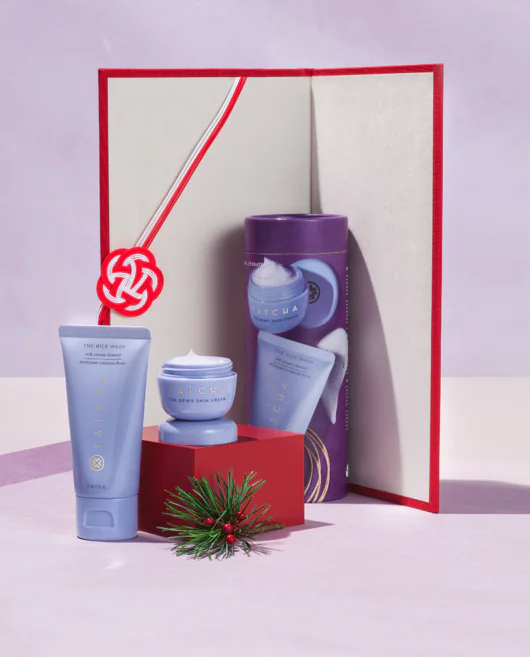 Feed skin plumping hydration with this skin-softening cleanser and rich moisturiser. Featuring blends of Okinawa algae and Japanese rice, these creamy formulas gently cleanse and seal in moisture for a plump, luminous complexion. The set includes The Rice Wash (50ml) and The Dewy Skin Cream (10ml).
Clarifying Cleanse + Hydrate Duo (RM135)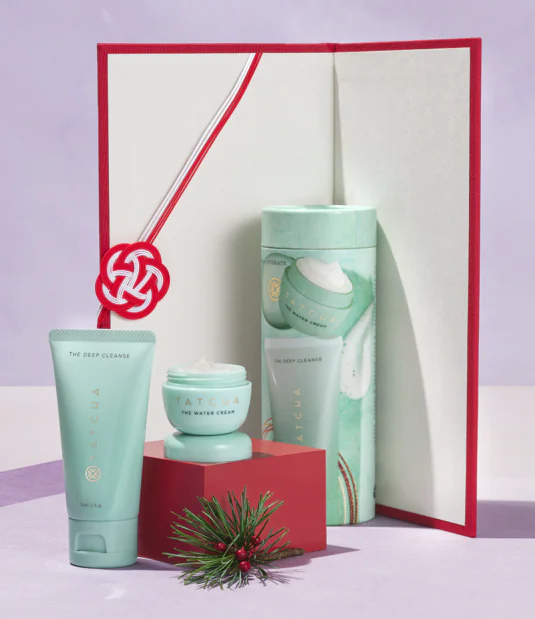 Unveil smooth, balanced skin with this exfoliating cleanser and clarifying moisturiser. Made with wild rose and leopard lily, these featherweight formulas help clarify skin, visibly tighten pores and minimise excess oil. Includes The Deep Cleanse (50ml) and The Water Cream (10ml).
Clarifying Essentials Set (RM370)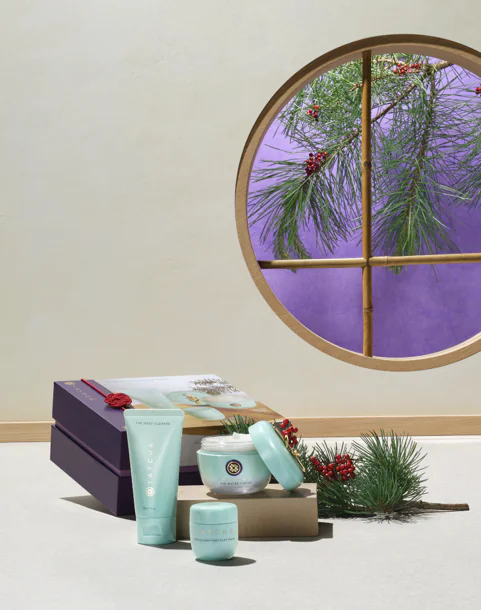 Reveal smooth, balanced skin with three gently effective formulas of clarifying Japanese ingredients. The exfoliating cleanser, clarifying mask, and lightweight moisturiser feature wild rose, a beloved botanical in Japan, to visibly tighten pores and minimise excess oil and sebum. Includes The Deep Cleanse (50ml), The Water Cream (50ml) and The Kucha Clay Mask (10ml).
Dewy Skin Essentials Set (RM420)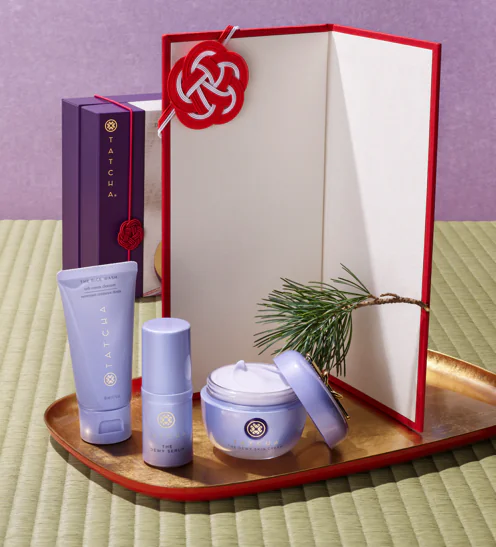 Reveal plump, dewy skin in just three steps with these replenishing formulas of hyaluronic acid, Okinawa algae, and pure Japanese ingredients. Includes The Rice Wash (50 ml), The Dewy Serum (10 ml) and The Dewy Skin Cream (50 ml).
Japanese Ritual For Radiant Skincare Set (RM495)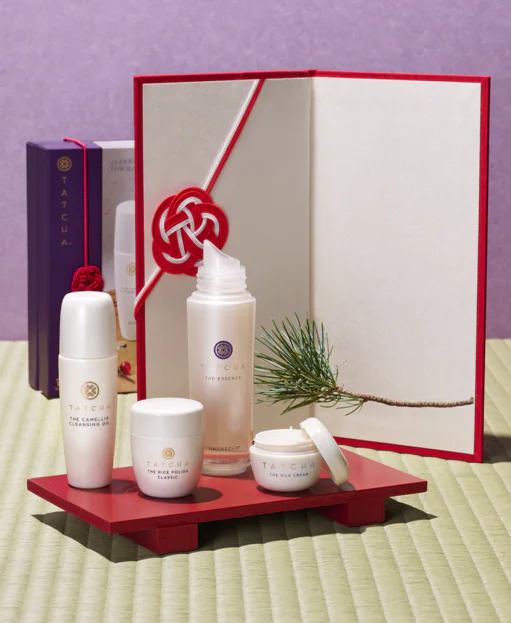 As simple as it is effective, this four-step ritual nourishes skin with gentle effective natural ingredients like silk, rice bran and Japanese camellia oil to reveal visibly firmer, brighter, smoother skin. Includes The Camellia Cleansing Oil (50ml), The Rice Polish: Classic (15g), The Essence (75ml) and The Silk Cream (10ml).
Gift with a cause
Besides just being a gift, your present is a promise of a better future for a child in need. Through Tatcha's Beautiful Faces, Beautiful Futures fund – in partnership with Room to Read – every Tatcha purchase supports education equality worldwide. Research has shown that investing in education affects all other aspects of inequality, helping to close the gap between genders, racial and economic groups, and even improve health outcomes. With your generosity, Tatcha has funded over 7 million days of school for girls in Asia and Africa, and supported the publishing and distribution of 70,000 books to areas within the US with high economic and educational disparities.
Tatcha is available at

sephora.my

, Sephora in-app and in-stores.
More on skincare? Read: