It's not a cream or a moisturizer – but something in between. And it's totally amazing! Since its creation in 1980, it has held a special place in the hearts of those who've tried it. Now, this iconic product has been reintroduced to raise skincare to the next level.
Sisley Ecological Compound, a multifunctional daily skincare product, has a formula that includes a complex of carefully balanced plants like Ginseng, Rosemary, Horsetail, Hops, and Centella asiatica. By moisturizing, safeguarding, nourishing, and revitalizing the skin, it defends against external aggressions including pollution. Ecological Compound is a must-have product due to its distinctive formulation, light and fluid texture, and mild, fresh botanical aroma. As of 2023, Sisley's Ecological Compound will be reintroduced with an upgrade in its formula and function.
Cultivating Balanced Skin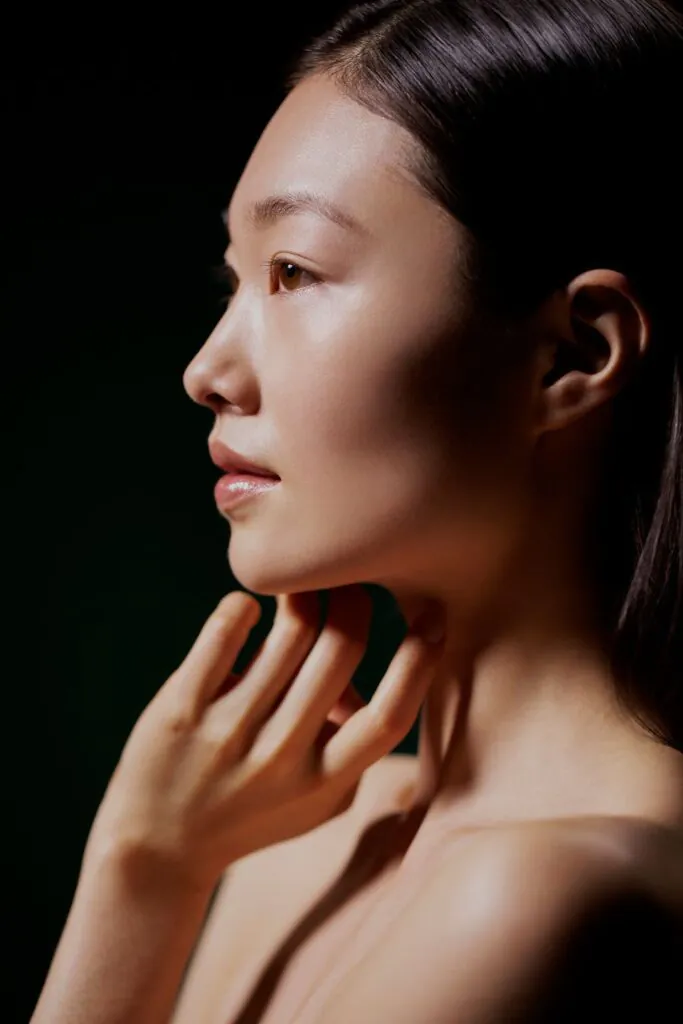 Sisley has long worked to understand the living ecology of the skin. Today, this is called "microbiota science". The living barrier located on the skin's surface – or "microbiota" – is made up of microbial flora. Everyone's balance of good and bad bacteria is different and this can be destabilized by both internal and external factors. For the skin to function perfectly and defend itself effectively against external aggressions, the microbiota needs to be in perfect balance. This balance helps to strengthen the skin's innate immunity and its defenses. With everything in perfect sync, the skin can then reap the full benefits of any product applied.
Ecological Compound Advanced Formula is an essential product that will work on two levels – it increases the skin's resilience and its ability to defend itself against external aggressions.
1. Optimizing the microbiota improves balance and the skin's immunity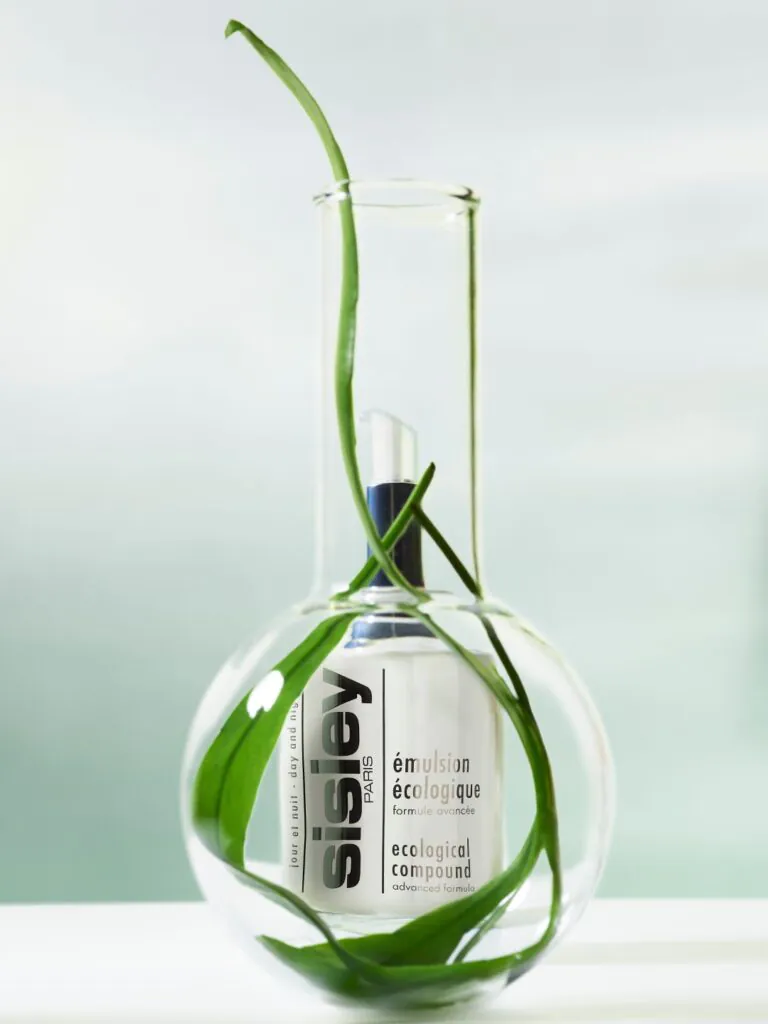 Sisley Laboratories has taken this impressive scientific breakthrough and targeted it towards two new areas, the microbiota and skin immunity. Hence, two new plant actives have been selected:
Burdock Extract – Sisley selected this extract from plant roots. It's rich in inulin – a pre-biotic sugar and can only be used by the "good bacteria" on the skin's surface. It promotes the spread of this type of bacteria, helping to balance the skin's flora. This extract works on the microbiota and promotes balance in the microbial flora.
Meadowsweet Extract – Sisley selected this extract to stimulate the synthesis of natural antimicrobial peptides.* They support the skin's ability to defend itself against pathogenic micro-organisms. These peptides reinforce the skin's innate immune response. By limiting the spread of "bad bacteria" this extract helps to balance the skin's flora. This extract works on skin immunity and contributes to strengthening the skin's natural immunity.
2. Support the skin's vital functions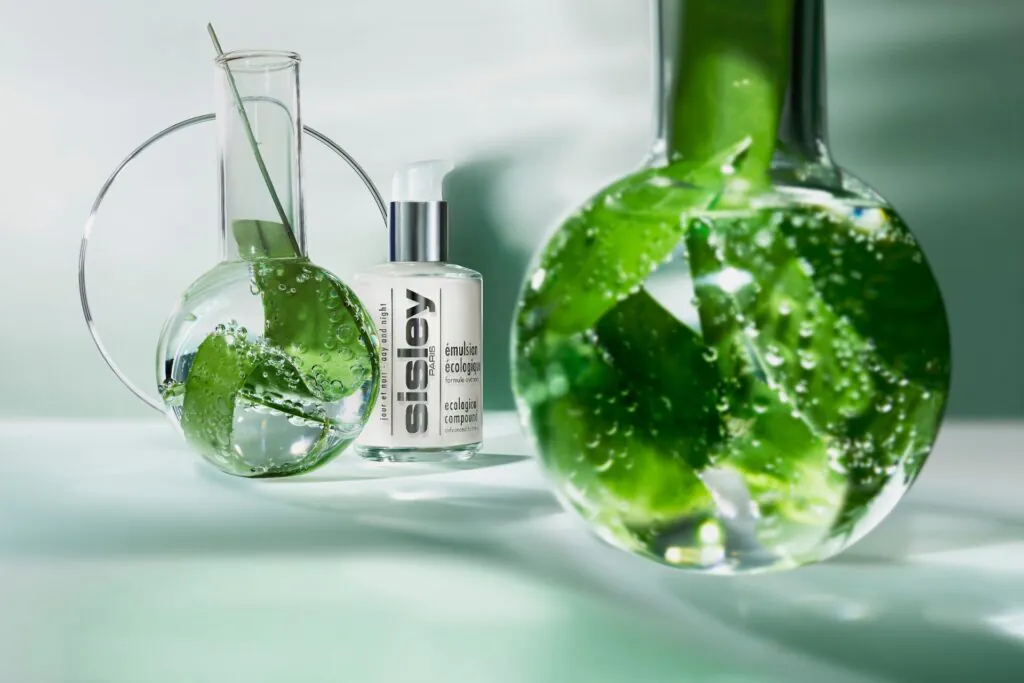 To boost the skin's natural functions, Sisley has kept the original five plant extracts at the core of the formula, including demineralizing horsetail, toning ginger, stimulating rosemary; and enhanced two major active ingredients in the compound:
Centella Asiatica (enhanced protection) – The formula now benefits from a cutting-edge extraction process for an ultra-pure extract. This extract is 3,500 times more concentrated, which drastically increases efficacy and contributes to supporting and optimizing the skin's barrier function.
Hops Extract (new antioxidant power) – With their rich mineral and amino-acid content, hops are well-known for their toning and revitalizing properties. During their meticulous research, Sisley's Biological Cellular Laboratory recently identified a new, undiscovered antioxidant power.
The formula has evolved, yet the experience is timeless. The unique, instantly-penetrating texture, loved by so many, remains the same. The comforting, delicate finish creates an immediate feeling of well-being. This feel and experience are part of its decades-long success. The addictive fragrance, with its recognizable botanical notes, is identical to the original product. When applied, a subtle, enticing aroma is released.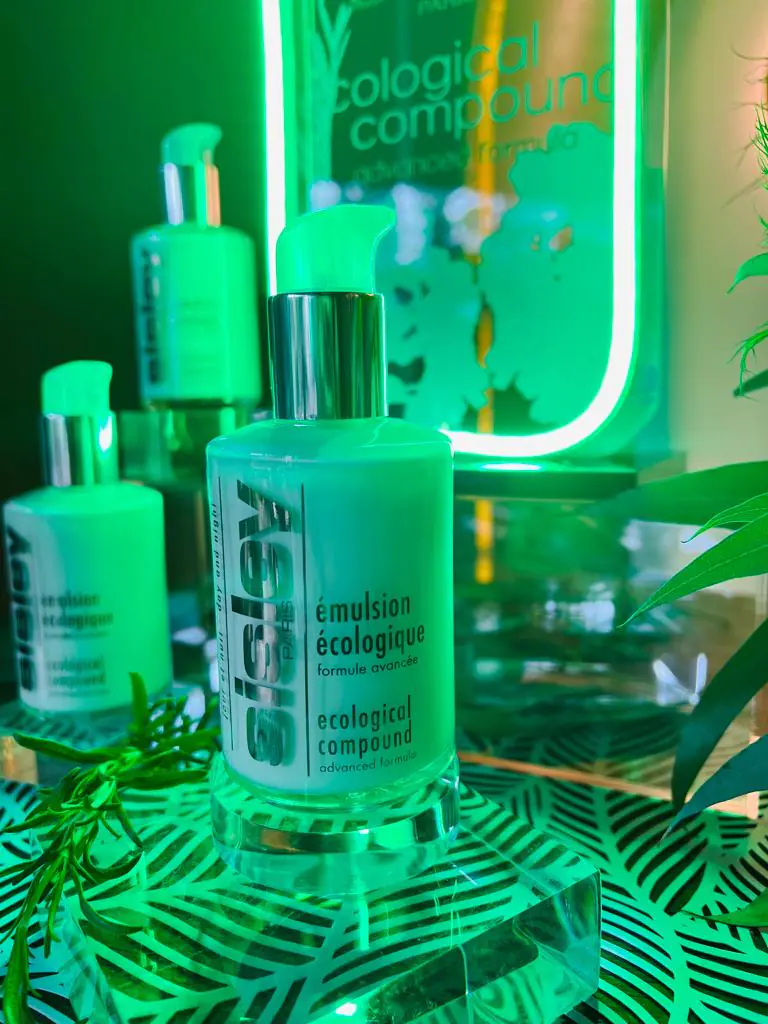 This new advanced version "optimizes the skin's homeostasis", so the skin performs vital functions as it should. The result? Beautiful skin. Boosted by the plant complex at the heart of its formula and with a fully-functioning microbiota, the skin's natural defenses are strengthened and stimulated.
Sisley Ecological Compound is a skincare product for everyone. Its multiple actions are beneficial to all skin types. It is suitable for men and women of any age or complexion. It works well as part of any skincare routine all year round. It's recommended that you use Ecological Compound after your cleansing lotion and serum, just before moisturizing, or on its own.
Sisley Paris Ecological Compound Advanced Formula will be available at all Sisley Counters & Boutiques from January 2023!

RM620 (60ml)/ RM1,050 (125ml)
For more, visit Sisley's website, Facebook and Instagram page.
More on skincare? Read:
The Secret Is Out: Wardah Beauty Unveils Innovative 'Crystal Secret' Skincare Line