Out with the old, and in with the new!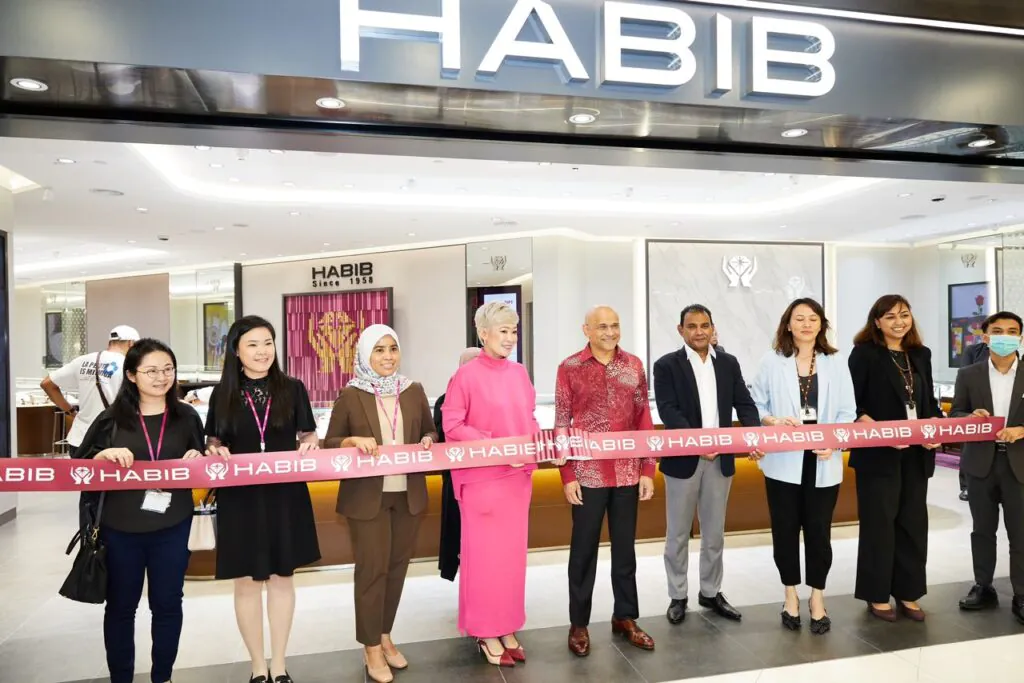 Globally-renowned Malaysian jeweller HABIB recently debuted its newest showroom at Aeon Alpha Angle, to round off a spectacular year.
On April 24, 1992, HABIB launched its Alpha Angle location with a modest 474 square feet. In March 2011, HABIB relocated to a larger, 959 square-foot location. Determined to maintain its presence in the key location, HABIB's latest Alpha Angle showroom is a cavernous 2,253 square feet which is focused on customer experience as a means of saying 'thank you' to devoted customers who have supported the brand over the years.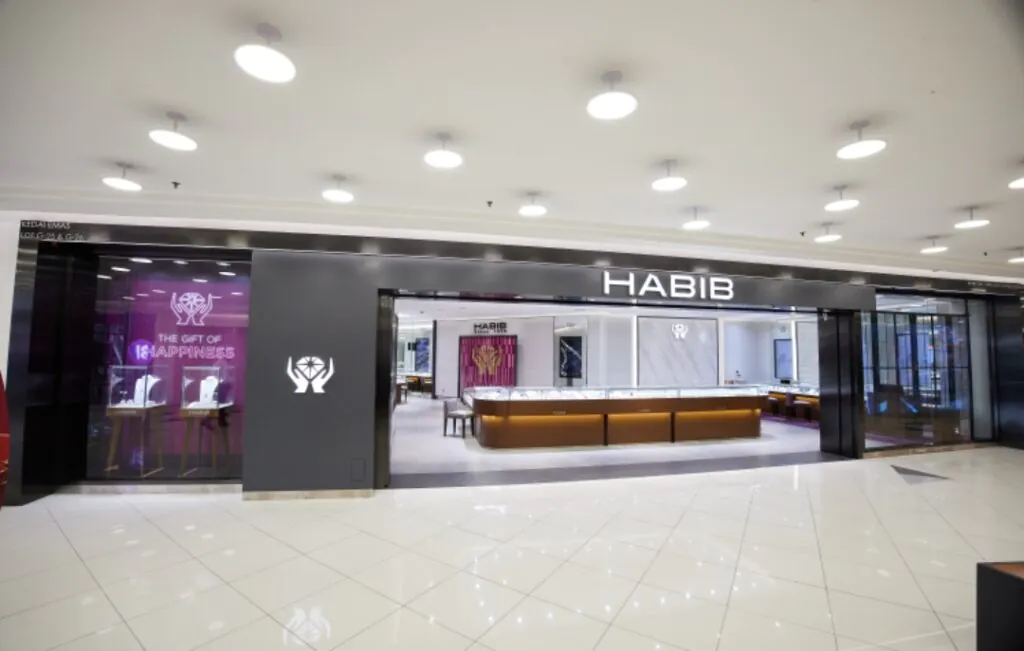 Located at the main entrance, at Lot G25 & G26, the new showroom focuses on design innovation and customer experience, while paying homage to colloquial design. Each design element is focused on connecting the sensory needs of the customer – from the selection of material used on every surface, as well as curated sections that inspire. The key focus in building the showroom was to ensure a world-class customer experience. The space between each showcase is large, with chairs made sturdier and less intrusive.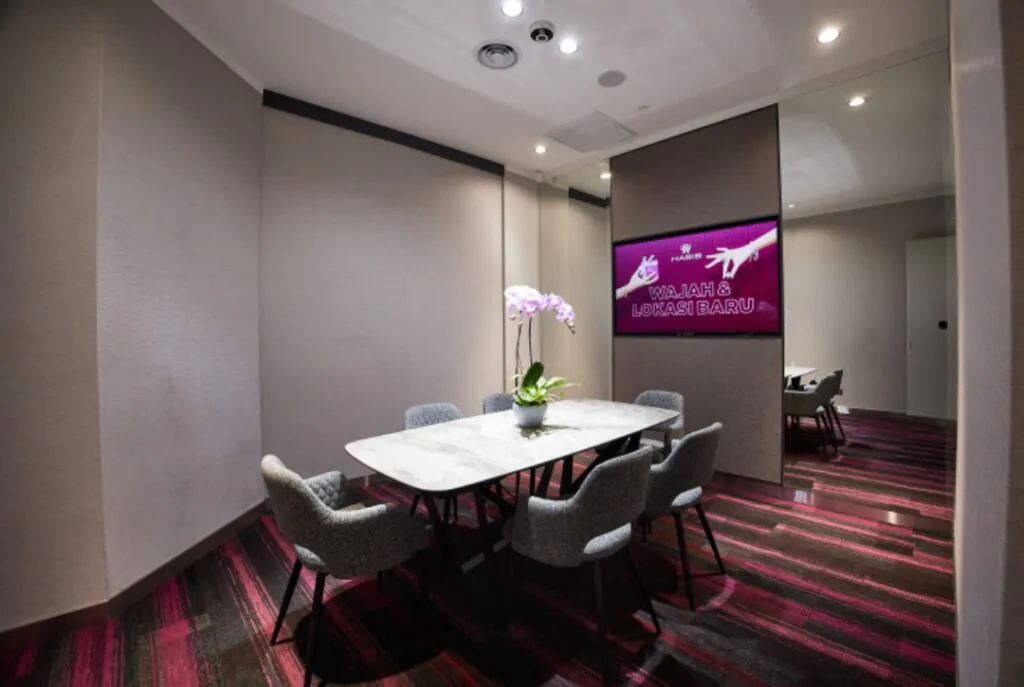 The showroom also comprises private and semi-private areas to provide customers ease of shopping. Constantly evolving and innovating, HABIB continues to push the benchmark of the Malaysian jewellery retail experience, while maintaining a sense of familiarity, trust and comfort – a hallmark of the HABIB experience.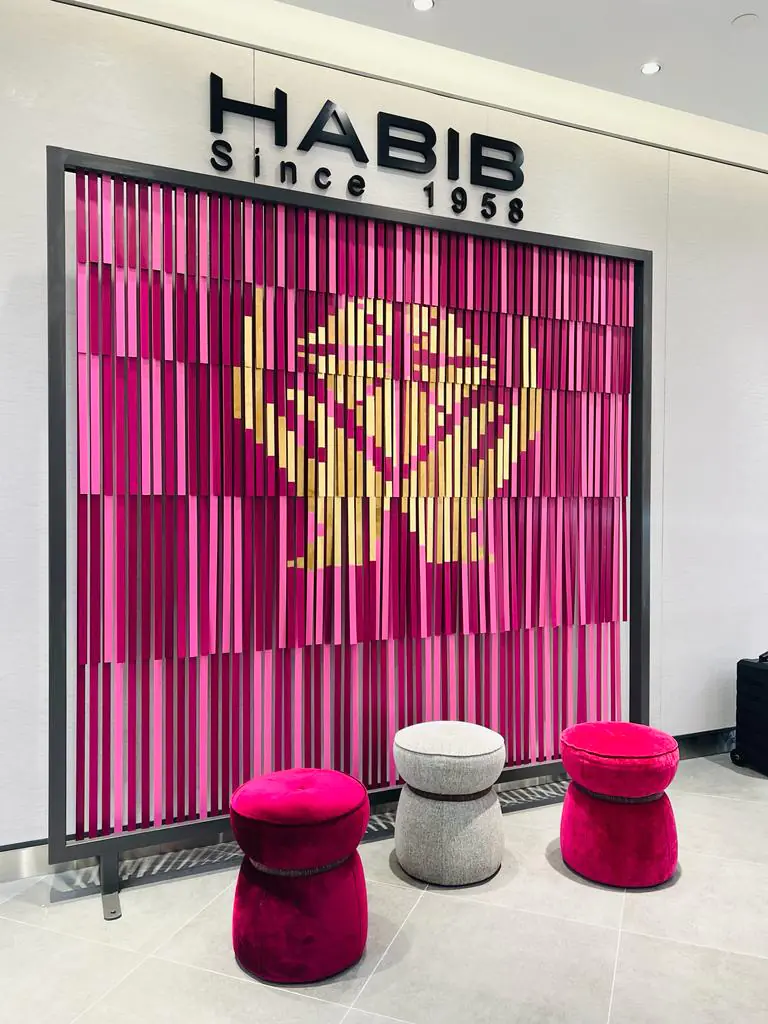 Within the showroom gallery, there is a custom designed feature wall inspired by traditional songket weaving with a modern twist to pay homage to Malaysia's craft-making industry. It is constructed with aluminium strips, each one adorned with HABIB's vibrant purple hue representing the cultural diversity of the country. Gold leaf and bronze leaf were hand-applied to depict the HABIB logo, a portrayal of the heritage of the brand and identity.
Customers visit HABIB for many reasons – from commemorating special moments, to marking milestones, or simply to look at beautiful pieces of jewellery. HABIB understands the importance of these moments and in finding the perfect piece of jewellery for any occasion.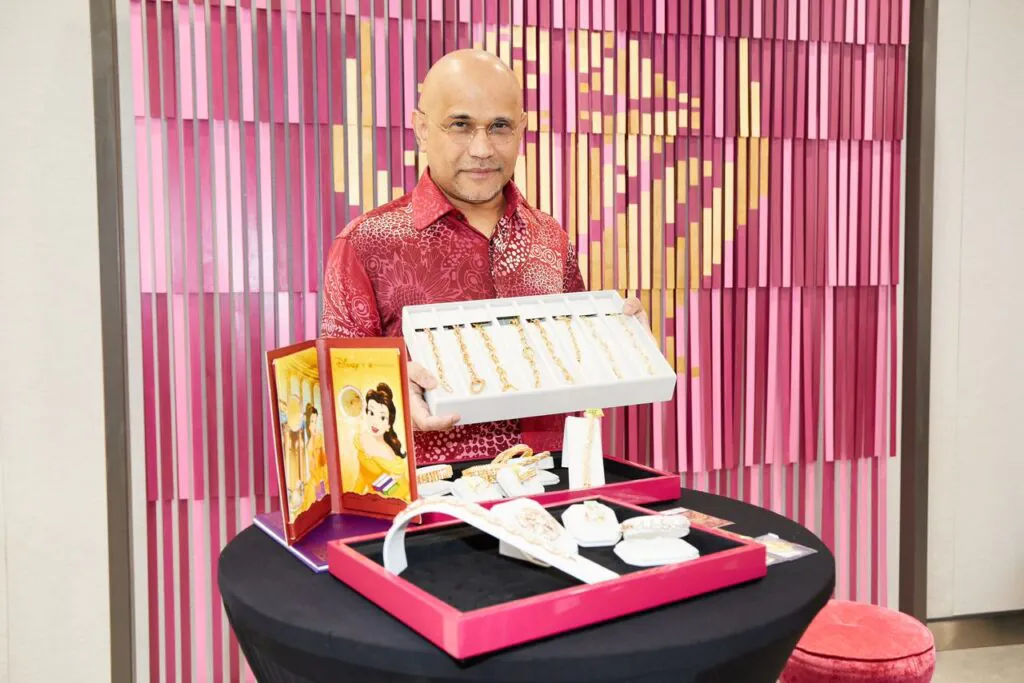 As part of the customer experience, HABIB ensures the availability of a wide array of jewellery. This includes the well-loved HABIB Oro Italia 916® collection, available only at HABIB. In addition, this new store has a dedicated counter with a variety of exclusive diamond jewellery in many shapes and forms, as well as certificated diamonds for weddings and custom-made pieces.
In celebrating its 30th year at Alpha Angle, HABIB's newest showroom marks another milestone with a new look, concept and experience.
For more, visit HABIB's website or follow its Instagram, Facebook and TikTok.
More on jewellery? Read: