While we're familiar with H&M's stylish everyday fashion, footwear, accessories, and even home décor, H&M Innovation Stories is the polar opposite, as it creates avant-garde garments through sustainable means and materials. H&M Innovation Stories debuted in 2021 and has since unveiled a series of circular collections, some of which include animal-friendly fashion and alternatives to animal-derived materials.
H&M and H&M Innovation Stories have consistently pushed the sustainable narrative in their fashion pieces through the use of circular design strategies and fabrics that reclaim waste, as well as more sustainable methods of working with colour.
H&M Innovation Stories goes above and beyond with collections that explore blurring boundaries between our online and offline lives, and combines the craftsmanship of high fashion with the fantasy of virtual wardrobes.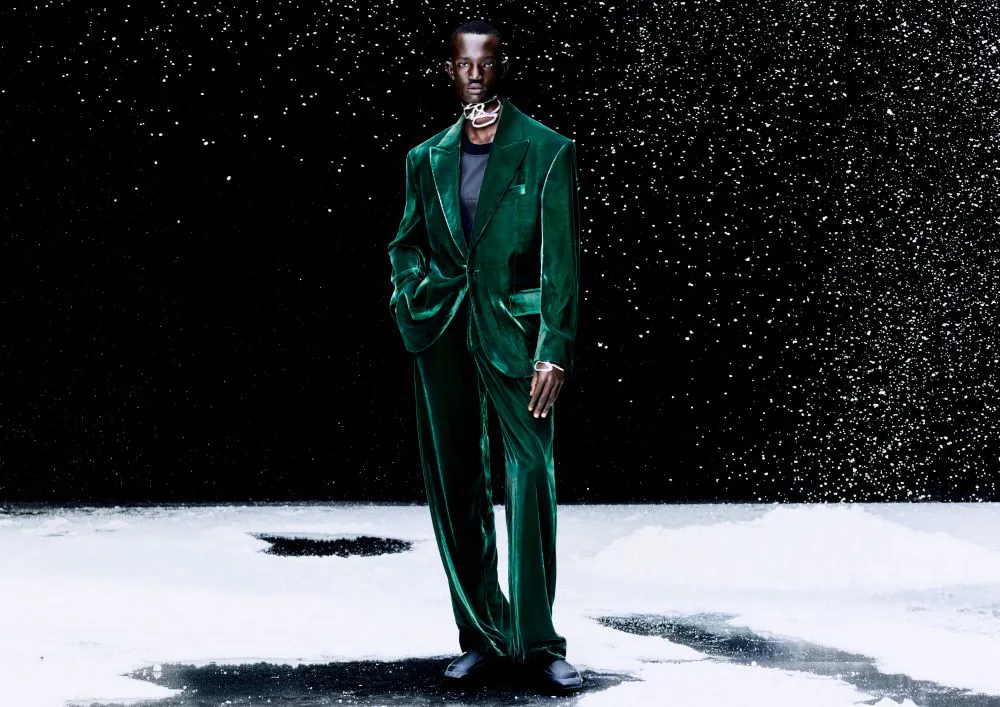 The latest showcase is H&M Innovation Metaverse Design Story Collection – where fashion transcends the future. Drawing inspiration from the immersive potential of the Metaverse as well as the tactile splendour of the physical world, the ready-to-wear collection invites self-expression and explores sustainability in three dimensions:
The first consists of standout womenswear and menswear looks, as well as a series of circularly designed accessories.
The second involves the availability of multiple pieces as part of a rental programme in select H&M stores.
Then there's the digital collection, co-designed and crafted by H&M and the Institute of Digital Fashion, a digital atelier and thinktank based in London.
Prêt-à-porter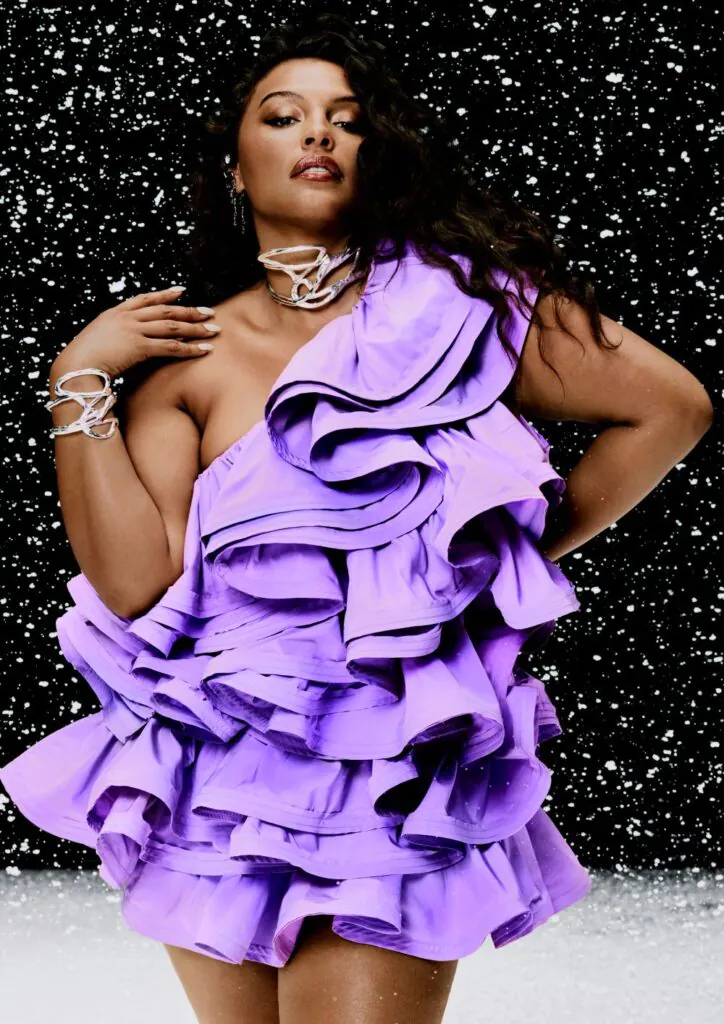 H&M's show-stopping new collection, which includes both women's and men's clothing, combines eye-catching silhouettes with intricate embroidery and a bold colour palette. With a more-is-more attitude, the collection doesn't shy away from experimenting with different silhouettes, textures, colours, and even materials.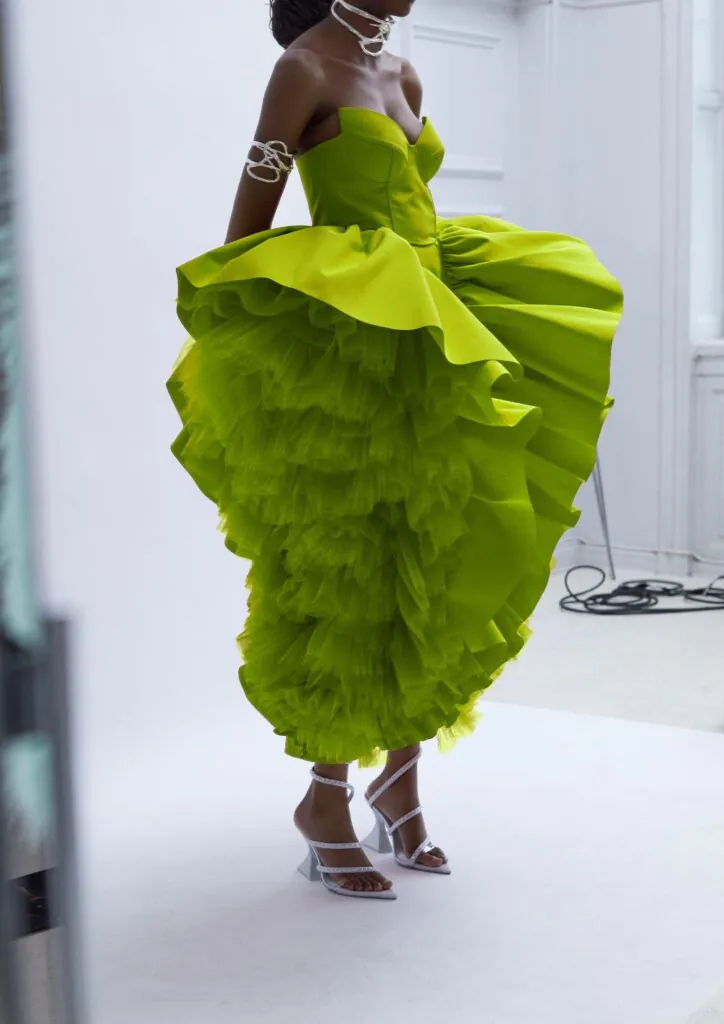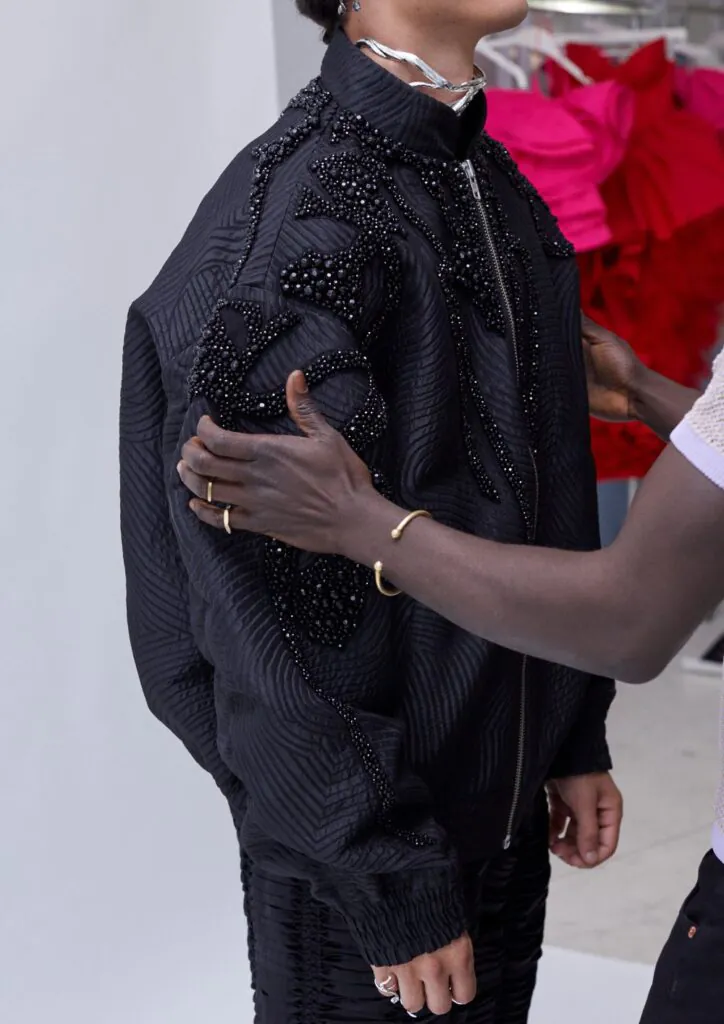 Two main highlights of the women's and men's collections are not something we should overlook – or could even overlook, in our opinion. A corset-waisted, neon-yellow dress with a dramatic tulle skirt; and an oversized, black beaded bomber jacket with relaxed tailoring.
The Innovations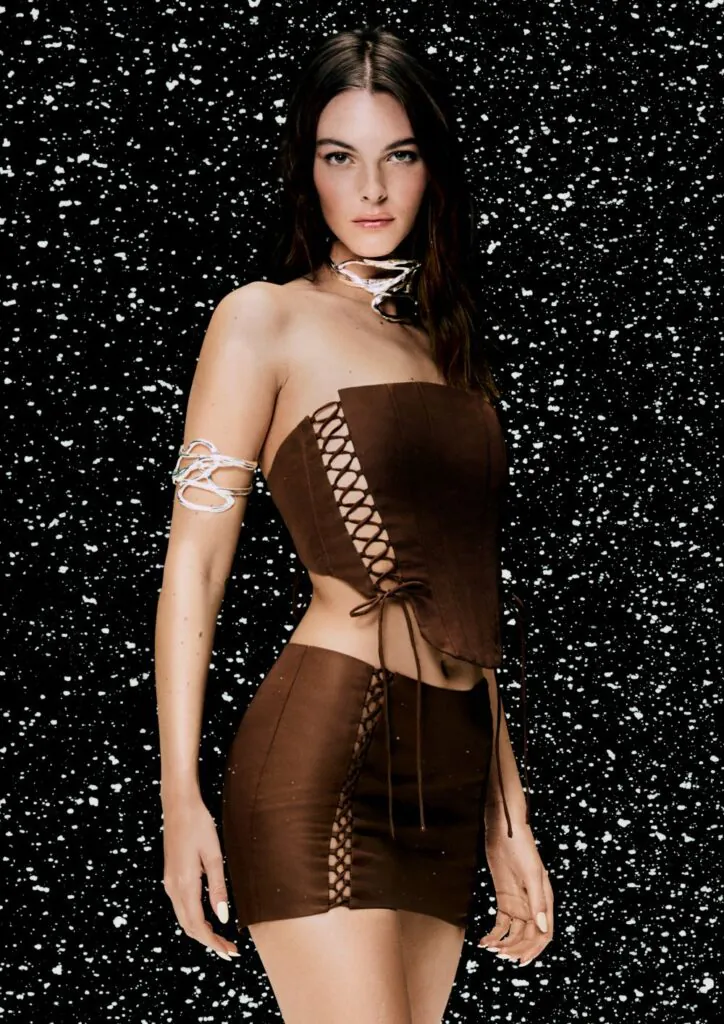 Circularity is the true goal of H&M Innovation Stories, and that includes this particular collection. Several pieces feature recycled polyester fibres made entirely from old garments and textile waste collected in collaboration with H&M's in-store garment-collection programme.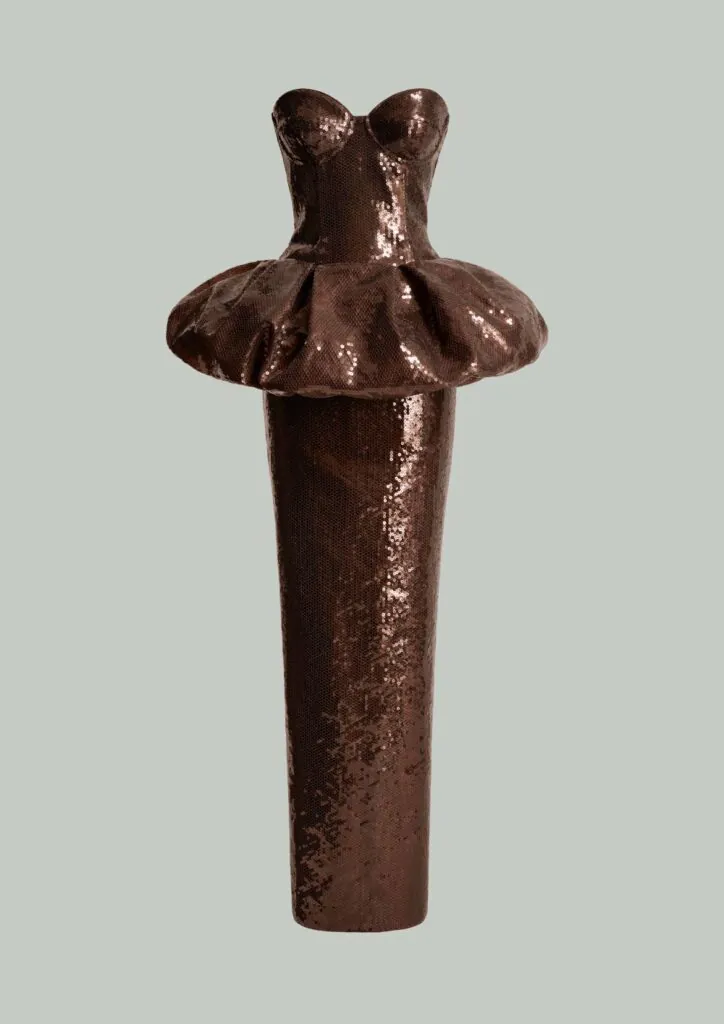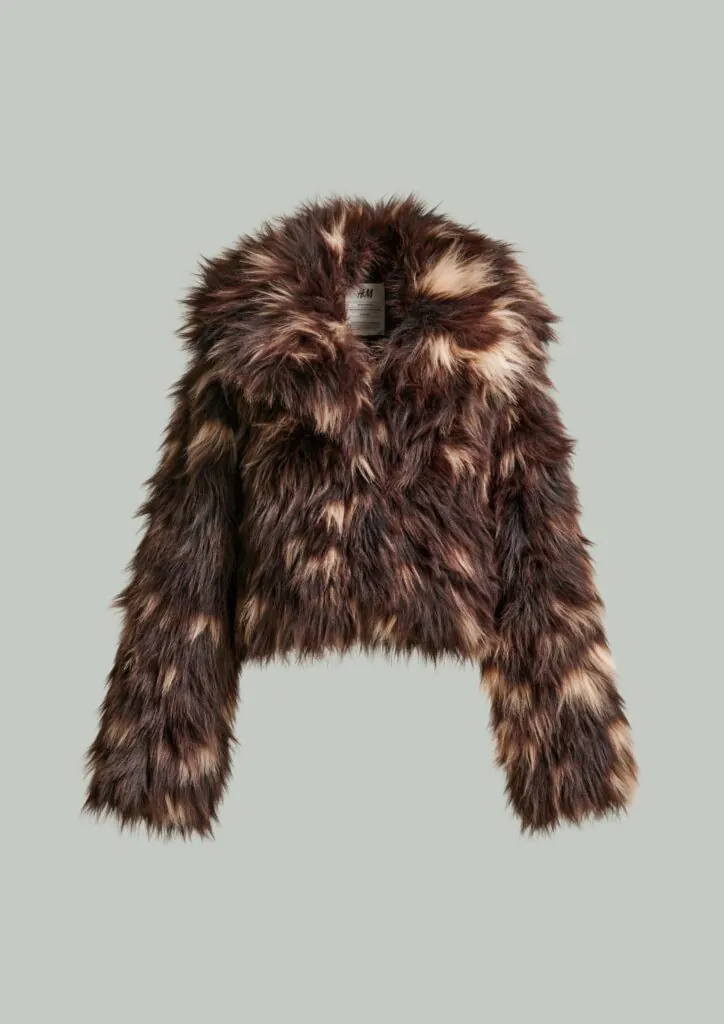 Innovative materials including REPREVE® Our Ocean™ – recycled polyester made from ocean-bound plastic bottles – features a faux-fur coat and jacket. Additionally, two dresses, a pair of leggings, and a blazer-and-skirt combo are embellished with 100% recycled sequins made from plastic-bottle waste.
The Digital Collection 
Partnering with the Institute of Digital Fashion, H&M Innovation Metaverse Design Story introduces five augmented reality filters that enable consumers to virtually try-on the new collection. Snapchat AR fashion lenses enable virtual try-on, seamlessly blending the physical and digital worlds and empowering customers to express themselves both in-person and online.
The immersive digital space will be accessible through the H&M app and will launch on December 8th, offering customers the possibility to try on unique digital garments as well as a glimpse into the future, where digital art increases the expressive possibilities of fashion.
H&M Innovation Metaverse Design Story Collection drops on 8th December 2022 and will be available exclusively on H&M's website!
More on H&M? Read these: