Furniture shopping can sometimes be frustrating. The selections might be daunting, which is especially true if you aren't sure exactly what you're searching for. There are several things to think about while choosing a couch or desk, for instance. So starting with a trusted retailer is the first step to getting the furniture you need!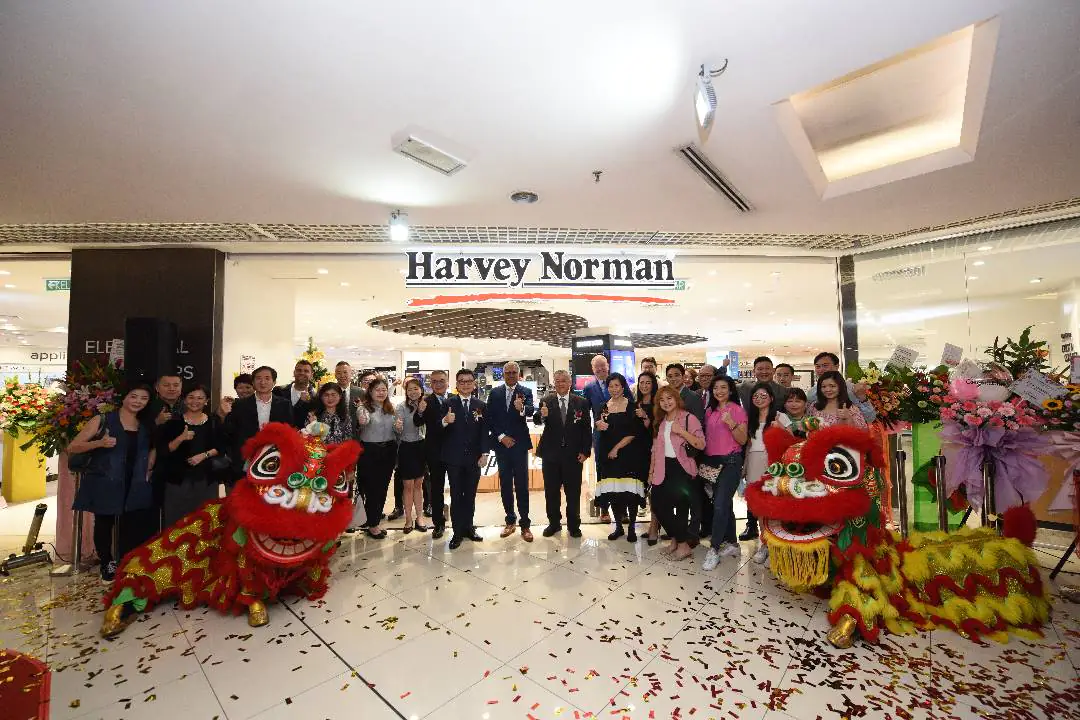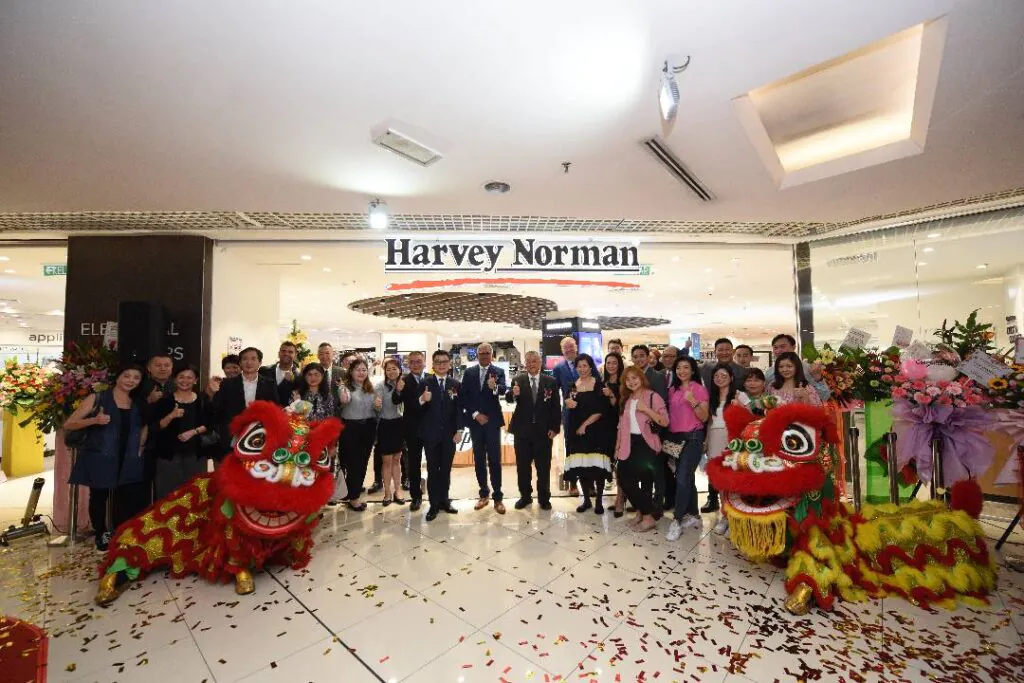 Enter Harvey Norman. The mega furniture brand reached a new milestone in Malaysia recently with the official opening of its 28th outlet at 1 Utama.
The 1 Utama superstore occupies a floor space of over 30,000 square feet, offering a comprehensive range of Electrical Appliances, Computers, Furniture, and Bedding Products from top global brands at unbeatable prices. And in line with the Harvey Norman Shop with Confidence policy, shoppers are welcome to negotiate for the best deals!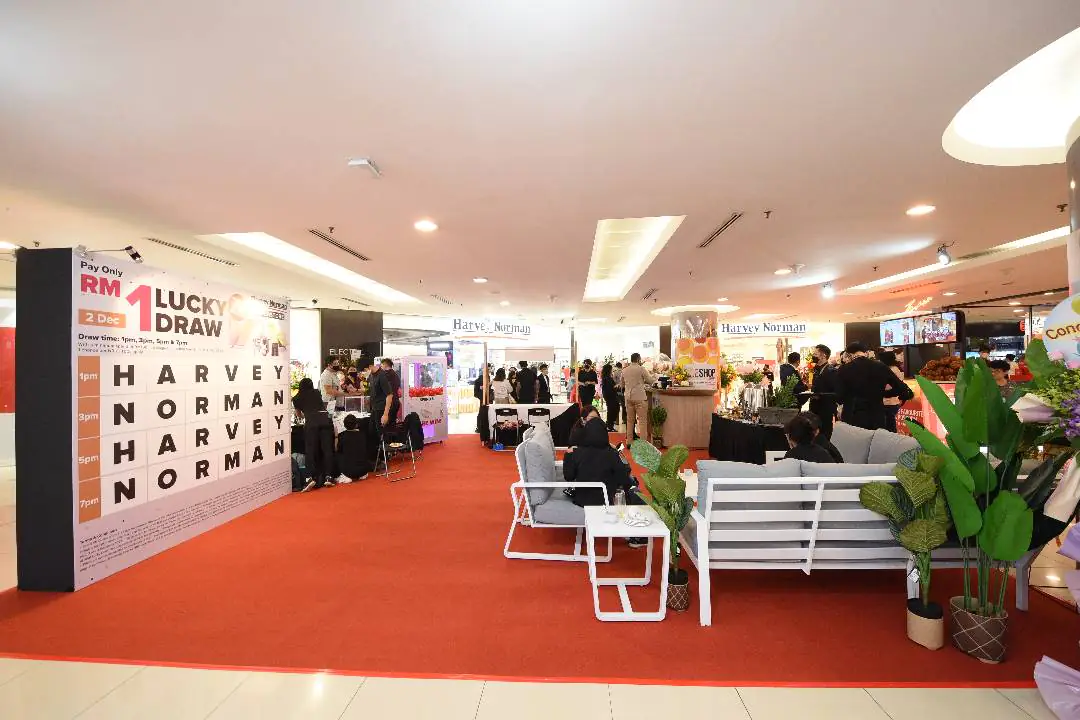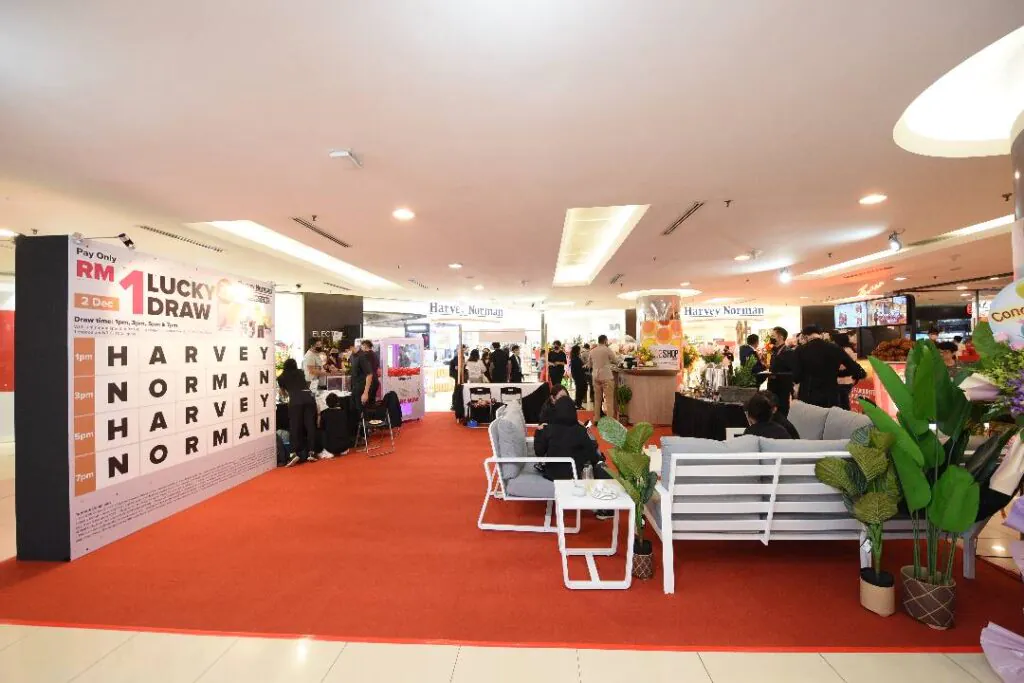 Spend and SURE Win
Customers are guaranteed to win attractive prizes, including vouchers worth up to RM50,000, with a minimum spend of RM300.
Pay Only RM1 Lucky Draw
Customers stand a chance to pay just RM1 each for highly desirable products such as a 75-inch Samsung TV, a Dyson Supersonic Hair Dryer, coffee machines, smartwatches and more. All they need to do is spend a minimum of RM100 for a chance to buy. Conditions apply.
Consumer Electronics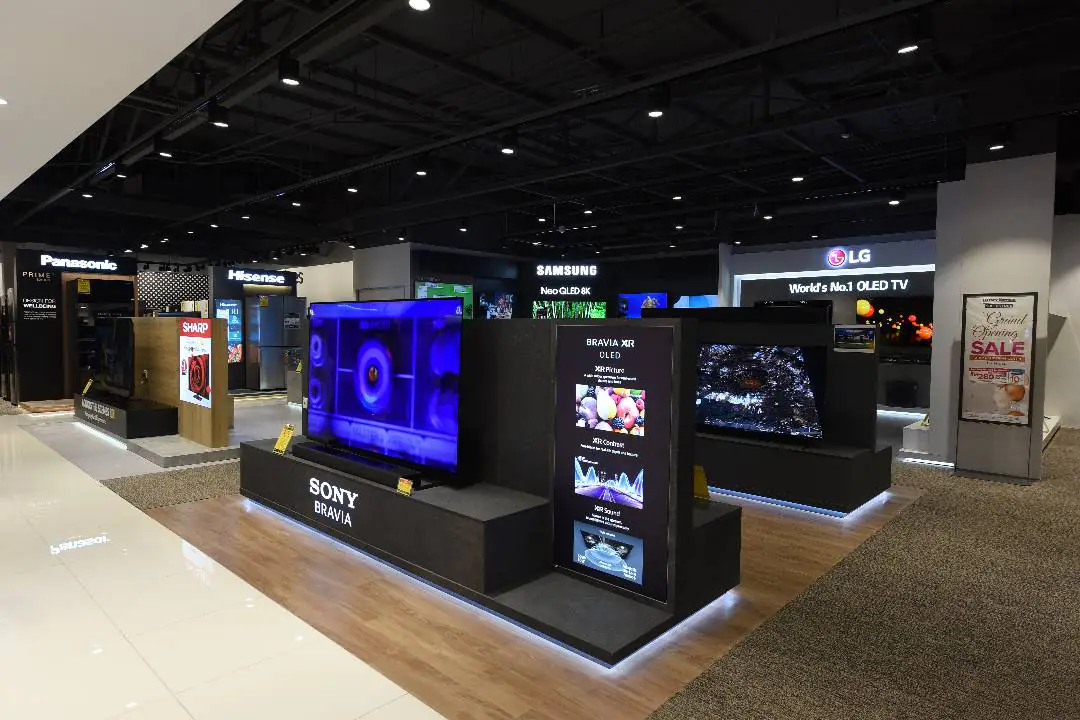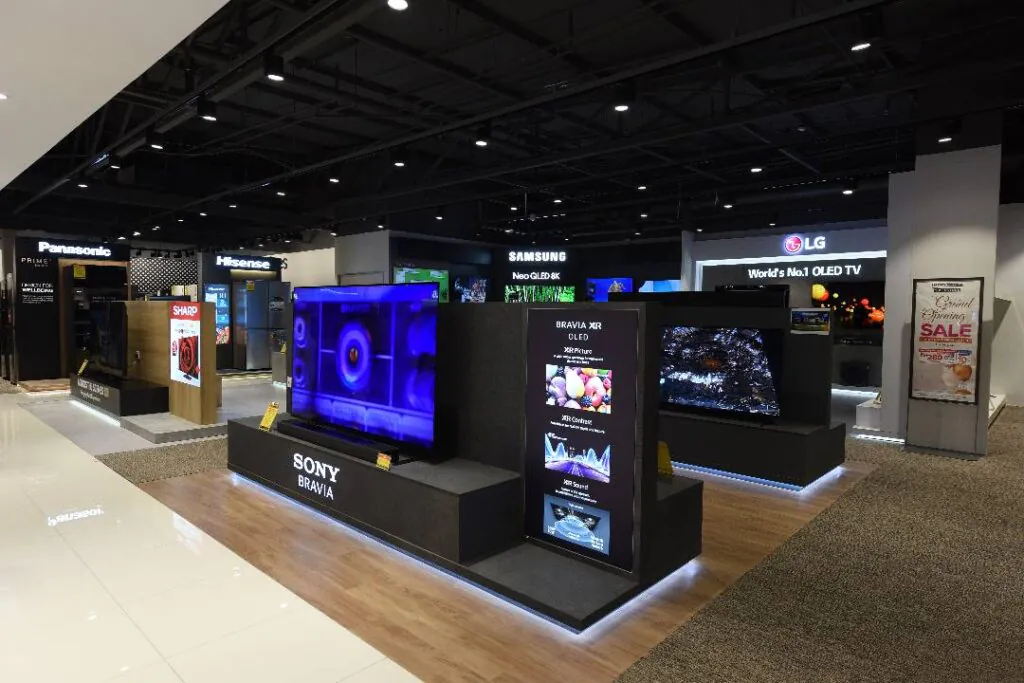 Think large screen, think Harvey Norman. The brand new 1 Utama superstore carries a massive range of large-screen TVs, from entry-level to high end models, and from top global brands Samsung, LG, Sharp and Sony.
Meanwhile, home cooks will be delighted to learn that there are over 100 models of European cooking appliances from exclusive brands like Bosch, Fotile, Electrolux, as well as automatic, manual or capsule coffee machines from top brands like Breville, Delonghi, Philips, Nespresso and more.
Feeling overwhelmed by the wide variety of choices? Don't worry, as Harvey Norman's Cooking Specialists are prepared to assist shoppers in making well-informed choices.
Latest Tech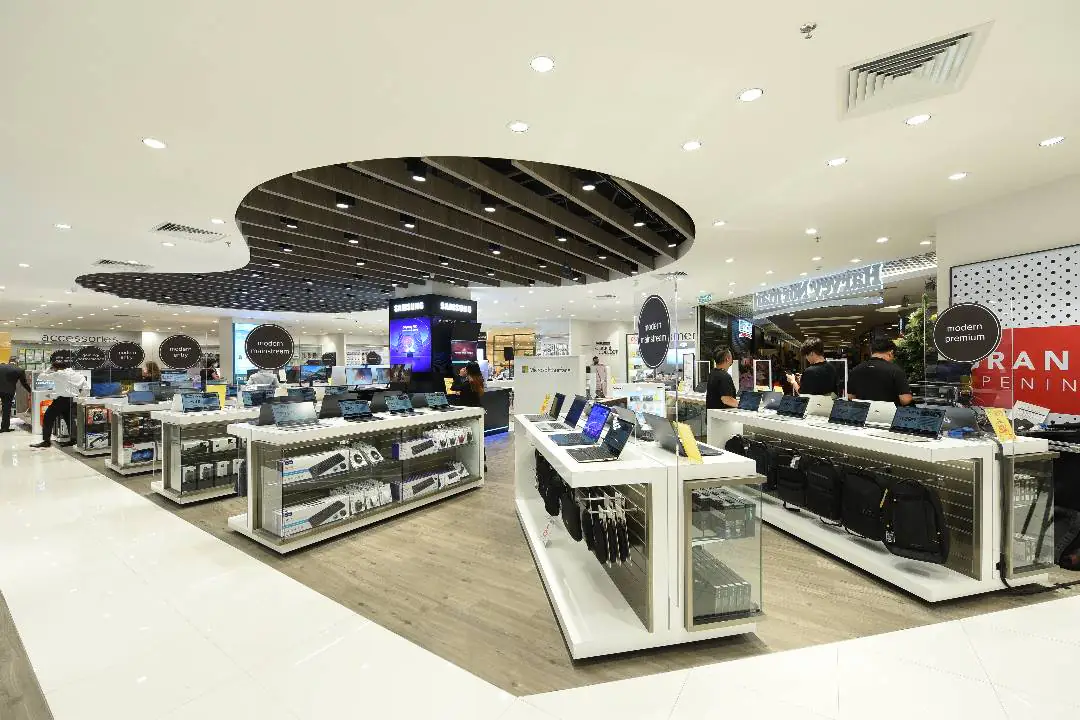 Tech junkies, rejoice! The 1 Utama superstore houses the latest trends in technology and gadgets, from reliable, modern PCs to the coolest gaming laptops and console models at Harvey Norman's Game Hub. The latest smartphones and tablet models from Apple, Samsung, Huawei, Vivo, Honor are also available for hands-on browsing and demonstration. The lifestyle digital imaging section also features products from established brands such as DJI, GoPro, Instax and Canon, which are suitable for shoppers with a keen eye for photography.
Furniture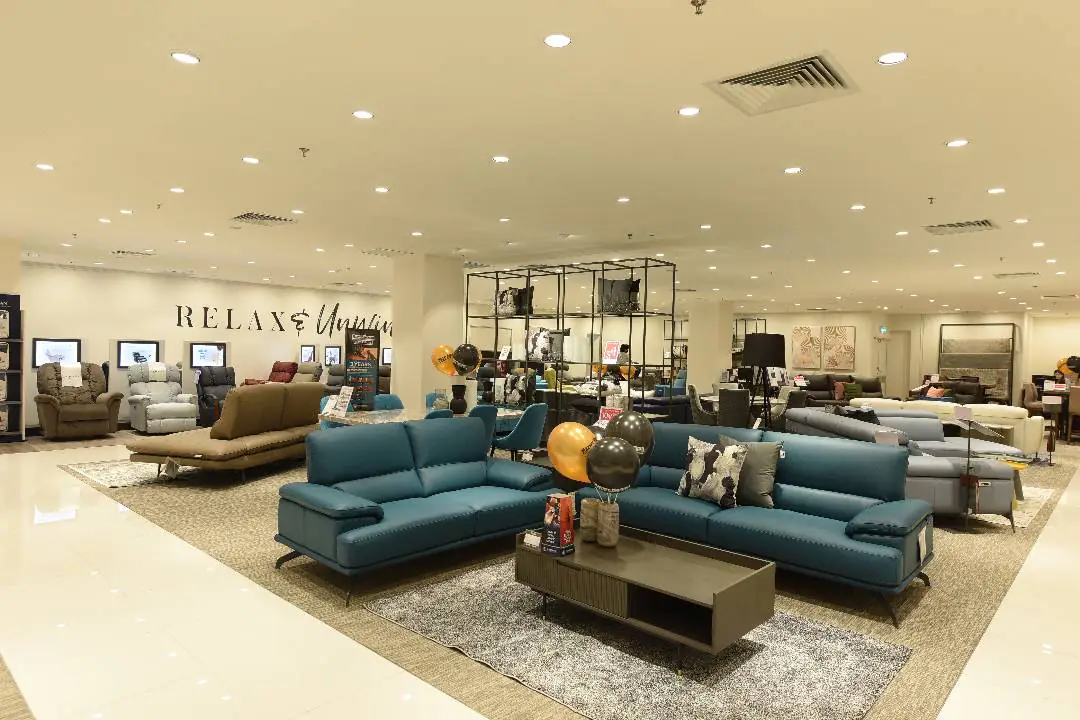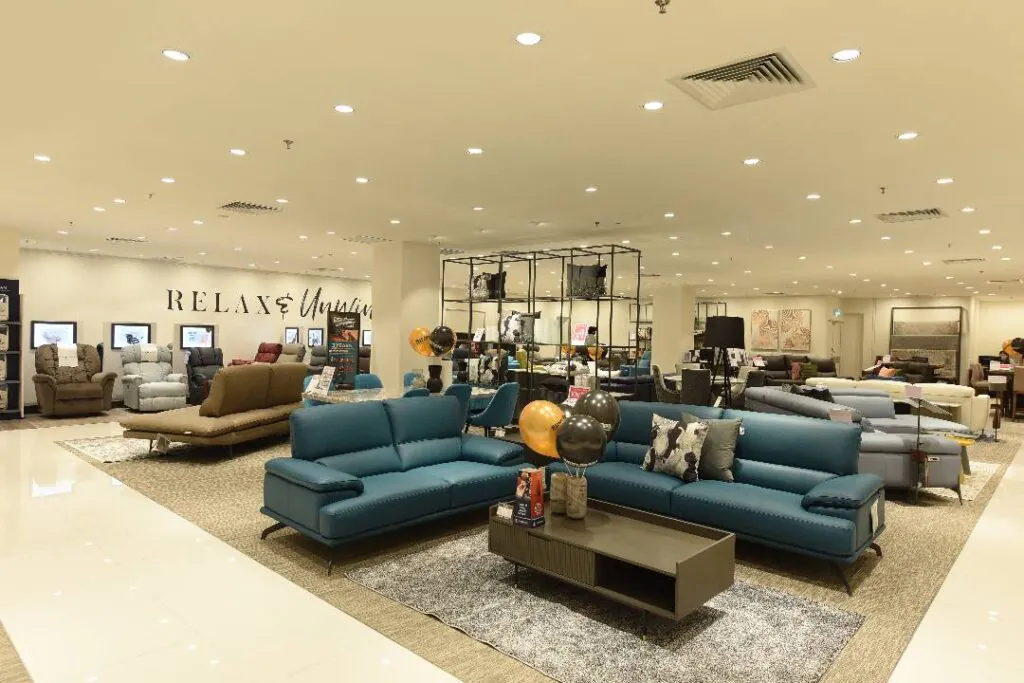 Be spoilt for choice with Harvey Norman's massive furniture range – from sofas to dining sets, to recliners and outdoor lounges – available at various price points that will meet every homeowner's budget. The 1 Utama superstore carries the widest range of eco-friendly furniture – over 30 furniture pieces on display to be exact. This collection of sustainable furniture is produced using modern recycled fabrics, composed of plastic bottles and FSc certified wood.
Looking for extraordinary comfort? Come and experience the wide range of international brand recliners such as La-Z-Boy from the United States and Norwegian brands IMG and Stress-less, which offer exceptional comfort, quality and relaxation. Shoppers can experience the comfort of these recliners in-store.
Bedding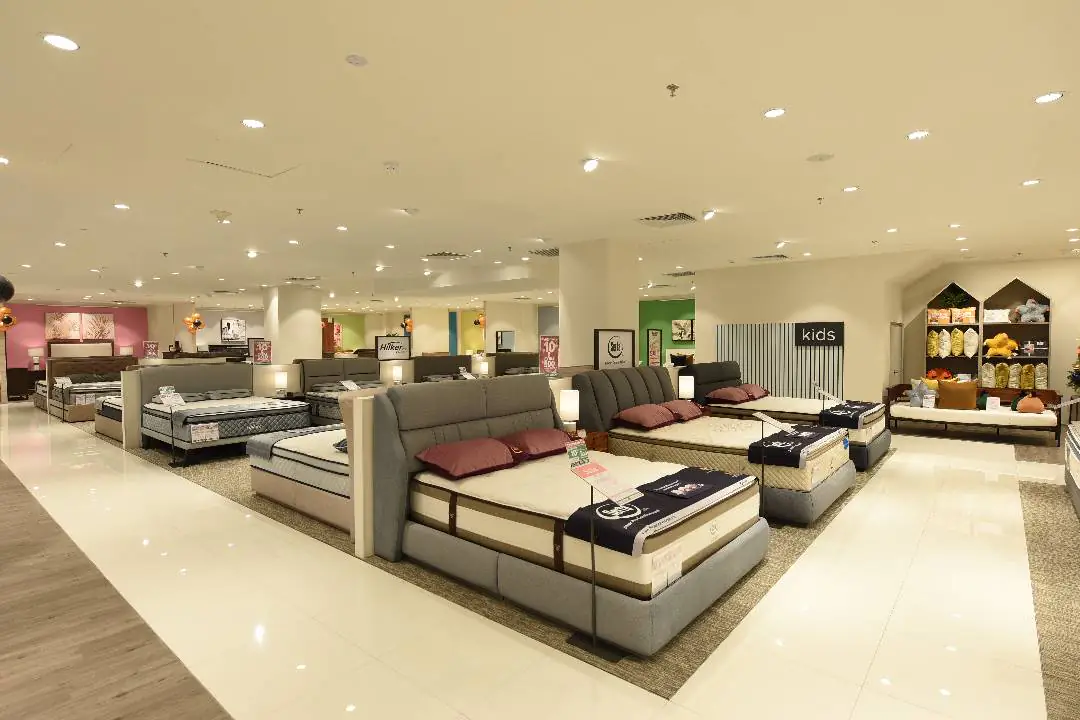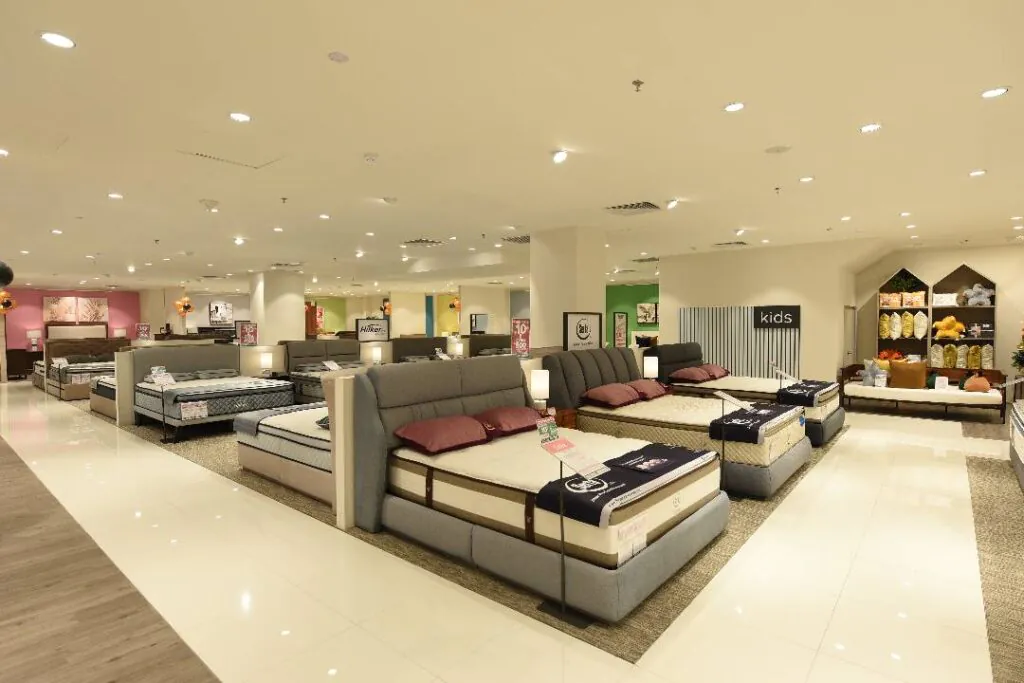 Invest in quality sleep with world-renowned mattress brands at Harvey Norman, with brands such as Serta & Sealy from the USA, as well as Hilker & Musterring from Germany.
The 1 Utama superstore will be the first and only store to carry the exclusive Hilker Heavenly Sleep Mattress Collection, which is made with a Graphene-tech fabric cover – a smart fabric 1 million times thinner than human hair, with the ability to reduce static electricity and protect our bodies from stress.
Those looking to upgrade their bedroom can browse through an impressive line-up of bedroom furniture and the Designer Bed Frame Collection. The metal bed frames come in sleek and modern designs with options of half leather, fabric or suede to suit every individual's taste.
For more, visit Harvey Norman Malaysia's website, Facebook and Instagram page.
More on lifestyle? Read:
From Cookware To Underwear: RPG Rules With Range Of Fashion, Lifestyle Products