Malaysia's very own footwear label, Lewré, has been in business since 1997. Over the last few decades, the brand has become globally successful, gaining wide recognition in the fashion industry, and attaining international success comparable to other prestigious Malaysian labels, such as Jimmy Choo. Targeting the mass market, Lewré and its amazing shoes can be found in the majority of Malaysia's major malls and department stores.
But Lewré is stepping up its game and heading straight for bougie, with the introduction of a sister brand, Lewré Bespoke. The sub-label focuses solely on the high-end market, which appreciates exclusivity, customization and high craftmanship. Demonstrating that it walks the talk, Lewré recently opened its flagship store, Lewré Bespoke Galleria, in the heart of Bangsar. The outlet is outfitted with high-tech scanners and AI technology to acquire precise measurements for each patron in order to produce an immaculate pair of shoes, handmade to fit the customer's every desire.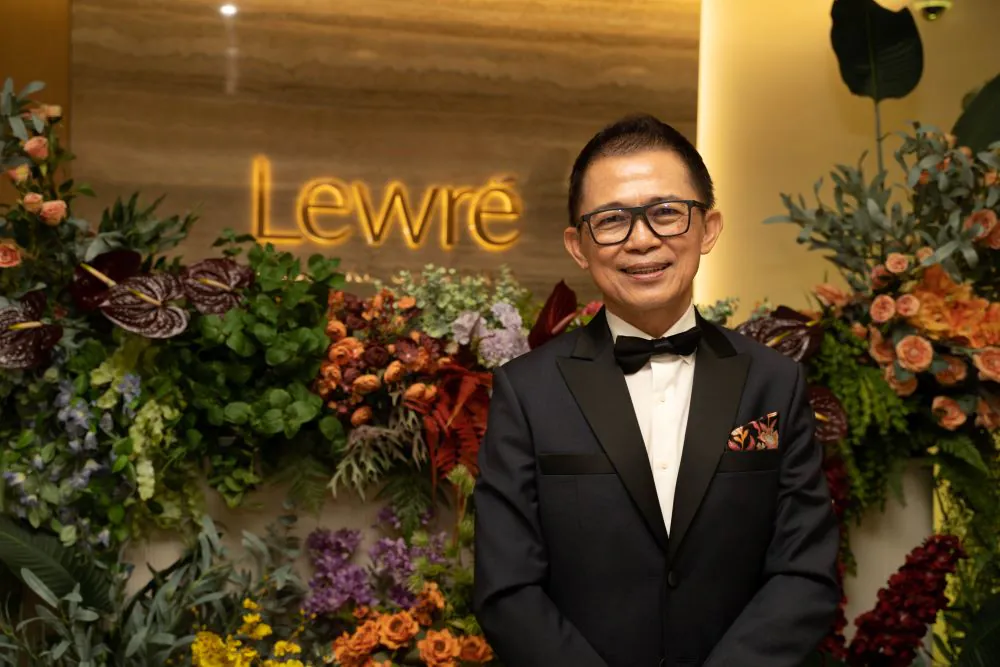 Dato Lewré Lew, Founder of Lewré Bespoke, attended the store's opening and discussed his future plans for the brand. The label aims to open over 100 stores across Asia by 2025, showcasing the excellence of Malaysian craftsmanship, while also propelling the local fashion industry forward.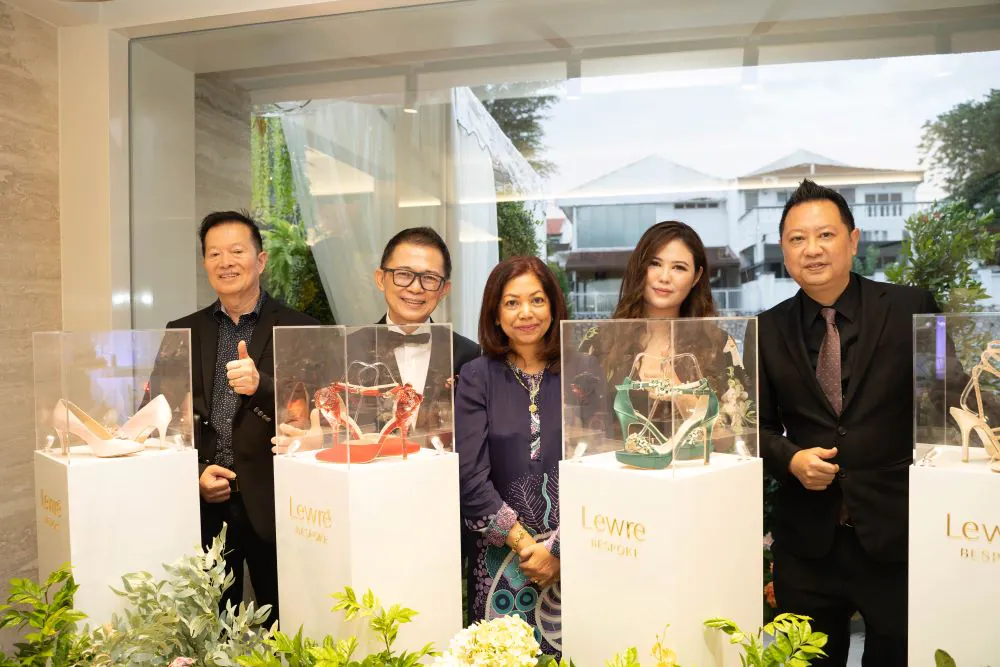 The flagship store's launch coincided not only with the brand's 25th anniversary, but also the release of Lewré's newest show-stopping shoe collection, 'Garden of Eden.' It's inspired by the biblical story of Genesis and features floral and animalistic aesthetics, with bold colorways ranging from striking blue and red hues to subtle nude and pink notes.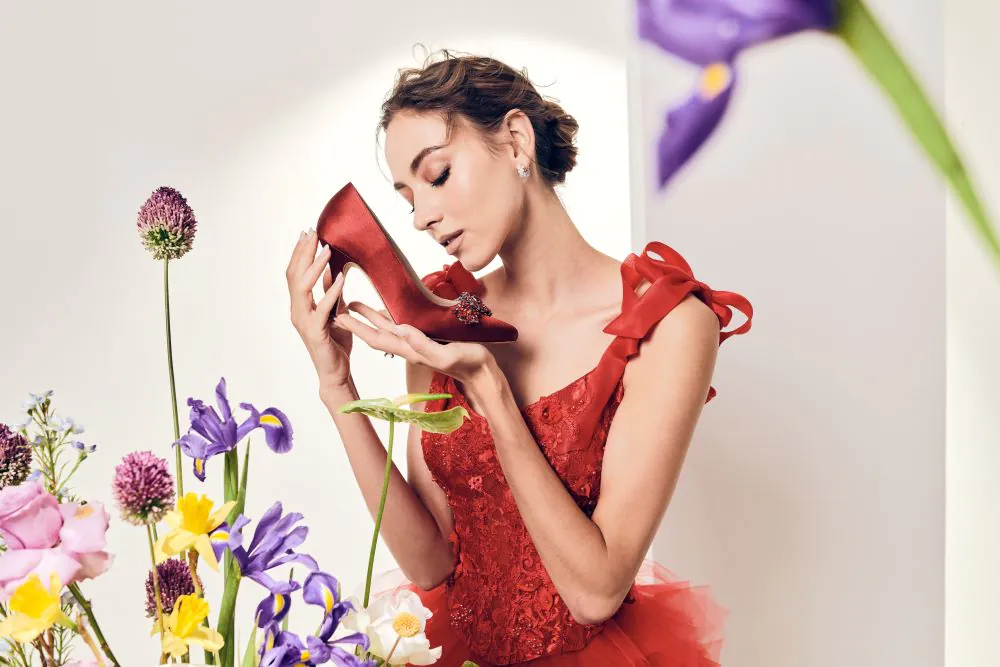 The designs, which number over 18, are a reflection of Lewré Bespoke's timeless and superior craftsmanship. One of the shoes was even made to look like a luscious flower, with over 1,400 Austrian crystals hand stitched onto each striking petal – that's how meticulously-handcrafted each product in Lewré Bespoke is.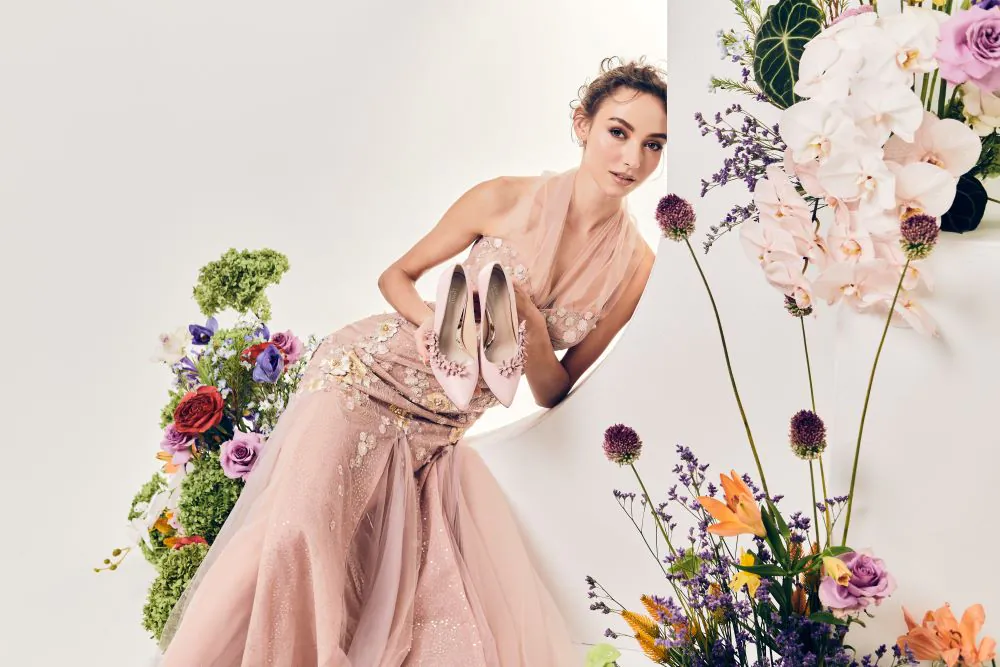 Dato Lewré Lew said of the new Garden of Eden collection: "This line is where art, culture, and craftsmanship come together seamlessly."
Lewré Bespoke Galleria
Address: 55, Jalan Maarof, Bangsar.
Hours: Opens every day from 10AM -7PM.
Visit Lewré Bespoke Galleria at Bangsar and try on the new Garden of Eden collection!
More on shoes? Read these: