Drive just 2 hours north of Kuala Lumpur, and you're transported to a magical world!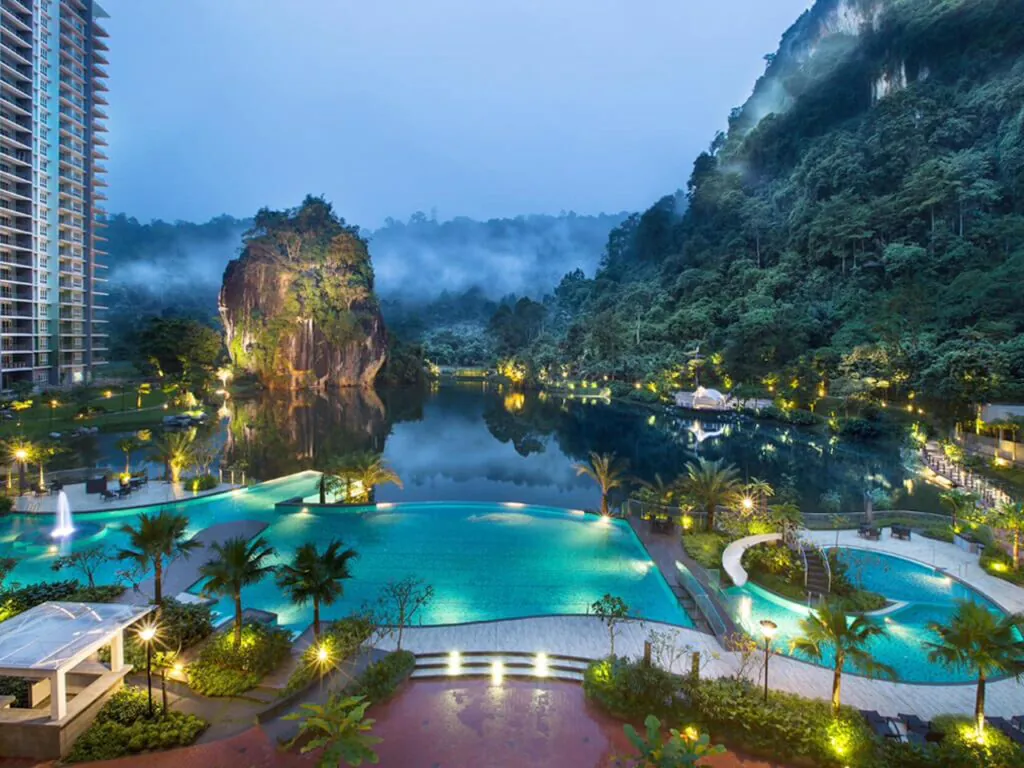 The Haven Ipoh is a luxury resort and residences of 512 units of condominiums with full facilities, which sits on 13.6 acres, and is surrounded by 14.427 acres of landscaping, amidst a beautiful, natural and heavenly environment – just minutes away from Ipoh City centre. Its magnificent and well-designed 3 towers are the tallest condominiums in Perak! The development is situated next to natural virgin forest with 280-million-year-old limestone hills, centred around a 4-acre natural lake, with pristine water constantly flowing from the hills and underground springs. There is no visible pollution whatsoever!
It's possibly the only haven of its kind in the world – you can live by primary forest AND in the city at the same time! The project aspires to offer extremely high-value residences with 5-star hotel quality in design, building, and management, without the premium attached to 5-star residences.
Advantages of The Haven
The Haven started as a vision of the future in condominium living. The concept, one that emphasizes harmony between man and nature, strives to maintain the modernity of luxurious living amidst unspoilt nature that surrounds it. The Haven stands tall as an astounding property that is unrivalled in its position, its value and its offerings. Although surrounded by natural forest, the resort provides various facilities to cater to the needs of its guests. Here's what you can get at the Haven Resort:
Set Within Nature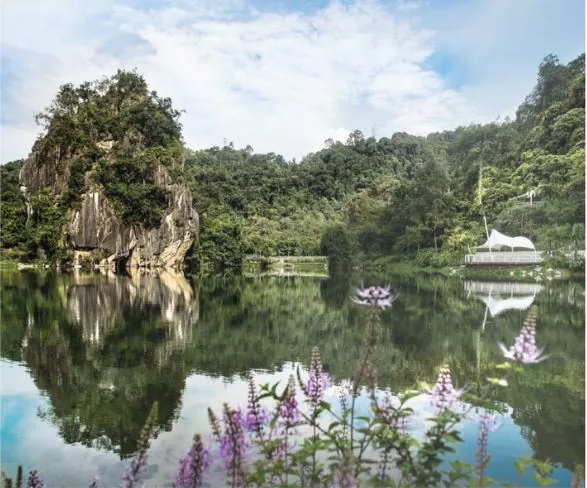 The beautiful resort is set on the edge of an evergreen virgin forest on a prehistoric site dating over 200 million years. This pristine habitat, fronting a natural, ever-flowing lake, is home to a variety of birds and insects and hundreds of beautiful and unique flora and fauna species.
Convenient Location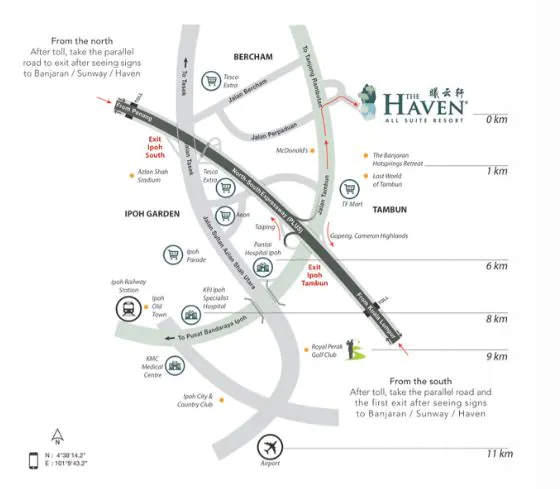 Set in nature and only 15 minutes to the city centre, The Haven is possibly the only resort residence in the world where one can live by a primary forest and in the city at the same time. It's almost equidistant by road between Kuala Lumpur (2 hours) and Penang (1.5 hours); and 1 hour each to the highlands in the east and to the sea in the west.
Safe and Secure Environment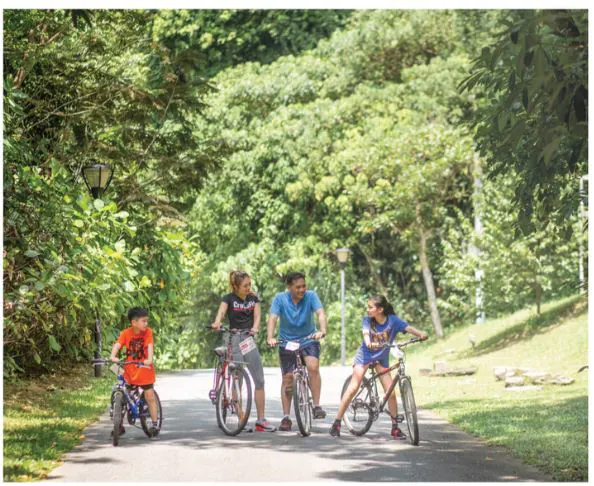 The Haven offers the ideal environment for those in need of rest, recuperation or to de-stress, especially in a time such as this. The resort has a comprehensive security setting, complete with guard houses; a concierge at each tower; CCTVs; patrolling; anti-climb, anti-snake and anti-cut fencing; and controlled access card entry.
Wide Open Spaces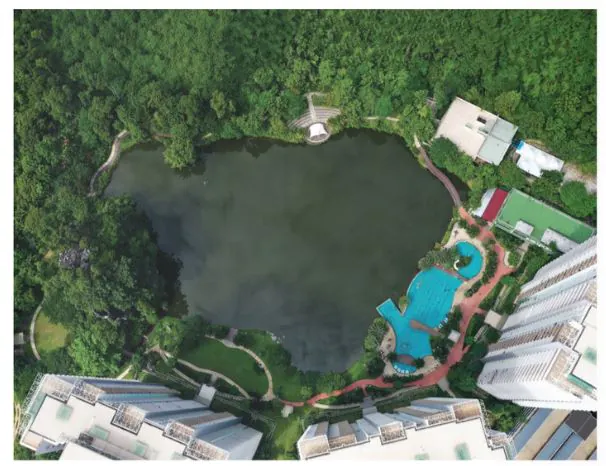 Distancing comes naturally in the spaciousness and airy compounds of the resort. Pristine hills and forests provide safe ventilated areas, reducing the risk of viruses spreading, and helping avert infection. All suites are large in size, with grille gates designed with spotted holes to allow the breeze to weave through. 'Split' and 'void' areas in the buildings allow for maximum sunlight and natural air ventilation.
Comprehensive Facilities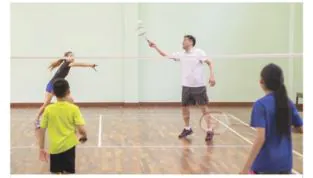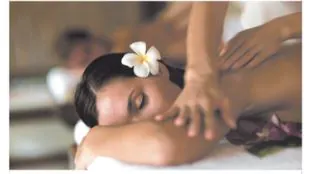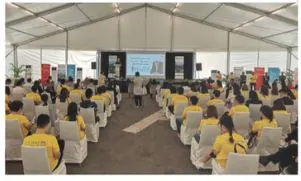 Sporting and leisure facilities include a jacuzzi, fully-equipped gym, spa, steam room, badminton and squash courts, a 600-metre jogging track, tennis court, half-basketball court, playground, business centre, ballroom, private restaurant, shuttle services, bike rental and a helipad. The Haven also facilitates group visits, in a range of social activities that includes archery, teambuilding, conferencing, weddings and more. One of the resort's most popular attraction is its trademarked 60-metre seahorse 5-level swimming pool with a heated jacuzzi and 'see-through' acrylic glass, creating an infinity effect that enhances and complements the natural lake.
For The Entire Family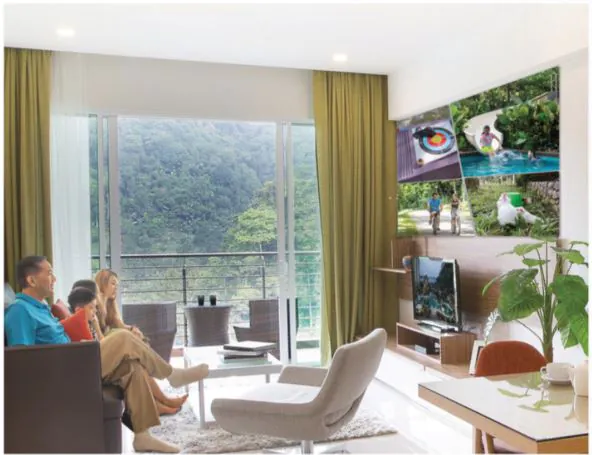 The whole site is planned, designed and operated as a family resort catering to all generations, giving special attention to children and the elderly, including the physically challenged. Specially dedicated to children, the resort provides children with a pool, outdoor playground, indoor junior playroom and pet corner with rabbits and ponies to play with.
Specialty Food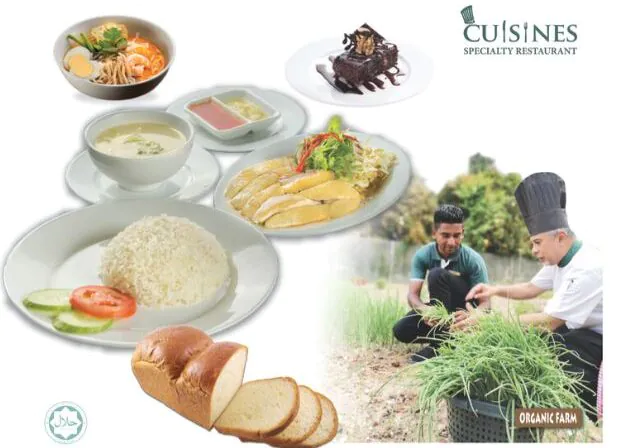 The Cuisines restaurant at The Haven resort uses only quality and natural ingredients where possible, and its dishes are devoid of MSG and artificial flavourings. The Cuisines has been ranked No.1 by TripAdvisor and serves a variety of cuisines – Local Asian, Western, Mediterranean, Kids, Vegetarian, Gluten-Free, Vegan and Bakery items, ensuring that guests need not head out to get a good meal.
Meticulous Cleaning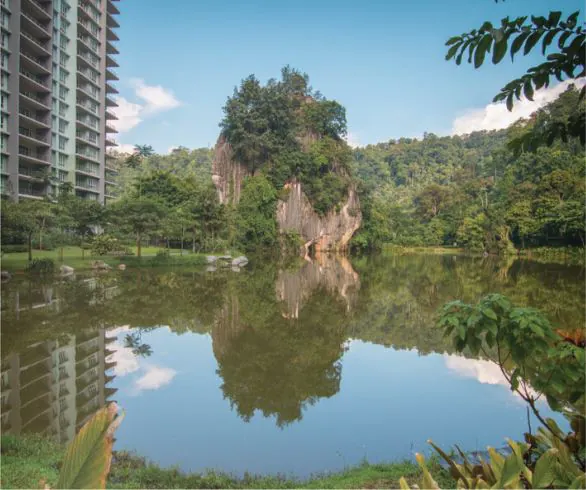 The Haven strictly enforces frequent and high standards of cleaning and sanitization. Although open and natural spaces itself are a boon to safety from viruses, The Haven takes it upon itself to ensure the highest standards of hygiene.
Exceptional Stay Experience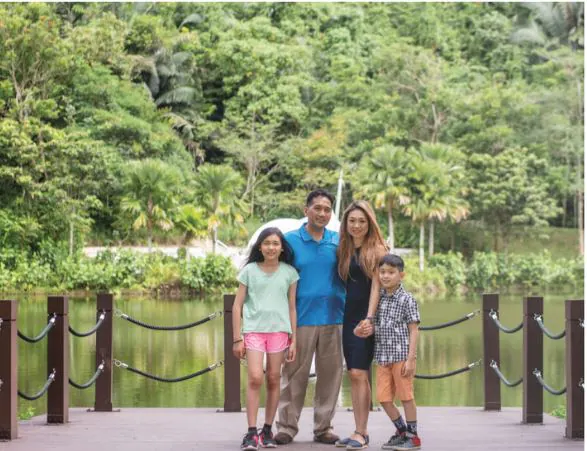 Catering to the family, staff have been trained to give each guest an exceptional stay experience. The Haven has received The Top 1% TripAdvisor' Choice Award for 5 continuous years. The resorts is also certified 5-star by the Ministry of Tourism and Culture, Malaysia and has been accorded 58 national, regional and international awards, including Global Winner for Best Wedding Venue and for Luxury Family All Inclusive Hotel.
The Haven Musical Extravaganza
Recently, from October 27 to October 29, 2022, the Selangor Symphony Orchestra and the award-winning all-suite resort The Haven Resort Ipoh, delighted attendees at The Haven Musical Extravaganza with a one-of-a-kind performance. As a first-of-its-kind 'Sensurround' experience, this musical extravaganza opened the audience's eyes and ears to the grand, emotionally-rich sound of performances by the Selangor Symphony Orchestra as well as other performers such as Jiayao Sun, Dr Hyungi Kim and Asyraf Farhan Adi Zairi.
https://www.youtube.com/watch?v=3wmetSHNjUA
The concert kicked off with an opening brass fanfare with selections from The Sound of Music and the theme from Swan Lake, followed by a beautiful rendition of "You Raise Me Up" and "Edelweiss" from the angelic voices of the children's choir ensemble from the Estee Pook Academy.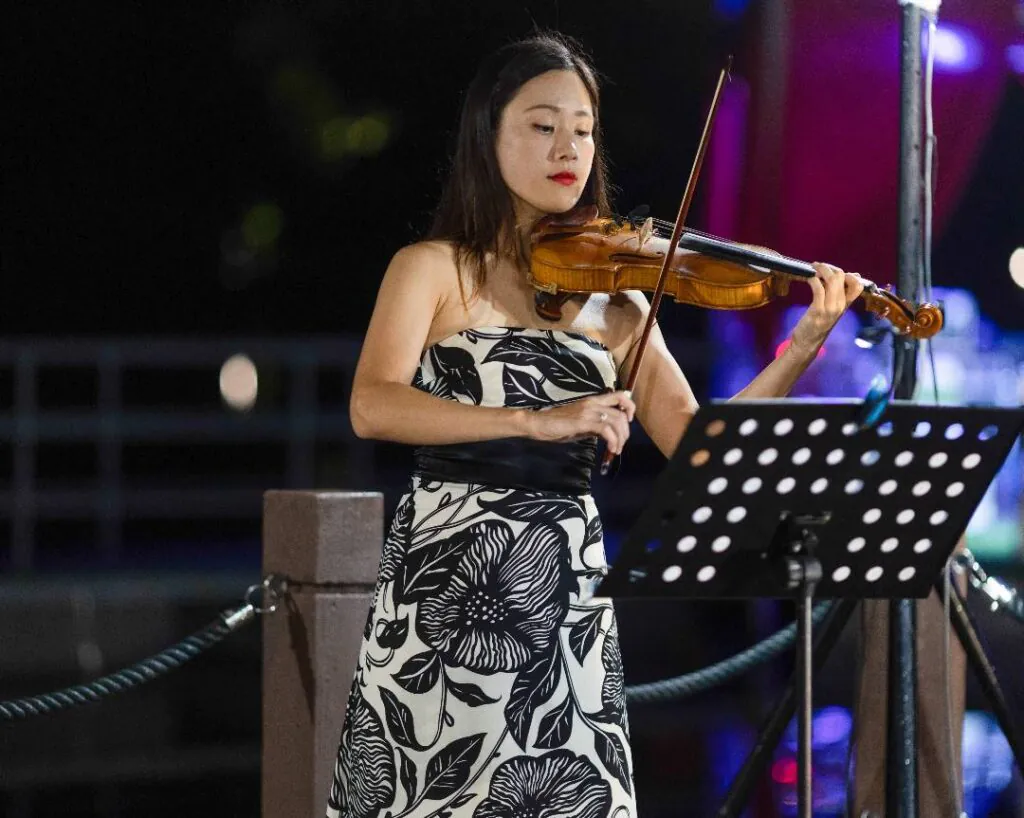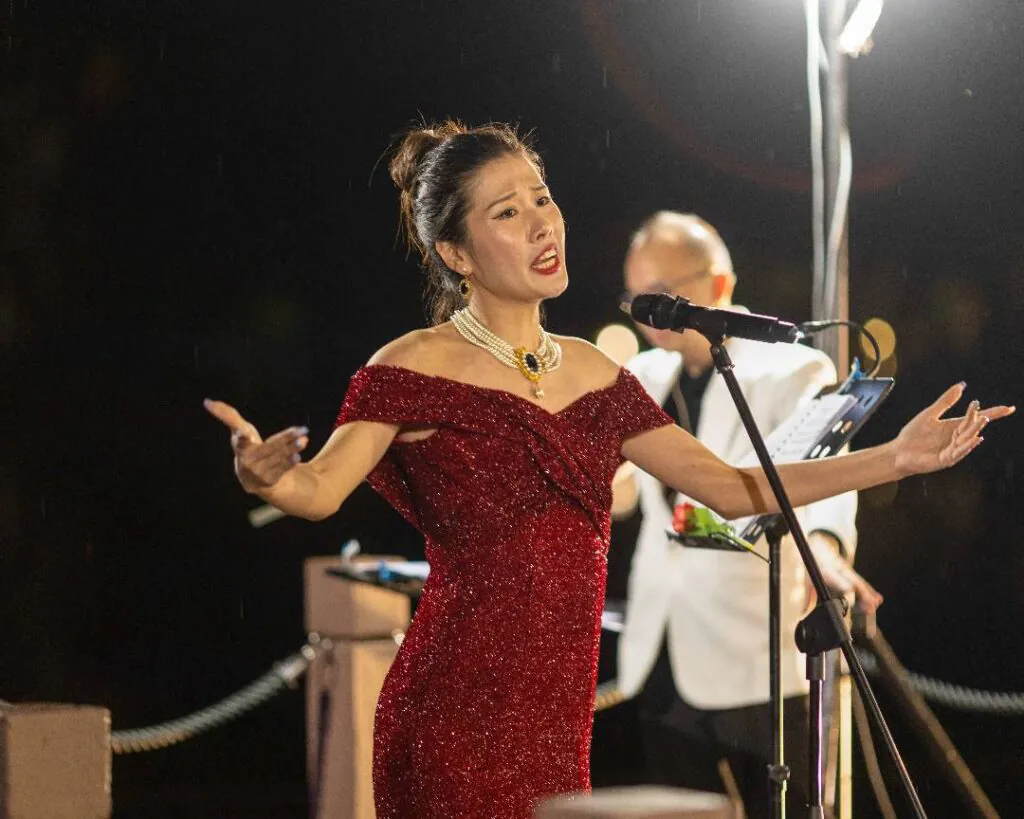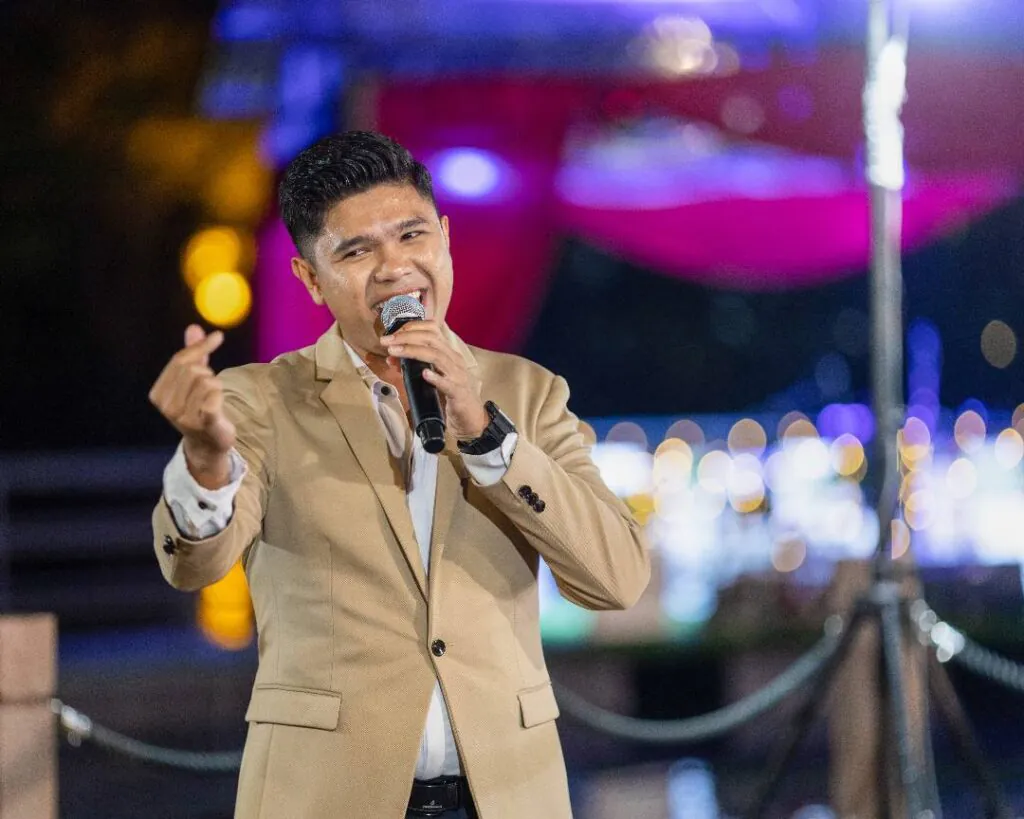 Then there was violinist extraordinaire, Dr Hyungi Kim, who performed the Four Seasons Violin Concerto, followed by a powerful Mezzo Soprano performance from Jiayao Sun, covering "Ombra Mai Fu" from Opera Serse, "O Mio Babbino Caro" from Opera Gianni Schicchi, "Nella Fantasia" from the film Mission and the Haven anthem. At intermission, guests were treated to a graceful and unique cultural dance performance by Kumpulan Seri Warisan Pewaris, followed by a performance from the Selangor Symphony Orchestra with selections from The Phantom of the Opera, Canon in D and Matsuri. Malaysia's very own Asyraf Farhan Zairi also performed and delighted the guests with his moving rendition of "You Raise Me Up" and brought the audience to its feet with an energetic delivery of "Sway".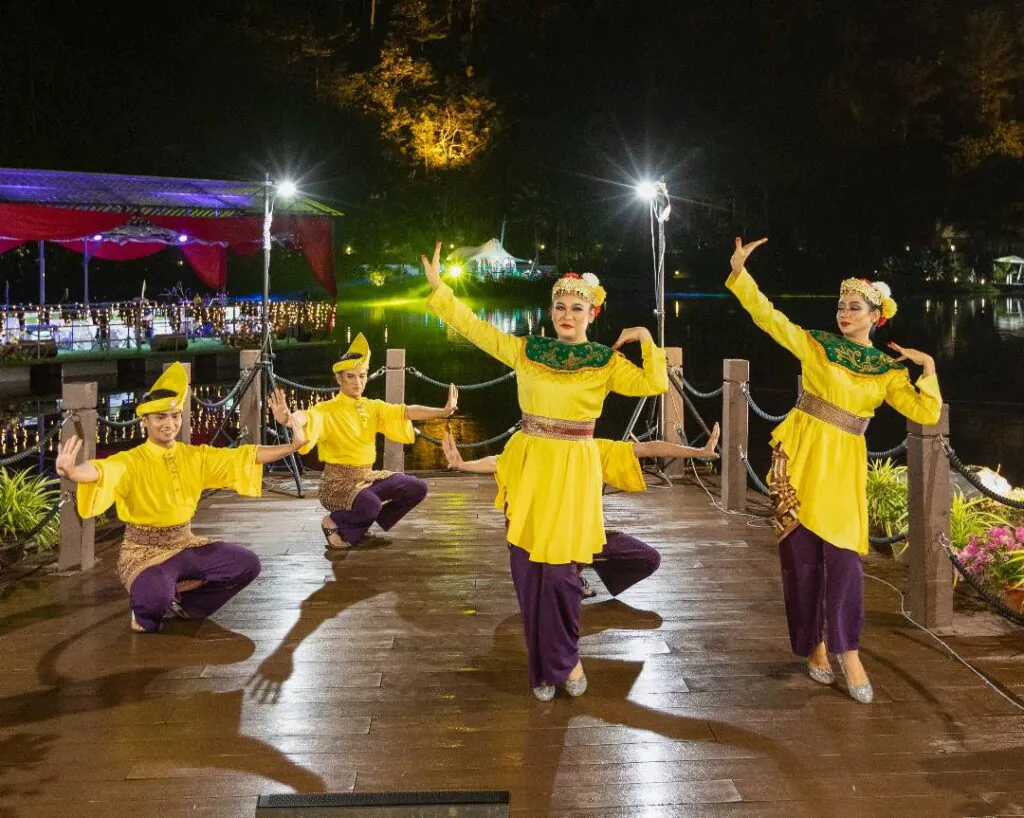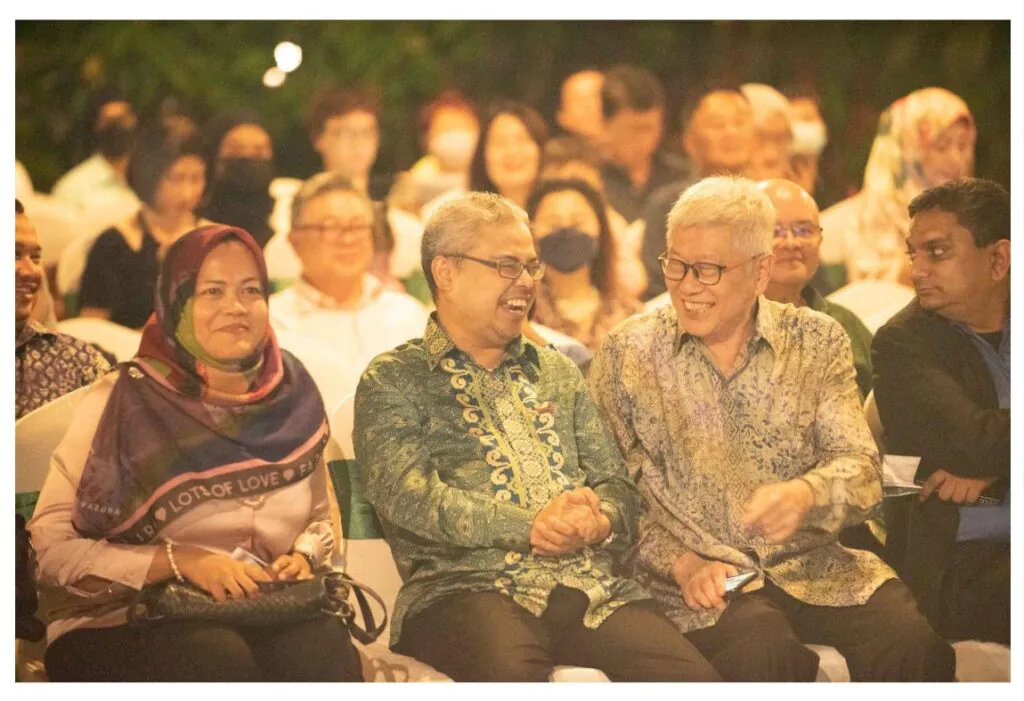 In attendance was the CEO of The Haven All Suite Resort, Mr. Peter Chan, accompanied by the Deputy Minister of Tourism, Arts and Culture of Malaysia (MOTAC), Datuk Seri Dr Edmund Santhara J.P, Datuk JL Solomon, Executive Advisor, The Haven All Suite Resort, Datuk Bandar Ipoh, Dato' Rumaizi bin Baharin @ Md Daud and Perak Chairman of the Housing, Tourism and Local Government Committee, Dato' Nolee Ashilin Mohammed Radzi.
The Haven is a location to arouse desires, recall past experiences, and spend time with loved ones. Take photos and make mental notes of all the breathtaking moments you experience at this resort that is truly unique. This environment is as perfect as it can be, thanks to smart planning and its ideal setting, especially following the lockdown experience.
So, make The Haven Resort your next holiday destination – and experience everything nature has to offer.
For more details, check out their website, Facebook and Instagram.
Contact: (+605)540 0000
More on leisure? Read:
Dash Resort Langkawi: Breathing New Life Into The Sleepy Charms Of The Island Paradise
Float Your Boat! 6 Exotic Floating Villa Resorts For Your Vacation Goals