Embryolisse
Lait

-Crème Multi-Protection SPF 20 PA+++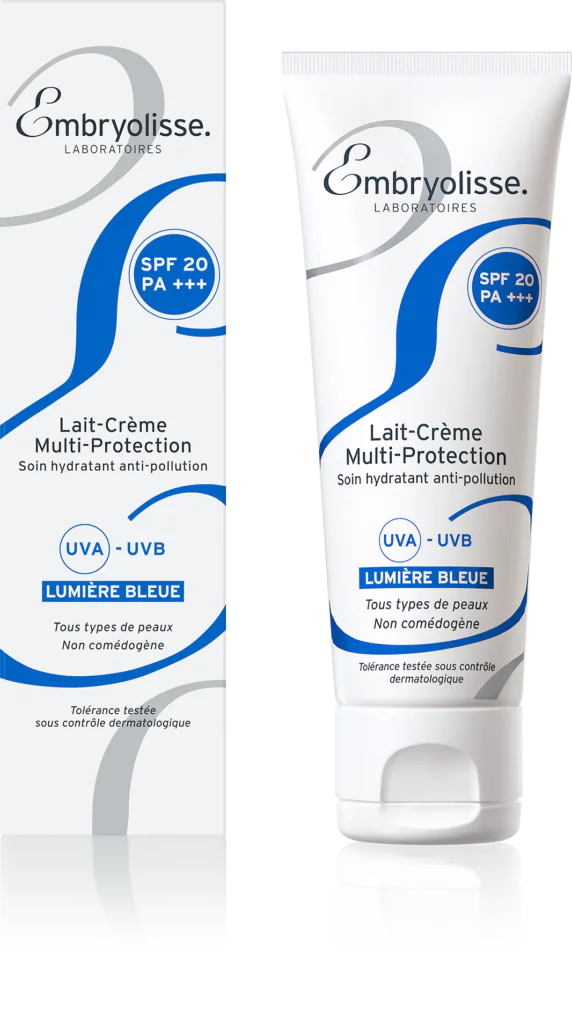 With the sun being so merciless these days, it's natural to be concerned about premature ageing and other skin-related issues. UV rays can truly harm your skin, and that doesn't even include blue lights from digital devices, which can also harm your skin. As a result, incorporating sunscreen into your skincare routine is critical for protecting your skin from harmful rays.
If you're looking for the best skin protection product, Embryolisse is the way to go! Embryolisse, a French skincare brand, has the perfect solution for your UV concerns, regardless of skin type. Meet Lait-Crème Multi-Protection SPF 20 PA+++, a unique lightweight sunscreen that can be used as a moisturiser or after-shave cream while still protecting your skin from UV rays, blue light, and infrared light.
This multi-tasking wonder crème was created with ingredients carefully chosen for their efficacy, such as aloe vera and soy protein, for their moisturising and soothing properties. It will keep your skin moisturised, comforted, and protected all day.
Embryolisse Lait-Crème Multi-Protection SPF 20 PA+++ is available in-store at Guardian, SaSa and online at Shopee, Lazada and Zalora!
Supergoop!
If you truly adore all things sunscreen, you've probably heard of the cult-favorite brand, Supergoop! It caters to all skin types with its wide range of efficient and safe products, whether you have oily, textured, dry, combination, or sensitive skin.
Supergoop! is giving you more reasons to love it with the release of not only a newly-improved formula of one of its most popular products, but an item that allows you to reapply your SPF throughout the day, without hassle.
Mineral Sheerscreen SPF 50 PA++++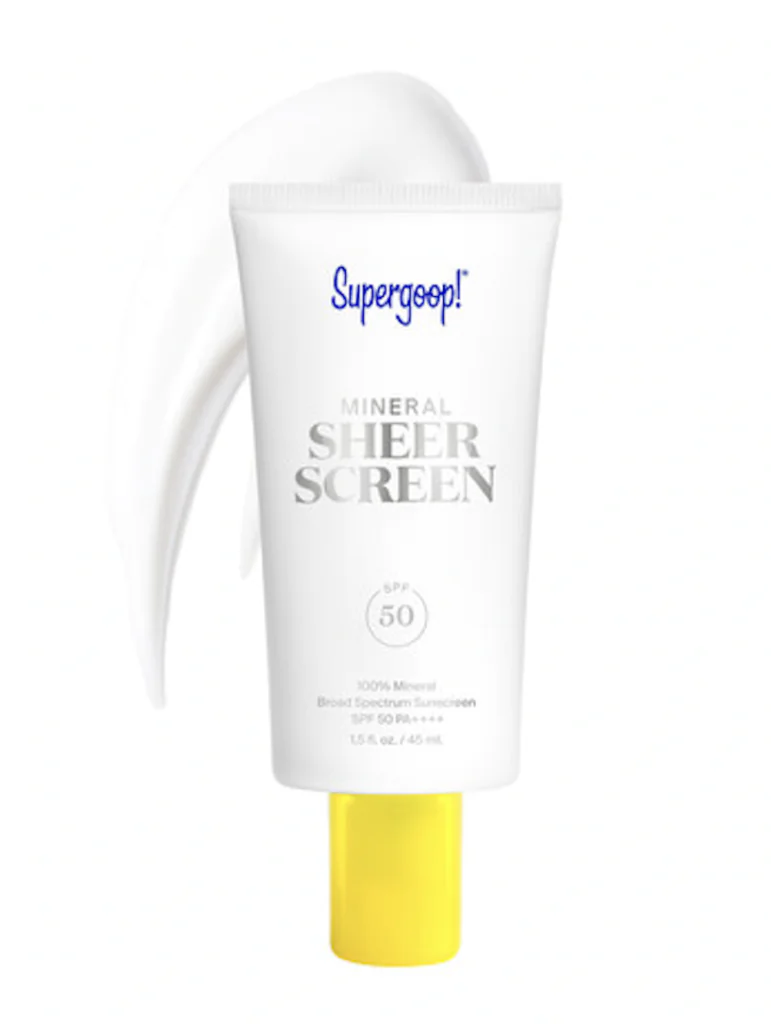 Countless people adore Mineral Sheer Screen because of its silky and velvety texture. Mineral Sheer Screen is back with improved sun protection, increasing from SPF 40 to SPF 50!
Mineral Sheerscreen has all of the benefits of Unseen Sunscreen in a super sheer, physical sunscreen formula! When applied, the silky lotion instantly blends into a smooth, sheer finish and can be used as a makeup-gripping primer. It now has SPF 50 protection and helps protect skin from blue light.
(Re)setting Refreshing Mist SPF 40 PA+++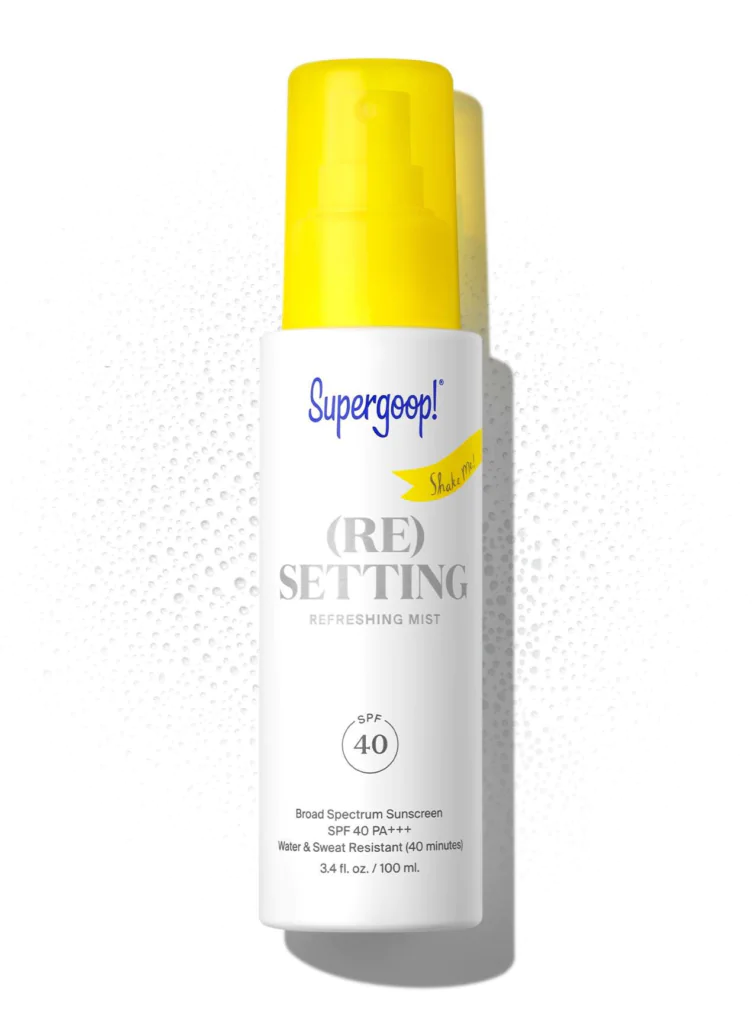 If you like the (Re)setting Powder, you'll enjoy the new (Re)setting Refreshing Mist SPF 40 PA+++! This fine mist makes it simple to set makeup and reapply sunscreen throughout the day! This groundbreaking formula, with a matte finish and a subtle, aromatic blend of rosemary and mint, is back and better than ever with a brand-new ultra-fine mist formulation. Shake well before use, then spray liberally for the ideal midday SPF boost.
Supergoop! Mineral Sheerscreen SPF 50 PA++++ and (Re)setting Refreshing Mist SPF 40 PA+++ retails at RM180 and RM160 respectively. They're available at Sephora's website and in-stores nationwide!
More on product highlights? Read these: 
Dope Drops: Fenty Gloss Bomb Ice & Dr Dennis Gross' Vitamin C